Apologies for the lateness of this post. Due to IT issues the entire post got wiped off the site, and I have had to re-write it this morning.
American Express Platinum card relaunches with £200 travel credit and huge bonus
American Express Platinum card has been getting better and better recently with the new dining credits and the Harvey Nichols credit making the £575 annual fee almost paid for with those two benefits alone. Add on all the money back offers and you probably end up in credit on the fee.
Currently, the card is a charge card, but today Amex has announced it will relaunch the Platinum card as a credit card. This has the advantage of giving you a longer period to repay the money in full before you get charged interest.
Existing Platinum Cardmembers will keep the Charge product and not move to Credit, although they are welcome to apply for the Credit Card.
£200 Travel credit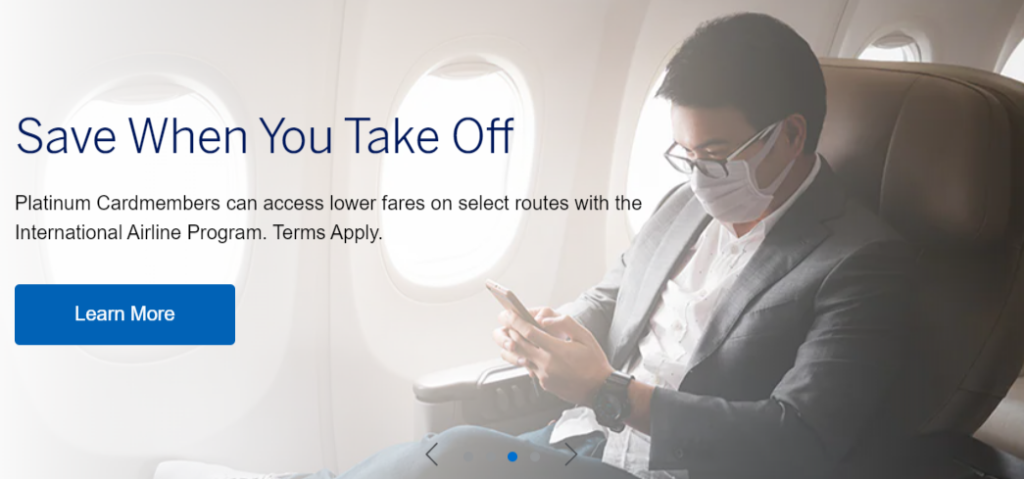 The new card comes with an extra sign up benefit (not annual) of £200 travel credit to be used at Amex Travel and 60,000 MT+R points, making it the largest ever sign up bonus. American Express Travel is the company's online travel booking portal for business or leisure travel. This credit can be put towards flight and hotel bookings. To get the £200 credit you need to spend £200 minimum in one transaction as the credit is not cumulative. There's a little know own benefit that you get an additional discount on several airlines including Qatar with Amex Travel. This is usually fairly small – around £50-£100 but everything helps!
Sign up bonus
New customers who sign up for the Platinum Card by 25 October, 2022 and spend £6,000 on the Card in the first six months of Card membership, will receive the biggest signup bonus ever offered on the Card. This will comprise of 60,000 Membership Rewards® points, plus a £200 credit to spend online at Amex Travel.
If you know someone like me who is an existing Cardmember, then you can get an extra 5000 Membership Reward points taking the bonus up to 65,000. If you are an existing Cardmember, you will receive 24,000 Membership Rewards points, up from 12,000, for a successful referral for the Platinum card.
Card benefits
The other benefits remain the same except that you will only be allowed one supplementary card instead of five.
If you want flexibility in collecting airline miles and hotel points, the Amex Gold and Platinum cards are the best option (for points – you should do your own due diligence when it comes to what is the best card for you financially). These cards earn Membership Rewards which you can transfer into multiple loyalty currencies such as Avios, Virgin Points, Emirates, Etihad and Finnair plus Hilton, Marriott and Radisson for hotels.
The Platinum Card from American Express, in its Charge or new Credit form, comes with a large range of benefits. These include:
Up to £150 in statements credits to spend in select UK restaurants each year, and up to a further £150 to spend at restaurants abroad
Up to £100 a year back when spending at Harvey Nichols – a new benefit announced in January 2022.
Worldwide travel insurance for the Cardmember, their family and supplementary Cardmembers (enrolment required)
Hotel benefits including complimentary room upgrades upon arrival (when available) and a late checkout, when booking through Fine Hotels and Resorts.
Access to the world's largest independent airport lounge access programme – Priority Pass. Access to American Express Centurion® Lounges around the world, including Heathrow Terminal 3, which opened in October 2021. In total, access to over 1,300 airport lounges in 140 countries.
Cardmembers enjoy one-of-a-kind experiences at exclusive Platinum events from dining and lifestyle experiences, to fashion and iconic sports events. Bookable through the Amex Experiences app.
1 Membership Reward point for every eligible £1 spent (and 2 points for every £1 spent at American Express Travel) offering Cardmembers the flexibility to make the most of their rewards in a way that best suits them.
The purchase rate of the credit card is 25.7%, which is the interest rate charged when you use your Credit Card to make purchases, and only applies if the balance is not paid off each month. The APR is a representative 437.9% which is influenced significantly by the Card fee of £575 (which is the same fee as the Charge Card) as APRs are calculated by adding the interest rate to the Card fee.