With BA and Virgin both offering a discount on miles, it's tempting to top up your balance or look at buying miles as a cheaper and more flexible away to buy tickets. I've previously written about hotel points, but what about airline miles? Should you ever consider buying miles? At the bottom of this article are the details of the current offers for buying miles.
I suspect that most readers are familiar with airline loyalty programmes and how to redeem miles for flights. A published (usually) award chart tells you how many miles you must redeem, then you must pay for taxes – some programmes also make you pay "carrier-imposed surcharges" which are sneakily lumped together with government taxes – and you are issued with an e-ticket. Once at the airport and in the air, there is very little difference between an award ticket and a revenue ticket – you will enjoy the exact same entitlement to seat / service in your booked cabin, lounge access, luggage allowance, etc.
Some Mathematics (Sorry… But I'll Keep it Simple)
Because we are comparing two separate ways of acquiring a plane ticket, some mathematics are always going to be required to determine which is the cheaper method.
Here's a notional example. An award ticket (return) in Business Class might cost:
100,000 miles
£600 in taxes and surcharges
If you are able to buy miles for 1p each, then you could purchase those 100,000 miles for £1,000. Add the £600 in taxes and surcharges and your total cost becomes £1,600. Obviously, actual examples become more complicated – there are endless permutations of miles + money combinations – but award tickets always have these two main cost elements to consider. (with surcharges usually being the item that catches novices unaware…)
The question then becomes:
Am I willing to pay £1,600 for that return ticket in Business Class?
Is this substantially cheaper than simply buying a normal revenue ticket?
Are there any extenuating circumstances that lead me to nonetheless prefer an award or revenue ticket?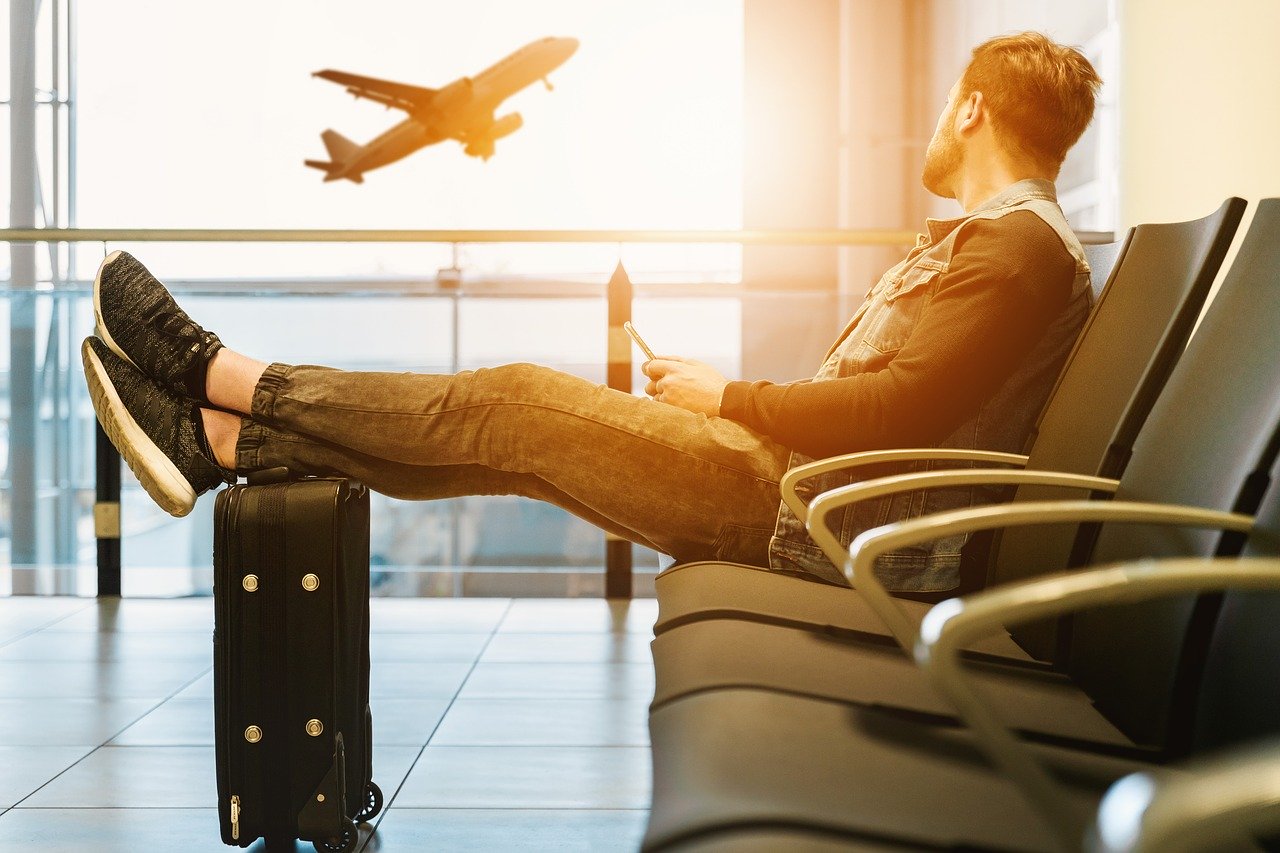 Reasons to Prefer an Award Ticket / Buy Miles
In an ideal world, you would earn so many miles organically that you would never need to buy more. But that ideal world doesn't exist – even earning miles via credit card spend requires the decision to NOT earn cashback from a different credit card. So, what are the advantages of award tickets, especially those that are so compelling that you might even want to buy miles?
Flexibility
2020's chaotic impact on travel plans and flight schedules has demonstrated one key factor – flexibility is important! Would you rather logon and click a couple of buttons to cancel a reservation? Or would you rather deal with vouchers and other goodwill gestures?
For the vast majority of revenue fares booked by leisure passengers, you are only entitled to a refund if the flight is cancelled. With award tickets, you simply pay a small cancellation fee and your miles and money are refunded relatively painlessly. No questions asked.
If you decide to change your plans in order to visit the Caribbean instead of Southeast Asia, good luck convincing an airline to change your destination – in normal times at least. With an award ticket, you simply cancel your original itinerary and book a new one. (award space permitting)
This flexibility is valuable, so valuable that airlines charge a substantial premium for "fully flexible/refundable" tickets. You might not be willing to pay that much for flexibility, but you definitely shouldn't forget that award tickets give you a substantial amount of flexibility.
Credit Card Perks
Many UK readers will have one of the British Airways co-branded American Express cards. Besides the ability to earn Avios from day-to-day spend, these American Express cards offer a popular perk once you've spent enough – book two award tickets for the price of one.
This perk does, however, require that you have enough Avios on hand to pay for at least one award ticket – often you are aiming for a peak date flight in First Class or Club World. And you'll require even more Avios if you're trying to " turn left" with a family of 4.
You might be a heavy spender, but not a frequent flyer. In which case buying Avios can make perfect sense to top up your Avios balance to the amount you need to use one or more 2-for-1 vouchers effectively.
Creative Itineraries
Airlines are pretty good at pricing straightforward itineraries, especially if they don't need to share the revenue with any other airline. If you prefer to fly to one place, stay there for a week or two, and then fly back home, a revenue fare will often work just fine for you.
If you have a different concept of travelling – for example, you like to visit several destinations in the same trip – then award tickets are a much better way of proceeding. For example, you might want to spend a week in the Caribbean, then a few days in New York "on the way home". Attempt to book this as a revenue ticket, and you will probably end up combining three very expensive one-way tickets.
With miles, you simply book a one way flight to the Caribbean, another one-way flight to New York, and a final one-way flight home from New York.
Reasons to Book a Revenue Ticket
I won't spend too long detailing the reasons for booking a straightforward revenue ticket – it's what most people do! But even if the maths suggest that you should buy miles and make an immediate award redemption, you won't want to forget:
That it's easier to book a revenue ticket – no messing about with limited award space, etc.
You will earn miles for your paid flight
You will earn credit for elite status purposes
Airfares change – waiting for a fare sale bargain might be better than buying miles to book your travel plans far in advance
You are parting with your money at the time of confirming your booking – with miles, some speculation is involved since the best discounts might not coincide with your travel planning process
Turning Left for Less
When you've been collecting and redeeming miles for many years – and especially so if you've become so familiar with the subject that you can confidently blog about it – it becomes second nature to primarily use those miles to fly in Business Class or even First Class. When booking a revenue ticket, Business Class often costs 5-10 times more than Economy Class. After all, there might be 40 Business Class seats taking up the same space on board as 250 Economy Class seats. But when using miles, you might only be asked to pay 50-125% more miles.
As a result, there is a simple fundamental truth about miles that we sometimes overlook. Once you add taxes and surcharges to the mix, Economy Class awards often provide poor value and you will almost never be buying miles to spend on Economy awards.
But for those of us who consider 50-125% more to be an affordable luxury instead of a frivolous indulgence, award tickets are often the best way to enjoy otherwise prohibitively expensive flight experiences – so much so that it sometimes makes sense to buy the miles we need. Just don't go buying millions speculatively please…
Current miles bonus deal details