The Lufthansa/Swiss group are now advertising their latest companion sale. These fares are great value but you need to consider a couple of things.
Firstly, the group insists on no fabric masks onboard, only surgical masks or those conforming to certain standards such as N95. This is putting me off them as I have two very expensive fabric masks that have N95 filters but I don't fancy arguing with them and not being allowed to wear them. Nor do I fancy having to wear some of the disposable masks I have tried that are N95 etc as they have not been very comfortable.
Secondly, transmitting through a second country obviously adds complexity with travel restrictions. Obviously, if you are booking for towards the end of 2021 it is likely to be less of an issue.
Finally Lufthansa and Swiss have possibly been one of the worst airlines for refunds. Both Roving Reporter and Paul have had to open credit card disputes to get their money back. I had hoped that once they got bailed out they would be better, but Paul is still waiting for his refund.
On the plus side, the first class experience on both airlines is great, particularly at these prices.
Here are the dates you need to know:
Valid for sale from 12 February 2021 until 08 March 2021
Valid for travel from 12 February 2021 to 07 February 2022
Business class companion fares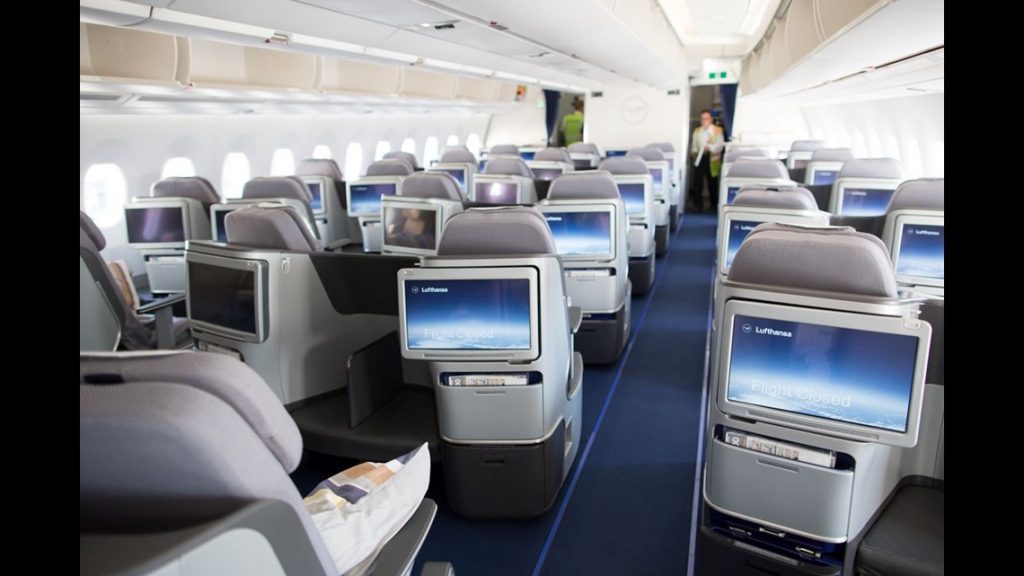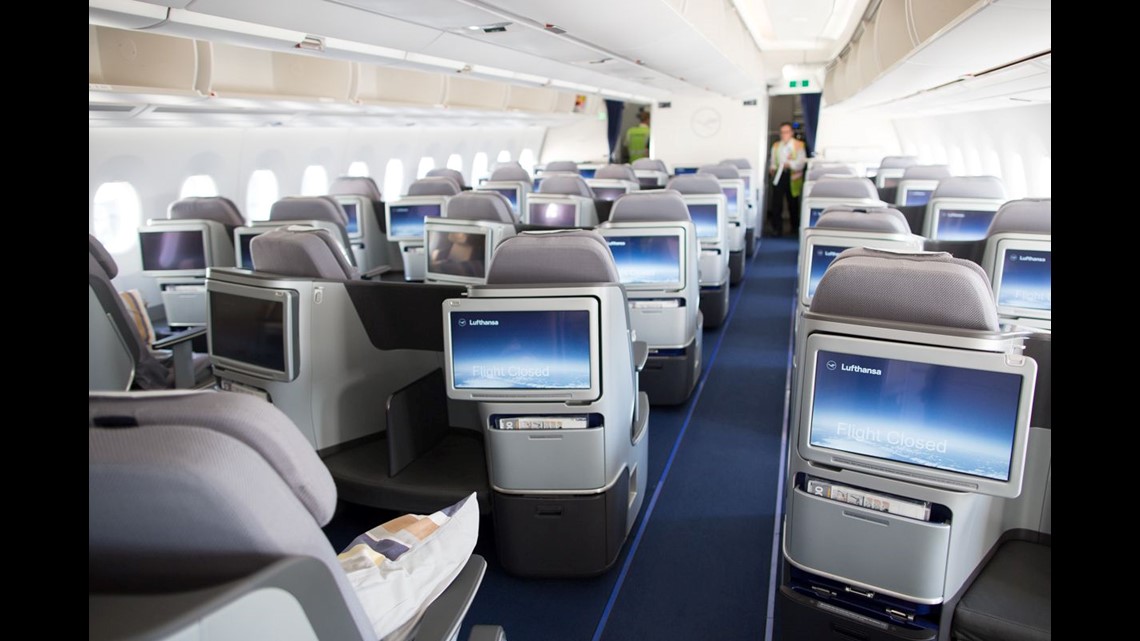 Business class companion fare for TWO people return start from:
Amman (AMM) from £999
Bangkok (BKK) from £2199
Bangalore (BLR) £1999
Bogota (BOG) £2199
Mumbai (BOM) from £1999
Buenos Aires (EZE) from £2599
Cairo (CAI) from £999
Cape Town (CPT) from £2399
Delhi (DEL) from £1999
Dubai (DXB) from £1799
Hong Kong (HKG) from £2399
Johannesburg (JNB) from £2399
Muscat (MCT) from £1999
Nairobi (NBO) from £1999
Rio de Janeiro (GIG) from £2599
São Paulo (GRU) from £2599
Singapore (SIN) from £2399
Tel Aviv (TLV) from £999
Not listed officially, but Osaka is £1507 pp and seems bookable solo.
You can fly on Lufthansa or Swiss. I would go for Swiss myself as the aircraft as their B777 business class seats are definitely better than Lufthansa with a lot more privacy. You can read our review of the Lufthansa business class here. Swiss alternate between solo and pair of window seats. Lufthansa is 2-2-2 for the whole cabin.
The only thing to bear in mind is that if you are traveling solo and don't have status, the Swiss solo "throne seats" come at a charge of around £160 per leg! Personally, I would go for the middle seats at least one way than pay over £300 for seat selection!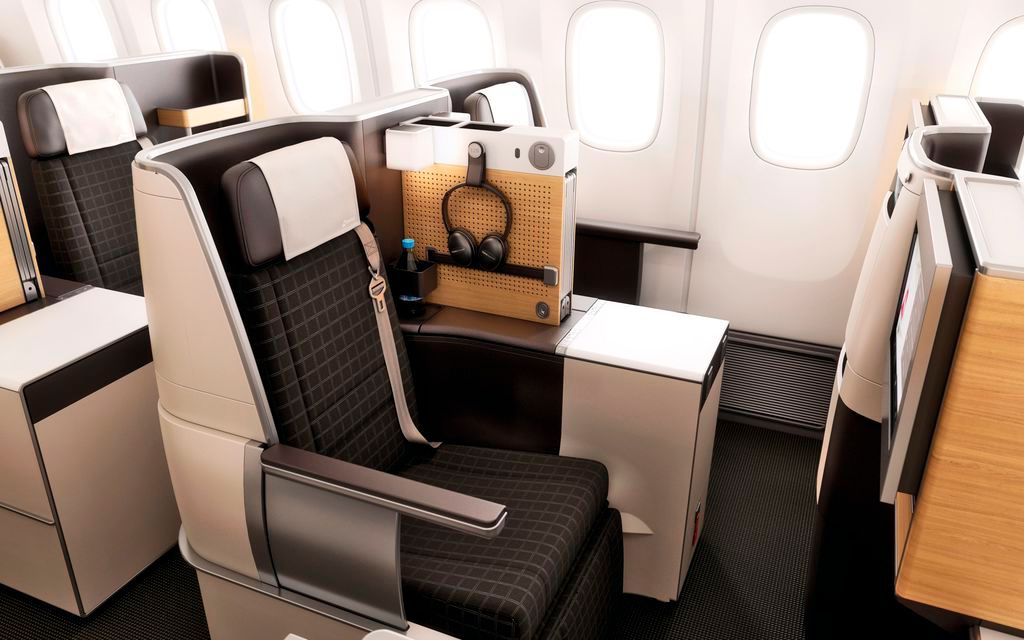 First class companion fares
For first class either airline has a great product. Lufthansa has the edge in terms of the ground product in normal times with a separate First class terminal and the chance to be driven directly to the aircraft. The Swiss seats are more private and a bit more stylish.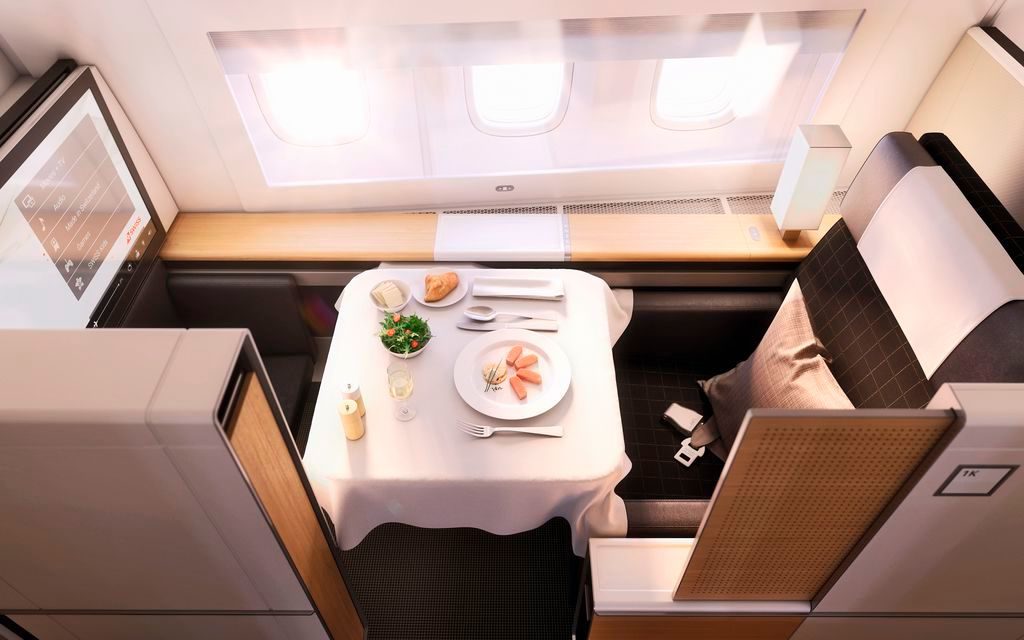 First class companion fare for TWO people return start from:
Bangkok (BKK) from £3399
Bangalore (BLR) from £2999
Bogota (BOG) £3199
Mumbai (BOM) from £2999
Buenos Aires (EZE) from £3599
Cape Town (CPT) from £3559
Dubai (DXB) from £2799
Hong Kong (HKG) from £3599
Johannesburg (JNB) from £3599
Rio de Janeiro (GIG) from £3599
The fare rules for both offers are:
Book by: 8 March 2021
Travel: Valid for travel commencing on/before 7 Feb 22
Minimum stay: 6 nights or Saturday night
Maximum stay: 3 months
Transfers: Unlimited
Stopovers: No
Refundable: No
Changeable: Yes – You can change dates and a change of travel class, departure or destination airport is possible but you will have to pay any difference in fare.
You can book direct with Swiss here or find the cheapest online travel agent price with Skyscanner.