Just as we had a glimmer of hope on the horizon, travel plans have been plunged into chaos after the UK reported a new rapidly spreading strain of COVID. I will add to this article later with advice on what to do about travelling in the current situation. My personal advice would be don't travel unless you are prepared to be stuck somewhere for a very extended period of time or potentially even turned around mid-air or on arrival. This is very like the beginning of the pandemic and at the moment things will change on a minute-by-minute basis. We are expecting the EU to issue a cohesive policy for UK/Europe travel today.
I will also try to keep this updated over the next few days.
One thing to remember before we get too despondent is that the world reacted this way to Denmark originally with the mink strain, but that was reversed after a couple of weeks. I suspect that most countries already have this new strain but haven't identified it yet as they do not have the same genomic capability as the UK. So far it has been found in Italy, Denmark, Netherlands, Australia, and Gibraltar. South Africa also appears to have a similar strain. It is also possible that countries with strict entry requirements will not change their stance on UK arrivals.
Last updated 27.12 at 14.00
Europe
Austria
Belgium – until at least midnight tonight 21.12
Bulgaria – until 31 January
Croatia – suspended for 48 hours from Sunday
Czech Republic – no flights from UK TFN
Cyprus – not banned but 10 days quarantine on arrival at a government facility
Denmark – for 48 hours from 9am 21.12
Estonia
Finland has barred flights from the UK for two weeks.
France – some French residents and hauliers are allowed entry with negative PCR test – all other arrivals from UK banned
Germany until 6 January
Hungary – TFN
Ireland – 48 hours from Sunday
Italy – for any person who has been in UK within last 14 days until 6 January
Latvia
Lithuania
Luxembourg requires UK arrivals to carry evidence of a negative Covid test, taken no more than 48 hours previously.
Malta from 22.12 TFN
Norway
Noth Macedonia
Poland – flights stopped TFN
Portugal except for residents TFN
Romania
Slovakia TFN
Spain (non-Spanish residents only) includes Canary Islands
Sweden – TFN
Switzerland – stopped flights until further notice
The Netherlands – until 1 January
Turkey – also banned South Africa, Denmark, and Netherlands
Africa
Algeria
Mauritius
Morrocco
Sudan
Seychelles
Tunisia
Middle East
Jordan suspended flights until January 3
Kuwait – closed all borders until 1 January
Iran – for 2 weeks
Israel
Oman has closed its borders to all international flights
Saudia Arabia
Asia
Russia – flights suspended from 9pm UK time 21.12 for one week
India banned until 31 December
Hong Kong
Pakistan effective midnight 21.12 until 29.12
Sri Lanka
Singapore – including transit
Philippines
Indonesia
Japan
Thailand
Nepal
North America
United States – previous rules for UK and Europe but must have PCR within 72 hours for UK
Canada – TFN
Grenada
Jamaica
Dominican Republic
St Kitts and Nevis
St Lucia says it does not plan to ban the UK
Barbados says it does not plan to ban the UK
South America
Argentina – last flights arrive today, 21.12
Bolivia
Chile – banned from Tuesday
Colmbia
Ecuador
El Salvador's- Anyone who has been in UK or South Africa in the past 30 days will not be allowed to enter the country.
Peru
What to do if you have flights/holidays booked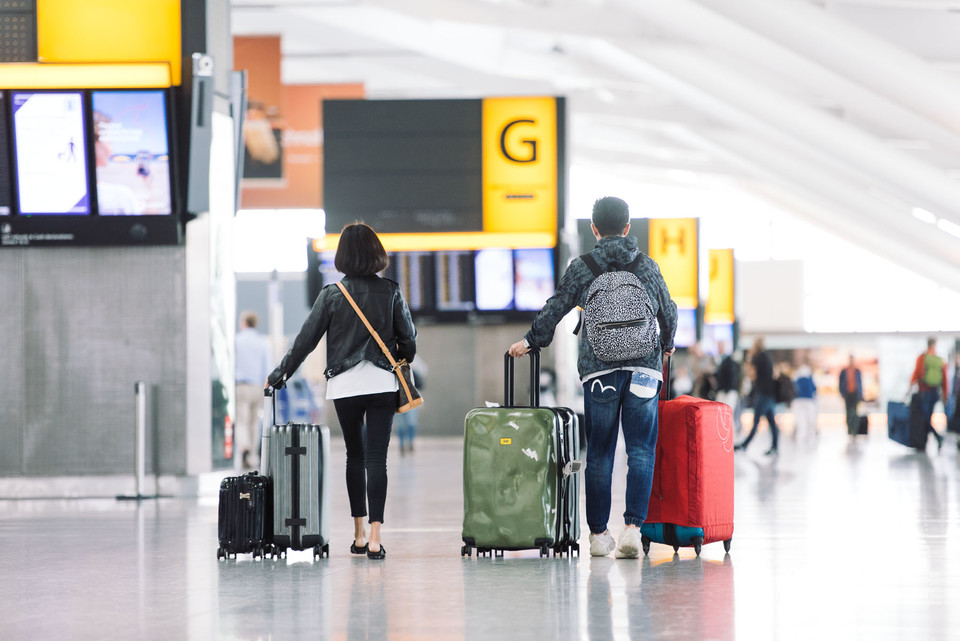 Should I travel?
I am generally a very confident traveller, but I would be very wary about travelling in the next week or so. Borders are shutting very fast and there is a very real case that you could get stranded for a long period of time like the beginning of the pandemic. However, the first thing I would say is don't cancel flights now if you want a refund and you don't have to do it now. Chances are it will be cancelled anyway nearer the time and it saves a lot of hassle getting a refund or rebooking if that happens. BA allows you to cancel and take a voucher until check-in closes.
I can't get through to my airline by phone
Next, don't call the airline if you don't have to. Lines will be inundated. Most airlines have a Manage your Booking section which will show if your flight is cancelled and you should be able to rebook or request a refund online. Another option if it is not urgent is what's app or text with Virgin Atlantic. They take a while to come back but it's less hassle than waiting on hold for hours.
You can find the latest travel information here:
My flight is still operating, can I get a refund if I don't want to travel?
If your flight is still operating but you can't or don't wish to travel getting a refund will depend on the reason for you wishing to cancel. If it's because you are in Tier 4, the CAA and CMA both believe that consumers should get a refund if they legally can't travel. Therefore you should be pushing the airline to refund if that's what you want. Or if you simply want to rebook you can usually do that online or take a voucher and rebook later. Technically, it is not illegal to travel for leisure if you are in Tier 4 but you must legally have an acceptable reason to leave home. Going on holiday is not one of them, but work travel is permitted.
If your destination is closed to UK travellers but the flight is still departing (some countries are allowing returning residents), then it is a more grey area. Normally the airline will allow you to take a voucher or move dates (you will have to pay a difference in fare if there is one).