Johnson hints at simpler travel rules & no amber watchlist
At the weekend Rishi Sunak had written to the Prime Minister calling for an easing of travel restrictions citing the effect on the economy and how we were falling behind other countries. The government had been threatening to add an amber watch list where countries on the last are under threat of turning red with little notice. This drew a rebellion from many Conservative MPs and looks as if they may be about to scrap the idea.
Today the PM seemed to be hinting that things could improve during a visit to Airbus's new headquarters in Stevenage.
When asked about the prospect of a new "amber watchlist", which would be a sixth traffic light category along with green, green watchlist, amber, "amber plus" and red, Johnson said "I understand people care very much about their holidays, people want to go abroad, I understand how much people plan, prepare, for the summer holidays."
"But we have also got to remember this is still a dangerous virus and we must try and stop variants coming in, [we] must stop importing variants from abroad, so we have to have a balanced approach. What I want to see is something that is as simple and as user-friendly for people as possible." Given that the current system is about as far from that as it can be, it will be interesting to see if he takes any account of Rishi's warning.
UPDATE: Government sources have confirmed to Sky News that the prime minister has rejected the plan for an amber watch list after criticism from Tory MPs.
BA Extend Book with Confidence

British Airways' "Book with Confidence" policy was up until yesterday only available for travel until 30 April 2022.
Today BA has changed the travel end date until 31 August 2022, effectively allowing you to book as far in advance as tickets are available currently. I just got a great fare to Miami for next year which you can read about here.
However, this only applies to those who booked after 3 March 2020. If you booked prior to 3 March 2020 you can claim a voucher for travel due to have started by 28 February 2021. This shouldn't matter as if you booked before 3 March last year, it's highly unlikely you will be travelling after 28 February 2021.
The vouchers can be used as payment, or part-payment, for a future booking. BA has also extended the date that the new trip booked with your voucher must be fully completed. Travel now must be completed by 30 September 2023 (departure and return).
All existing vouchers will also be available for travel until 30 September 2023 and will be extended automatically.
Virgin Clubcard offer – get 2,000 points free

From Monday 2 August, for a limited time only, Tesco Clubcard holders who choose to auto-exchange their Clubcard vouchers into Virgin Points will receive a 2,000 Virgin Points bonus to spend on thousands of different rewards with Virgin Atlantic Flying Club or Virgin Red.
Tesco Clubcard holders who choose to auto-exchange during the six-week campaign will receive the bonus, as long as they opt-in before 13 September 2021. Plus you also will be entered into a prize draw to win 40,000 Virgin Points.
You will need to remain signed up to automatically exchange your Tesco Clubcard vouchers to Virgin Points on 21 October 2021, and have at least £1.50 in Tesco Clubcard vouchers in your Tesco Clubcard account as at 21 October 2021.
When you transfer Clubcard vouchers into Virgin Points, you get 1,000 Virgin points for every 400 Clubcard points 1,000.
More information is available here, including how Clubcard customers can activate the auto-exchange.
For those that choose not to auto-exchange, you can still manually convert your Tesco Clubcard points into Virgin Points.
Luxembourg removes quarantine for UK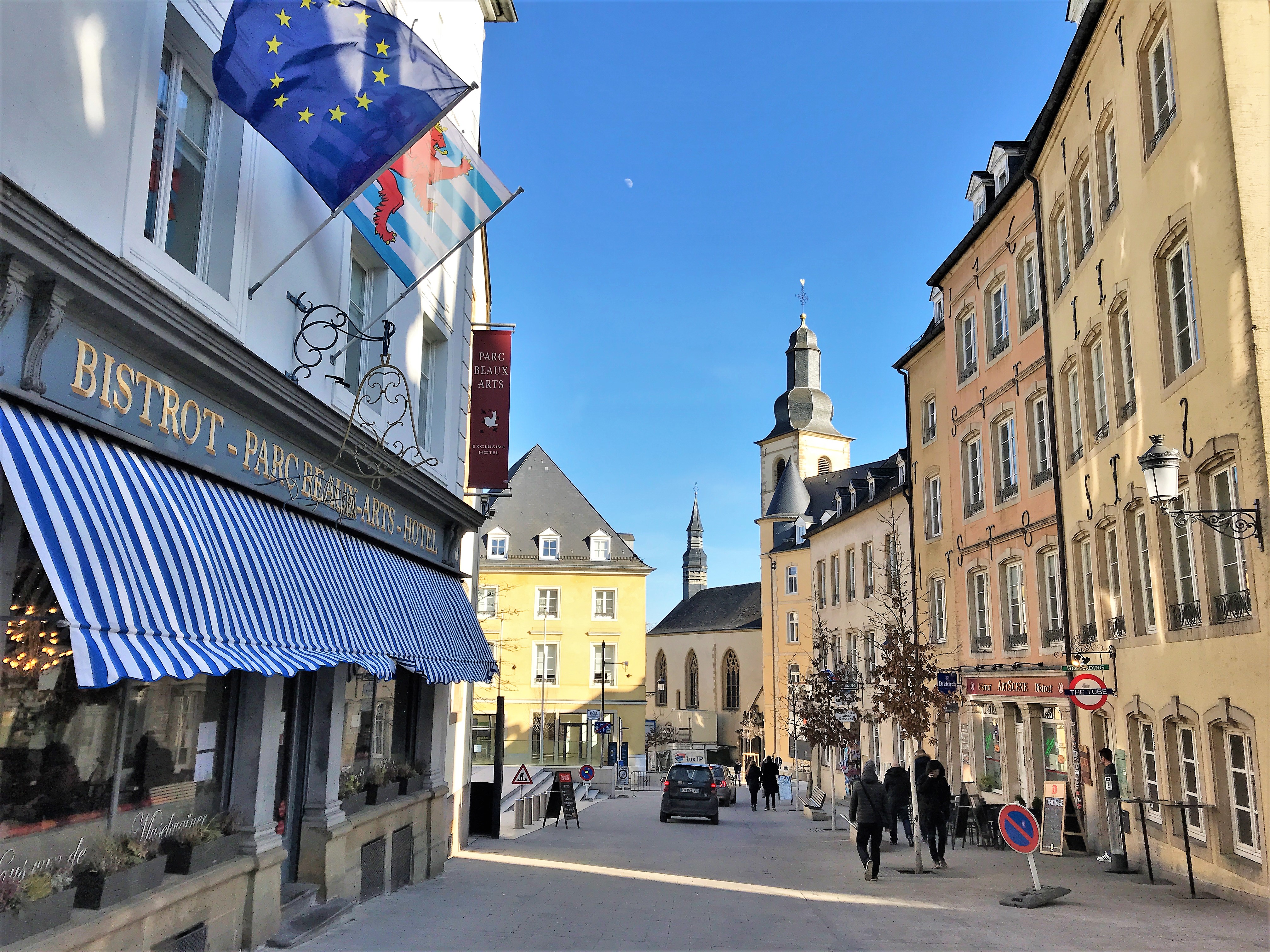 Luxembourg probably isn't the first place you think of when planning a city break, but actually it's perfect for a weekend away with its pretty cobbled streets, views and great restaurants. You can read my guide to a short break in Luxembourg here. At the moment BA are due to start flying in September and there are some great prices available starting at £155 return in Club Europe. This is probably the cheapest way to earn 80 tier points. However, you are not permitted to enter Luxembourg except for essential reasons until 30 September 2021, unless something changes.
The UK was previously subject to a mandatory seven-day quarantine rule and testing on arrival until July 31.
Now, arrivals from the United Kingdom for essential reasons will now be allowed to enter Luxembourg without quarantine if they present a certificate that proves that they are fully vaccinated or have recovered from Covid within the last six months, or have tested negative within 72 hours before their flight for a PCR test, or 48 hours for a rapid antigen test. You also do not have to register with the authorities on your arrival either.
It's not clear if they yet accept UK vaccine passports as the official page says "a vaccination certificate attesting to a complete vaccination pattern (see below) carried out with a vaccine that has been authorised for use by the European Medicines Agency, i.e. the vaccines of the companies AstraZeneca, BioNTech/Pfizer, Johnson&Johnson and Moderna, issued by a public or medical authority of a Member State of the European Union or of a Member State of the Schengen Area." which suggests they don't. However, since they accept rapid tests you could just do one of those since they are pretty cheap.
Furthe details can be found on the Luxembourg official page. Note: the FCDO pages have not been updated yet.