British Airways Club World ex EU fares to the Far East
There are a couple of good prices on ex EU fares with British Airways in Club World. If you are interested in Bangkok there are flights starting from £1258 from Amsterdam which is a useful starting point given the good connections for most UK regions. The downside, apart from having to fly back to the UK to start the Bangkok flight, is that they use an old B777 (my least favourite aircraft in the fleet for long haul) on this route. This is the 3 class B777 with the old IFE system and only US sockets for charging. The fare must be booked at least 60 days in advance and you must stay a Saturday night. The fares are non-refundable but changeable for a fee.
Alternatives for oneworld flights would be Finnair from Heathrow which is usually around £1650 but can be £1400 in a sale. If you are not worried about oneworld, Garuda also have some excellent fares starting from £1283 from Heathrow although this does involve flying past Bangkok to change aircraft in Jakarta. They are usually best booked via Expedia flights.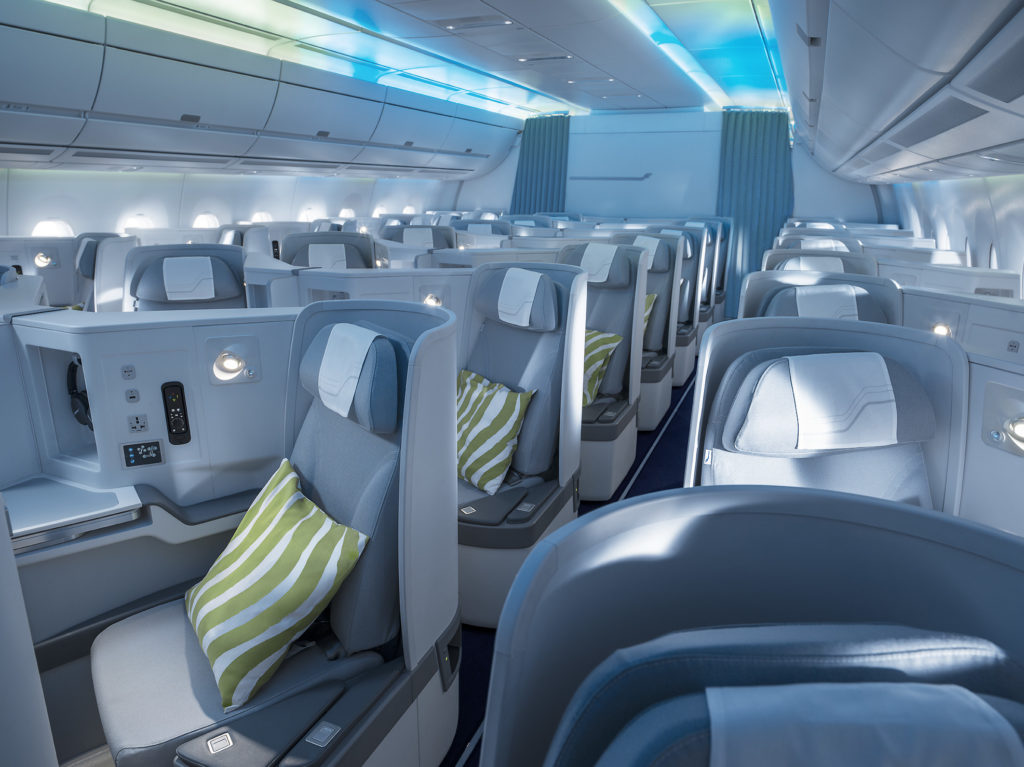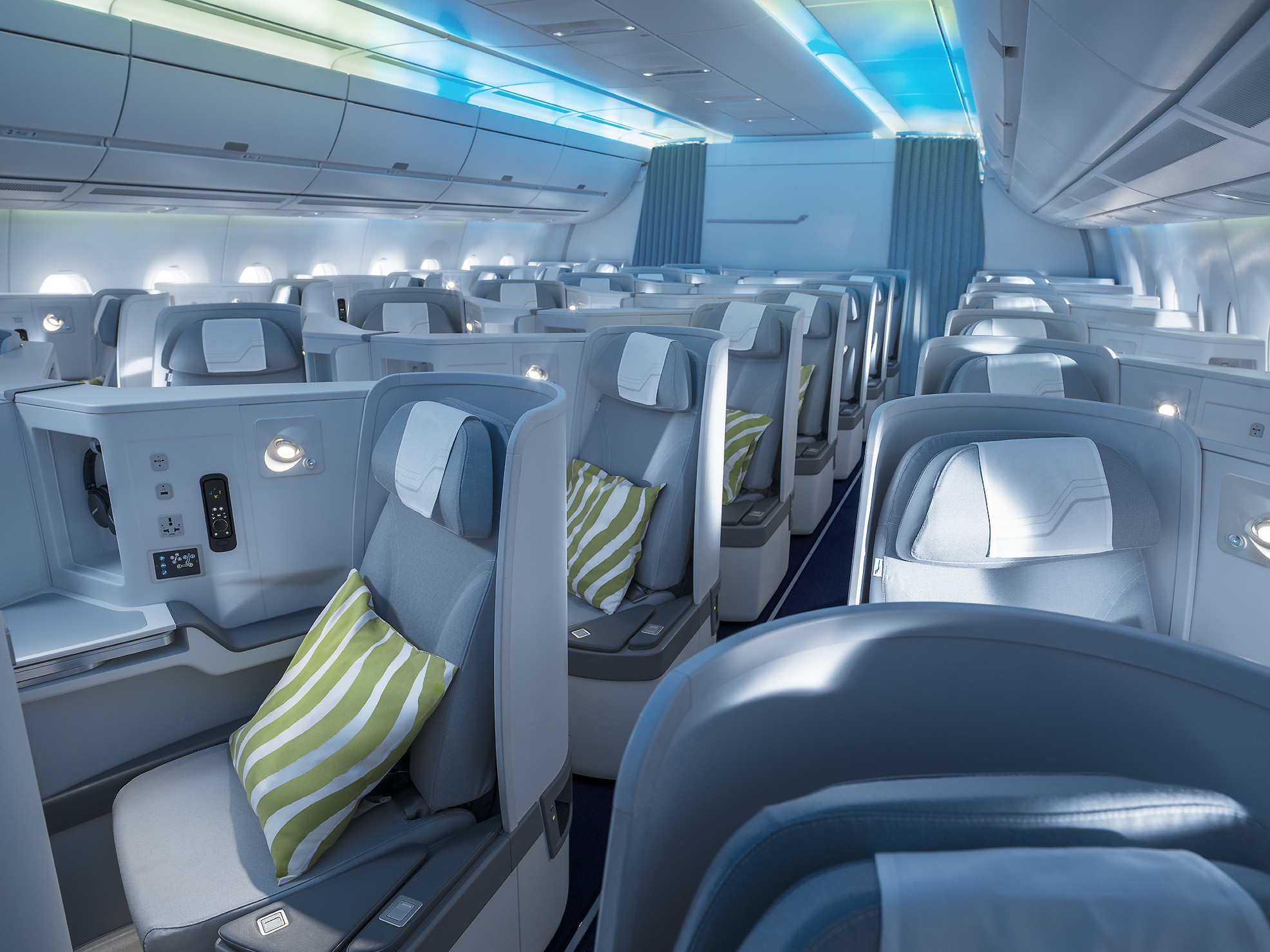 A slightly more appealing option although a lengthier journey is the fare from Italy to Singapore. This can make a nice two centre holiday and the aircraft to Singapore is an A380 on one of the flights. You can read my review of BA's A380 Club World here.  The fares start from around £1540 and are available from most Italian airports that BA fly to including Rome, Milan and Venice. The fare must be booked at least 60 days in advance and you must stay a Saturday night. The fares are non-refundable but changeable for a fee.
Flights to Bangkok and Singapore can be booked direct on British Airways
Cathay business class ex EU from £1591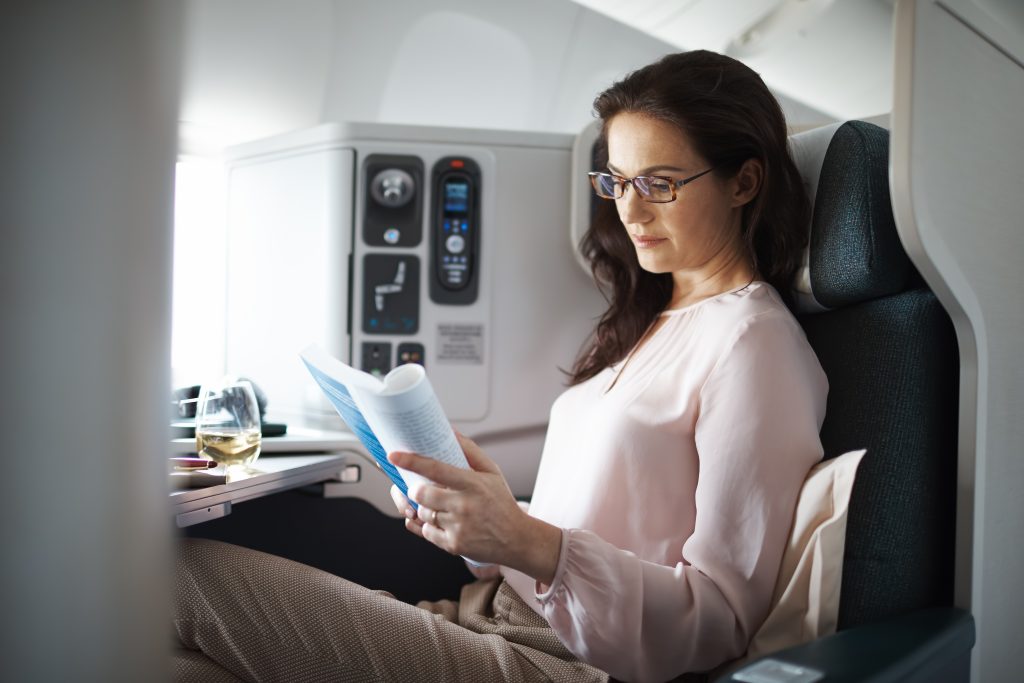 If you fancy trying Cathay Pacific but are put off by the high prices there are some good deals from Amsterdam too at the moment. The best prices are:
Bangkok £1591
Singapore £1766
Ho Chi Minh City £1786
Hanoi £1789
The minimum stay is 3 days and you must book at least 90 days prior to departure. Flights are available up to the end of March 2019. You must book by 30 April 2018. You can book the flights direct with Cathay Pacific.
Tier point friendly Phoenix flights still available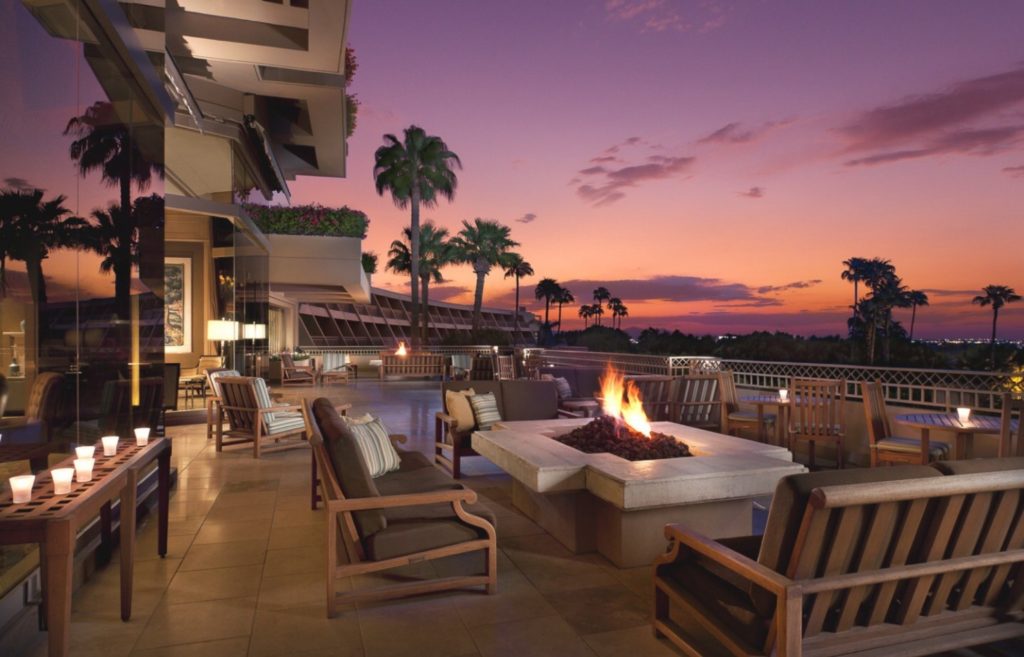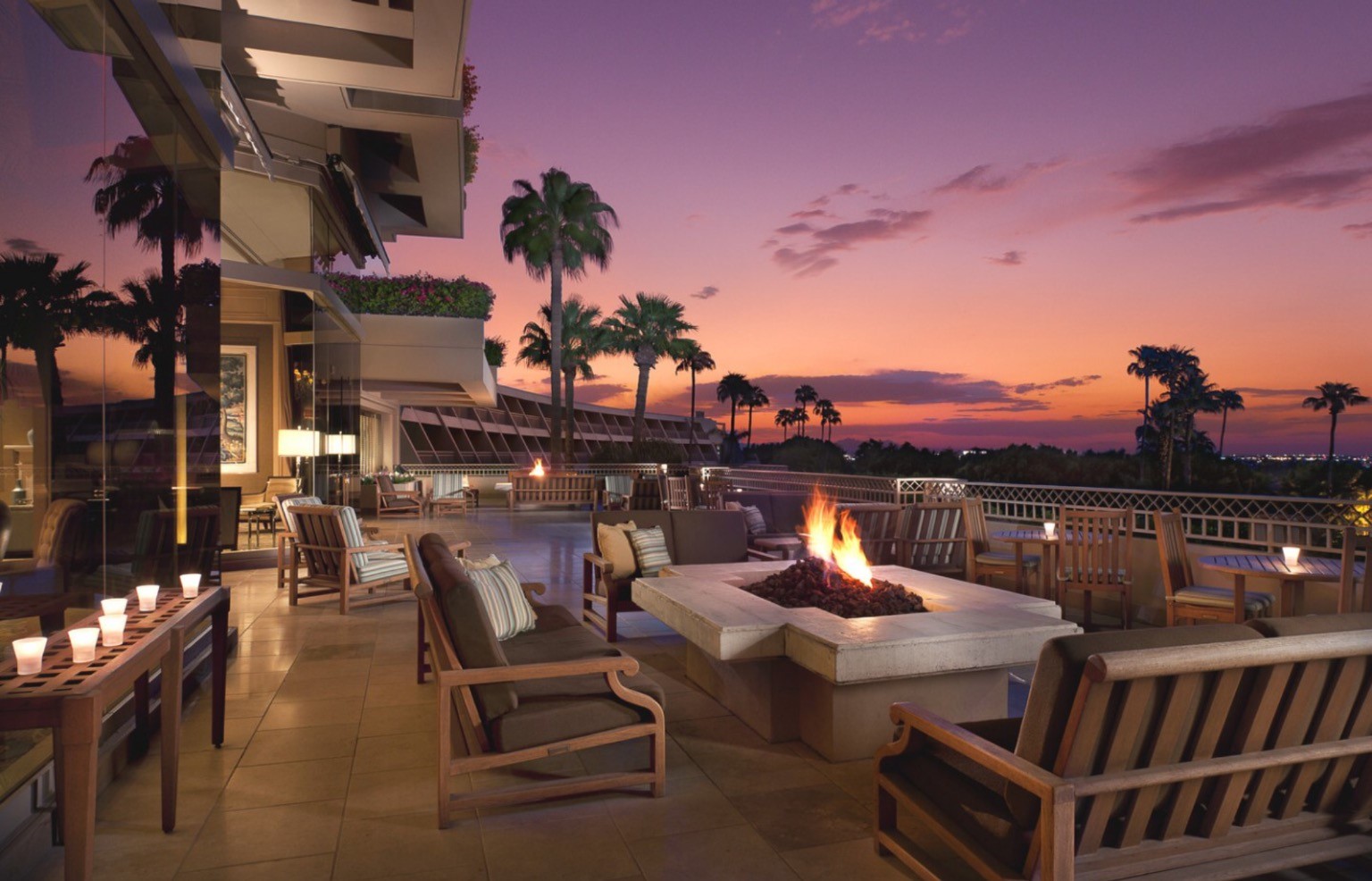 If you were tempted by the Phoenix deal a few weeks ago you may like to know it is still available. This deal starts in Bucharest and allows stopovers in the US. It is ideal for a tier point run with the simple tier point routeing of Bucharest-London-JFK-Los-Angeles-Phoenix and then straight back to Bucharest via London coming out at 620 tier points. Add in Club Europe positioning flights and you have got 780 tier points (Bucharest gets 80 TP each way in Club Europe) The flights between JFK and Los Angeles would be on the transcontinental service with flat beds which you can read my review of here.
The downside is that although the deal is very cheap at £1277 return it is only available next in July and August when Phoenix will be absolutely scorching – although the bars and shops, of course, will be air-conditioned! After that is is available from 21 November to 29 November and 24- 31 December or 24 March – 8 April. The minimum stay is 6 days or a Saturday night.
I am venturing over there having snapped up the previous First class deal for £1500. I will be staying at one of my favourite hotels, The Phoenician that is close to completing a major renovation.
The flights can be booked on British Airways.
BA Mid J B747 refurbishment
Work has started on BA's planned refresh of 16 of their 'mid J' B747s. These are B747s with 52 Club World seats that are used on routes such as Las Vegas, Denver, Phoenix, Cape Town and JFK. The 'super-high j' B747s with 86 seats at Heathrow already have had their refresh done. You can spot these super high J aircraft from the seat map as Club World goes up to row 22 on the lower deck. You can read my review of a couple of super high J flights here.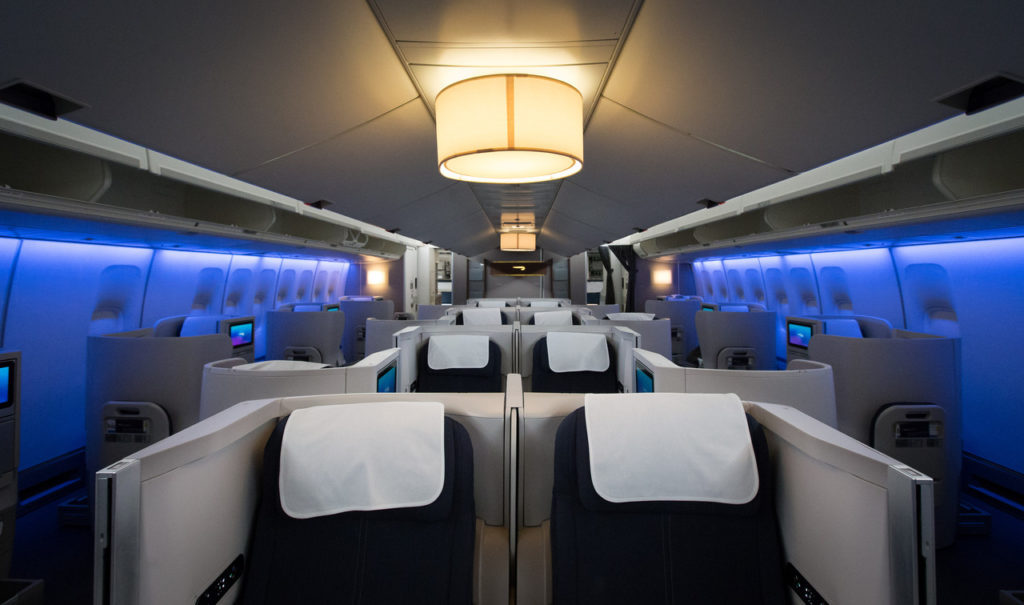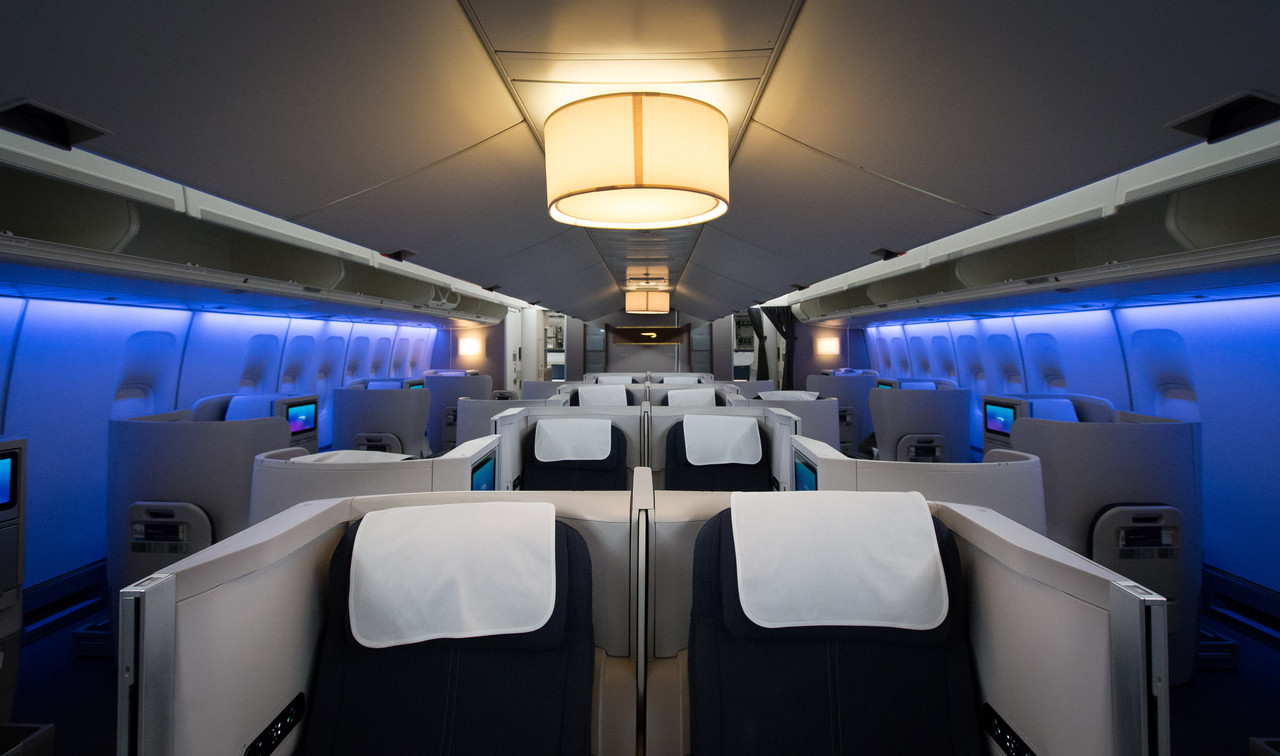 The aircraft will all receive a deep clean (well needed in my experience!) and all cabins apart from First Class (which is newer) will get new seat covers and cushions, curtains and seat belts. The cabin lighting will also be replaced.
Then for some reason, there seems to be a disparity as to what each aircraft gets, which I am guessing maybe to do with the planned retirement date. All BA's B747s are due to be retired by February 2024 in a phased approach as new aircraft arrive. The refreshed aircraft will fly for up to another 4 years. Most will get new carpets and floor coverings but only 9 will get a new Panasonic entertainment system which is disappointing. The first aircraft has returned from being refitted and should be in service shortly.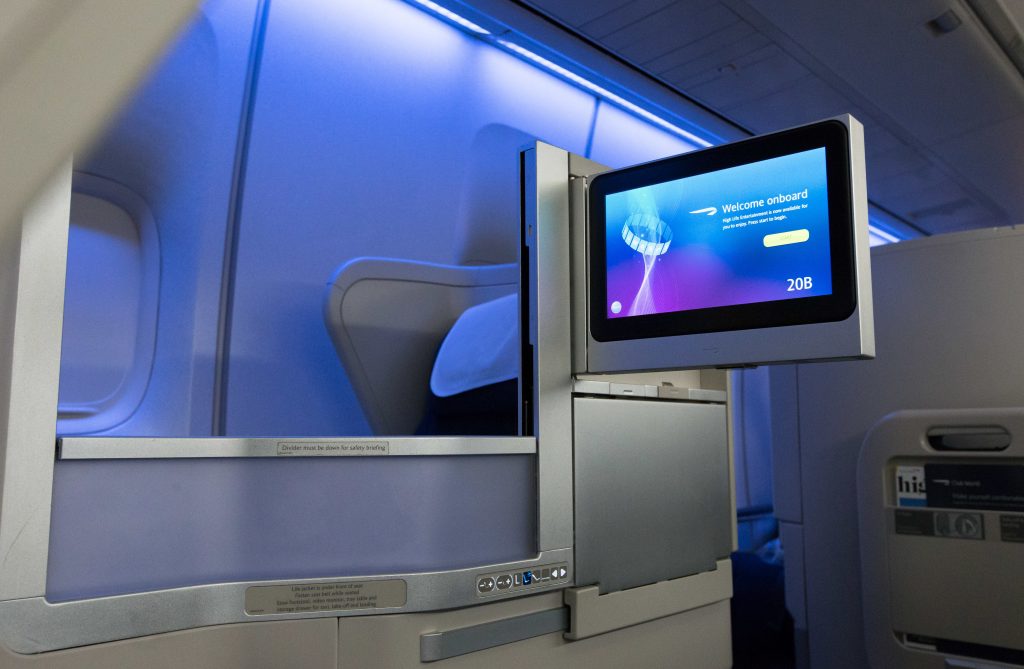 New Club World bedding routes
Some more new bedding routes have been announced for later this month for Toronto, Singapore, Sydney and Chicago. As usual, I would take the dates with caution as BA are known to change or slip these quite regularly. The full list is supposed to be:
| | | |
| --- | --- | --- |
| Rollout | New Dining | New Bedding |
| | Baltimore | Accra |
| Complete | Boston | Atlanta |
| | Chicago | Bahrain |
| | Dubai | Beijing |
| | Hong Kong | Bombay |
| | Las Vegas | Boston |
| | Los Angeles | Cape Town |
| | Montreal | Dallas |
| | New York JFK | Delhi |
| | New York Newark | Denver |
| | Philadelphia | Dubai |
| | Phoenix | Hong Kong |
| | San Diego | Houston |
| | San Francisco | Johannesburg |
| | San Jose (US) | Kuwait |
| | Seychelles | Lagos |
| | Toronto | Las Vegas |
| | Washington | London City to JFK |
| | | Los Angeles |
| | | Luanda |
| | | Mexico City |
| | | Miami |
| | | Muscat |
| | | Nairobi |
| | | New York JFK |
| | | New York Newark |
| | | Phoenix |
| | | Rio de Janeiro |
| | | Riyahd |
| | | San Diego |
| | | San Francisco |
| | | San Jose (US) |
| | | Sao Paulo |
| | | Seattle |
| | | Seychelles |
| | | Shanghai |
| | | Tokyo (NRT +HND) |
| | | Vancouver |
| | | Washington |
|  From 5 April | Miami | |
| | New Orleans | |
| | Houston | |
| | Dallas | |
| From mid April | | Chicago |
| | | Toronto |
| | | Singapore |
| | | Sydney |
| December- January 19 | Singapore | |
| | Sydney | |