Very silently, OneWorld have filed a very quick flash sale to multiple cities in the West Coast, including Las Vegas and Los Angeles.
THESE MUST BE BOOKED TODAY
A quick update thanks to FlyerTalk – Vegas can now be had for under £1000!!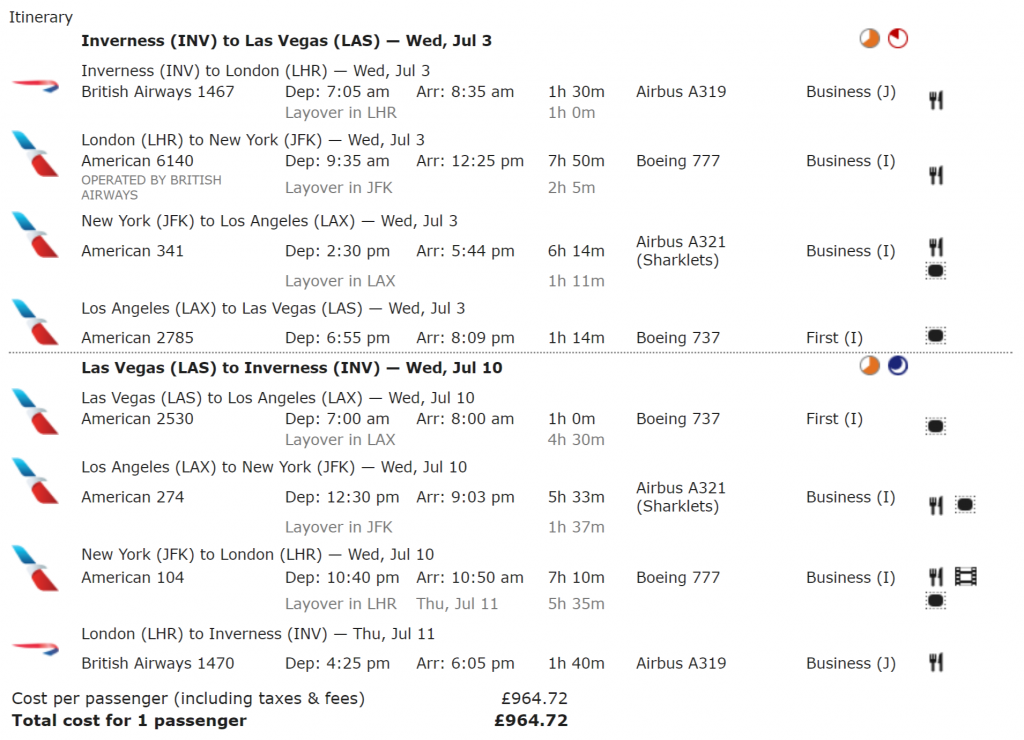 The starting point is Inverness which is an easy Back to Back as written about before.
Headline Prices are –
Los Angeles – £1025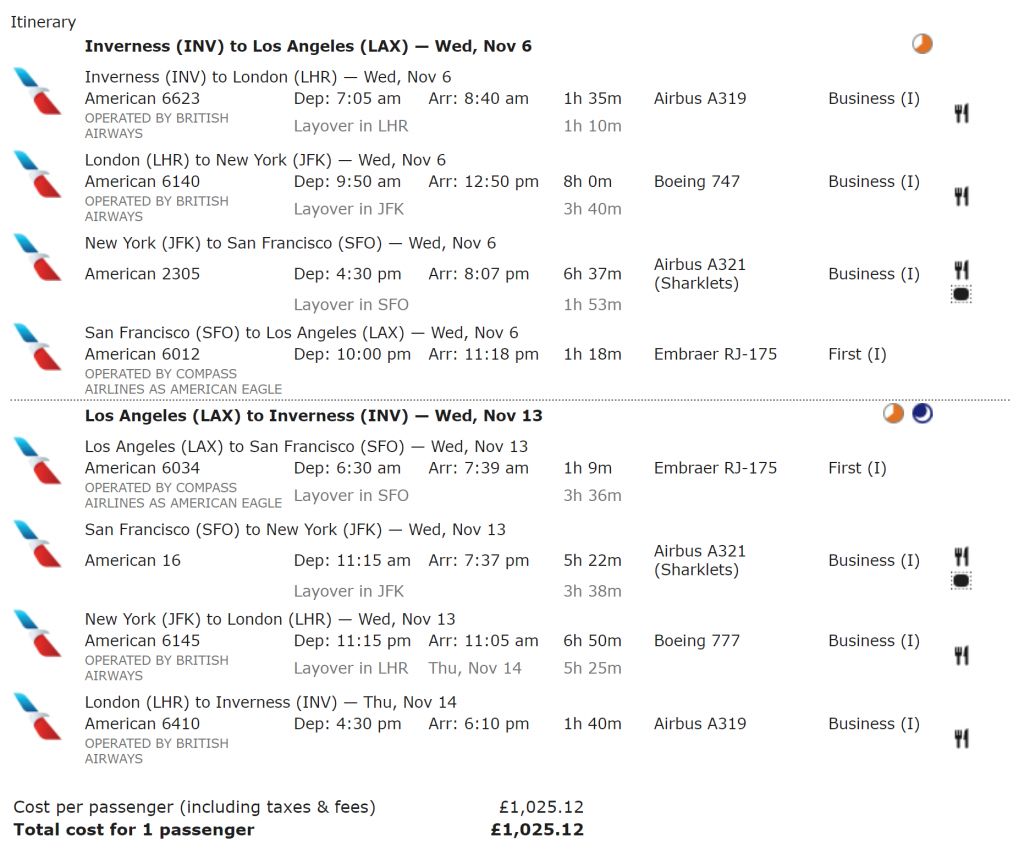 Las Vegas – £1040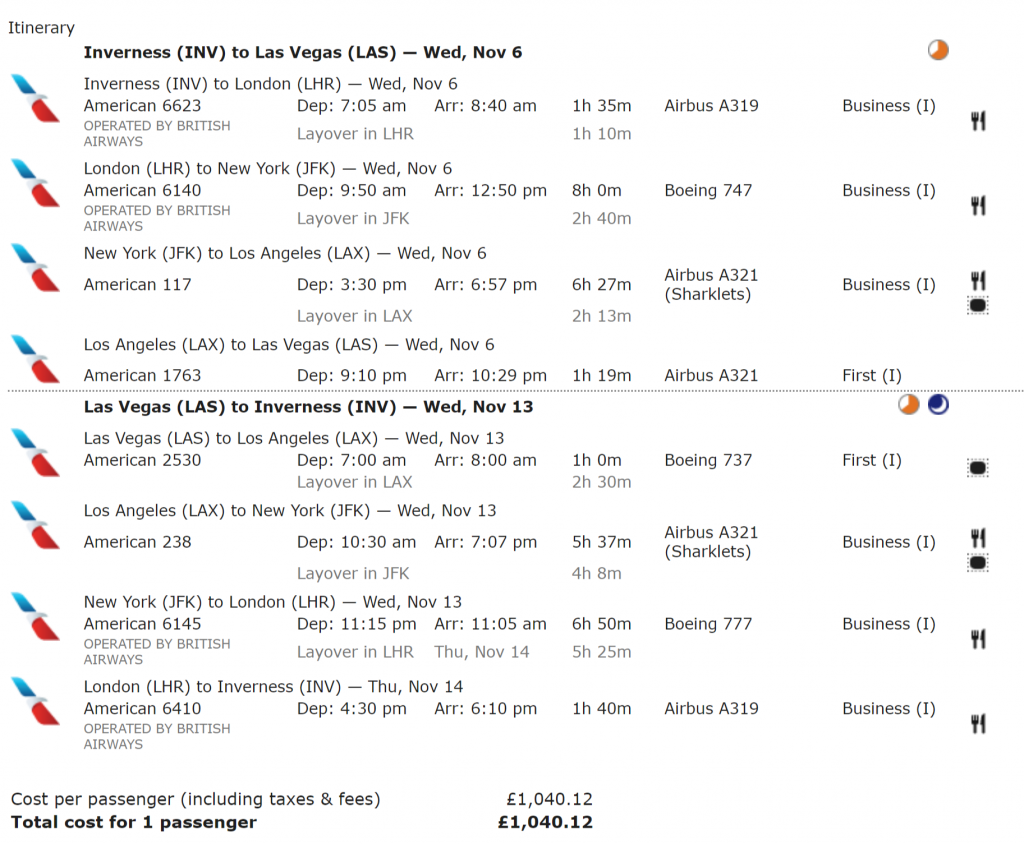 San Francisco – £1075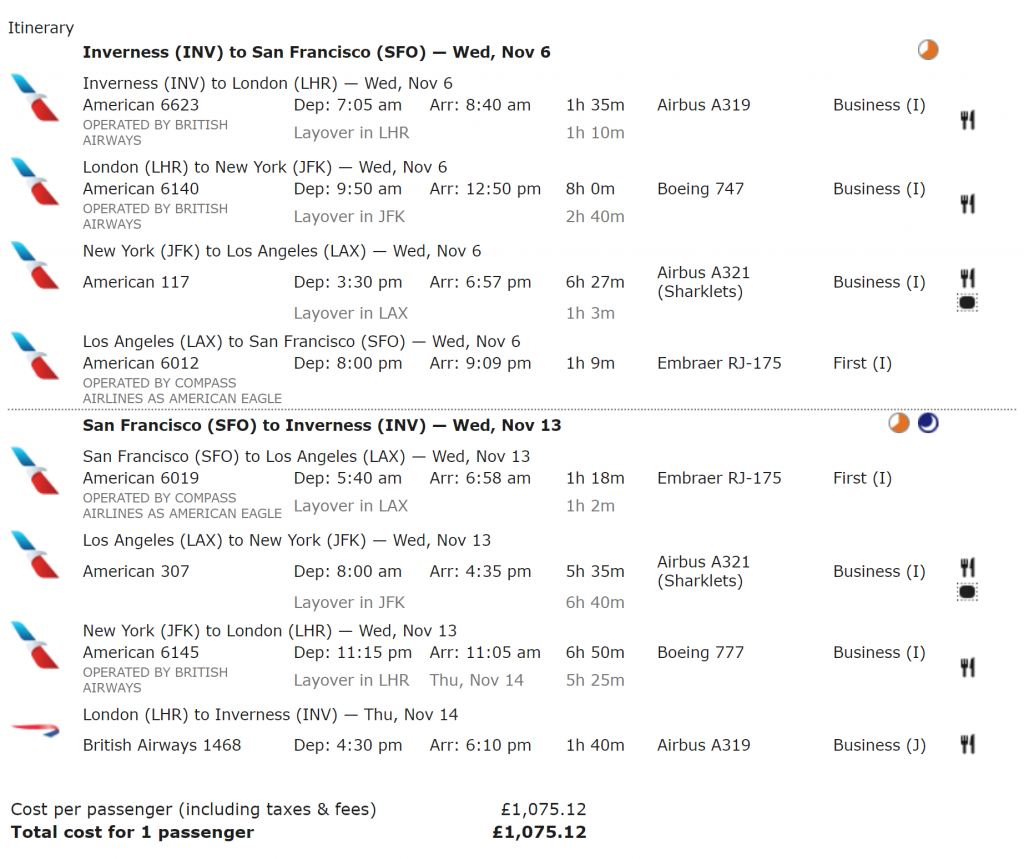 Tier Points
All the above examples get 720TP which is a nice little earner. You will need 600TP for British Airways Executive Club Silver, but don't forget you also need the 4 qualifying BA flights as well.
If you are feeling extra brave we can go further to 960TP –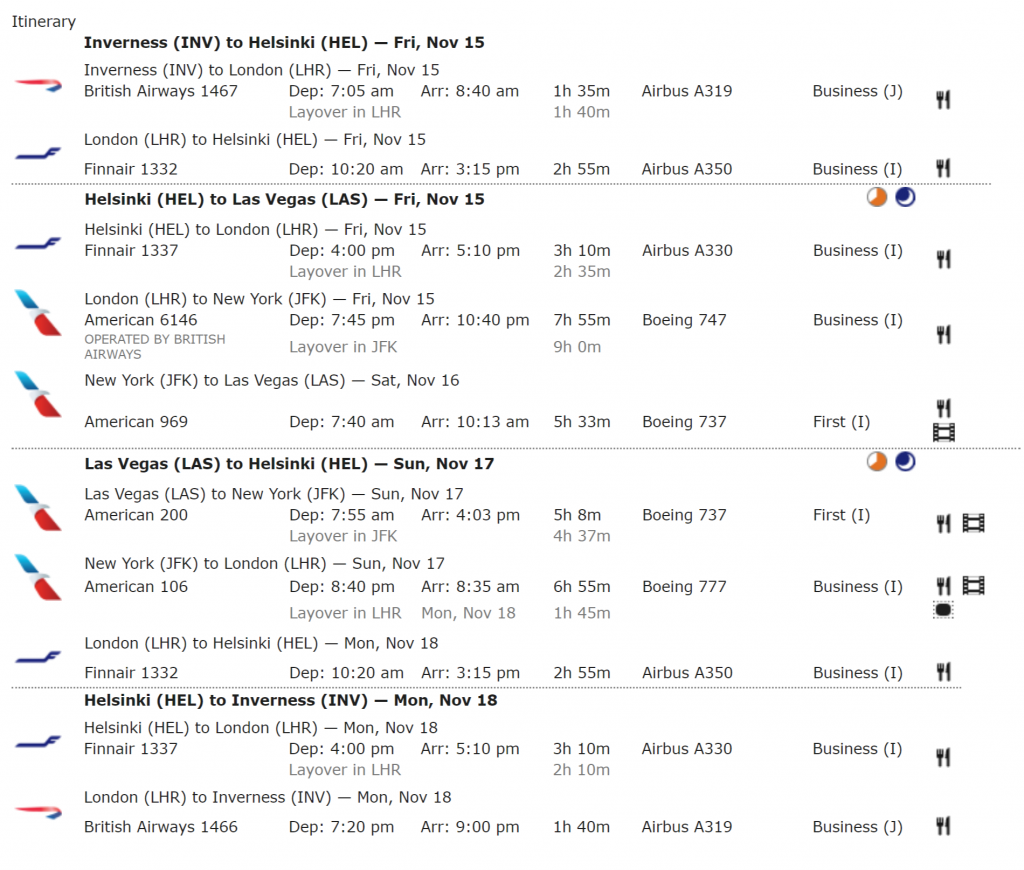 And don't forget as mentioned before –
If you book far enough in advance you are likely to get an AA schedule change which should allow you to add in the American Transcontinental flight between New York and Los Angeles / San Francisco which could then take the total to 1040TP.
Upgrading to First
Most of these fares are AA based and AA ticketed. But if you pay slightly more as below you will get BA flight codes on a BA ticket which can then be upgraded with Avios or a Gold Upgrade voucher (GUF) if you have one.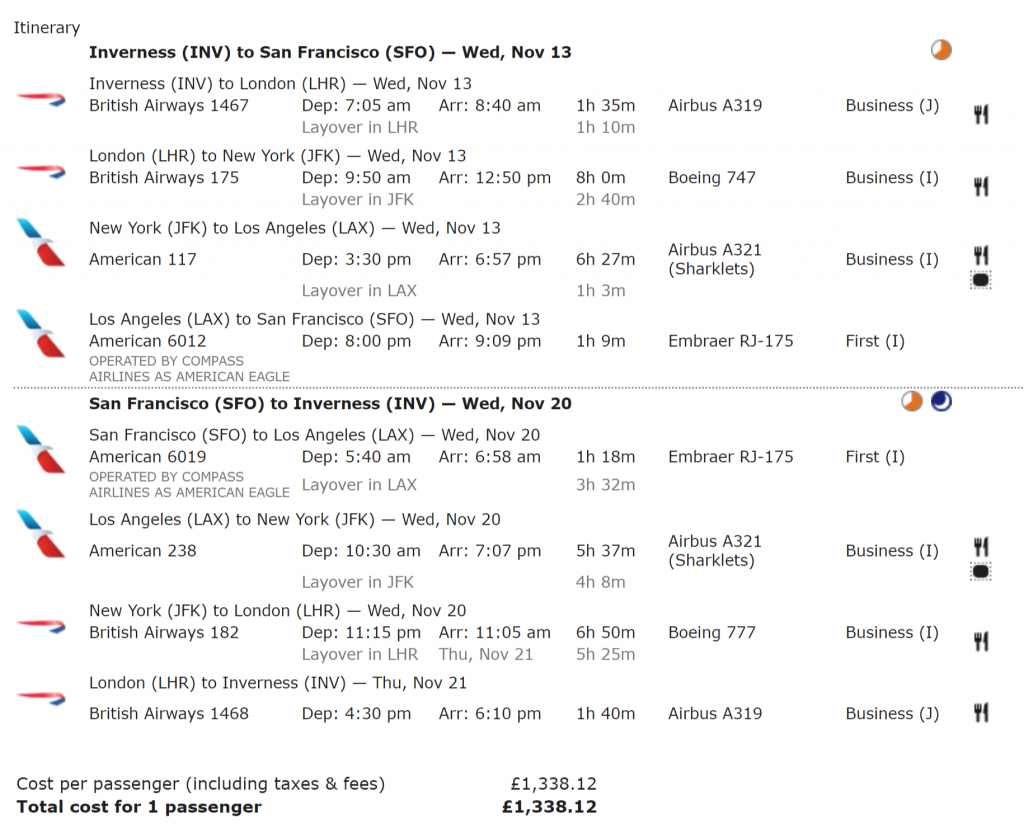 Booking these fares
You can either see my guides to ITA and booking with ITA –
UPDATE – Propeller Travel have advised us they are unable to accept new requests for these itineraries after 8pm UK due to the proximity of the ticketing deadline and the popularity of this fare.
If you just want to do a simple Inverness-Heathrow-West Coast you can book for slightly more using British Airways here.
HT – Friends of the Internet