Yes, you read that right. Looks like the old BA intern is back this week in force. Before we had Johannesburg for under £1000 but now we have Cape Town for not a lot more. Move fast as this won't hang around long.
Fare Conditions
Tickets Must be issued by the 31/1/19
Travel until 12/12/19
Apart from that it looks wide open –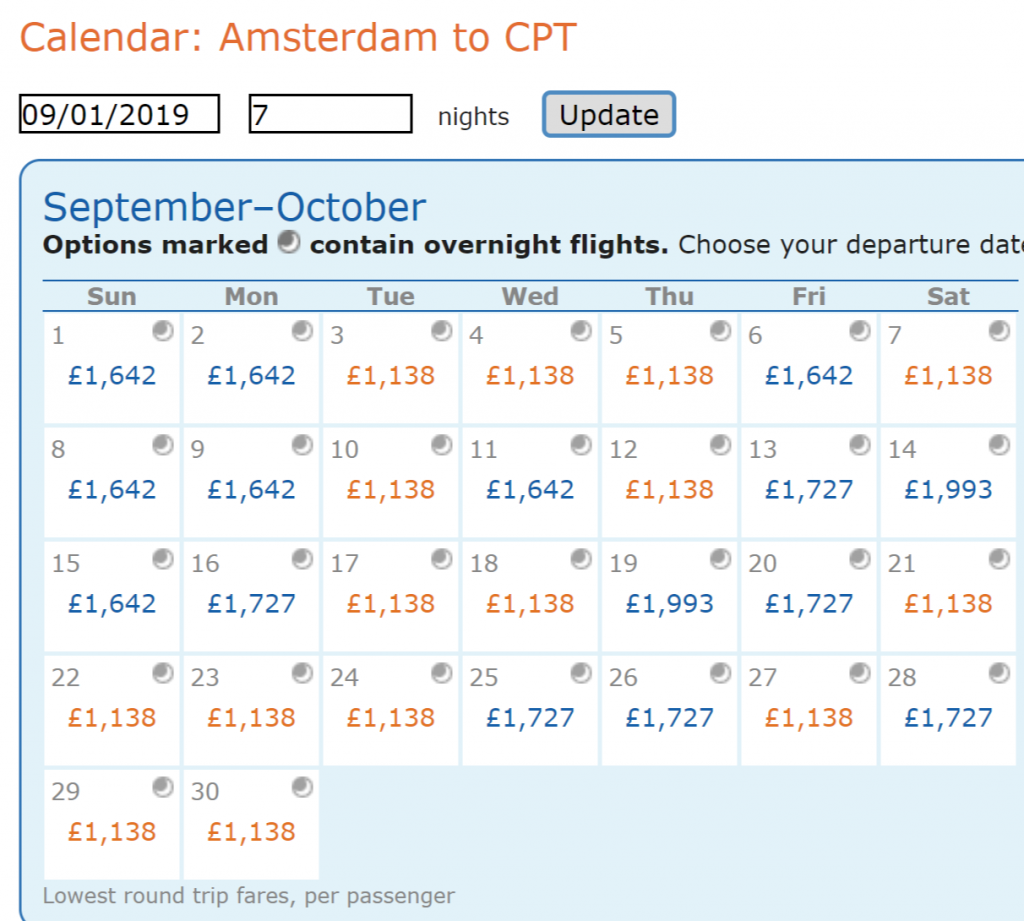 BA Holidays
Once again you can secure this today, with just a deposit. By adding a car you can turn it into a holiday booking on BA.com. This also earns you bonus Avios of 1 per £1 spent on top of the usual flight and car hire Avios. You can search for BA Holidays options here.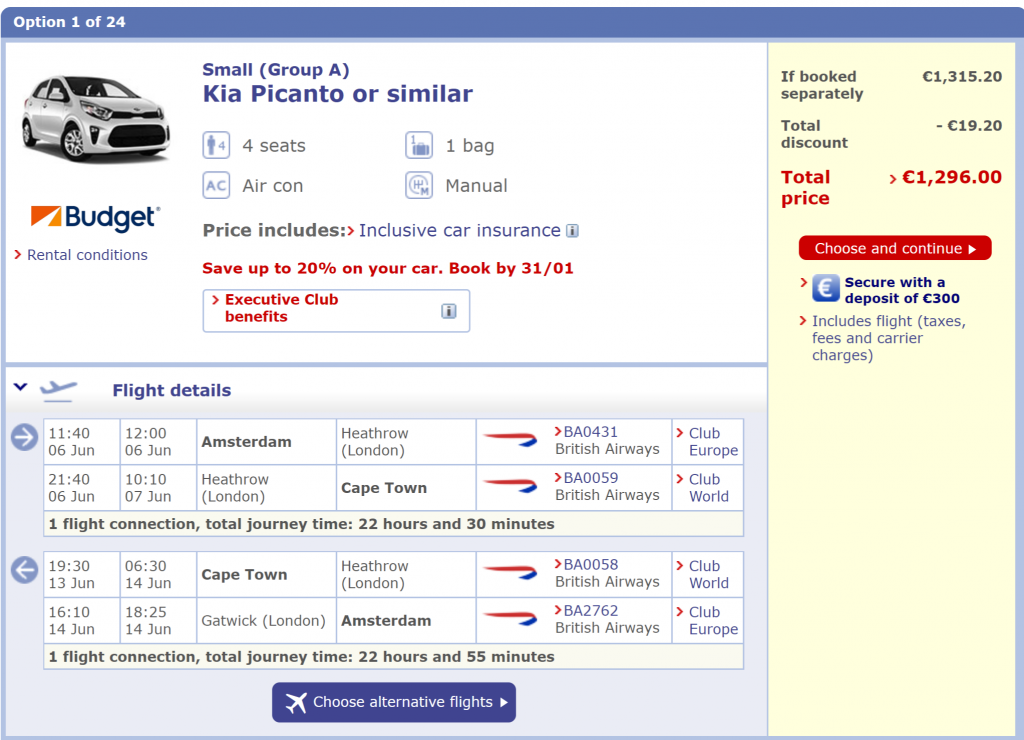 Tier Points
As Cape Town is a Long Haul Plus route you will earn 160TP each way not the usual 140 like Johannesburg. So the full trip would be 400TP.
For a larger TP earning you could consider starting Athens and routing via Johannesburg.
Booking
You can either see my guides to ITA and book with ITA –
You can also book quickly and simply via our friends and partners at Propeller Travel here
If you just want to do a direct booking you can book using British Airways here.
Upgrading to First
Yes, we all want more! This is a full BA fare on BA codes, so ripe for upgrading, space permitting.
Avios can be used space permitting (Note – GGL members can use a space release (joker))
Gold Upgrade vouchers (GUFs) can also be used via BA.