DEAL PULLED EARLY – NOT BOOKABLE
Sorry for the constant second posts!
We have another cracker thanks to FlyerTalk. Most US Cities from Germany from under £1000.
Fare Rules
ALL GERMANY FARES MUST BE TICKETED BY 10/1/19
Travel periods are as follows –
08APR 19 till 22APR 19
01JUL 19 till 31AUG 19
21NOV 19 till 28NOV 19
18DEC 19 till 02JAN 20
Headline Prices
PHL Philadelphia £944

TPA Tampa £1056
MSY New Orleans £1041
SJC San Jose California £1126
SAN San Diego £1162
DFW Dallas £1170
AUS Austin £1205
BNA Nashville £985
PIT Pittsburgh £970
PHX Phoenix £1192
Google Flights Map
For those that haven't seen Google Flights is amazing at stuff like this with multiple options and destinations.
Lets have a look….
Start with Origin, The Destination of North America (Google is powerful enough to make this work!) and Business Class –

Then put in the dates for the fare and click done –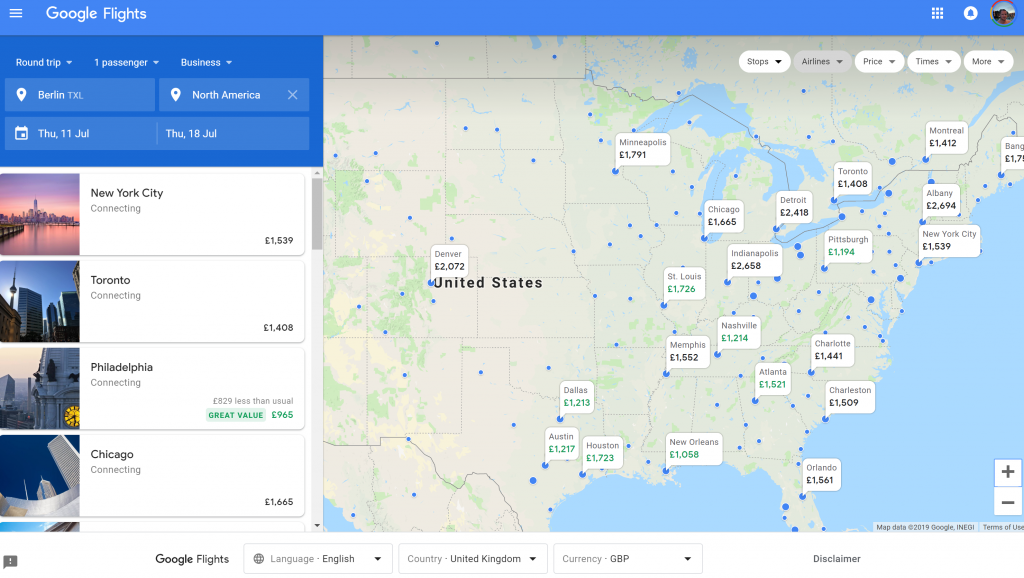 Tier Points
As always these fares can be maxed for Tier Points.
For the West Coast the usual hop via Los Angeles nets 720TP –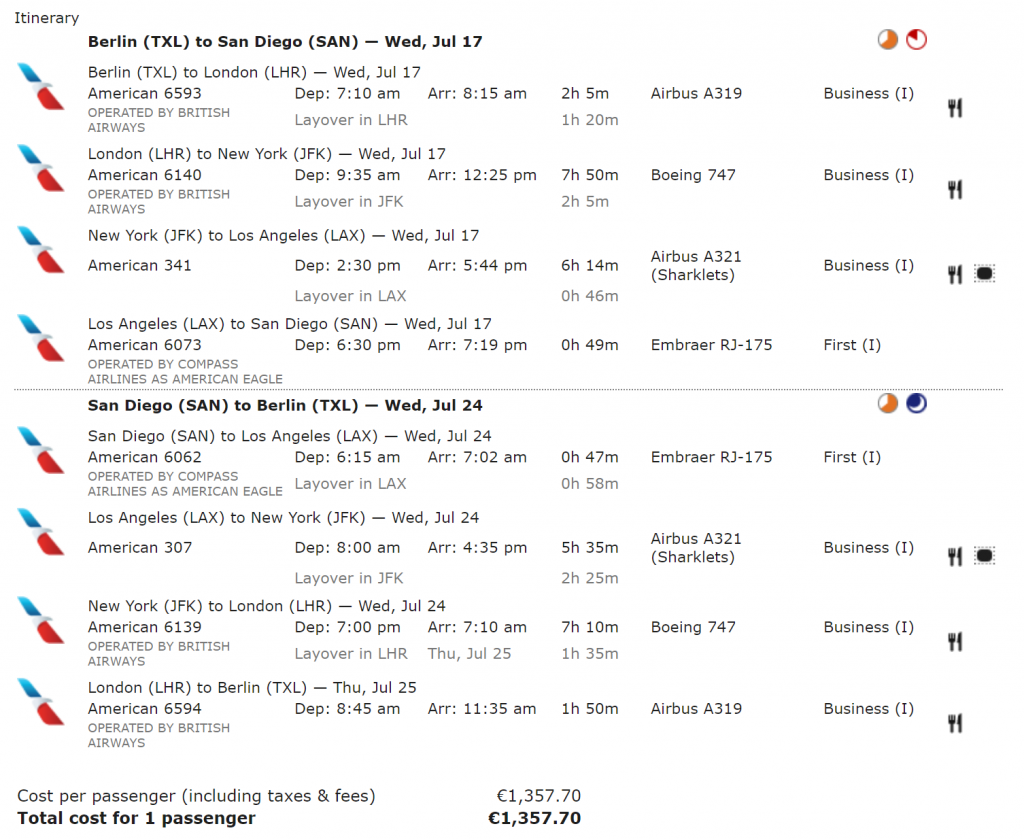 Mid America you can add a few transfers to bump it up like this to 520TP –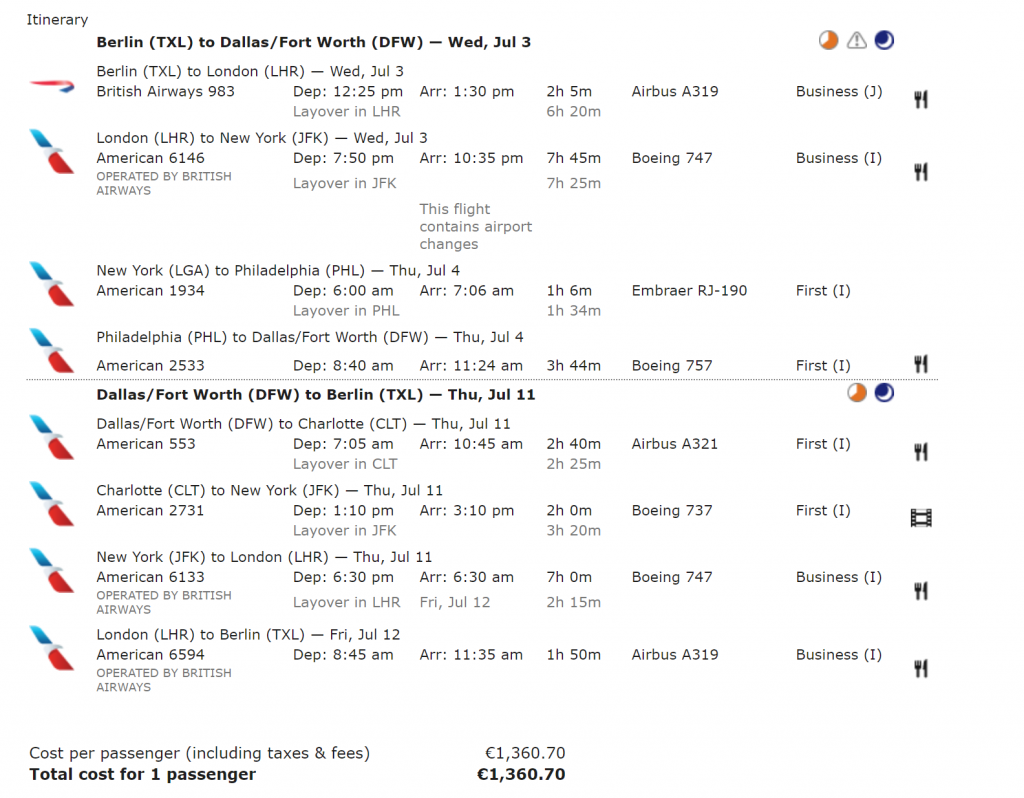 I believe Helsinki can be added with the usual caveats too for even more. Have fun with ITA and if you get stuck check my guides here –
Booking
Quick copy and paste from yesterday here!
If you just want to do a direct booking you can book using British Airways here.
You can also copy and paste from Matrix to our partners at Propeller Travel here