If you have been reading this blog for a while, you will know that I have mentioned Virtuoso travel agents before. This article explains not only about Virtuoso, but also about other hotel programs that give you similar additional benefits. I will be discussing Propeller Travel as well, who I tried recently and can provide booking for these programs, as well as complex flight itineraries.
Virtuoso
You may not of heard of Virtuoso travel agents, but for those that have an American Express Platinum card, the benefits are similar to Amex's Fine Hotels program. If you book your hotel through a Virtuoso agent, you will probably not pay the cheapest advance rate around. However, you will get a number of added perks which normally add up to a considerable saving.
The benefits usually include a free upgrade subject to availability, free breakfast for 2 and a spa, dining or shopping credit of around $100-150 per stay. The hotels featured are all high-end 5* hotels such as Ritz Carlton, Shangri La, Four Seasons etc. In America, breakfast in these type of hotels is not often included in the price and can easily be between $30-40pp a day. However, the featured hotels are not all ridiculously expensive. For example, in Las Vegas they feature the Signature MGM which is often only around $150 a night. You also still get all your usual hotel loyalty benefits and points.
It is not particularly easy to find a Virtuoso agent in the UK. Until recently I had been using a US based one. I have now discovered Propeller Travel who have offices in London, USA and Canada. I decided to give them a try to book a couple of hotels in Vegas. You can make bookings either by phone or by email. I used the email option and my queries were dealt with quickly. I had a personal acknowledgement in less than 30 minutes and an answer within 2 hours from my original email. I found Ruby, my agent, very helpful. She even offered to call the hotel nearer the time, to remind them of my request for a specific tower and room location at the Signature MGM.
Las Vegas hotels are a bit of a law unto themselves and as usual I had to pay a 1 night deposit for the room. However, in most cases you would not have to pay anything up front. You would simply pay at the hotel. The rates for Virtuoso are generally fully flexible and cancellable, which is really useful.
Here is a summary of one of the hotels I booked with Propeller:
Four Seasons Las Vegas
Benefits:
Daily full American breakfast for two people per bedroom, served through In-Room Dining or in the hotel restaurant (including buffets)
Spa credit of $100 once during stay
Upgrade of one category, based on availability at time of check-in
Cost for 1 night with Propeller = $279
Cost on Four Seasons website = $279
Cost on Expedia = $279 (obviously I could have got some cashback on this rate)
The room was cancellable until 2 days before. I used Propellor again for a trip to Hawaii. On my trips I had a 100% success rates of upgrades to the next category. In Hawaii the benefits of the free breakfast was particularly useful as the average price was around $35-45 per person.
Preferred Hotel programs and Amex Fine Hotels
As well as Virtuoso, many premium hotel companies have their own similar schemes. These are only available to book via a travel agent such as Propeller.  Benefits vary from hotel to hotel but can include room upgrades, complimentary breakfast, early check in and late check out, resort and spa credit among others. Most of them are combinable with your loyalty benefits for the hotel and available on all rates such as advance purchase and packages. The programs include:
Dorchester Collection Diamond Club
Ritz Carlton STARS
Bellini club membership with the Belmond hotel group
Amex Fine Hotels & Resorts
The other program which covers many of these is the Amex Fine Hotels and Resorts (FHR) program, which is available to Amex Platinum card holders. Again, this offers additional benefits similar to Virtuoso. Propeller Travel can also book these for you.
Out of the two programs Virtuoso and FHR, Amex FHR is usually the better as the late check out is guaranteed. Virtuoso only offer early and late check out and certain hotels and it is not guaranteed.
Noon check-in when available
Room upgrade on arrival when available
Free breakfast for two people
Guaranteed 4pm check-out
Free in-room wi-fi
An additional benefit, usually $100 of food and beverage or spa credit per stay
To book Amex FHR hotels simply log into your Amex Platinum account, go to the Amex Travel tab and then search for hotels as usual. It will show both the usual and FHR hotels with the FHR ones clearly marked. Amex regular hotels are often on great value rates too which you can access without a platinum card.
Propeller Travel
Propeller Travel has been going since 2003 in various forms. As well as hotel bookings, Propeller offer a number of other services that may be of interest to Turning left for less readers. For example, if you manage to get enough Tier points on BA to get a gold upgrade voucher, they are able to book those for you.
Similarly if you have a complex itinerary, as I did recently when trying to book my Hawaiian trip on AA, they can make the booking for you. There is a form which allows you to simply paste the ITA Matrix or Google Flights itinerary. Then they will help you make the booking. (You can find out more about using these tools to find cheap flights in this article). I wish I had known when I made my booking. After spending about £15 on the phone to American Airlines in Ireland, they then came back to me with a price that was £300 more than was showing on ITA matrix!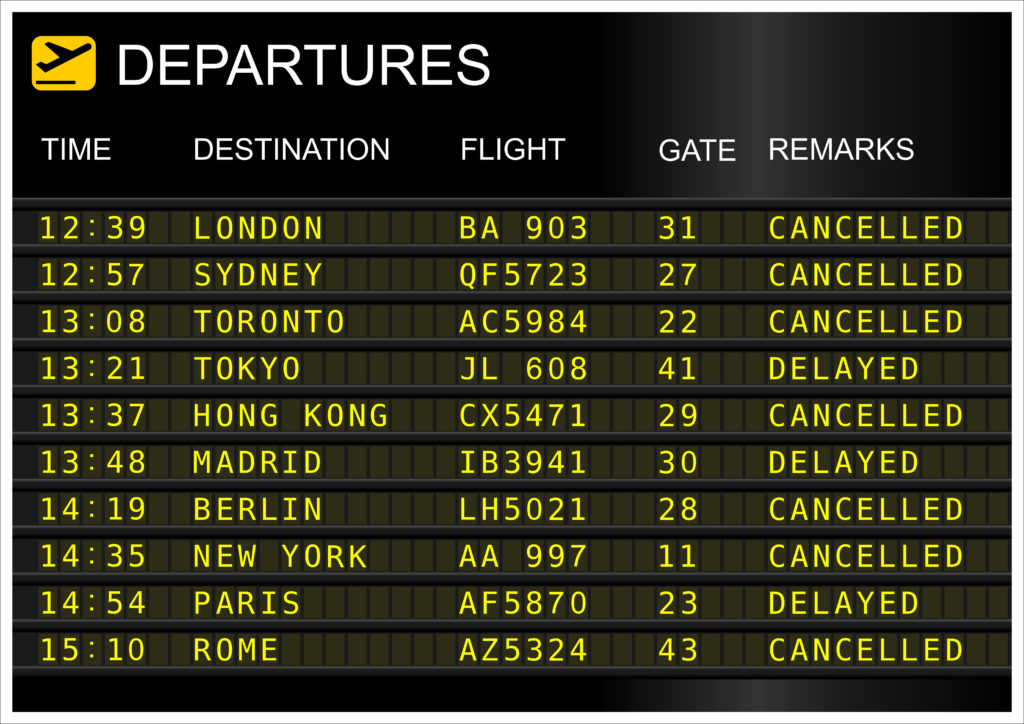 Propeller Travel's USP is about the service they provide to travellers. For example, if your flight was cancelled you can phone them, 24 hours a day and they will rebook you. They also monitor your flights for such occurrences so they can rebook you, thus saving you hours of queuing at the airport or on the phone. They deal with most major airlines too, not just BA and AA.
You pay the money directly to the airline or hotel not Propeller, in case you wondered whether they had ABTA or ATOL protection.
You can find out more about Propeller travel on their website.
Small Luxury Hotels of the World Club
SLH Club is completely free to join. So it is pretty much a no-brainer  to join before you book if you are staying at one of their hotels. It is also worth joining if you think you may stay at one in the future so that you get access to any special offers. There is also an even better offer if you are an American Express Cardholder too. Over the next couple of weeks I will be reviewing 3 SLH hotels I have stayed in this year. The Sanchaya (above), the Naman Retreat in Vietnam and Blanket Bay where I am currently sitting typing this. (See picture below)
Amex cardholders
Amex cardholders automatically get the same perks as a Loved member but without the actual status.
Loved members receive:
a complimentary room upgrade (subject to availability),
daily complimentary continental breakfast for two
late check-out (subject to availability) on every stay.
500 Avios per stay
You need to sign up via this page to make your reservation to get the benefits when you stay.
Joining without an Amex card
You will initially join as a Special Member
You get:
A hotel room upgrade (subject to availability at check-in)
Access to Club Rates
Regular Club newsletters with exclusive partner offers
500 Avios per stay
After just 1 stay, you are upgraded to a Loved member which you get automatically if you have an Amex card. You can join SLH Club here.
Conclusion
Many hotels are members of more than one of the programs or even all of them. With benefits and prices varying between the programs it is worth doing a comparison based on costs, benefits and whether you would actually get the full value out of the perks offered.