As part of my recent press trip to the US I was given the chance to try Breathe Assured by British Airways. The rules for the US mean that all fully vaccinated travellers 2 years or older must have a rapid lateral flow, LAMP or PCR test.
A home lateral flow or PCR test must be supervised by video and use an FDA approved test. Not all companies are doing video supervised tests yet, but you can go and have one in person instead which most companies do. The test must be done within 3 calendar days of the departure of the flight. I had mine done on Friday for a Monday departure.
You can find the full requirements for entering the US and testing here.
Purchase
If you book through British Airways here, you get a discount for the test which brings the cost to £31 which is similar to many of the others. If you buy direct there is also a similar discount until the end of the month. If you buy a pack of 5, the cost comes down to £30 each. The tests are valid for a year. Or you can purchase a pack with the Day 2 test as well which costs £48 for both which I think is decent value and less hassle than buying separately.
This UK day 2/US entry fit to fly supervised test pack is the one I had and includes:
Outbound Predeparture Test to the USA
1 x Nurse Supervised USA Pre-departure Fit-to-fly Rapid Antigen Test with Certificate
Fully FDA and CDC compliant for US travel. Nurse-supervised online appointment with instant certificate on negative result.
Return to the UK Test
1 x Photo-Upload Day 2 Rapid Antigen Test
Suitable for Day 2 testing by eligible fully vaccinated travellers and UK resident children under the age of 18, when returning from a non-red list country.
Booking and delivery
Once you have chosen your test kit, it won't let you buy it until you have found a suitable testing appointment date on the calendar. However, this does not include time of day, so you may have to be flexible.
Once you have chosen your date, then you can choose which postal service you want. They use Royal Mail or Hermes 24 as standard but can't guarantee that it will arrive next day, but you can pay extra for next-day delivery. I just used the normal one and ordered on the evening of the 2nd. It was dispatched on the 3rd and arrived on the 4th. Breathe Assured say that delivery takes 24 – 48 hours (weekdays) and up to 72 hours (weekends), so make sure you order in plenty of time.
Once you have ordered you will get an email inviting you to book your appointment – I strongly recommend you do it immediately! It doesn't matter if you are not in the UK when you do the test – as long as you turn up at the right time with the right kit, that's all they care about. When I booked there were plenty of slots but I suspect they will start getting busier as times goes on.
The test

I received numerous notifications and reminders of my appointment, so there is not much chance of forgetting. The nurse was there bang on time and apart from some issues with my own camera it all worked fine. They want to see the test cartridge the whole way through which did not really work that well with the angle of my laptop camera, so I suggest trying it out before you get on the call. You just need the test in front of you, you don't need anything special like you do with some others where you need a pen.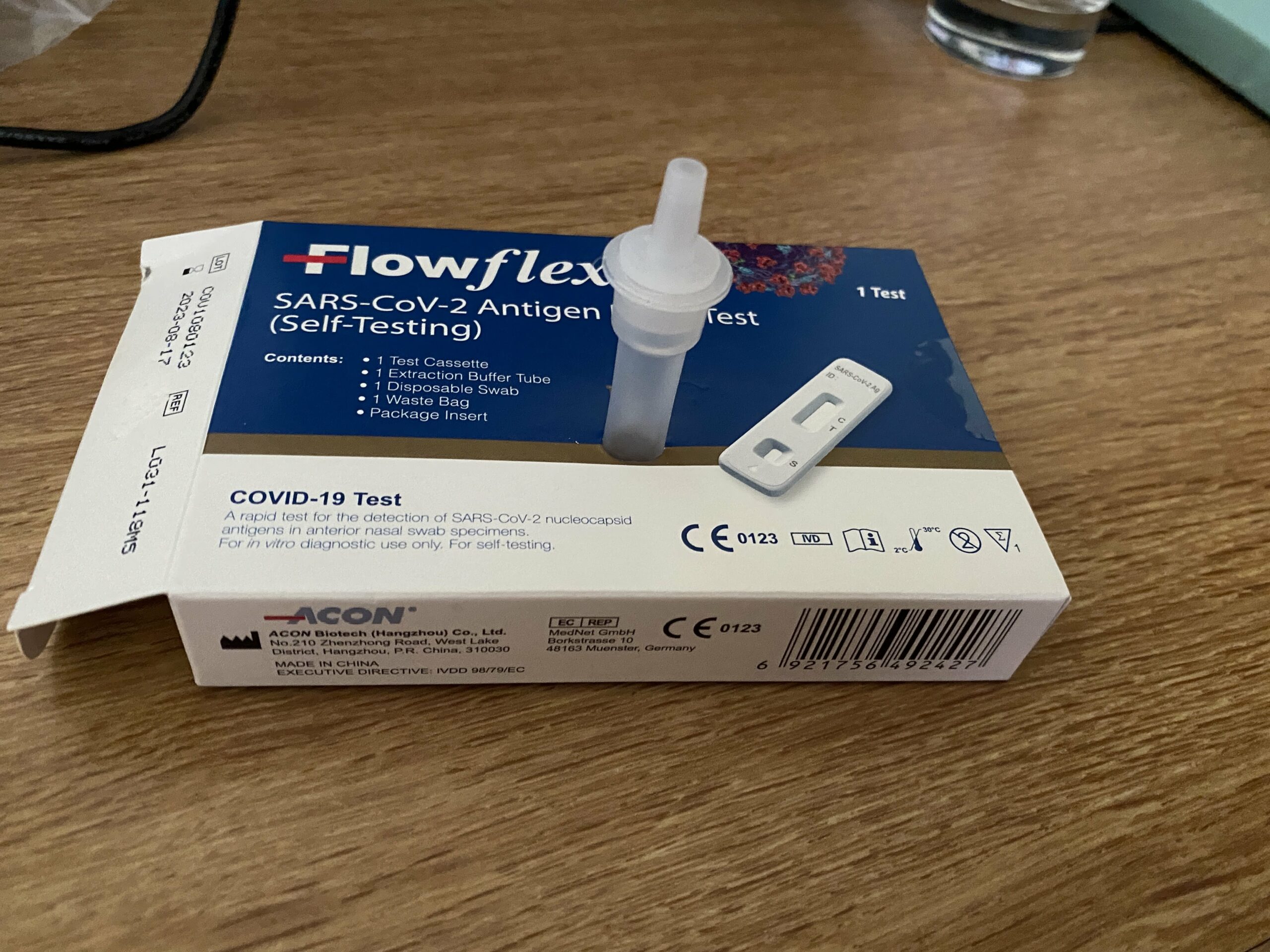 The nurse Ningi was lovely – very friendly and professional. If you haven't done it before she will walk you through it step by step. The kit was pretty much the same as any other I have used before. The only difference to other supervised tests is that everything had to be in sight the whole time. That meant once you had done the test you had to stay online with the nurse for the 15 minutes with the test insight. Ningi was easy to talk to and the time passed quickly. As soon as the time was up, the certificate was emailed straight away while I was still online. She made sure that I had the certificate before ending the call.
Conclusion
This test is not as cheap as some others, but it is definitely the gold standard of testing. Price-wise it is mid-priced and if you add in the day 2 test I think it makes it good value overall. You can't cheat and the fact that they wait online until you actually have received the certificate is great. If you are the type to get worried about not getting the results back, this is definitely the one for you and well worth every penny.
Other video supervised tests include:
You can read more in this article or look for your nearest and best value supplier using the Covid Testing Network comparison site here.