Amazon sell Day 2 PCR tests
At the moment the testing market is a complete mess thanks to the UK government's last minute testing changes. Most companies are completely overwhelmed and trying to get a response out of most of their customer service takes days if at all. Amazon have now decided to join in to offer day 2 tests. The more you buy the cheaper it gets, so ideal for frequent travellers and families. Prices start from £34.99 for one test and then reduce the more you buy.
As well as day 2 tests they also do a day 2 and 8 package and a general test. The tests are processed using their own lab.
The test fulfils arrival entry testing requirements into the UK and includes a booking reference number required for the government's Passenger Locator Form prior to arrival into the UK, sent to you via email.
One of the main issues with testing at the moment is that you have to isolate until you get the results (yet if you are a close contact of someone with Omicton you no longer have to….makes total sense!). Amazon is obviously great at logistics and offer fast results with return shipping within the UK. You get results within 24 hours of your sample arriving at the laboratory. The sample collection kit includes a pre-paid Royal Mail priority shipping label (Tracked 24) for shipping your test back to the laboratory.
However, looking at it on Prime Delivery it does not seem to be available on next day delivery in my area, so it's best to be organised and order it a bit in advance.
The price stacks up with Randox who charges around £43 for their test with a discount and offers similar turnaround times but with theirs, you need to put in a specific dropbox or pay for the Royal Mail postage.
You can find more information and purchase the tests here.
You can find the cheapest, most reliable, and closest travel testing companies using the Covid Testing Network comparison site.
Qatar launches 20% off flights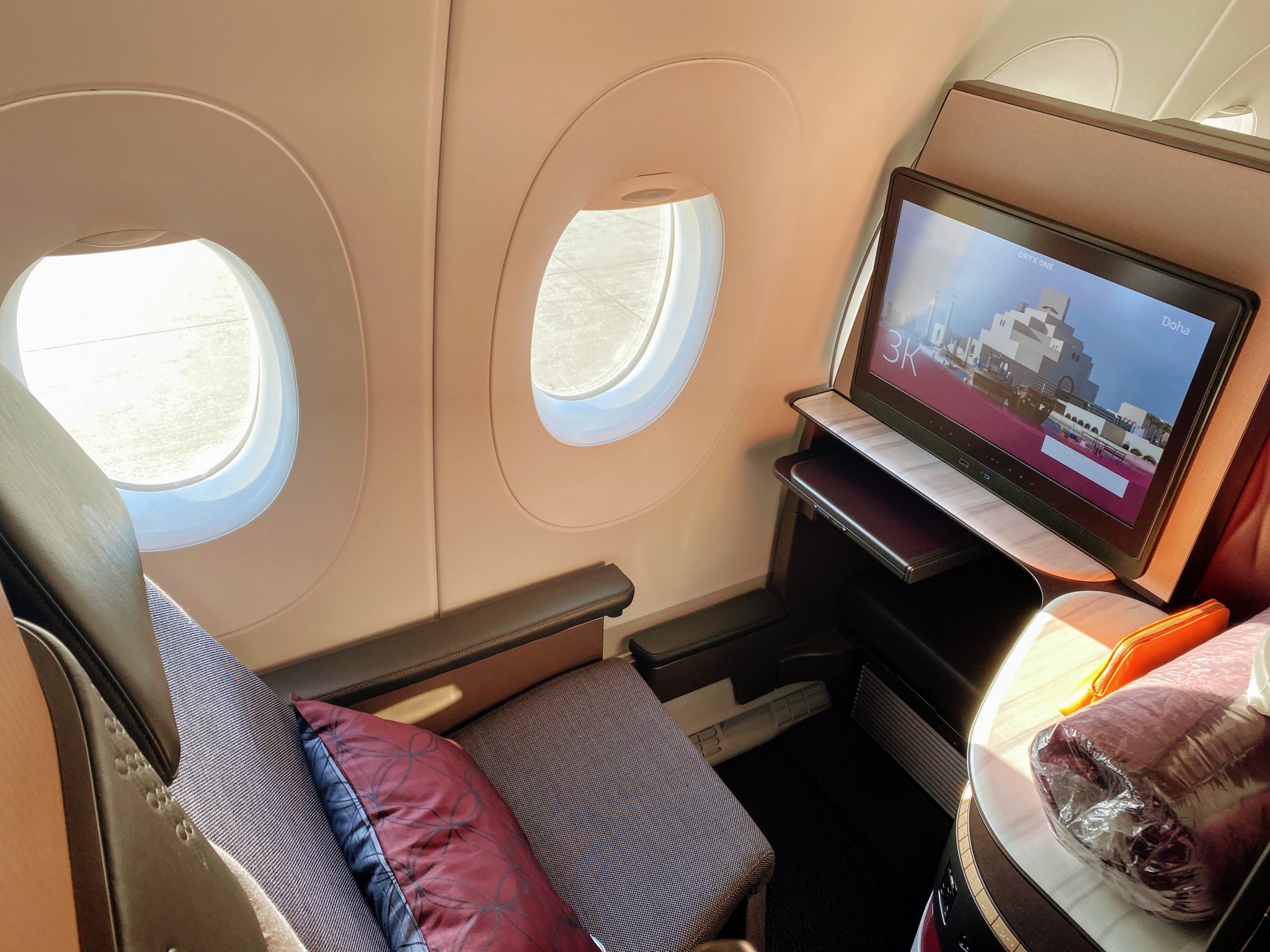 Qatar are offering 20% off business (and economy flights) for Privilege Club members from all of its European airports. The offer is available until 25 December for booking and you must be logged in as a Privilege Club Member to book and use the code EURPCFLASH. If the promo code is entered correctly before initiating a flight search, the special fare will be marked with a burgundy coupon in the flight selection page along with the wording 'Promo code has been successfully applied'.
It's free to join the Privilege Club and they are offering a bonus of 1,500 miles if you join now with code JOINEUR21.
You can travel until 30 October 2022.
Don't forget that Qatar's lowest booking category, Business Lite, does not include lounge access (to Qatar branded lounges but you can enter oneworld lounges) or seat booking unless you have status in oneworld.
You can find the offer page here.
Virgin Atlantic partner with easyJet for regional connections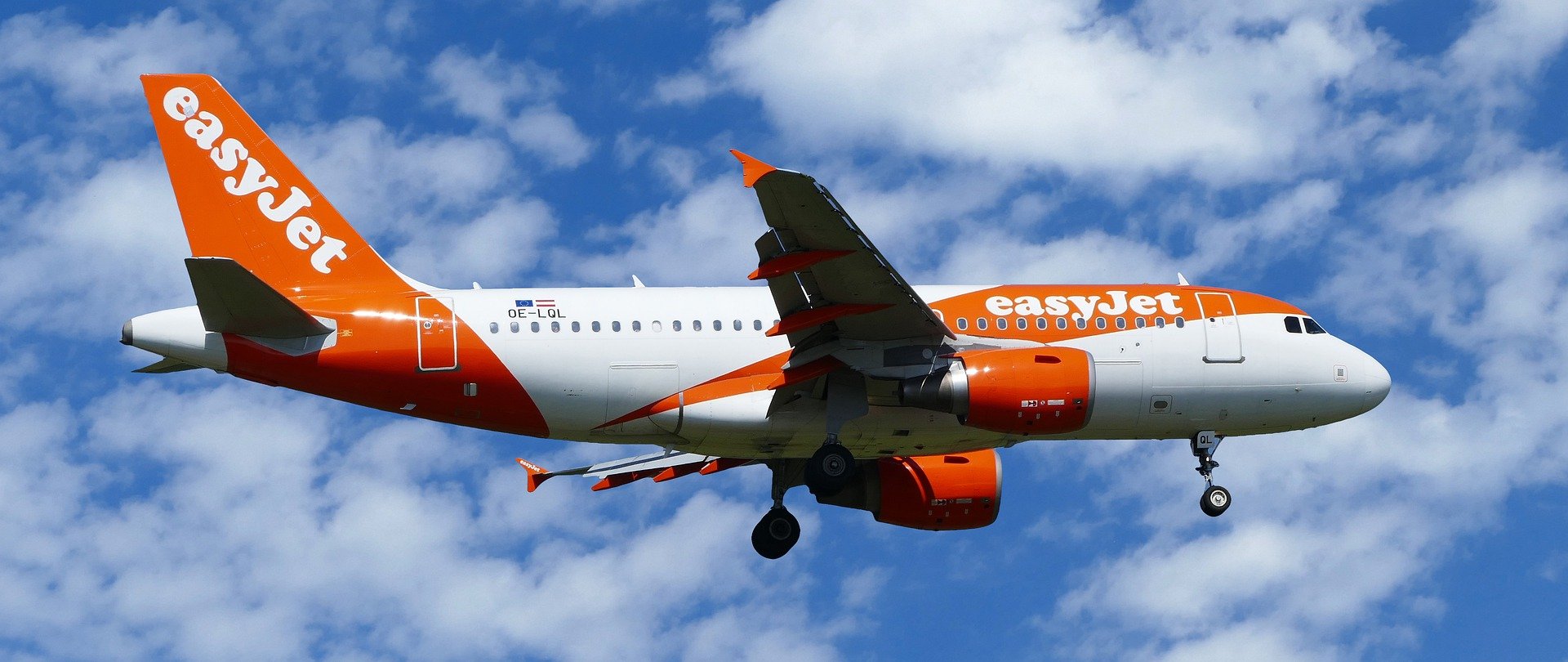 Virgin has postponed or cancelled some of its regional services due to Covid in the last 18 months, so it's great to see a way for those in the regions to easily access Virgin's services.
easyJet and Virgin Atlantic have announced that through 'Worldwide by easyJet' customers flying with easyJet can connect to Virgin Atlantic flights at Manchester, Edinburgh, and Belfast. The partnership will open up more connectivity to global destinations and provide customers across the US and Europe with even more choice to book a trip to look forward to.
Through the partnership, customers will now be able to connect easily between easyJet and Virgin Atlantic flights across both airline's networks in Europe and North America. Connecting destinations include, Jersey to New York and Belfast to Barbados, with some connections available on a daily basis from next summer, such as Belfast to Orlando, all via either Manchester, Edinburgh or Belfast.
You can book Worldwide by easyJet connections and forward flights on easyJet.com/worldwide.
Juha Jarvinen, Chief Commercial Officer at Virgin Atlantic, commented:

"We're delighted to be welcoming easyJet customers onboard Virgin Atlantic flights from Manchester, Edinburgh and Belfast. We know there is huge pent-up demand for people wanting to get away on holiday whether to the Caribbean for a relaxing sunny break or Stateside to explore their favourite cities. Thanks to this new partnership with Worldwide by easyJet, customers from across the UK and Europe can now seamlessly connect onto Virgin Atlantic destinations including New York, Barbados, and Orlando."
Here are some examples of some of the connecting flights offered:
Manchester connections include:
Belfast to Barbados (based on departing on 18th December returning on 3rd January)
easyJet departs Belfast 08:10 arrive Manchester 09:15
Virgin Atlantic departs Manchester 11:45 arrive Barbados 16:55
Virgin Atlantic departs Barbados 19:45 arrive Manchester 08:15+1
easyJet departs Manchester 12:10 arrive Belfast 13:10
Belfast to Orlando (based on departing on 29th July and returning on 11th August)
easyJet departs Belfast 08:15 arrives Manchester 09:15
Virgin Atlantic departs Manchester 11:20 arrives Orlando 16:15
Virgin Atlantic departs Orlando 16:10 arrives Manchester 05:20+1
easyJet departs Manchester 08:40 arrives Belfast 09:40
Geneva to New York Return (based on departing on 19th December and returning on 27th December)
easyJet departs Geneva 09:50 arrives Manchester 10:45
Virgin Atlantic departs Manchester 13:55 arrives New York JFK 17:00
Virgin Atlantic departs New York JFK 20:00 arrives Manchester 07:45+1
easyJet departs Manchester 10:55 arrives Prague 13:45
Jersey to New York Return (based on departing on 7th July and returning on 17th July)
easyJet departs Jersey 09:20 arrives Manchester 10:40
Virgin Atlantic departs Manchester 13:05 arrives New York JFK 16:10
Virgin Atlantic departs New York JFK 18:40 arrives Manchester 06:25+1
easyJet departs Manchester 11:15 arrives Jersey 12:35
Malaga to Orlando return (based on departing on 5th August and returning on 21st August)
easyJet departs Malaga 06:40 arrives Manchester 08:45
Virgin Atlantic departs Manchester 11:20 arrives Orlando 16:15
Virgin Atlantic departs Orlando 18:15 arrives Manchester 07:25+1
easyJet departs Manchester 09:25 arrives Malaga 13:30
Edinburgh/Belfast connections
Birmingham to Orlando (based on departing on 25th June and returning on 10th July)
easyJet departs Birmingham at 07:50 arrives Manchester 09:05
Virgin Atlantic departs Edinburgh 11:20 for Orlando 16:15
Virgin Atlantic departs Orlando 18:45 arrives Manchester 07:30+1
easyJet departs Belfast at 09:30 arrives Birmingham 10:35