Canada may allow fully vaccinated travellers by early September
According to Canadian Prime Minister Justin Trudeau, the country may allow fully vaccinated travellers into the country by early September.
In recent talks with other Canadian provincial leaders, Mr Trudeau said that if the current trend in the vaccination rate continues, combined with favourable public health conditions, the country could very well see significant easing of restrictions, including allowing international visitors.
The PM also shared that ongoing discussions with the United States were also aimed at re-opening the borders to fully vaccinated U.S. citizens and permanent residents by mid-August.
According to a statement:
"The Prime Minister noted that, if our current positive path of vaccination rate and public health conditions continue, Canada would be in a position to welcome fully vaccinated travellers from all countries by early September".
Around 78% of those ages 12 and up in Canada have received at least one dose of a COVID-19 vaccine, according to info released by health officials. Around 44% are already fully vaccinated. The main vaccines approved in Canada are the same as the UK which may make recognition easier. However, given the current rise in cases here, there's nothing to say the UK will be allowed to enter.
In other positive news, the country also shared that it will begin re-allowing large cruise ships to visit again in November, as long as they fully comply with public health requirements.
It is not clear if those foreign visitors that are not fully vaccinated would be barred or required to quarantine.
Emirates have re-opened their dedicated First Class Lounge at DXB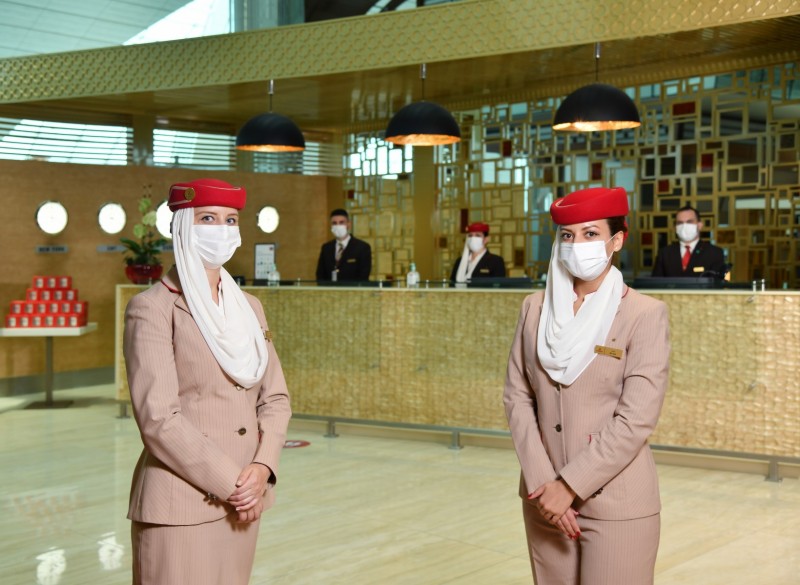 Emirates have re-opened their First Class Lounge at Dubai International's Concourse B, for the increased demand for premium product.
According to the airline, the growing volume of premium customers travelling through the airlines hub has necessitated a range of measures to manage the increase. Premium travel classes have risen during the pandemic, particularly among leisure travellers. THi is down to both higher service levels and more flexibility, combined with more personal space which is important to people at the moment.
The airline also noted that its Business Class Lounge in Concourse B remains open, and has been operating since July 2020 for First and Business Class travellers, as well as eligible Skywards members.
The newly re-opened Emirates First Class Lounge features refreshed and more spacious (aka socially distanced) seating across the rest, dining and social areas. Guests can also enjoy a selection of fine wines, spirits and cocktails, as well as an entirely new dining menu, with over 55 new individual dishes.
The lounge will also allow passengers to enjoy the full range of trademark services, including complimentary facial treatments, services at Shoeshine by Mr Cobbler, champagne vintages at the dedicated Moet and Chandon bar and more. It's good to see at one airline at least still offering spa services after both BA and Virgin cut theirs.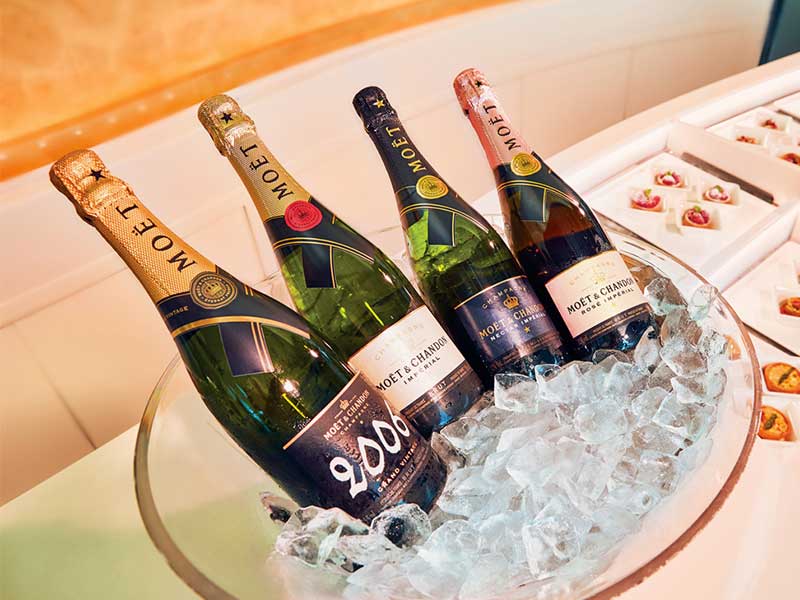 COVID-related trends aren't the only ones Emirates are taking into consideration; food-related trends, including customer requests and feedback, have also been used to create the new menu. Fresh offerings include vegan, gluten free and other healthier options, as well as traditional favourites: char-grilled wagyu burger, 72-hour braised beef short ribs and a traditional Emirati breakfast.
Now I'm hungry!
The lounge also caters to a range of time zones, allowing travellers to enjoy all-day breakfast and lunch options, 24/7.
The re-opening of Emirates' First Class Lounge in Concourse B is the latest in a phased programme of re-opening premium ground services across the globe, based on relevant health, safety, and customer demand information.
EU Set To Investigate IAG's Air Europa Takeover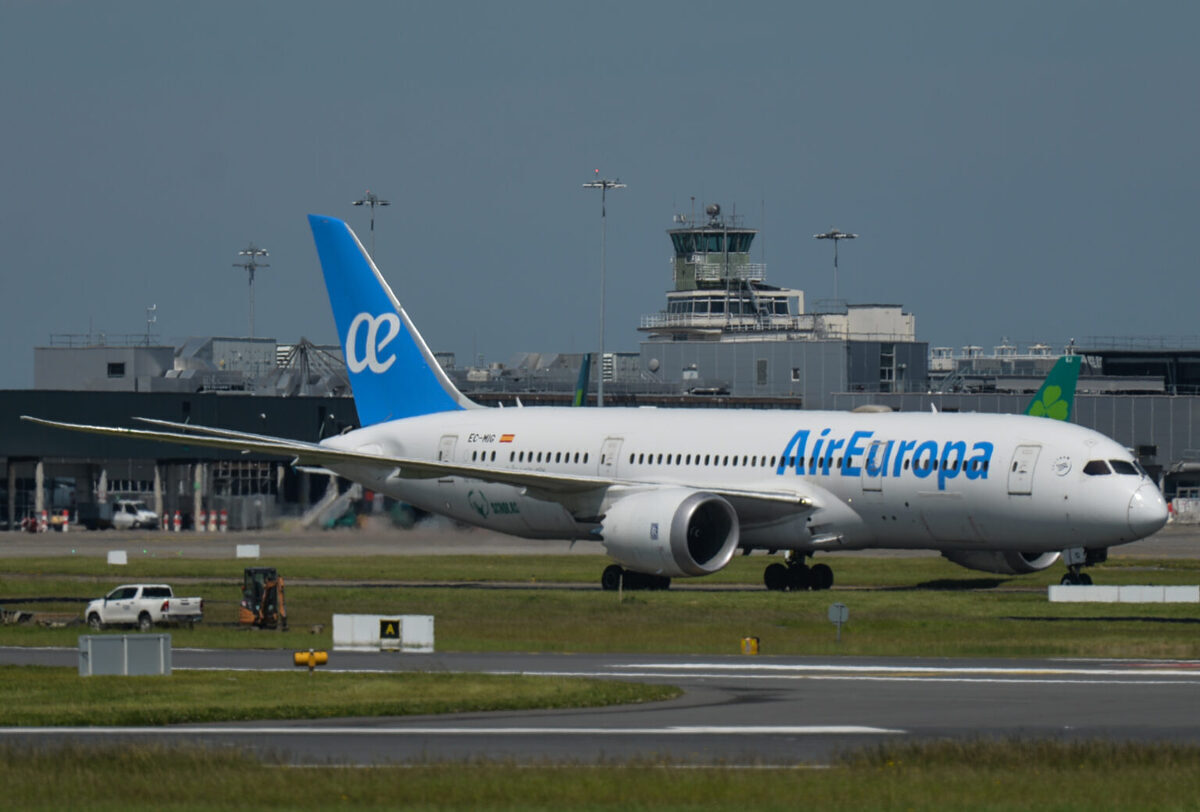 The European Commission is set to begin an 'in-depth' investigation of IAG's proposed takeover of Air Europa.
In a recent statement, the Commission said that it was 'concerned the deal may reduce competition in the markets for passenger air transport services on Spanish domestic routes as well as on international routes to and from Spain'.
Earlier this year, IAG's subsidiary, Iberia, had agreed to acquire the entire issued share capital of Air Europa in a US$595 million deal – half the price of what it was in 2019. They also agreed on payment to be deferred for six years.
Several months later, the European Commission has stated:
"The Commission is concerned that the proposed transaction could significantly reduce competition on 70 origin and destination city pairs within and to/from Spain, on which both airlines offer direct services. On some routes, IAG and Air Europa have been the only two airlines operating."
Prior to the pandemic, Air Europa serviced 62 destinations, primarily in Europe and across to South America. Parent company IAG are based in Spain, and holding company of Spanish national airline Iberia, as well as low-cost subsidiary Vueling. IAG are the third-largest airline group in Europe, coming in behind Ryanair and Lufthansa.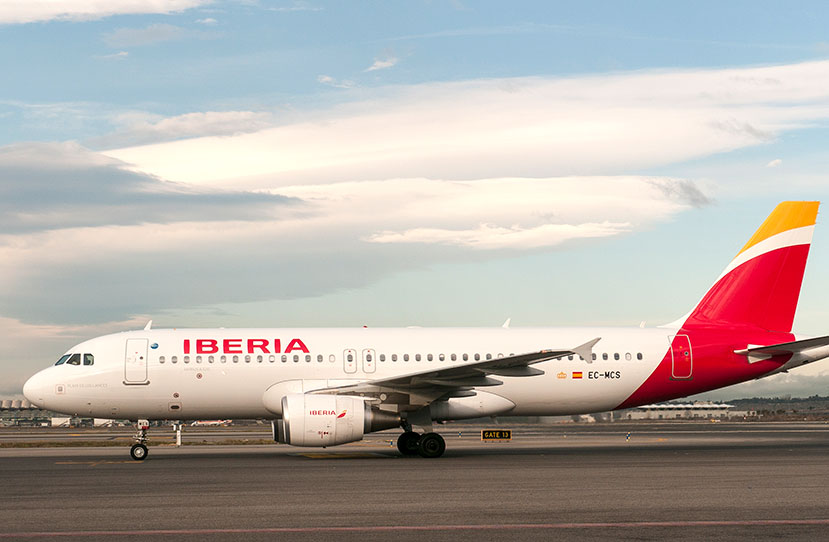 New deals that may offer a less competitive environment can be blocked by the Commission. Not only are they concerned about the city pairings, but also raised concerns about feeder traffic and the airlines that provide it.
"The Commission is also concerned about the effect of the proposed transaction on routes on which other airlines rely on Air Europa's domestic and short-haul network for their own operations at the Madrid airport and a number of other EU airports.

Without Air Europa's feeder traffic, some airlines may decide to terminate their services to international destinations also served by IAG, reducing choice for travellers."
The Commission is primarily concerned that competition from other airlines will not 'provide a sufficient check' on the new Spanish 'powerhouse' airline. The fear is that prices will be able to rise significantly and services will be reduced, if faced with a lack of competition.
The deal is set to be very carefully assessed by the European Commission over the coming months. The deal originally sparked the Commissions interest as early as May, and neither Air Europa nor IAG submitted any data to the Commission prior to the deal becoming official.
According to Iberia's chief executive, Javier Sánchez-Prieto, the deal is not designed to create a 'powerhouse' airline.
"This transaction makes perfect strategic sense to reinforce Madrid's hub competitiveness on a global stage. It will benefit consumers, and Air Europa's incorporation into the Iberia Group will improve the company's viability benefitting both Iberia and Air Europa employees" he said in a recent statement.
There is now a 90 day period for the Commission to make a final decision.