Today's article is by Sarah. We will feature a couple of guest posts this week as I look to expand the TLFL team to Australia and the USA. Sarah is currently based in Florida.
Canada Travel Ban Extended
Canada recently extended the travel ban to July 21st for Americans and July 31st for all other foreign nationals. However, despite the travel ban over 7,500 people have tried to cross the US-Canada border since the historic March 20th ban began.
This announcement came as a surprise since the European Union Council added Canada as a "safe country" whose citizens would be allowed to enter certain countries in the E.U.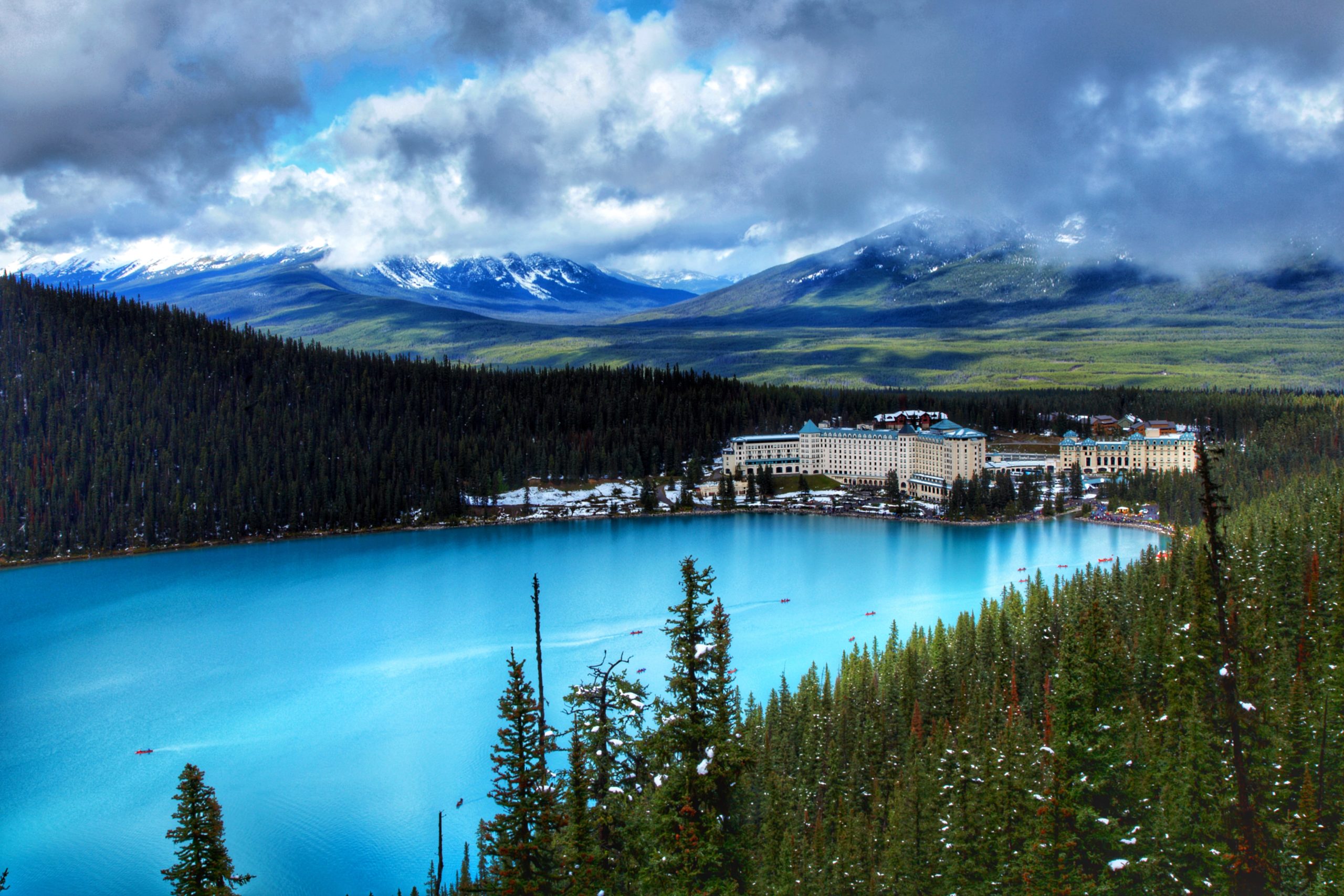 While immediate family members of Canadian permanent residents and citizens can enter the country, they must quarantine for 14 days. Also, some Americans have bypassed the travel ban through the "Alaska loop-hole", which allows Americans driving to Alaska access into Canada en-route to the state. Some U.S. state plates have been seen at scenic spots in British Colombia far off route.
The penalties for not following quarantine restrictions if allowed into the country for essential travel or visiting immediate family include:
6 months of jail time
A fine of up to $750,000
Banned from entering Canada for 1 year
Creative Socially Distant Restaurants
For those looking to travel closer to the UK and Europe, hotels and restaurants have been adapting to social distant guidelines in the face of coronavirus.
Cornwall's St. Moritz hotel has not only creatively designed the UK's first socially distant dining concept, but they have transformed it into a summer paradise with their 16 converted beach huts.
A summer pop-up designed for beach lovers, you can dine in a beach hut converted into your party's personal private dining room. St. Moritz has personally dubbed the experience as the "Anti-Social Club", and uses staggered dining times to ensure guests don't come into contact with one another.
Also, the spaces can be cleaned and reset to maintain the utmost caution for the health of its' guests. Waiters will serve guests through hatchets and minimize direct contact with guests.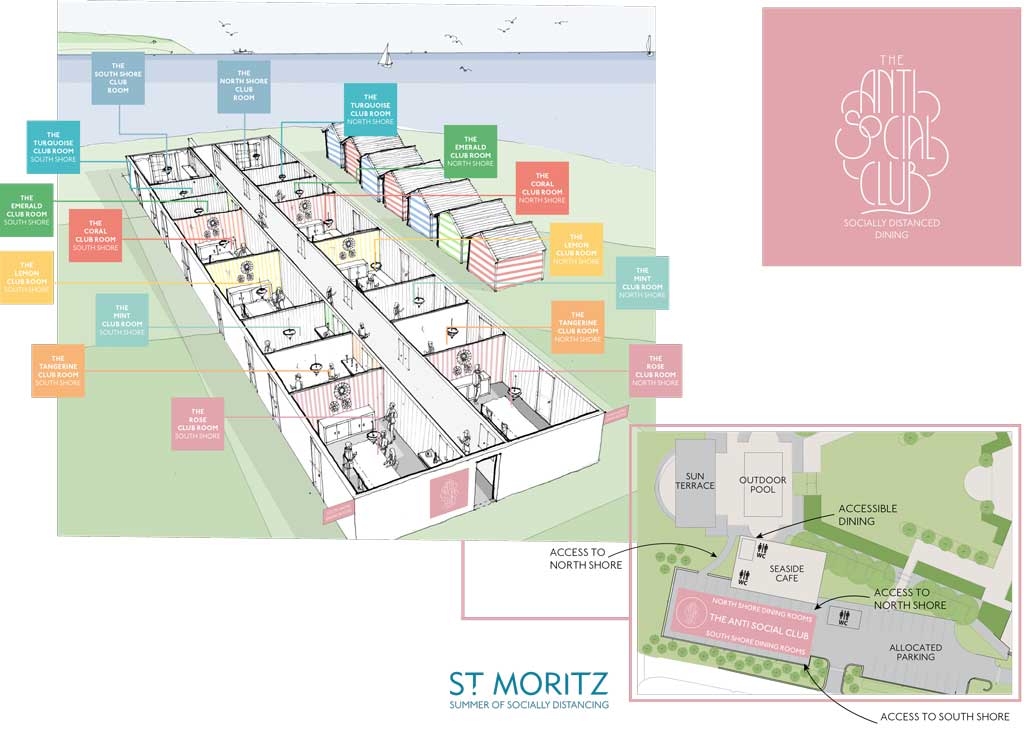 Similarly, to Mediamatic ETEN greenhouse dining concept that launched at the end of May 2020, the private dining gives the guests the experience of dining-out with less anxiety since they dine in a private enclosed space.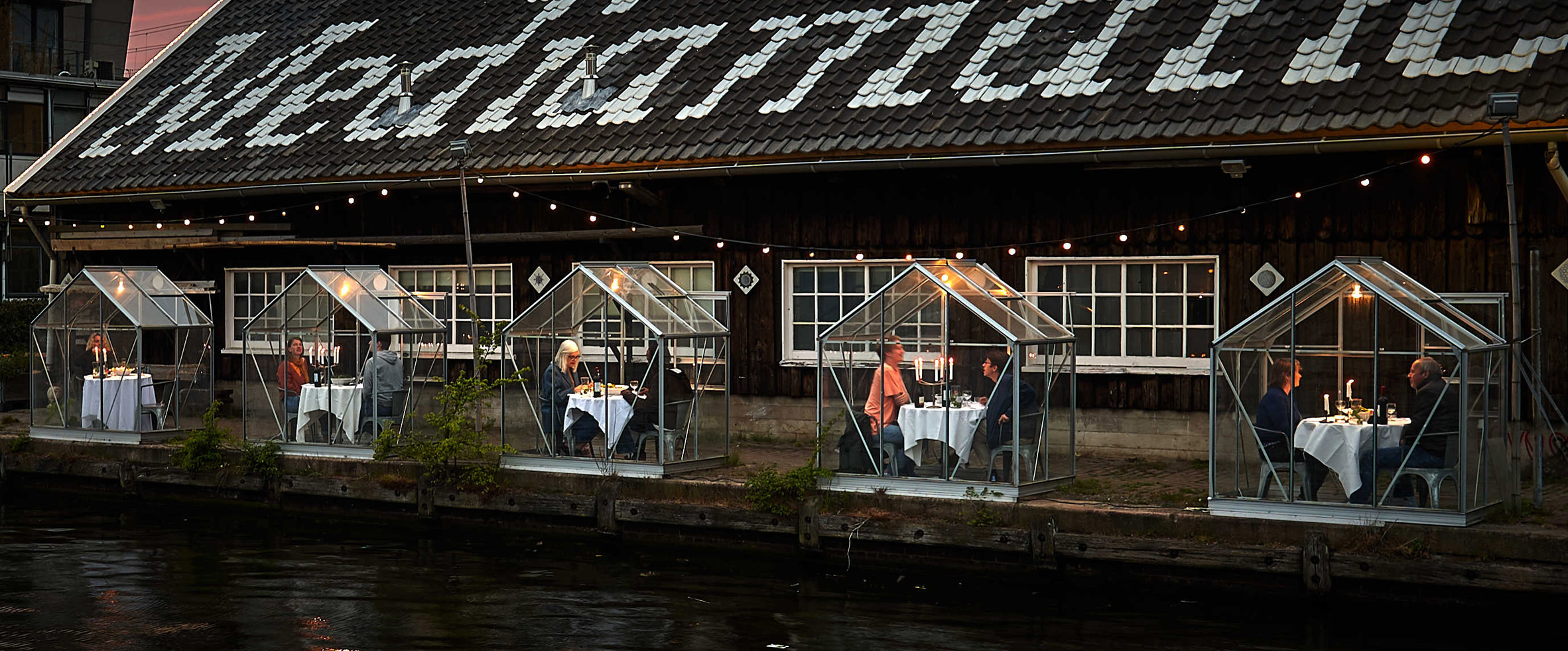 Mediamatic ETEN is a vegan restaurant that offers a four-course meal to guests in greenhouses. The environment of eating in a greenhouse only adds to the atmosphere of the vegan plates served to guests.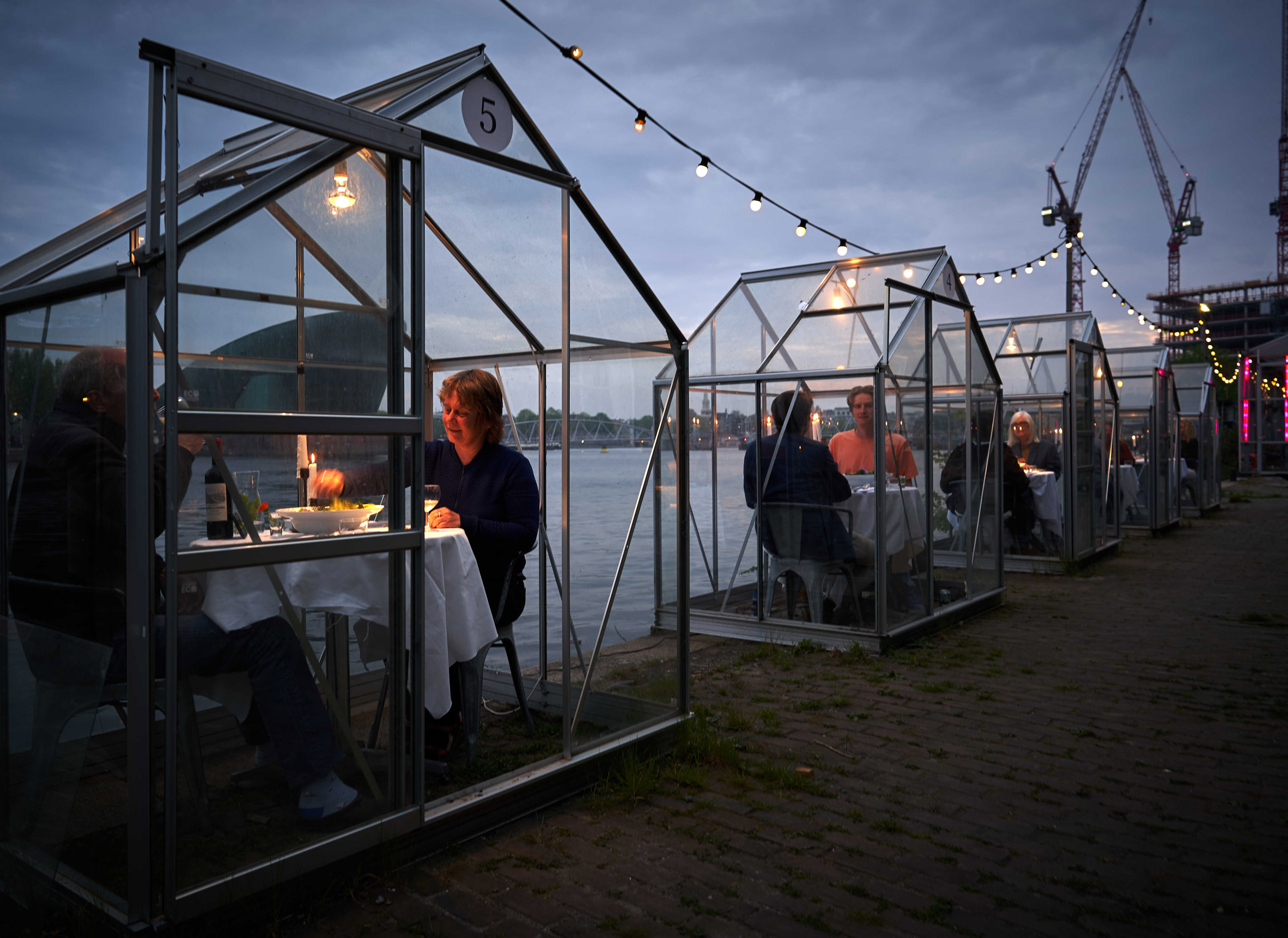 The mini-greenhouses offer dining for up to 3 guests. However, a third guest will cost an additional 40 euros, but if you dine alone you will get a 40 euro discount! These concepts aim to minimize contact between guests and waiters.
Be sure to make reservations far in advance, since these spots are proving to be extremely popular!
Azores Re-opening
On July 1st the Azores reopened for international travel and was deemed COVID free upon reopening for tourism. The Azores were named as one of the safest places to visit in light of the pandemic by the European Best Destination Organisation.
If traveling to the Azores you must either submit proof of a negative Covid-19 test taken within 72 hours or be tested at the airport on arrival. If staying longer than 6 days you will be required to take undergo another COVID screening. The cost of COVID tests in the Azores will be supported by the regional government of the Azores.
Air connections to the Azores can be found between Porto and Ponta Delgada, as well as international airports in Boston, Toronto, Frankfurt, and Cape Verde.
The Azores are on the FCO exemption list but you still face a 14 day quarantine on the way home which yet again shows what a mess the government guidelines are. From a country that is COVID free, you still have to quarantine! Hopefully, they will remedy this shortly.
While travel has changed, tourism and travel are adapting in the face of COVID to provide unique experiences in a safe way. From private dining in Beach Huts to highly detailed reopening plans to stop the spread of COVID 19 there are still many ways to enjoy your summer holidays.