CDC officially eases travel recommendations for over 110 countries & territories
Meeting ahead of the G7 summit, UK PM Boris Johnson and the US President, Joe Biden (on his first UK visit since becoming president) have had several significant discussions, covering topics such as foreign policy issues, trade agreements and – perhaps most pressing (for us, anyway) – reopening travel safely between the two countries.
A managed plan to reopen travel between the two nations will likely form a blueprint for the rest of the world to begin safely re-starting tourism.
"The agreements President Biden and I will make today, rooted as they are in our shared values and outlook, will form the foundation of a sustainable global recovery," said Boris Johnson in a statement.
The official statement from the U.K. government said
"Noting the importance of not just the commercial but the human links between the UK and US, they also agreed to work to reopen travel and to continue to share information that will help defeat the spread of the coronavirus in our countries and internationally".
Grant Shapps also announced that he would work with a task force to re-open travel as soon as possible with the US. Given that they said they wanted to restart international travel as soon as possible many months ago, I'm taking that with a pinch of salt.
Coinciding with the significant G7 discussions, the CDC (United States Center for Disease Control and Prevention ) has just announced that it is easing travel recommendations for over 100 countries and territories.
According to reports, the CDC have updated a range of international 'travel ratings'; lowering 61 nations from Level 4 (the highest level) to Level 3, which recommends that fully vaccinated tourists be allowed to visit, with some remaining cautionary restrictions in place.
Some countries who now find themselves at Level 3 include France, South Africa, Spain, Switzerland, Turkey, Italy, Canada and Japan (who was recently added ahead of the upcoming Olympic Games).
Another 50 countries and territories were granted a Level 2 or even Level 1 rating, including Singapore, Israel, Iceland and Belize.
The U.S. State Department followed suit and eased its own ratings on 85 countries and territories; however, it noted that not all recommendations were revised in line with the CDC due to some countries having 'poor flight availability, restrictions on U.S. citizen entry and impediments to obtaining COVID test results within three calendar days'.
The U.S State Department has also included Japan on its revised travel rating list, which will pave the way for vaccinated athletes to partake in the Tokyo Olympics. The games are set to begin on July 23, and the current ruling has banned all foreign spectators from watching any of the games live. A ruling on domestic spectators is yet to be determined.
Earlier this week, Canadian Prime Minister Justin Trudeau and other health officials were also reportedly preparing to ease border restrictions (for fully vaccinated travellers), including those from America.
While the U.S seems keen to re-open, and is taking positive steps to do so, the UK seems to be less amenable to 'throwing the trans-Atlantic doors open'. The CDC changes hopefully reflect a softening in attitude towards travel in the US. However, with cases rising in the U.K. which even drew specific mention from Joe Biden, it's concerning that we have remained at level 3 rather than being upgraded. Given the current situation with cases, I can't say I blame them.
It's also interesting that South Africa is at the same level as many European countries and the U.K. given all the concerns about variants there earlier.
Heathrow will reopen Terminal 4 this month for arrivals from 'red zone' countries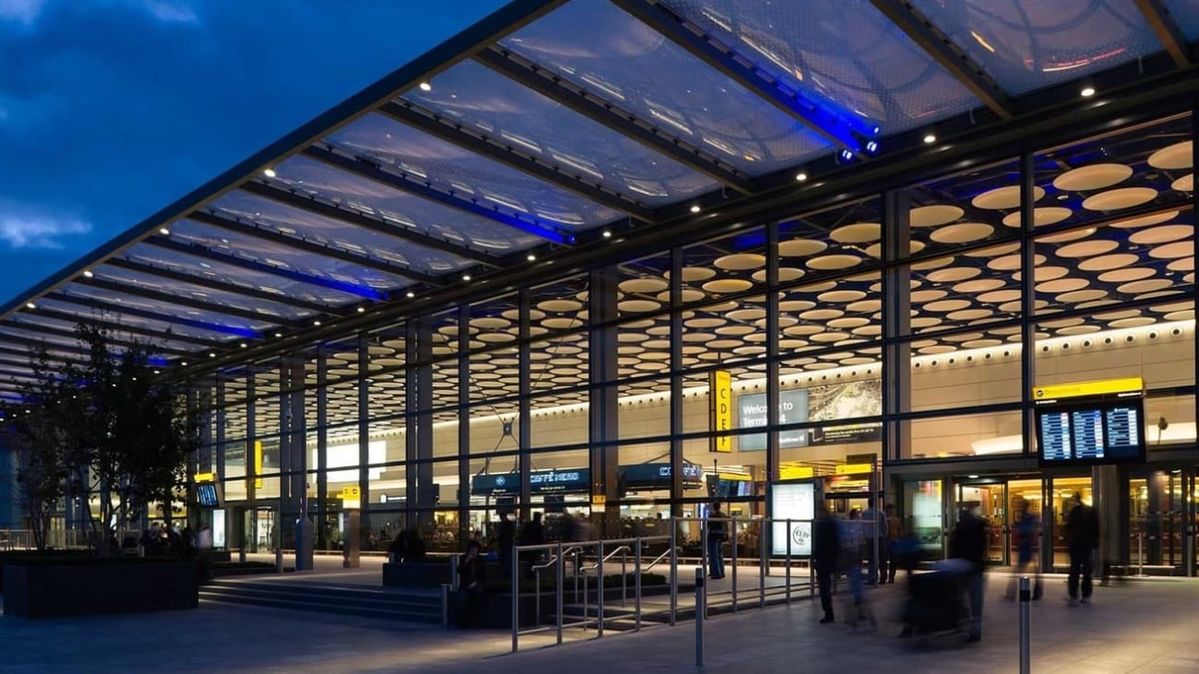 Heathrow have announced plans to reopen Terminal 4 from this month, purely dedicated to receiving and processing passengers arriving from 'red zone' countries, where there is still a high level of COVID-19 infection.
The announcement follows a trial of receiving 'red zone' passengers in Terminal 3. As T4 opens up, T3 will return to receiving and processing more 'conventional' arrivals and departures.
It is expected that, due to the recent discussions between the UK and the US regarding trans-Atlantic travel, that Virgin Atlantic and Delta Air Lines will begin utilising T3.
Both airlines heavily service the trans-Atlantic route, and anticipate a re-boot of trans-Atlantic travel as a joint 'task force' is appointed to explore options for safely resuming travel between the UK and USA.
Although it is likely that T3 will resume most of it's pre-COVID capacities, it is understood that Virgin's Heathrow Clubhouse and Upper Class Wing will temporarily remain closed even once the airline is back at T3.
According to Heathrow Airport CEO John Holland-Kaye, trials had so far been successful.
'The T3 trial has worked well over the last week, with the four countries being involved in that pilot, and we hope that that will work well as we scale up and then move over to Terminal 4 later this month'.
He also added that T4 was 'being prepared to act as a red arrivals facility that can be dedicated just for those passengers'.
Terminal 4 has been closed since the 8th May, 2020, as most airlines shifted their operations across to Terminal 2. T3 followed suit in April.
According to a statement from the airport, adjustments will need to continue being made to respond to the virus.
"Red list routes will likely be a feature of UK travel for the foreseeable future as countries vaccinate their populations at different rates. We're adapting Heathrow to this longer-term reality."

From now on, anyone coming in from a red list country will be able to come in on a direct flight and that will take them straight to the red arrivals facility, where they can be looked after in a much more efficient way by Border Force and taken onto hotel quarantine.

And, of course, that means that we can have much better segregation between red, amber, and green passengers."
HT: Australia's Executive Traveller
British Airways forced to return staff to furlough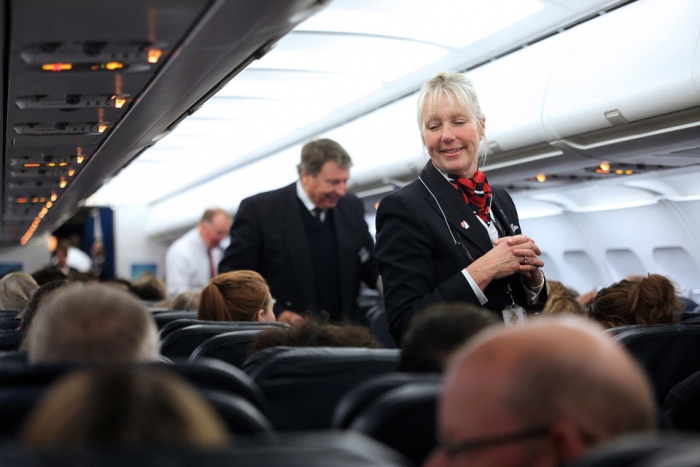 As the reopening of international travel is yet again delayed, British Airways have announced they will be returning thousands of staff back to the government furlough scheme.
The UK flag-carrier had started bringing workers back in preparation for the easing of restrictions for international travel and holidays, set to kick off on May 17th.
Unfortunately, as the system has not worked entirely as planned – most notably, with the removal of Portugal from the 'green list', international travel has yet again been largely deferred.
Currently, only a very small number of 'green list' countries remain, including St Helena and Gibraltar. Anyone visiting these countries are not required to undergo mandatory quarantine upon their return. The official advice for 'amber' countries remains as 'do not visit for leisure', urging travellers to only undergo necessary travel to such destinations.
Sadly, just as many BA staff were beginning to see a light at the end of the proverbial tunnel, it seems they may just have to wait that little bit longer. A large number of staff are already on the furlough scheme, though many more will be forced to re-join, or even adapt 'flexible' working schedules, working part time in the hope of travel resuming soon.
As well as cutting back on staff, all non essential expenditure and projects have been cut.
Unless the U.K. government restarts travel properly or gives more assistance to the travel industry, it won't be long before we start to see an avalanche of redundancies and businesses closing down in this sector. This is particularly true if the crucial summer season is lost.
A statement from the airline urged the government to act quickly to re-open international travel.
"Like many companies we are using the furlough scheme to protect jobs during this unprecedented crisis.

However, it is vital the government follows its risk-based framework to re-open international travel as soon as possible, putting more low-risk countries, like the US, on its green list at the next available opportunity."
British Airways joined a number of aviation, tourism and travel companies in calling for the reopening of transatlantic travel earlier this week. High hopes have been placed on the G7 Summit and talks between UK and USA governments to get the ball rolling.