Qatar to get rid of A330s
One of the issues still with Qatar is the array of different business class seats you can expect. From the old B777s with their 2-2-2 layout to the modern QSuites with doors, there is still a huge variance of product. This is gradually being addressed as they retrofit the majority of the fleet with QSuites. Qatar have got rid of their last A340 and have now announced that my least favourite aircraft in the fleet, the A330, is to be phased out within 3 years.
Qatar CEO Akbar Al Baker told the Gulf Times that Qatar Airways will replace all its A330s with A350s and Boeing 787 Dreamliners in the next three years. This year they are expecting to add another 20 new aircraft to the fleet with the majority being Airbus.
From 2024, the fleet will consist solely of B777, B787, A350 and A321s.
Qatar to Australia from £1747
Qatar have a great business class product and have just started a brief promotion on fares to Perth from Gothenburg in Sweden. Gothenburg can be reached direct from Heathrow with British Airways. Qatar use a modern B787 from Gothenburg whioch you can read my review of here.  To Perth they use an A380 (review here)  but Qatar Airways will swap out its Airbus A380 from the Perth-Doha route for a Boeing 777-300ER with Q Suites between September and December 2019.
If you have never considered Perth, there are actually lots of places to visit outside of Perth such as the Margaret River with its vineyards and beautiful beaches or travel up the coast to remote Exmouth with its national park and Ningaloo Reef. The reef is perfect for snorkelling or diving and some sites are accessible from the beach.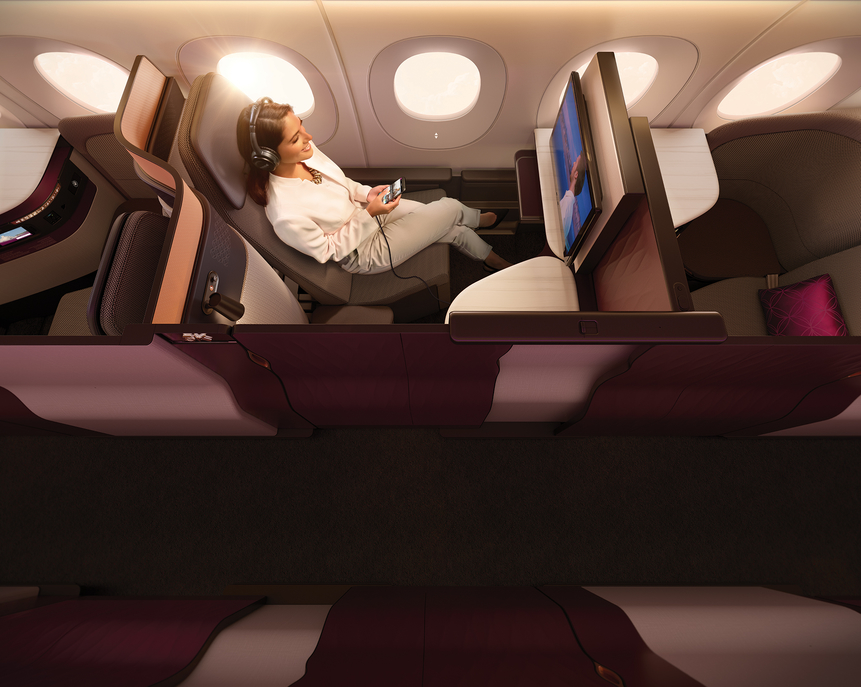 Book by: 22 May 2019
Travel: Commencing on/after 20 May 19 and on/before 31 Mar 20.

Outbound – Permitted Sun through Thu.
inbound – permitted Mon through Fri on the first international sector.

Blackout dates:

Outbound – travel is not permitted 23 Jun 19 through 14 Aug 19 or 13 Dec 19 through 5 Jan 20 for departure from fare origin.
inbound -travel is not permitted 1 Jan 20 through 12jan 20 for departure of first international sector

Minimum stay: 3 nights
Maximum stay: 2 months
Transfers: unlimited
Stopovers: 1 free in Doha in either direction of up to 96 hours
Refundable: For a high fee
Changeable: For a fee
You can book direct with Qatar Airways here or find the cheapest online travel agent price (I couldn't find anything cheaper than Qatar on the dates I looked at) with Skyscanner.
American Express fees rocket up – what is the alternative?
You may have read on HfP yesterday about the big rise in fees for the Amex Platinum for all new application from 11 June and renewals from 1 August. The fee will rise by an eye-watering £125 to £575! Other than the one free supplementary card holder, others will be charged at £285! I won't go into too much of the detail here but there are at least some new benefits such as $200 off each One Fine stay booking and £10 per month of Addison Lee credit plus a metal card. However, if like me you are unlikely to use either of them, is it worth considering something else?
The current main benefits of the Amex Platinum include:
Fine hotels and resorts – extras including breakfast and hotel credit
Annual travel insurance for you and your family although if you have existing medical conditions it probably won't cover you
Car hire top-up insurance
Status – Hilton Honors Gold, Marriott Bonvoy Gold, Radisson Rewards Gold, Shangri-La Golden Circle Jade, Melia Rewards Gold
Eurostar lounge access
A Priority Pass card which allows one guest per visit too.
There are also a lot of regular money off offers which does make a big difference and is worth taking into account. I would estimate that I save around £400-500 a year with the offers.
So what are the alternatives?
Use our partners at Propeller Travel to book Virtuoso hotels which generally cover the same hotels as Amex FHR and offer similar benefits (read more here)
Buy excess car hire insurance at insurance 4 car hire from £59.99 for a year's worldwide coverage
Buy an annual travel policy from around £50 for a single traveller for a years coverage
Use one of the Groupon Priority pass offers to get 10 visits for £147 including the £6 Groupon charge
Take out an American Express Preferred Rewards Gold (free for the first year, then £140) which offers the same rate of membership reward points earnings for most things and more for foreign currency transactions and airline transactions which earn 2 points per £1. Travel bookings made via the American Express Travel website, and paid for online, earn 3 points per £1. This also offers 2 lounge passes per year.
Take out a Founderscard for around $295 (£225). This would give you Hilton Honors Gold and Caesars Diamond status.
Even if you did all these it would cost £481 but obviously, you wouldn't get the other hotel status that is included with Amex. If you already have status in another chain I would skip the Founderscard and do a status match to Hilton instead.
Will you be getting rid of the Amex Platinum when your fees go up? Let us know in the comments below or on social media?