British Airways Dubai changes
BA have a number of changes for Dubai this winter. BA have been using Air Belgium aircraft to Abu Dhabi (which Roving Reporter got caught with) and Cairo. They will now be using an Air Belgium A340-300 on one of BA's three flights from Heathrow to Dubai from 1 November to 15 December 2018. These will be on flights BA104/105. They will be operated by Air Belgium pilots and cabin crew.
Air Belgium business class is actually not bad with the business class seats laid out in alternate 1-2-1 and 2-2-1 layout with some of the sought after 'throne' seats (above) that give you plenty of personal space. The seats have:
flatbed – length 2m (79")
seat width of 53cm (21,5")
large entertainment screen of 26cm x 15,5cm (10,2" x 6,1")
power points
quality bedding
provision for PC power, multi-port, iPod socket
If you don't want to fly on Air Belgium you have the option of rebooking on to BA's other two flights to Dubai (BA107/B106, BA109/BA108) if there is availability on or close to your travel dates. Unfortunately, full refunds are not available to any passenger unless allowed by the original fare rules. However, there is no First or Premium Economy so if you are booked in these classes you will be downgraded and receive the difference back or you can change to another flight.
The official BA announcement is here.
British Airways aircraft type changes due to Dubai runway closure
Dubai International Airport (DXB) next year are doing a runway maintenance project which will limit movements in and out. Dubai International Airport will close its southern runway for 45 days from 16 April 2019 to carry out an upgrade. BA have announced a change to their schedule as a result with the overall service reduced from 21 to 12 weekly, with an Airbus A380 operating as BA107/106, from 16 Apr 19 to 4 May 19. Emirates plan to reduce their services by around a third during the same period.
Garuda and Emirates Australia business class offers
Whilst Emirates is a great airline they are rarely cheap, especially to Australia. Their latest offer is not really that cheap to Australia except for Perth which is an excellent price for them. I am guessing this is in part to compete against the direct flight from Qantas. The prices are as follows but the offer ends today 9 October:
Perth £2649
Sydney £3289
Melbourne £3289
Auckland £3489
The fares are companion fares so two people must travel together. As usual, there is a drawback as the fares are only available for travel for departures in November 2018.
The fare is available with Trailfinders and you can find the details here.
Garuda to Australia from £1814
Garuda, unfortunately, will be stopping flying direct from London which is a shame as they tend to have some great fares plus they are a 5* airline. However, if you don't mind two stops on the way to Australia then the fares are excellent from the UK. The route is via Amsterdam and Jakarta.
Garuda are now rated 5* by SKYTRAX and have won World's best cabin crew for the past 3 years. Business class has staggered seats in a 1-2-1 configuration with direct aisle access. There is also:
43″ pitch & 21.2″ width seat that reclines into a flat bed
Hypoallergenic pillow in cotton cover and a duvet
L'occitane amenity kit
Food prepared by a qualified chef from 5 star establishments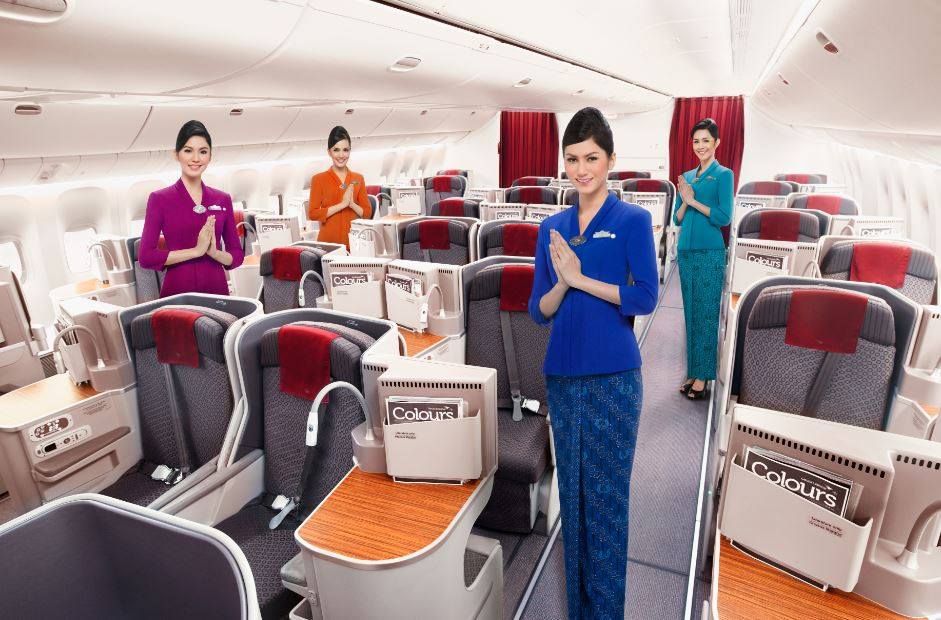 Fares start from:
Perth – £1814
Syndey £2065
Rules:
Travel period: 16 Aug – 8 Dec or 25-31 Dec or 1 Jan – 12 Jul
Minimum stay requirements: 3 days from departure date
Maximum stay requirements: travel from last stopover must commence no later than 1 month after departure from fare origin.
The drawback apart from two stops is the connection times, BUT it does allow unlimited stopover so you could just stop in Jakarta for a night or two to break up the journey.
Fares are cheapest booked direct on Garuda here.
9,000 for weekend Avis car rental
If you have been collecting Avios for a while you may remember the crazy deal that Iberia did about a year ago when they offered 18,000 Avios for a weekend car rental. Many people (including Roving Reporter) got the car and left it sitting in their drive for a weekend just to get the Avios. The new offer is not quite as good as it offers 9,000 and you have to rent for a minimum of three days but it is a good deal if you can find a low price rental. Prices seem to start around €80 depending on the location. To buy 10,000 Avios currently would cost £175 but you could get it for less when there is a bonus promotion.
To take advantage you have to credit the Avios to an Iberia Plus account. You can then transfer them into your BA account later. The promotion is open to Iberia Plus members resident worldwide.
The rules are:
Rentals must be booked and taken between 4 October and 15 December 2018.
Rental must include a weekend and rental length must be minimum 3 days and minimum car group C or above. The bookings must include a Saturday night to Sunday.
Valid for rental locations in the following European countries: Spain mainland, Balearics and Canaries, Belgium, Switzerland, Germany, France, Italy, Portugal, the Netherlands and United Kingdom.
Rentals must include the Iberia Plus membership number of the first named driver. The Iberia Plus membership number must be given at time of reservation and the card shown at time of rental.
Qualifying rentals will receive a minimum award of 9,000 Avios for each rental if you book and rent between 04 October and 15 December 2018. Maximum award would be 10,000 Avios per rental.
Rentals must be booked on iberia.com, rentacar-iberia.com, avis.es or with the Avis Call Centre. The offer page is here. (thanks to Will)
HT: YHBU