Dubai beach spa hotel offer – ends today
Voyage Prive is a very similar company to Secret Escapes. VP concentrates on luxury hotels and holidays as well. They offer discounted rates in sales that generally last for a week or less. As usual, it is always worth checking the rates for the hotels elsewhere as sometimes they are not always the cheapest when you take into account discounts such as using TopCashback. To use Voyage Prive you will need to join here to access their offers.
Their current offer is worth checking out if you are considering Dubai for a holiday. The offer is for The Retreat Palm Dubai MGallery by Sofitel 4*, Dubai's first wellness resort. The Palm is Dubai's artificial island that is shaped like a Palm Tree. Although I haven't stayed at the Sofitel, I have stayed at the Fairmont on the Palm. There are disadvantages and advantages to the location. It is not as handy as being in the Jumeirah beach location as it takes slightly longer to get to some of the malls and attractions, but it is nice and quiet with views back to the city.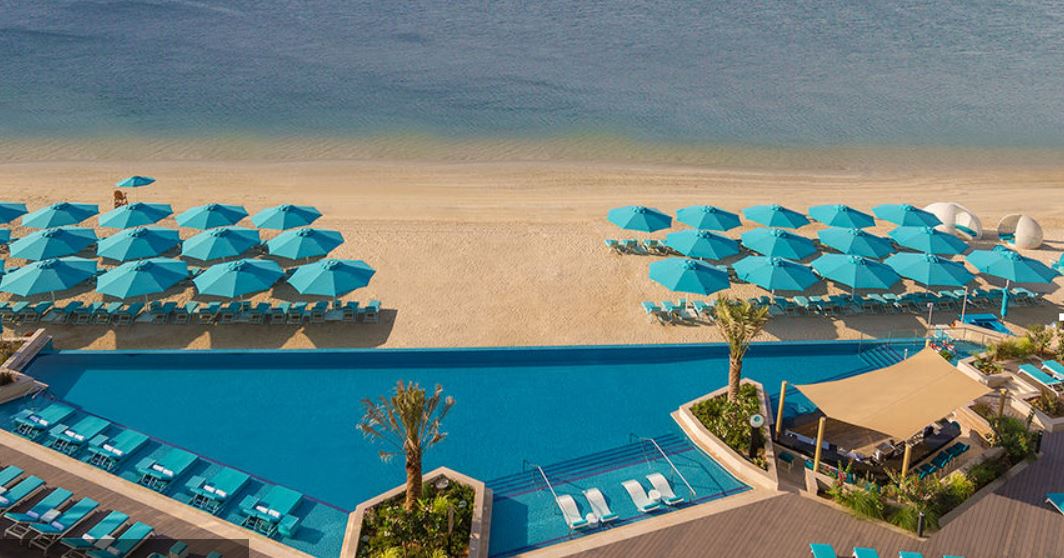 The offer starts at £263 per person based on sharing a room for 4 nights half board with an upgrade to a Classic Room Palm View. There are options to upgrade to full board, all inclusive or add economy or business class flights (ridiculously expensive with this offer) with Emirates. You can also stay for up to 7 nights. The offer expires today but can be booked for stays up until June 2018.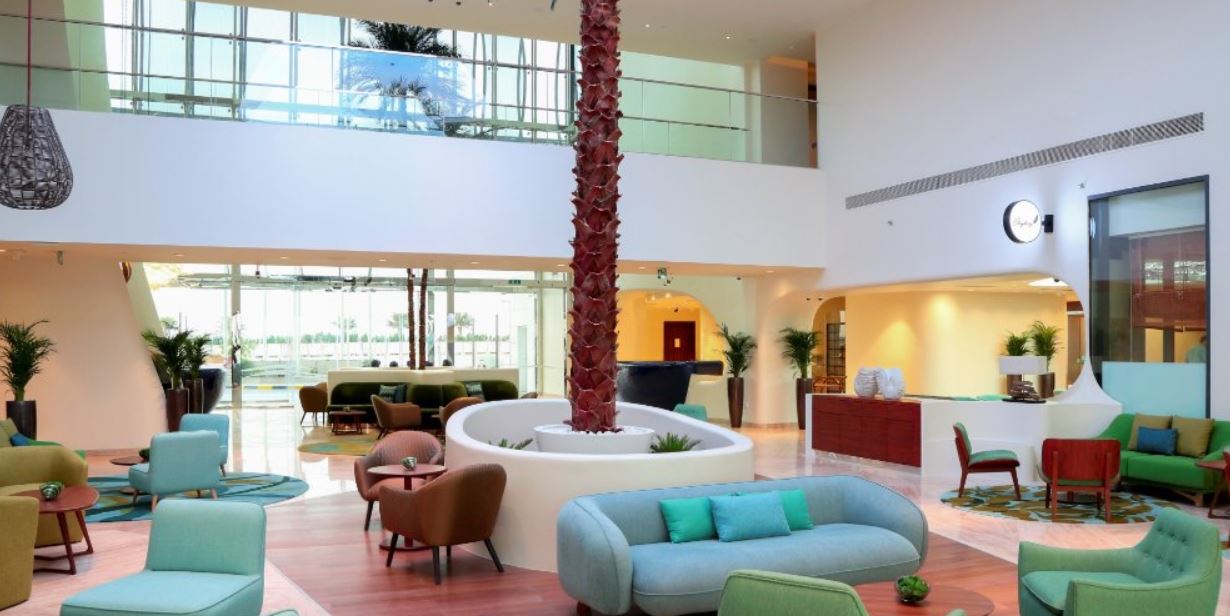 The newly opened hotel is highly rated on TripAdvisor with 4.5/5 and features:
4 Dining Outlets
Rayya Wellness Facilities
Beach Access
Club Lounge
Glenville Nutrition Clinic
Water Sports
To see if it was a good offer I had a look at one of the cheaper periods, the beginning of May. Voyage Prive want £312 for 4 nights per person half board plus city tax of £16 total per person which you pay at the hotel. The cheapest I could find the same room category was £314pp including 10% off for being a Club Accor member. You can currently get 15% cashback on MGallery Hotels via TopCashback which would bring this down to £266pp. However, by the time you add in another £138 of taxes payable on top of the Accor booking, the Voyage Prive offer is a clear winner at £328 versus £404 and it also includes half board.
You can find more details of the offer and join Voyage Prive here.
B787 Dreamliner's engine woes
You may have read about Virgin's B787 issues but the problem with the B787 engines is affecting many airlines with B787s including BA who allegedly have 4 B787s out of service. The issue is with the Rolls Royce Trent 1000 engines which were installed from 2011 on the first generation of Dreamliners.  ANA initially spotted corrosion and cracking issues which prompted Rolls-Royce to replace turbine blades on the entire fleet of Boeing 787 Dreamliners which will take up to 3 years.
BA recently cancelled a flight for the exact same issue and Virgin have had such trouble that they have had to lease different aircraft to cover the B787 shortfall. Virgin will be leasing 4 A330-200s until May 2018 which will operate from Manchester. This will allow their own aircraft to be released to cover the shortfall at Heathrow due to the lack of B787s. Thai also had an issue over the summer which forced it to ground 4 of its 6 B787s.
So if you are on a B787 and are affected what are your rights? If you are put on a replacement aircraft like Virgin are doing, unfortunately, there is very little recourse legally even if the business class product is not the same standard. You can, of course, try complaining to Virgin who may allow you to swap flights if you spot it beforehand. It is worth periodically checking your booking to check whether the aircraft type or your seat has changed. If the B787 issue results in a cancellation you would be covered by EU261 if it is within 2 weeks of the flight, although you may find the the airline tries to pull the exceptional circumstances card. Personally, I would pursue such a claim as usually mechanical issues are covered. A good source of information is the CAA EU261 page.
American Express Hilton transfer bonus

Amex are offering a 50% bonus when you transfer your membership reward (MR) points to Hilton Honors. However, the offer is targetted so unless you have the email you won't get the bonus. The offer means that you will get three Hilton Honors Points for each Membership Rewards point, when you transfer 200 or more points by 31 January 2018. So is it worth doing? My rule of thumb is – don't transfer your Amex MR points unless a) you will definitely use them in that loyalty scheme b) you can use them fairly quickly. As you know loyalty schemes devalue and change things regularly. If you transfer into a scheme on the off-chance that you will use the points, you may find they are not worth as much as they were when you transferred them. Worse still, you could find that need the MR for something else and they can only be transferred into loyalty schemes and not back the other way.
Is transferring to Hilton a great way to use your Amex MR points anyway? Let's take an example. If we look at a room at one of my favourite Conrad hotels, the Conrad Algarve, this would cost around 60,000 Hilton points to get about £200 of value. That would equate to transferring 20,000 MR points using the current transfer offer. For the same amount of MR, you could get 20,000 Avios. If you wanted to use them for business class 20,000 Avios is only going to get you as far as Paris which in a sale would cost around £200 anyway. So during the offer period, it is a reasonable use of smaller amounts of points for Hilton.
However, once you start including things like BA 2-4-1 or upgrade vouchers or talking about larger amounts of points, I would always transfer into an airline scheme. A good example would be flying one way in Etihad First Apartment for 87,000 miles/MR one way. If you used the equivalent on a Hilton hotel you would be able to get 261,000 points on the offer but you are unlikely to get more than around £1200 value out of those on most redemptions. At the end of the day it is entirely up to you how you use your points and miles; what works for one person may not work for another.