Hong Kong with Cathay from £1253
Cathay are a great airline to fly with and obviously, you can earn Avios and tier points with them too seeing as they are Oneworld. However, one thing that they are usually not is cheap. There are currently a couple of interesting deals with Cathay Pacific to Hong Kong from Budapest. There are numerous options at different prices between £1253-1500 depending on how much hassle you want and which airlines and most involve a mix of Cathay, BA and Finnair. There is plenty of scope if you wanted to use it as a tier point run or to maximise your earning on a holiday flight. They are all bookable through online travel agents.
£1253 – this is  not for everyone as it has a very convoluted routeing and the last leg is in economy albeit a short 2-hour flight. The routeing is Budapest-Helsinki-Chongqing-Hong Kong. Availability is very limited at this price and is only showing on Sunday and Wednesday departures until the end of March. There is also a risk of not getting tier points and Avios as this looks like it could be a 'bulk fare' which are sold by travel agents
£1378 – this a slightly more civilised itinerary and routes via Helsinki -Shanghai to Hong Kong with both legs in business class and is on Finnair and Cathay. This would get 440 tier points plus you could get it up to 600 with Club Europe positioning flights.
£1418 – this fare flies back to Heathrow on BA and then transfers onto Cathay Pacific. This would mean it would get 440 tier points plus if you added in Club Europe flights to and from Budapest it would add up to a reasonable 600 tier points.
These fares are available via travel agents such as Expedia. If you are booking with Expedia it is always worth looking at what adding a hotel does to the price as often this will reduce the price further.
La Compagnie new A321 business class
La Compagnie is an all business class airline that operates from Paris to New York. They regularly have good offers on like the current one for a return to New York for €1280. In April 2019, La Compagnie will become the first french airline to operate the new generation aircraft : Airbus A321neo. The new aircraft will be more efficient, less noisy and more sustainable plus it will considerably improve the passenger experience compared with the rather dated current seats.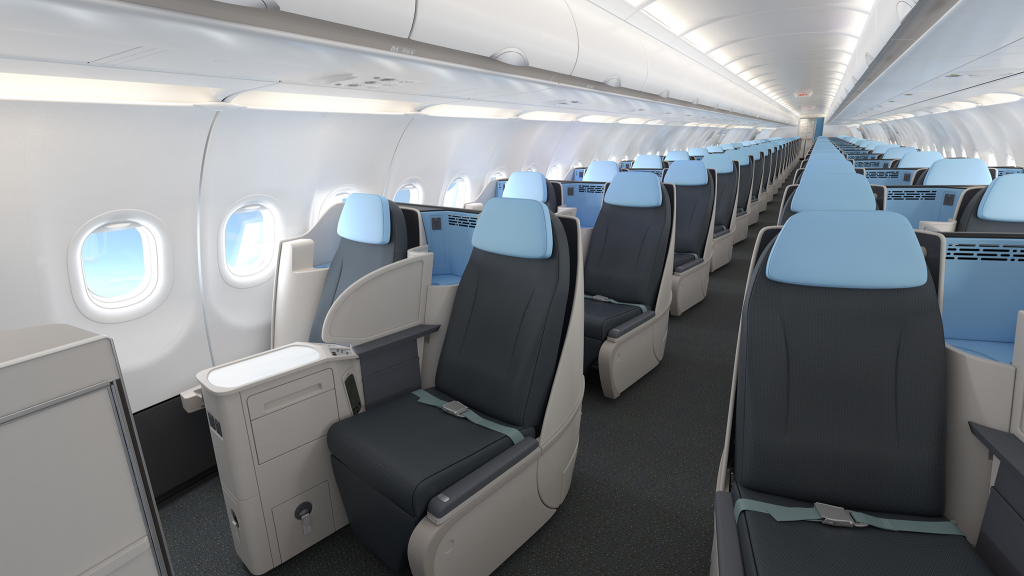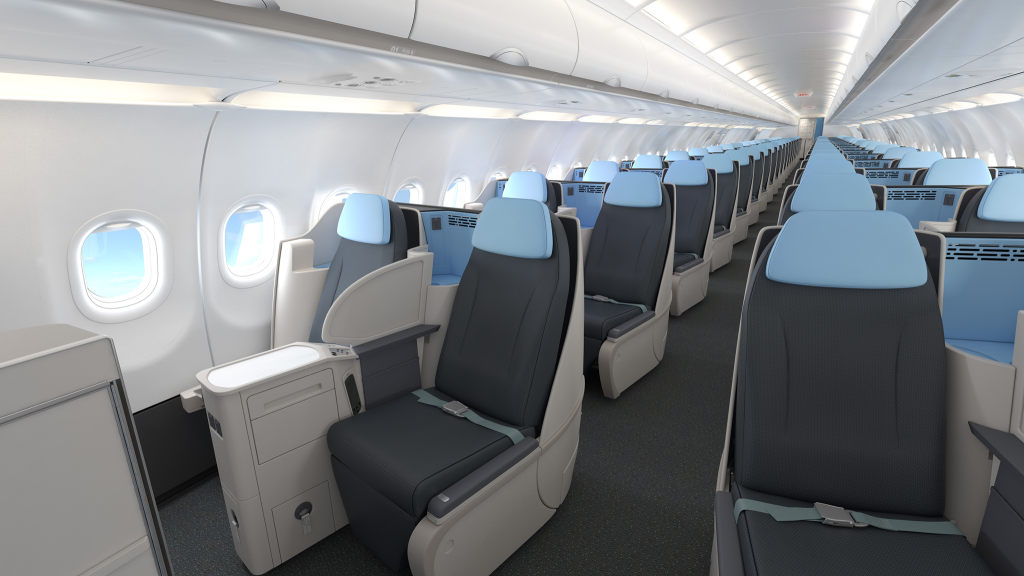 The new A321neo cabin is equipped with 76 all new business class seats which are the BE Aerospace
Diamond (which feature on AA and Qatar) in a 2-2 configuration. The seats recline to fully flat and a comfy mattress topper will be provided.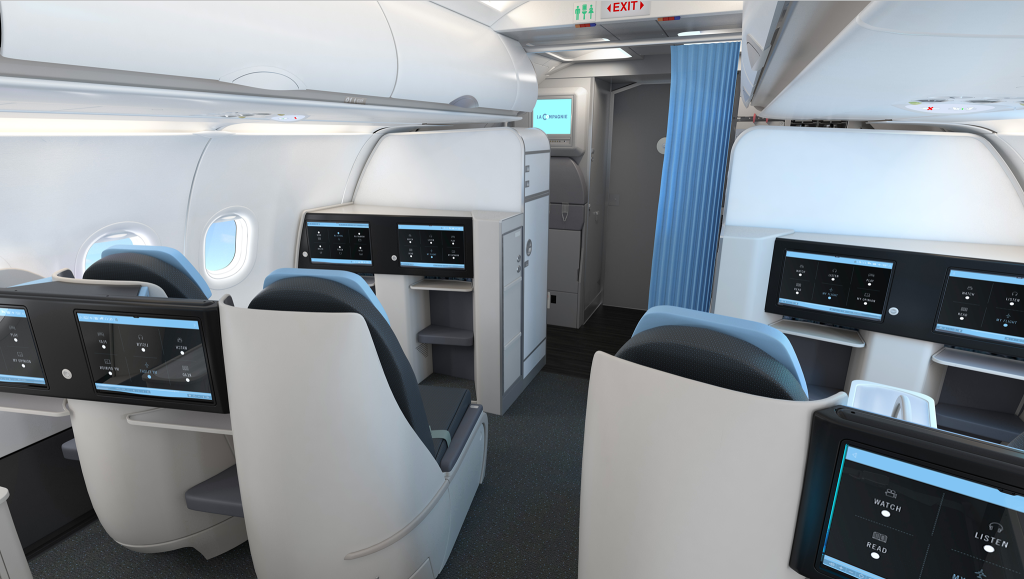 The current entertainment is not great with tablets but this will be much improved with a new generation Rave system by Zodiac Inflight Innovations displayed on a new 15'7 touch screen. Noice cancelling headsets will also be offered. All passengers will be able to connect to the Unlimited High-Speed Wi-Fi supplied by Viasat.
Although the BE Diamond seats are not my favourite as I find them a little narrow, this sounds like a vast improvement on the current product. The new entertainment system and Wi-Fi will also make a big difference. If the pricing stays the same with special offers I will certainly be giving the service a try for something a bit different.
You can find more information on La Compagnie here. 
Stay in new hotels on the cheap – and save extra with Mastercard
BE THE FIRST specialise in offering rooms for sale in some of the best new luxury and boutique hotel openings around the world at more affordable prices.
During the first six months, a hotel looks to build its customers and gain its reputation as a great hotel. These new hotels represent excellent value for money because many of them launch with great opening offers during this period.
BE THE FIRST are also able to offer reservations in some hotels ahead of their official opening dates. You can reserve your room before the hotel is open, ensuring the minute they open their doors; you'll be one of the first to stay.
The company is the first website to offer rooms to book during a hotel's pre or soft-opening period.  This period offers the best discounted rates but you have to be aware there may be a minor glitch or two as hotels use this period to iron out any issues.  Another thing to be aware of is that some of the facilities in the hotels offering the soft-opening deals may not be available. For example, I have stayed in new hotels where one of the restaurants or the spa wasn't yet open. BE THE FIRST aim to notify you of this in advance so you know what you are getting.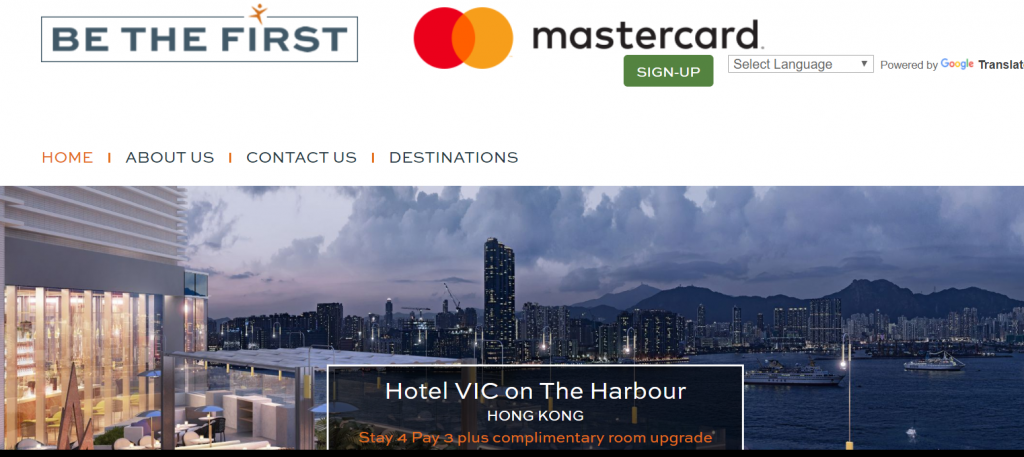 They have now been going since 2016 and are currently offering a special promotion if you pay using Mastercard which will get you an extra discount.
The special Mastercard Be The First website is here.