Website update
I am currently expecting to transition the site to a secure website tomorrow which means there will be no new article on Tuesday.
London – Sydney from £1880 ends 28 February
The seats above look pretty good don't they and at under £2000 from London to Sydney, it sounds like a steal. When I mention that it is Philippine Airlines though, you may have reservations. I'll admit Philippine Airlines were not really on my radar for business class. They are currently not part of an alliance and until recently had rather limited destinations of interest for a UK traveller. However, quietly things have been changing at Philippine Airlines (PAL). I was impressed with their management team when I chatted with them at the Business Travel show last week. One of the team had come from Singapore Airlines and his wealth of experience showed.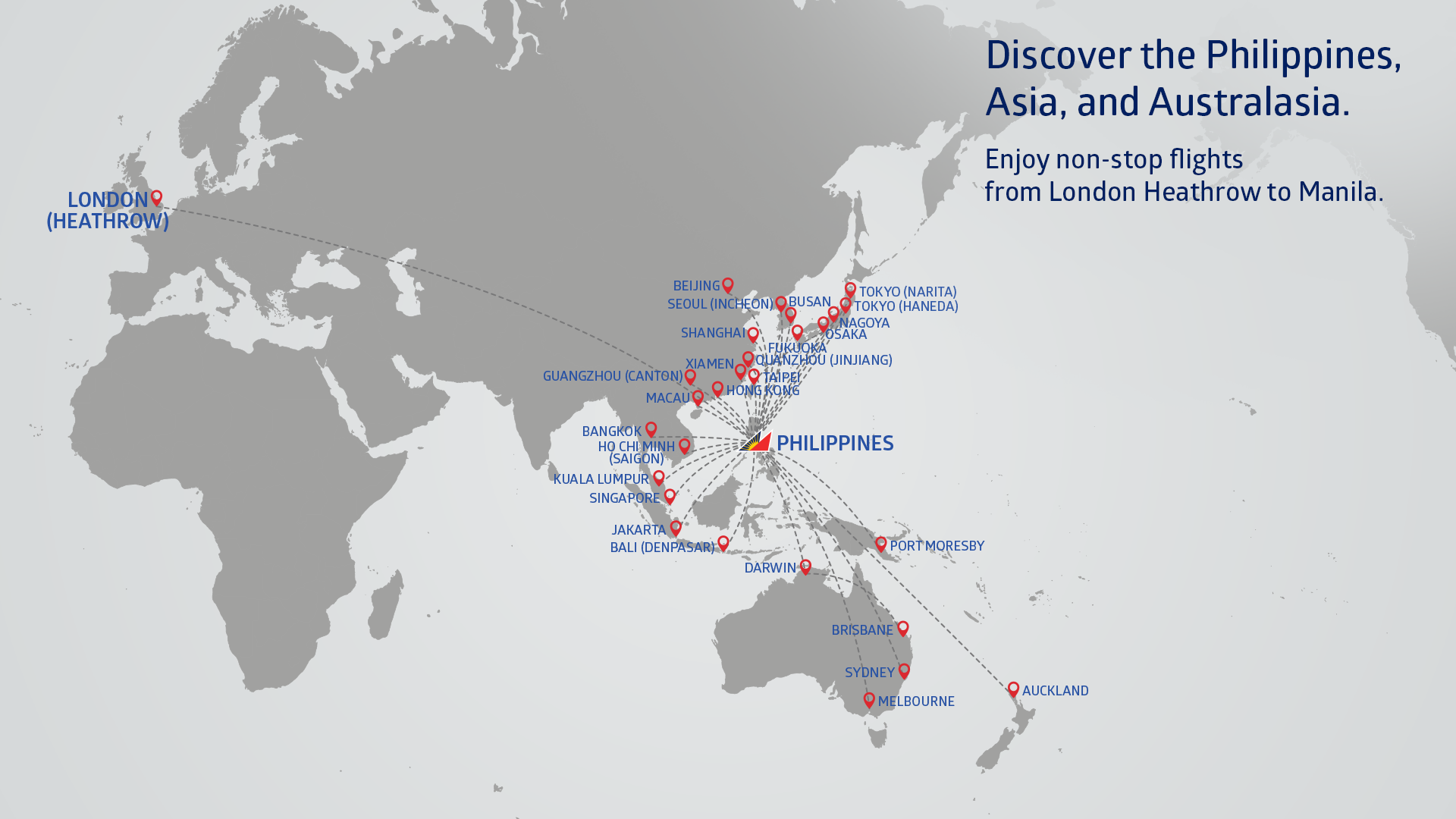 This month PAL have been awarded a 4 star Skytrax rating and have plans to get a 5-star rating by 2020. 4 stars put them on par with BA and Virgin Atlantic. To get the rating PAL developed a new service ethos called Buong Pusong Alaga (whole-hearted) with retraining of all cabin crew, ground crew and service providers domestically and internationally.
The new B777-300ER aircraft on the London-Manila route has 42 seats in Business Class in a 2-3-2 configuration (same as some of Emirates aircraft). The seats have a 78-inch pitch and adjust into fully flat beds. All the seats feature an 18.4 inch personal TV screen, a retractable privacy divider, in-seat power supply to charge via mains or USB and an ottoman that opens to reveal a personal storage area. PAL have A350-900 on order which at the moment is envisaged to come onto the London route but nothing is definite.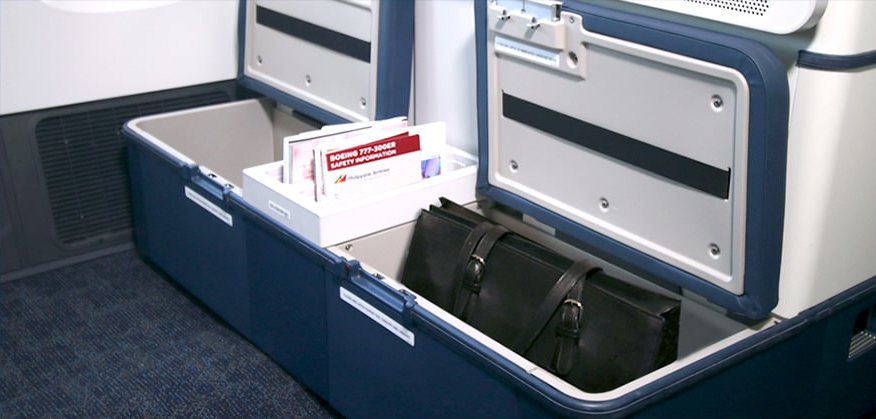 You can see a 360° view of the cabin here.
PAL also rolled out its myPAL eSuite personal TV service that gives you a wide selection of movies, music and TV shows via touchscreen monitors while myPAL Player provides in-flight entertainment using your own device. myPAL Wi-fi access allows you to surf, browse and stay connected.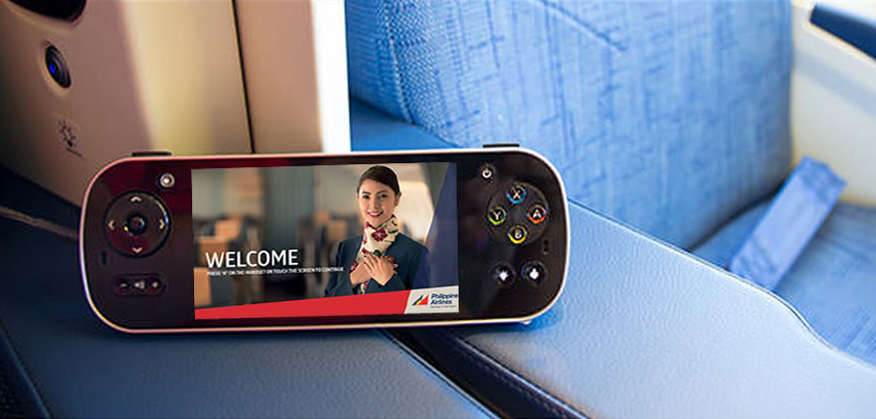 PAL have always had a reputation for great onboard food which is worth considering if you are tempted by the offer.
If you fly through Manila and have an overnight stop for your connection PAL will give you a free hotel and transfers for the stopover. They are also due to open a new, bigger and more sophisticated Mabuhay Lounge in Manila by the second quarter of 2018. At Heathrow, they use the Aspire lounge in T3.
The fares are part of a sale that ends on 28 February. I was able to find a couple of excellent prices:
London to Sydney £1880
London to Bali £1809
London to Manila £2068
London to Hong Kong £1869
Google flights does not seem to work well with PAL. Skyscanner came up with options, if not the Philippine Airlines website is the best bet. Another option would be to use a travel agent such as Trailfinders.
You can find out more information about Philippine Airlines and book here.
BA First upgrade offer – but is it of any use?
BA have launched their regular First upgrade for free offer from Club World. The offer is for a one-way upgrade on either the outbound or the inbound part of your journey. The downside is that you have to book the most expensive fare categories to qualify:  semi-flexible R, D or C class, or a fully flexible J class, Club World return ticket. Tickets must be booked by 30 March 2018 and travel must be completed by 22 April 2018.
It is not available on certain routes either. All the details you need can be found on this BA page.
HT: Head for points
KLM sale – ends today
KLM and Air France seem to be having a sale with good prices almost every month. The latest sale prices for KLM are below. But they must be booked by today 26 February. 
The main thing to be wary of is the variation of long-haul business class seats with the A330s still having very old-fashioned sloping seats. All that is about to change this year though. There will still be some variation across types but at least they will all have flat beds by autumn 2018.
The best offering is currently the B787 with the reverse herringbone seats. Next are the B747s that have been fitted with the new seats which do have some single window seats and finally will be the A330 in a 2-2-2 configuration. Four A330-300s are currently being refurbished with the last one expected to be completed in July 2018. KLM's eight A330-200s will follow. Their refits are expected to be completed in October 2018. As well as 206cm fully flat beds the new seats with have HD quality entertainment with an 18″ screen.
KLM are a member of Skyteam alliance so you can credit the miles to any Skyteam partner. You could consider Delta as that lets you redeem on Virgin Atlantic as well as Sky Team. With Air France-KLM's purchase of a stake in Virgin Atlantic, you should soon be able to redeem and collect miles across all 3 companies but it isn't available yet. There are a couple of partner airlines of interest too, Malaysia Airlines and Alaska (can redeem both on BA).
Abu Dhabi from £ 1,269
Bangkok from £ 1,489
Beijing from £ 1,869
Dubai from £ 1,229
Taipei from £ 1,549
You can find the KLM sale page here.