Miami from £1123 on Virgin Atlantic
If you fancy visiting Florida, there is currently an excellent fare from Gothenburg in Sweden. Although this may sound a bit of an out of the way starting point, BA does fly direct there from Heathrow. The fare is available flying back to Heathrow on BA and then onto Virgin Atlantic for the transatlantic journey in Upper Class.
Travel dates: Permitted 12-22 Apr 19 or 27 Jun 19 through 04 Sep 19 or 24- 30 Nov 19 on the outbound transatlantic sector. I can see plenty of availability over July and August a few dates in Spring and Autumn too at this price point.
Stopovers are unlimited so you could break your journey in London. The minimum stay is 6 nights.
The fare must be booked by 31 January 2019. You can book the fare through Expedia or try Skyscanner to search the cheapest prices online.
British Airways World Traveller Plus new meals revealed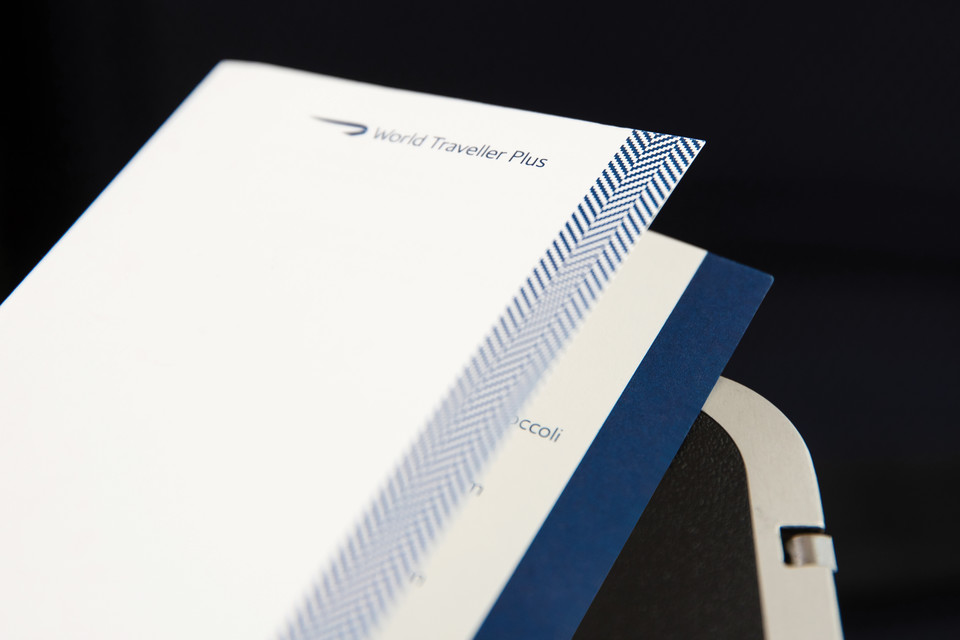 Although the focus of Turning Left for Less is mainly business class, I do feature premium economy now and again as I know it is of interest. Hopefully, we will feature a review of some premium economy cabins in the future. BA have just revealed their revamp to their own premium economy cabin, World Traveller Plus.
BA have promised some industry leading changes to WTP this year. Changes to the cabin will include new furnishings, enhanced service and improved dining experience. These are expected to be rolled out over the next few months.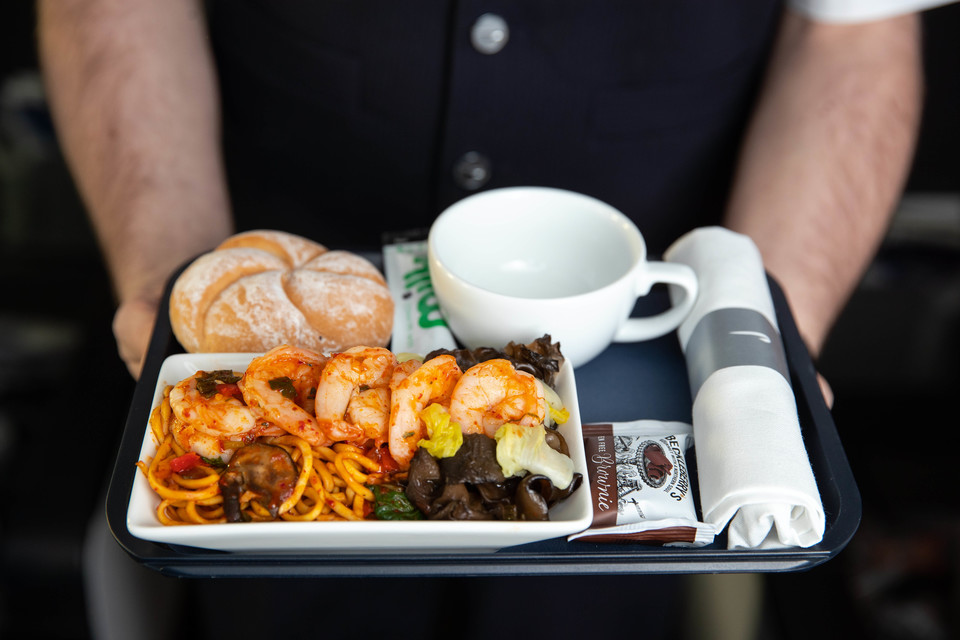 The new food will be available from February 1 and feature an extra third main meal choice and a more substantial hot second meal later in the flight.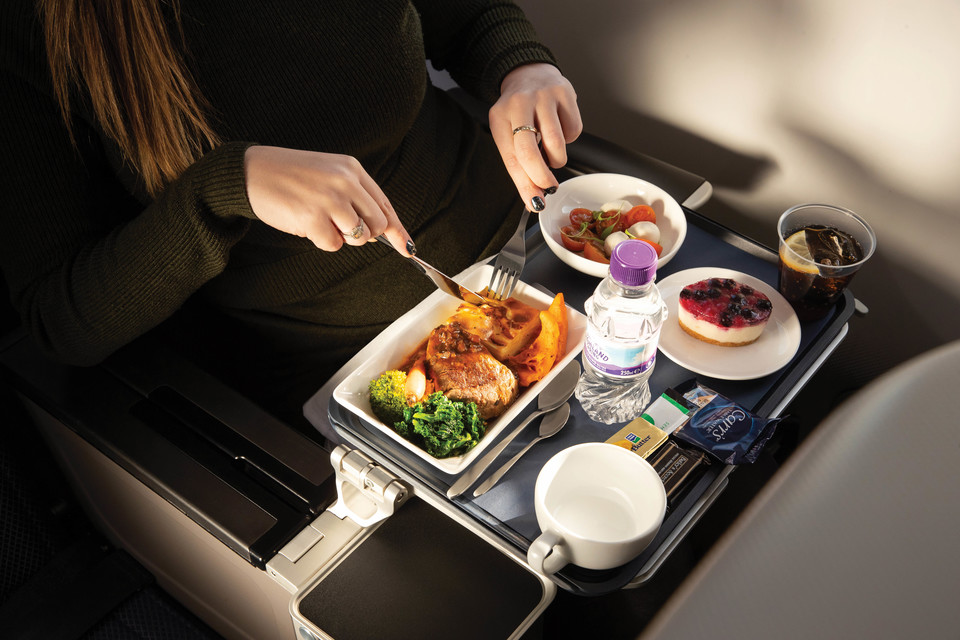 Launch menus will include braised British beef with roast new potatoes, onion soubise and bourguignon sauce, roasted guinea fowl with braised red cabbage, green beans, roast potato and mustard and chive jus and rigatoni pasta in a creamy garlic and herb sauce with leek, pumpkin and baby spinach.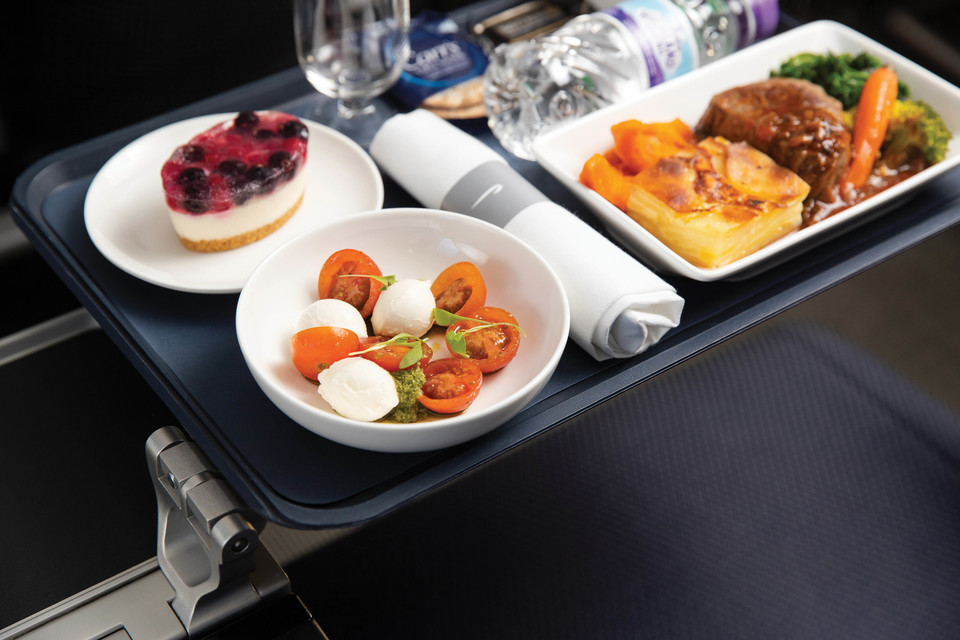 From Spring 2019, the airline will also be investing in its World Traveller Plus amenities, with new amenity kits, quilts and pillows.
Last year British Airways unveiled a new World Traveller Plus seat at Gatwick. The seat features a 50 per cent larger entertainment screen, as well as a six-way adjustable leg, foot and headrest to suit customers of all heights. It will feature on the airline's A350 aircraft when it arrives later this year.
Virgin Voyages suites first look
I don't very often write about cruises as there are so many cruise blogs around. However, I have mentioned the launch of Virgin's new cruise brand as I am intrigued by the thought of a new more modern but luxurious cruise brand. You can find out more about the Virgin Voyage cruise concept in this article.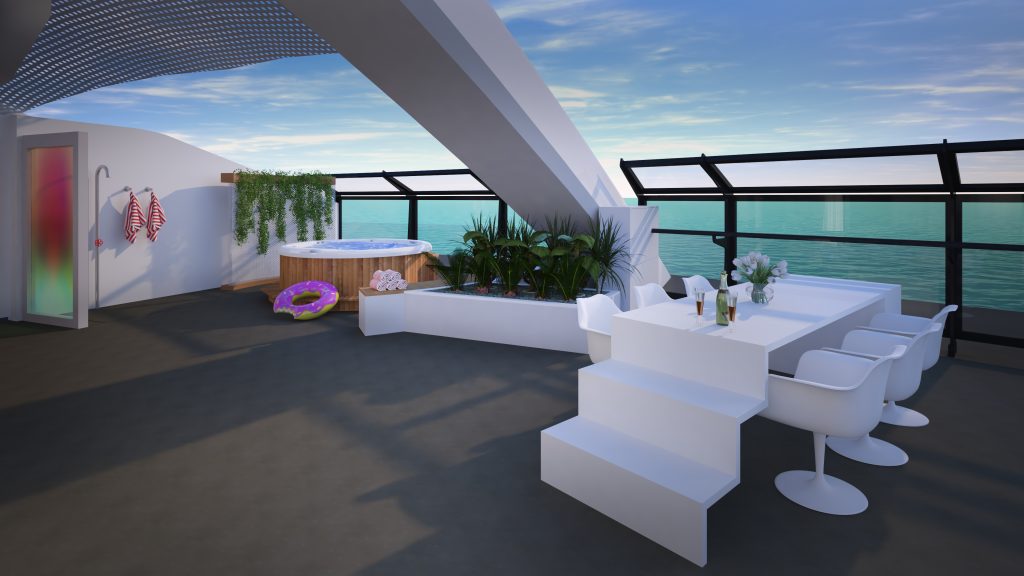 Virgin Voyages, have now released several designs and photos of their RockStar Suites. Virgin are trying to break cruising's old fashioned traditional image with their "Rebellious Luxe. This is demonstrated with their RockStar Suites designed by Tom Dixon's Design Research Studio. Highlights of the Massive Suite, the top suite aboard the Scarlet Lady, include a guitar-clad music room, views of the ocean from every corner of the suite, and a massive terrace complete with its own Peek-a-View outdoor shower, hot tub, hammocks and a runway outdoor dining table, where a staircase will help guests make their way on top of the table for dancing!
Sir Richard Branson, Founder of the Virgin Group said "Virgin has always avoided stuffy formalities and brought a lot of excitement and a bit of rebelliousness to our customer experiences. With these glamorous suites, Virgin Voyages is bringing rock and roll to the high seas and spoiling our Sailors like the rockstars they are."
Virgin Voyages' RockStar Suites are steeped in Virgin brand's rock and roll heritage. The suites are inspired by mega yachts and rock and roll style icons like Grace Jones. There are touches of yachting with real leather finishes, marble-clad bathrooms and Terrazzo flooring. The suite's design features also features other nautical touches with a brass beauty counter and bedhead lighting. T Because music is the soundtrack to the soul; each suite is equipped with a vinyl turntable.
You can find more information on Virgin Voyages here.