South Africa on oneworld from £1223
A few weeks ago there was a great deal from Amsterdam to South Africa at around £1300. A new deal has emerged from Amsterdam which is slightly more complicated but still good value from £1223. Amsterdam is one of the few airports where a back to back is very simple as you just get off at the gate and then get back on again. This means you can get a positioning flight to Amsterdam that is then the same aircraft as the first flight of your S Africa ticket.
The drawback with this is that you can't check luggage in for the back to back part of the trip but there are ways around it. Often they will allow you to just check the bag for the London – S Africa bit but some agents are reluctant to do this. The easiest option is to allow enough time to pop out and collect your luggage from left luggage and check it in when you are back at Heathrow. Another option is to use the Airportr check-in service.
There are several options with the fares:
Amsterdam to Johannesburg via Madrid from £1223 (Iberia)
Amsterdam to Cape Town via Madrid and Johannesburg from £1368 (Iberia) – 440 TPs or 520 with positioning included in CE
Amsterdam to Cape Town via London from £1523
The rules for the flights via Madrid are:
Book by: 10 April
Travel: Valid for travel commencing on/before 31 Aug 19. All travel must be completed by midnight on 31 Aug 19.
Minimum stay: nights or a Saturday night
Maximum stay: 1 month
Transfers: Unlimited
Stopovers: 1 free in each direction
Refundable: Yes for a fee
Changeable: Yes for a fee
The rules via London are:
Book by: 60 days in advance
Travel: Permitted 1 Jun through 15 Sep or 16 Apr through 31 May on the first international sector.
Minimum stay:  a Saturday night
Maximum stay: 12 months
Transfers: Unlimited
Stopovers: 2 at €100, unlimited at €200
Refundable: no
Changeable: yes for a fee
The BA fare via London can be booked with British Airways. The two fares via Madrid can be booked direct with Iberia 
Etihad discount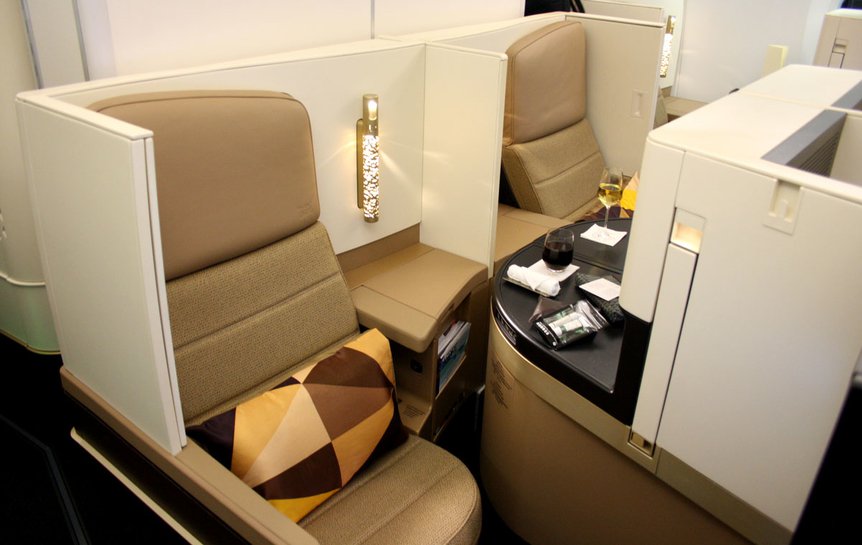 If you are considering booking any Etihad fares for the summer school holidays there is a special discount code of up to 15% off the lowest round trip fare per person when travelling between 1 May and 30 June 2019 in Economy or between 1 July and 31 August 2019 in Business
The offer is valid on Etihad Airways operated flights from selected Europe departure countries to over 40 destinations in the Middle East, Africa, Asia, Indian Ocean and Australia.
Take advantage of this offer book by 15 April 2019, only on etihad.com.The rules are:
Voucher Code:                                     Economy- EYECO15   Business– EYBUS15
Valid for journeys from:                    UK, IE, DE, CH, FR, ES, IT, NL
Discount of 15% is applicable on Economy Deal and Saver fares and Business Saver fares only.
Discount is applied per person, excluding taxes and fuel surcharges, and is shown at the time of booking online. Infant fares are not applicable for discount.
Promo code is valid for return trip fares on flights operated by Etihad Airways and booked on Etihad.com only.
One Way, Open Jaw and Stopover/Multi-city itineraries are not applicable for discount. Discount does not apply to flights operated by another airline.
You must book direct on Etihad here to get the discount with the code.
Air France's Michelin star meals and new signature cocktail
As you would expect Air France take their food and drink offerings very seriously and have really stepped things up with their latest meals. From April to June 2019, the triple Michelin-starred French chef Arnaud Lallement will be offering new gourmet dishes in Air France's Business class cabins.
The company has asked Arnaud Lallement to design two Business class dishes, renewed every month, and available onboard long-haul flights on departure from Paris as well as to certain destinations in the medium-haul network.
The meals look great in the pictures but I would be interested to see what they look like on board if any readers are due to fly with Air France during the next few months.
April 2019:
•           Guinea fowl with turnips;
•           Cod and artichokes.
May 2019:
•           Lamb Parmentier with green curry;
•           Prawns and quinoa, cauliflower medley and gingerbread crumble.
June 2019:
•           Beef chuck in red wine, stuffed conchiglioni pasta shells and carrot purée;
•           Crab and prawn ravioli, lobster and vegetable sauce.
As well as the new dishes, Air France is now Business class passengers the opportunity to try in a new cocktail, created in association with the Hotel Lancaster in Paris. Specially created by the head bartender of the legendary 5-star Parisian hotel, the exclusive creation is offered as an aperitif on all flights on their long-haul network.
The cocktail will be renewed twice a year, to reflect the spring-summer and autumn-winter seasons, with two essential components: top-of-the-range French ingredients and a Champagne topping.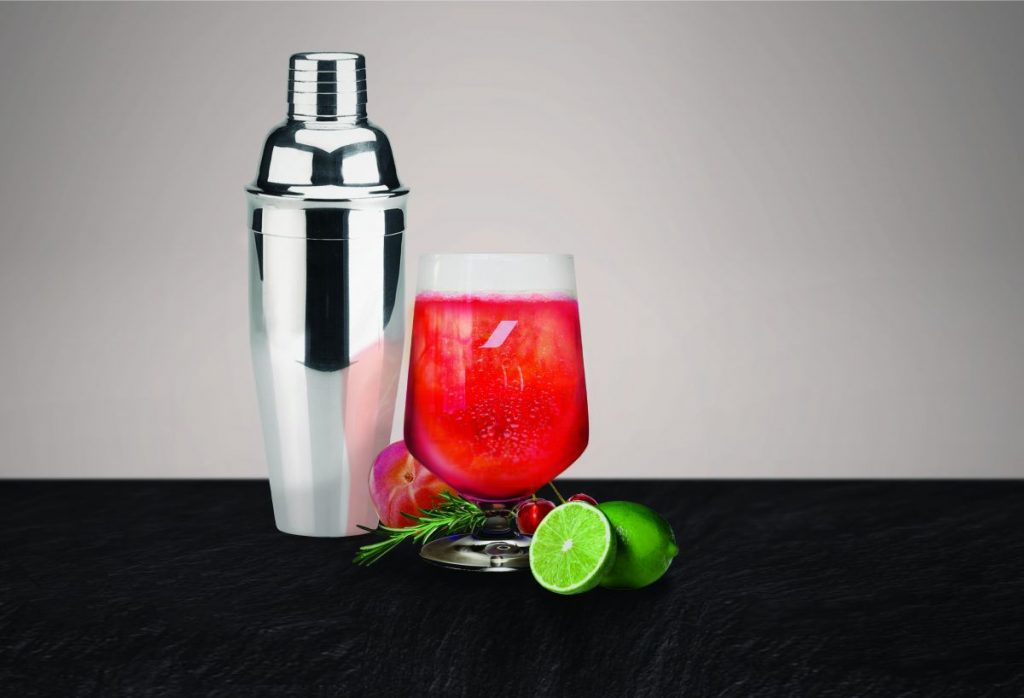 For this first spring/summer 2019 edition, the head bartender at the Hotel Lancaster in Paris was inspired by her childhood memories in the South of France. This new cocktail sparkles with notes of cherry and lime with Marie Brizard rosemary liqueur, complemented by white peach juice. It boldly combines dark Saint-James rum with its warm aroma and a touch of Champagne, Air France's signature in all travel cabins.
I have generally found most onboard cocktails to be overly sweet or one dimensional with the exception of some of the classics on Emirates when they get the recipe right. It will be intriguing to see the final result as the ingredients sound like it could be delicious if done properly.