UK Finnair sale
The new Finnair promotion may seem a bit underwhelming compared to the recent Qatar sale ex EU prices. However, for the ease of travelling from the UK with only one stop, they are worth considering. Especially when you add up the extras of positioning flights and hotels. You earn Avios and Tier points on Finnair like Qatar but most routes will work out as slightly less due to the routeing.
Finnair is probably not your first thought when selecting an airline to fly to Asia in business class. If you are looking for the cheapest prices and are collecting Avios or BAEC status, then you would generally think of Qatar on an Ex EU fare. However, Finnair offers a good alternative depending on what your priorities are.
The Finnair A350 is a good product with very similar seats to Qatar. You can read my review here.
If your priority is a direct flight to Asia and you want Avios your best bet is British Airways from Heathrow, but it is likely to be the most expensive. The hard product isn't great currently, as the seats are a bit dated and not many have direct aisle access or you are stepped over by your neighbour. You will also earn fewer tier points and Avios but you would get there quicker. The new Club World service is a big improvement though.
If you don't mind a connecting flight and are trying to get extra Avios and/or tier points, then either Qatar or Finnair are good options. See below for the tier point and miles comparison. Assuming the pricing was similar, which would I choose? If there was no difference in aircraft type or price then I would go for Qatar as I find the seats more comfortable, although very similar. However, Qatar's onboard food and drink is definitely far superior.
Tier point and Avios Comparison
The comparison takes London-Singapore return in business class as an example and assumes you do not have any more than blue status in the BAEC:
Qatar
Tier points 140 x 4 = 560
Miles = 17778
BA
Tier points 160+160 = 320
Miles – 14402
Finnair
Tier points 80+140+140+80= 440
Miles = 17238
560 tier points are nearly enough for Silver status (600 points + 4 BA flights) which gives you lounge access even in economy.
Offer prices
A sample of the most interesting sale prices is below. The A350 aircraft currently flies once daily from Heathrow but check when you make the booking which aircraft it is. The routes in bold have the A350 from Helsinki:
Bangkok – £1,799
Beijing – £1,567
Delhi – £1,499
Hong Kong – £1,691
Seoul – £1,699
Singapore – £1,999
Shanghai – £1,756
The rules:
Sales period: until 27 May 2019.
Travel period: Delhi, 1 August–3 December 2019. Seoul, 7 May 2019–31 March 2020. Singapore, 1 July–4 December 2019. Osaka, 2 November–11 December 2019 and 28 December 2019–12 March 2020.
Tickets must be purchased at least 7 days before departure.
You can find the Finnair offer page here.
Flying during Ramadan – what to expect
The Muslim festival of Ramadan has just started and lasts until 4 June. Those Muslims observing Ramadan will not eat or drink during daylight hours. Most people are aware of what restrictions will be in place during Ramadan if you visit the UAE, but I wasn't sure how it would affect you if you were travelling on the Middle East based airlines. Even if you are not travelling on one of them this year during Ramadan, it is worth bearing in mind for the future.
If you are flying through Doha you may be very disappointed as no alcohol will be served in Qatar Airways lounges until the end of Ramadan. In lounges abroad, alcohol may not be on display but should still be served. Emirates, however, will have no change to its lounge policies. Etihad will not serve or display alcohol at its Abu Dhabi lounge during daylight hours and abroad may not display alcohol. Bear in mind this applies to their own lounges and should not apply to shared third-party lounges such as The Home lounge at Heathrow.
Also, some Qatar flights to strict Muslim countries will be dry. Other flights will serve alcohol which may include pre-departure drinks if you are lucky, although only after the aircraft door is closed. However, it won't be the normal service as drinks will be brought from the galley pre-poured so you won't be presented with the bottle as you would usually be. Emirates and Etihad will similarly be serving alcohol on board. Etihad also tends to pour drinks in the galley for this period rather than at the seat.
Have you flown with one of the Middle East carriers during Ramadan? Let us know what your experience was like in the comments below or on social media.
Aer Lingus has finally introduced short haul business class
If you read my review of my horrible flight on Aer Lingus, you will know I am not the biggest fan of them. However, on cheap ex EU flights from Dublin they can be a useful option. Virgin and BA will offer you the option to use Aer Lingus or BA to connect back to Heathrow. You earn the same base Avios flying with them as BA but Aer Lingus does not give the additional Avios tier bonus that BA does for Executive Club Bronze, Silver and Gold cardholders. You also do not earn tier points as they are not part of oneworld.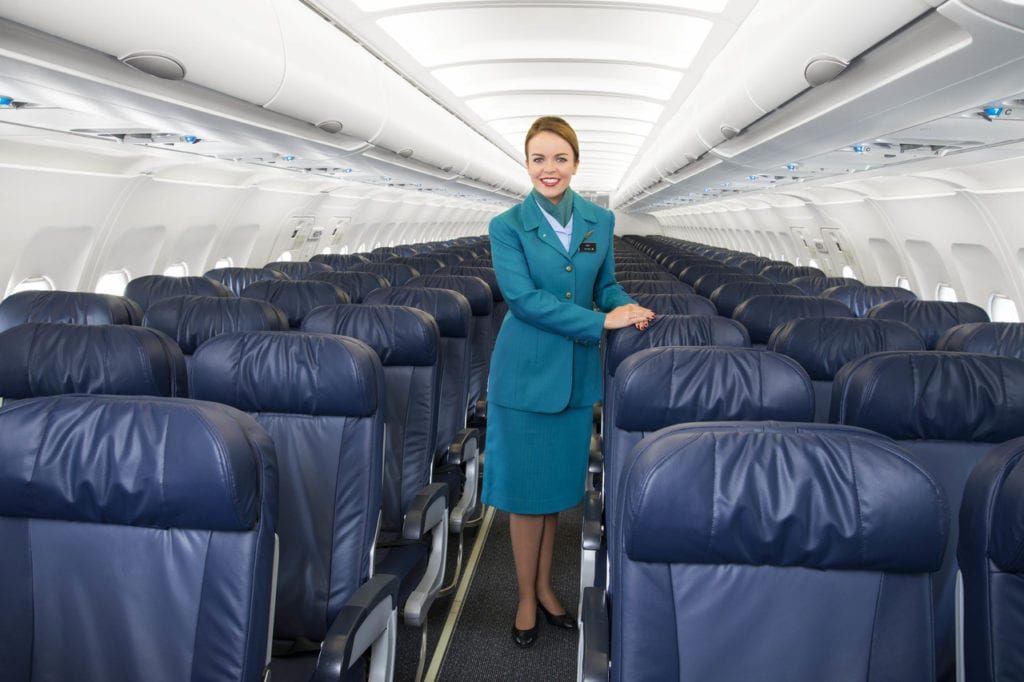 So what will Aer Lingus offer? The new product is called Aer Space and is very similar to BA's Club World (unsurprising given they are both IAG airlines). Like BA, the seats are the economy seats but with the middle one free. Prices are also aligned with what I would expect to pay in Club Europe.
The total package is not bad:
Middle seat free
Private overhead storage
Complimentary food and drink from the Bia menu
Lounge access
Priority boarding
Fast Track security
Automatic standby for earlier flights
Free changes and refunds
You can book now for flights starting from 1 September 2019. The Aer Space routes will be:
| UK routes | (in both directions) |
| --- | --- |
| Dublin, Cork, Shannon & Belfast | London Heathrow |
| Dublin & Knock | London Gatwick |
| Dublin | Birmingham |
| Dublin | Manchester |
European routes
(in both directions)
Dublin & Cork
Amsterdam
Dublin & Cork
Barcelona
Dublin & Cork
Lisbon
Dublin & Cork
Munich
Dublin & Cork
Paris
Dublin
Berlin
Dublin
Dusseldorf
Dublin
Frankfurt
Dublin
Milan Malpensa
Dublin
Milan Linate
Dublin
Geneva
Dublin
Zurich
Dublin
Brussels
Dublin
Madrid
There is more information on the Aer Lingus page here.