UK to Shanghai from £1221
The fares to Shanghai are currently very cheap as Air China also have a fare for around £150 more if you would rather fly Star Alliance. If you have never thought about visiting Shanghai, have a read about our visit to Shanghai in this article.
The fare does involve one stop on the way but you could use this to explore a bit more of China with the free stopovers. The fare is on China Southern, which for many people means they will dismiss it instantly. But, you may want to read on before you do….China Southern are part of Sky Team (until the end of this year). This means you could credit to Delta for example, and be able to use the miles on Virgin as well as all of Skyteam. Most importantly, our reviewer was very impressed with them, especially the onboard service. You can read her review here. They are rated as a four-star airline with Skytrax which is the same as BA. China Southern operates a very modern fleet with B787 Dreamliners for both flights to New Zealand. It's a fully-flat seat extending to 74 inches (188 cm), with 20 inch (51 cm) seat width and an 84 inch (213 cm) pitch. The only drawback is the 2-2-2 layout of the seats, which is not ideal for solo travellers.
The rules of the fare are:
Book by: 30 September 2019
Travel:

Permitted Mon/Tue/Wed/Thu.
Valid For Travel Commencing Departure Of First International Sector On/Before 10Dec 19. Or – valid for travel commencing departure of first international sector on/after 24 Dec 19 and on/before 16 Jan 20. Or – valid for travel commencing departure of first international sector on/after 28 Jan 20 and on/before 31 Mar 20.

Minimum stay: 6 nights or a Saturday night
Maximum stay: 3 months
Transfers: 1 transfer in each direction
Stopovers: Unlimited
Refundable: For a fee
Changeable: No
The fare is cheaper through Opodo than direct but you can also book direct with China Southern or find the cheapest online travel agent price with Skyscanner.
New route to Japan for Qatar Airways
There is a plethora of hotel bonus point offers on at the moment. Hilton have announced a 100% bonus which I wrote about here. Until 18 October, Marriott Bonvoy is offering 30% discount when you purchase at least 2,000 points in a single transaction. The annual maximum for purchased points has also been raised from 50,000 points to 100,000 points between 14 September and 18 October 2019. This makes the price $17.50 for 2000 points instead of $25 for example. If you are a new member you need to have an opened account for at least 30 days before you can buy points with a qualifying activity. Otherwise, you have to wait for 90 purchase 90 days after joining to buy points.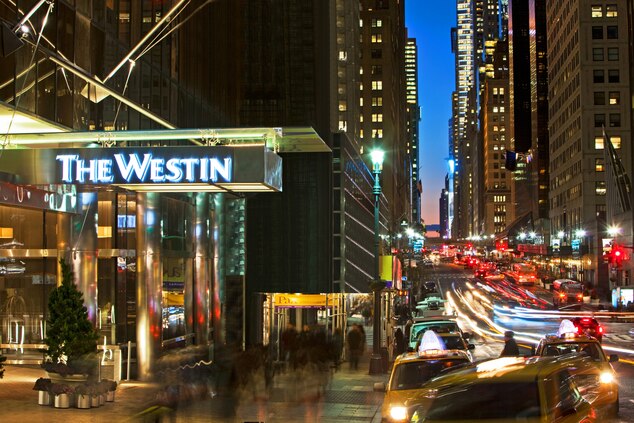 So is it worth buying the points at this rate speculatively? Well in many cases, no. For example, looking at the Le Méridien Mina Seyahi Beach Resort & Marina, Dubai it costs 35,000 points per night. This would cost £246 to buy the points at the reduced rate and yet you could buy a room for around £220! In some cities like New York that can have very expensive cash prices, it could be worth it though. The Westin New York Grand Central Station costs 50,000 points which now cost £351 to buy but the cash price on the random date I looked at was £437.Click here to purchase Marriot Bonvoy points.