Breaking: Passengers from 'green listed' countries with low Covid cases to be fast tracked through the airport
Travelers who are attempting to return to the UK from 'green list' countries will not have to wait hours trying to get home one travel opens up – it has just been announced that those passengers will be fast tracked through passport control, in a big to reduce queues and wait times.
The Home Office has confirmed that it is hoping to reopen the automated e-passport gates for anyone entering the UK from the safe, 'green listed' countries when international travel resumes on the 17th May.
This will help ease pressure on the lengthy queues expected at passport control; Heathrow chiefs have warned passengers to expect delays of six hours or more. It has also been recently announced that passengers will have their COVID-19 paperwork digitally attached to their passport to help minimise wait times.
Heathrow, as well as several other airports, have already created individual queues for travellers coming from 'red listed' countries, who will all require hotel quarantine.
It is likely that airports will adopt a model similar to the traffic light system already in place by the government – creating individual queues for passengers coming in from red, amber and green countries.
Government officials have confirmed that the finalised lists of 'green' countries will be unveiled next week, prior to the opening of non-essential international travel on the 17th. However, it is expected that the quarantine free 'green list' of countries will likely be less than 24 countries, with only a few European countries to be included; Malta, Gibraltar and Portugal believed likely options.
The majority of Europe is believed to be on the 'amber' list, which means anyone arriving back from those will need to undergo ten days of home quarantine, as well as extra testing requirements.
Hays Travel, Britain's largest independent travel agency, yesterday reported their busiest day since the start of the pandemic, as the country starts to hope of a salvaged summer getaway.
Some MP's have strongly criticised the lack of information about which countries would be deemed 'safe', saying that it may confuse travellers and put jobs at risk.
According to Huw Merriman, the Conservative chairman of the Commons transport committee:
"There are just 16 days until international travel is expected to resume on May 17. Incredibly, passengers and industry are still in the dark about which countries they can visit and the requirements to do so. The transport committee urged the government to deliver to a May 1 deadline to populate the traffic-light framework with destination countries.

How can it be right that countries with slower vaccination rollouts are safely reopening to international travellers while the UK stays static? The government is in danger of squandering the opportunity to take advantage of the UK's world-leading 'vaccine dividend' as countries across the globe begin to open up for travel."
According to sources, there has been fighting amongst airport chiefs, airlines and the Home Office over demands for extra resources to be given to Border Force staff to reduce queues.
John Holland-Kaye, Heathrow's chief executive, warned that Britain faced a "national embarrassment" this summer if ministers failed to pour extra resources into border control.
The Home Office hit back, saying that it is up to the airlines to make sure they comply with their duty to carry out checks on passengers before boarding. According to a source:
"There are mutant strains of the virus running around the globe. Why would we relax checks at the border because it's inconvenient for some people? Airlines need to be doing the work themselves upstream to make sure that people aren't boarding without the required paperwork."
Most Italian regions ease restrictions under 'yellow zone' Covid rules from Monday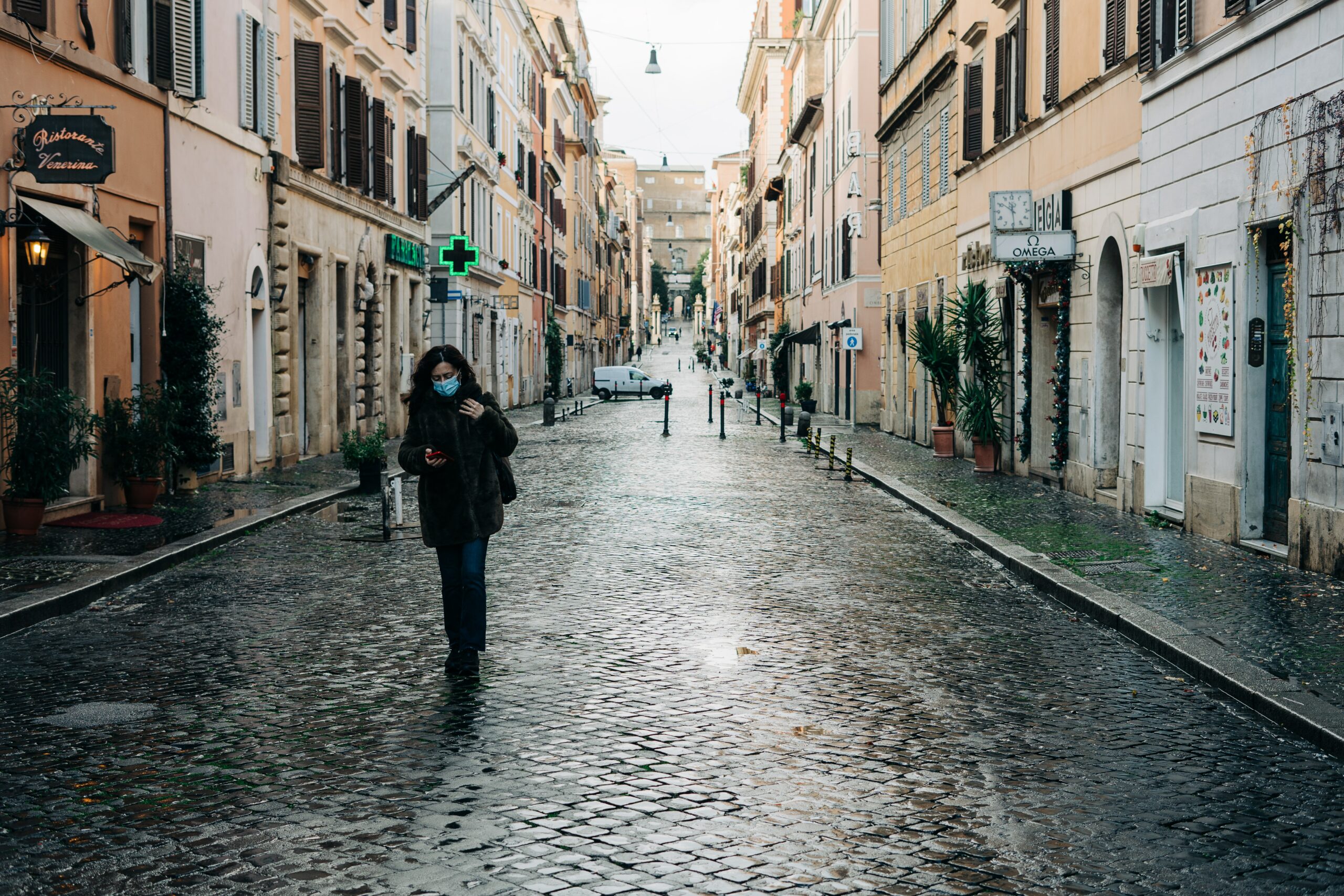 In more Europe travel news, Italy is set to relax its COVID-19 restrictions with the reintroduction of yellow zones next week. This means that many businesses will be able to reopen after months, and freedom of movement will be eased.
Most of the country's 20 regions and provinces have adopted the lower-risk 'yellow zone' tag as of the 26th April, in line with health ministry ordinance.
Only five regions have remained in the moderate-risk 'orange zone', including Calabria, Puglia and Sicily. Sardinia will be the only region to remain in the highest-risk 'red zone'.
The number of new cases in the country fell to 157.4 for every 100,000 inhabitants, down from 160.5 in the previous week, officials said at a press conference last Friday.
Although it means that the country is still a while away from the 50 cases per 100,000 inhabitants that would allow tracking and tracing operations to take place, the pressure has been greatly reduced at hospitals across most of the country.
The measures are in place as part of a larger government plan to slowly reopen the country prior to the busy summer season.
The changes mean that restaurants in yellow zones will be able to serve customers in outdoor areas, and reductions for non-essential travel between regions ended. Travel between higher-risk regions will be allowed under a new travel pass. Theatres, museums and cinemas will also be allowed to reopen.
However, the nationwide 10pm curfew will still be enforced, despite cries from businesses to extend the curfew to 11pm. Restaurants that don't have an outdoor seating option will have to wait until at least the 1st June to be able to serve customers.
Some health experts have warned that reopening too soon could risk 'triggering a new wave' of infections, that may put the summer tourist season in jeopardy.
The government did not confirm any plans to relax the current restrictions on travel to Italy, as the tourism minister suggested the 2nd June as a hopeful date for re-starting non-essential travel.
IATA and Unilabs partner up to help passengers manage their COVID-19 tests
Unilabs, who are the leading diagnostics provider in Europe have partnered with IATA (the International Air Transport Association), and signed an agreement to incorporate Unilabs' worldwide COVID-19 testing network into an IATA travel pass.
"We are delighted that IATA has chosen us for this initiative," said Michiel Boehmer, Unilabs' President and COO. "As international travel starts coming back, we are ready to do our bit – delivering the fast, effective, and reliable Covid-19 tests that will get people moving again."
Unilabs and IATA are currently running a trial of the program in the UAE. Once the processes are successfully up and running, the program will be expanded across the globe, to other entities within the Unilabs network.
Unilabs perform PCR tests, which is a widely required standard, as well antigen and serology tests. The group has performed almost 10 million COVID-19 tests across its facilities in 17 countries.
IATA Travel Pass provides information on entry requirements, directs travellers to trusted labs, and allows passengers to receive and manage digital certificates for Covid-19 tests or vaccinations.
Unilabs will be able to securely upload test results in IATA Travel Pass, which are then checked against the IATA Timatic global registry of national health requirements, to produce an "OK to Travel" status. Through the app, passengers can share their status and the digital test certificates with authorities, airports, and airlines.