Thailand announces partnership with Tinder to create matchmaking trips for singles
Thailand's tourism board has announced a partnership with the infamous dating app Tinder, designed to create and promote matchmaking holidays for single people.
Like most countries dependant on tourism, Thailand struggled extensively with the COVID-19 pandemic and the lack of tourists. The industry has reported a slight glimmer of hope, however, as the country gradually rolled out 60- and 90-day visas for international travellers and domestic tourism begins to take off again.
However, the government is still frantically looking at ways to boost the sector, and have found a way to give it an interesting boost – the Tourism Authority of Thailand (TAT) (the official tourism body of Thailand) announced that they have partnered with Tinder to offer singles packages to locals.
The first trip, which was free of charge, went ahead on the 20th September as a sightseeing cruise along the Chao Phraya River in Bangkok. Hosted by fortune teller Chang-Tosaporn Sritula, the ship stopped at nine temples and carried 100 guests.
A second trip will run on January 9, designed to accommodate up to 50 single guests. This time, the festivities will include a beach party and concert at Koh Khai, off the coast of Phuket. A third trip, set to run on January 23rd, consists of a day-long train trip across the vast Pa Sak Jolasid Dam in Lopburi, Thailand's 'Monkey City', and dinner at the dam.
More routes are set to be added to the itinerary, and possibly even expanded to longer tours, and to international visitors as borders slowly open up.
TAT Governor, Yuthasak Supasorn, said of the new partnership:
"The 'Single Travel Route' targets solo travelers who prefer to travel alone to various destinations in Thailand. Tourism connects people, and some people might end up being lifetime partners."

"Tourists can also help to support tourism and the economy during tough times."
Bookings are currently only available to domestic tourists and must be booked through the Sneaksdeal website.
Australian Government and airlines discuss pre-flight testing for overseas travellers
Visitors to Australia may be required to undergo a COVID-19 test before being allowed to board their flights, as part of new measures being discussed by the NSW state government and several local and international airlines.
Pre-flight testing (with a negative result) as well as a test on arrival could allow borders to open prior to the full rollout of a vaccine, and help reduce the need for mandatory hotel quarantine or home isolation.
The measures are being discussed as part of a '2021 quarantine revamp' as the country approaches a year of closed international borders. The new system may implement a 'traffic light' system for ranking countries, and home isolation where possible instead of hotel quarantine.
Pre-flight testing is already being assessed by a number of airlines across the globe, particularly between the UK, Europe and the USA.
Recently, American Airlines, Delta, United Airlines and British Airways have all begun to implement the technology, trialling the pre-flight testing method, and are looking to safely open up routes between the two continents. Ideally, utilising this method will enable countries to begin reopening borders and relaxing travel restrictions, before a vaccine is fully rolled out.
According to an article in The Sydney Morning Herald, the NSW state government is now 'considering stricter COVID-19 testing protocols for returned travellers and airline crew in a bid to keep the state safe.'
The discussion also extends to how testing could be introduced for all passengers and crew before a flight leaves for Australia, as well as upon its arrival.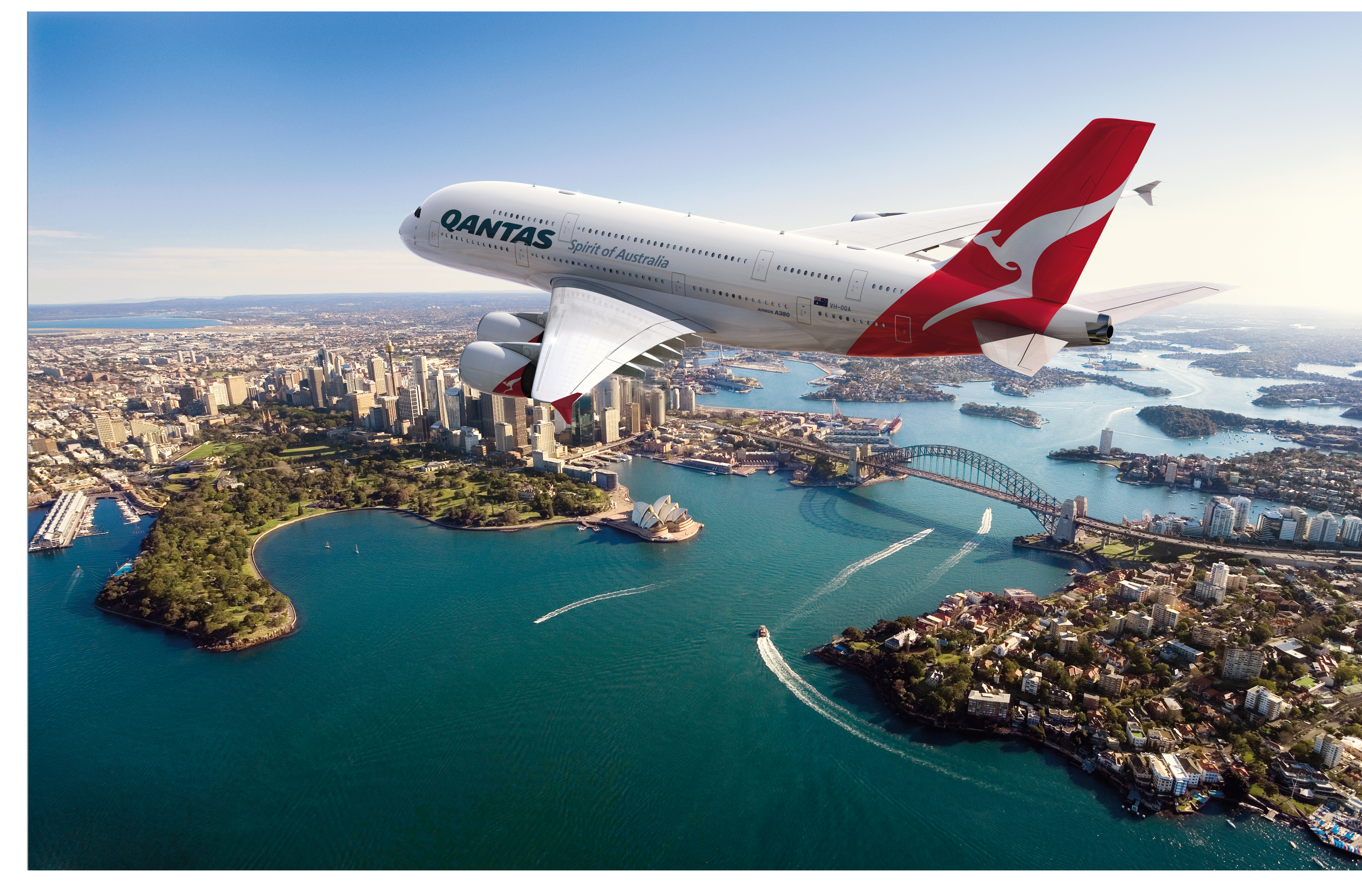 According to the NSW Health Minister, Brad Hazzard:
"We might have to look at determining the most high-risk countries and which countries have tests we can rely on by developing a system that recognises the relative risk on a number of criteria,"

"Whatever we come up with in NSW by working with international airlines, we then need to see if it can be adopted in other states and territories so there's consistency across Australia."
The country's Prime Minister, Scott Morrison, has indicated that he is very enthusiastic about the 'traffic light' system – similar to that used by the UK government with their travel corridors – to rank nations regarding their COVID-19 infections and subsequent threat to Australia.
Passengers from different nations would then be received differently into Australia. For example, someone from a 'red' country will still be required to spend a fortnight in hotel quarantine. However, 'amber' passengers may be allowed to isolate at home with the use of some type of wearable tracking device.
'Green' passengers would not be required to undergo any quarantine period or other measures beyond general airport checks, providing they have not passed through or spent time in any 'amber' or 'red' in the 14 days prior to arrival.
Currently, Australia is accepting passengers from New Zealand with no need to quarantine. However, New Zealand is still requiring returning passengers to undergo quarantine, and Australia has had a small spike in cases over the last few weeks, putting the opening of an Australia/New Zealand 'travel bubble' at risk.
Conrad London St. James announces a new destination for food and drink in Central London
Set amongst landmarks such as Buckingham Palace, Westminster Abbey and the London Eye in one of London's most symbolic boroughs, the Conrad London St. James has announced it will be 'taking centre stage' as it reveals plans to open four new food and drinks concepts in Westminster. The food and drink at the Blue Boar Bar and restaurant are not what you would consider as "destination dining" and are not really in keeping with the hotel's upmarket image.
The property will be investing £1.75 million to create the ground-breaking and exceptional eating and drinking concepts, designed to provide a true British experience to the area's community and global travellers.
The hotel will be launching a new signature restaurant; a contemporary twist on a traditional London pub; an afternoon tea lounge and the hotel's first cocktail bar.
Michelin-starred chef Sally Abé has been appointed as Consultant Chef. She was recently named Chef of the Year in the Estrella Damm Top 50 Gastropubs 2020.
The hotel has appointed leading designers Wilson Associates to create and bring to life the luxurious interiors for each space.
Beverly Payne, General Manager of Conrad London St. James, said:
"We have an iconic location and we are expanding our concepts to equally offer delicious food. We are so excited to welcome Sally who has already had a considerable impact on the London dining scene and focuses on creating exquisite dishes using the best of British produce".

"Working alongside Sally over the past few months has shown us what a remarkable talent she is, and in spite of all of the trading challenges we're dealing with, we are absolutely confident that we have everything lined up to make a real mark on the London dining scene. Our new concepts will provide the ideal settings for Sally to demonstrate her versatility and to continue to champion and empower women in hospitality."
Sally Abé, the new Consultant Chef, said that the partnership is ' the opportunity I've been looking for. The partnership with Conrad London St James gives me a chance to fulfil my ambitions to create dishes and menus that show every aspect of my passion for seasonal British food.'
The first of the four dining concepts to open will be the Blue Boar pub which had been due to reopen in December of 2020, the menu will feature great wines, craft beers and premium and local gins. When Michele visited (review coming soon) there was evidence of a refurbishment in some areas of the bar, but in the current situation is wasn't totally clear if all the changes had been implemented. The other concepts are scheduled to open in spring 2021.