US removes 14-day quarantine for travellers
Travellers from the UK are still not able to enter the US if they have spent any time in the last 14 days in Europe or the UK. The irony of this when the US has a far, far worse rate of infection than the UK appears to be completely lost on them. I know many readers will not want to visit the US right now, but for those with family there or that have a trip booked for later on, they may be wondering if we will ever be allowed back. The US has quietly been removing travel restrictions which gives a glimmer of hope to those looking to travel. First, they removed the blanket ban on travel abroad for Americans (let's face it they are safer out of the country in most places!). Now they have removed the requirement to quarantine when entering the USA. To be fair it was a bit of a farce anyway since it wasn't actually enforced. It is however a step in the right direction towards reopening the borders in a controlled way.
The U.S. Centers for Disease Control and Prevention (CDC) previously recommended travellers quarantine for 14 days after visiting overseas destinations but that changed last week.
BA A380 routes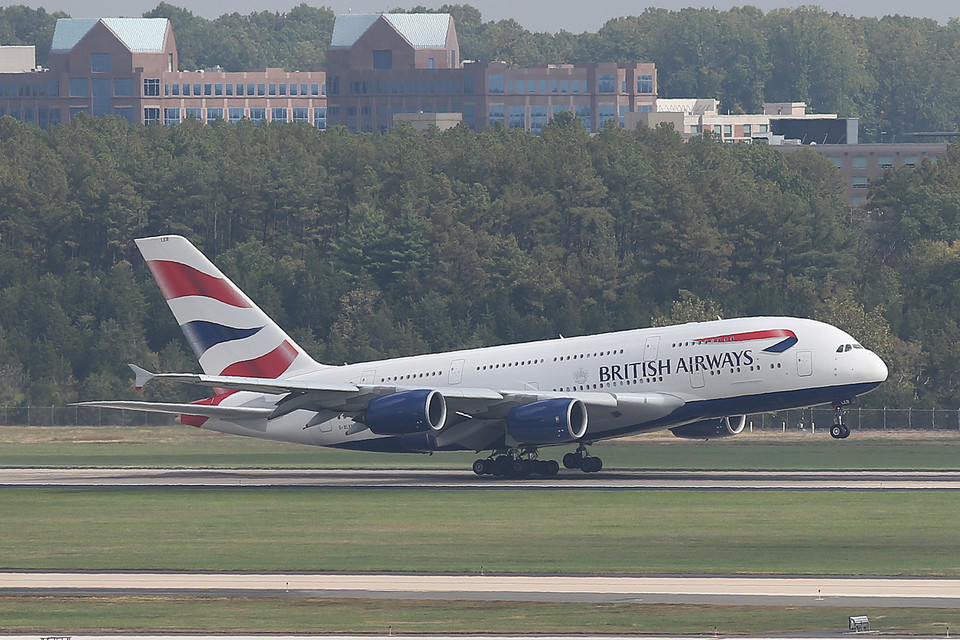 Last week I wrote about BA continuing to service their A380s which would suggest they are not planning to retire them just yet. BA has this week filed more routes with the A380 for winter 20/21.
The planned A380 routes now are:
London Heathrow – Johannesburg 1 daily
London Heathrow – Los Angeles 1 daily
London Heathrow – Miami 1 daily
London Heathrow – San Francisco eff 01FEB21 1 daily
Obviously nothing is certain as a lot will depend on the demand for travel returning by the time these are due to start.
HT: Routes online
More countries likely to be on quarantine list this week

Booking a holiday is something of a lottery at the moment. As I have said, I am keeping my plans very fluid with several backups in mind or even booked. One of the countries I have been keeping a close eye on is Switzerland. At the beginning of the pandemic, Switzerland did pretty well and got COVID under control quickly and normal life began to resume. Sadly it probably resumed a bit too much since nightclubs were open and people were commenting that you would not know that there had been a pandemic there in many respects.
I had a trip booked to Switzerland in two weeks' time and as the media begin to speculate that Switzerland is about to go off the FCO and travel corridor lists, BA has today cancelled my flight. My guess would be this is not a coincidence.
Previously I wrote about how to spot which country may be next off the list for safe travel. The government appears to be using two methods – the 7 and 14-day cases per 100,000. I had been monitoring Swizterland on this site for its 7-day rate and although it has only been rising gradually, today it went well over the nominal 20 cases per 100,000 where they normally take action. The next most likely candidate is the Czech Republic though this is not yet over the threshold. Although Italy has seen a rise in cases in the recent few days, it is still nowhere near the 20 limit (currently at 9 vs the UK on 11 on the source I am using).
Where are Virgin flying in September and October?
Virgin are gradually expanding their list of routes for September and October 2020. Some of these are still speculative as they involve what is known as a non "gateway" airport for the US. Only certain airports are allowed to accept international flights in the US. Personally I am surprised they are not offering more Caribbean flights since there are still a number of islands that are on the UK travel corridor list and have stable cases. Currently, they are due to restart their other Caribbean flights in the winter schedule which starts on 25 October. These include Antigua, Grenada, Havana, and Tobago. Obviously it will depend on what travel restrictions are in place at either end which will affect the demand.
London Heathrow – Atlanta eff 15SEP20 3 weekly 787-9 (4 weekly from 11OCT20)
London Heathrow – Bridgetown 1 weekly 787-9 (3 weekly from 13OCT20)
London Heathrow – Delhi 3 weekly 787-9 (4 weekly from 01OCT20)
London Heathrow – Hong Kong 3 weekly 787-9 (4 weekly from 18OCT20)
London Heathrow – Johannesburg eff 17OCT20 1 daily 787-9
London Heathrow – Lagos eff 24SEP20 4 weekly A350-1000XWB
London Heathrow – Los Angeles 1 daily 787-9/A350-1000XWB
London Heathrow – Miami 3 weekly 787-9 (2 weekly 01OCT20 – 17OCT20)
London Heathrow – Montego Bay eff 02OCT20 2 weekly 787-9
London Heathrow – Mumbai eff 16SEP20 4 weekly 787-9
London Heathrow – New York JFK 10 weekly 787-9/A350-1000XWB (14 weekly from 19SEP20, 17 weekly from 26SEP20, 21 weekly from 12OCT20)
London Heathrow – Orlando eff 06OCT20 4 weekly 787-9
London Heathrow – Shanghai Pu Dong 2 weekly 787-9
London Heathrow – Tel Aviv eff 06SEP20 3 weekly 787-9 (4 weekly from 01OCT20, 1 daily from 12OCT20)
Manchester – Orlando eff 06OCT20 4 weekly 787-9
HT: Routes online