BA launches double Avios promotion on flights and holidays
If you were thinking of booking some flights, now could be the time. With BA's current Book with Confidence policy which means you can cancel for a voucher refund if you don't want to or can't travel, it's low risk. You can find more details of the latest policy here.
Existing Executive Club Members and those who join the club can get double Avios on up to 10 flights or holidays. All you need to do is register and book by 31 August 2020 and travel by 31 December 2020 which is a decent window of opportunity. Holidays offer an opportunity to lower the outlay if you wanted to book a more expensive trip. You only need to pay a small deposit with the final balance due 3 weeks before departure.
Holidays that qualify are:
A holiday booked on ba.com or via the British Airways contact centre only.
Any combination of a Flights + Hotel, Flights + Car, or Flights + Hotel + Car booking, where the flight element of the booking, must originate in the members registered country (UK or USA),to be eligible for Double Avios.
However, you will face a longer wait for the bonus Avios. The bonus Avios collected through a Holiday will be awarded four to eight weeks after completion.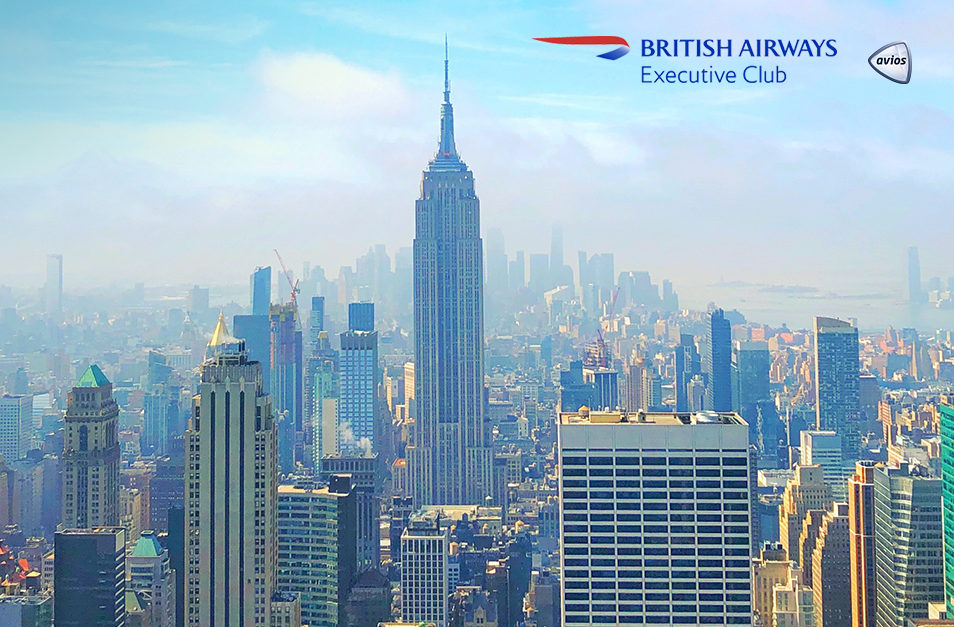 This offer includes all domestic flights in the UK and within southern Africa as well as BA's other destinations. Also included in the offer are our British Airways flights operated by their partners, American Airlines, Iberia and Finnair, when travelling between Europe and North America.
The catch is how they count the flights in your maximum of 10. Flights can be booked as a one way, return, multi-trip booking or as part of a holiday, where each individual leg counts towards the maximum of ten flights.
One-way example: New York–London with no return would be one Qualifying Flight.
Return example: New York-London-New York would be two Qualifying Flights.
Multi Trip example: New York-London-Edinburgh-London-New York would be four Qualifying Flights.
Double Avios is awarded on the first ten Qualifying Flights that are flown post registering and booking. Bonus Avios should credit within 24-48 hours.
The promotion does not apply to flights already booked sadly. (since I have just booked two – always the way!). You must register before you book any flights to get the double Avios.
You must register for the offer here before booking, and be a Member of the British Airways Executive Club, which is free to join.

Double Avios on flights can be awarded to all global Executive Club members and double Avios on holidays can be awarded to Executive Club Members who are registered in the UK or USA.
Current cheap Club Europe fares
If you are looking to book, there are still some very cheap Club Europe fares even though the sale has ended.
Athens £304 (160 Tier points)
Amsterdam £164
Porto £195
Rome £211
Milan £151
Venice £166
Sofia £221 (160 Tier points)
Tirana £225 (160 Tier points)
Vienna £184
Malta £300 (160 Tier points)
Nice £209
Newquay £166
Edinburgh £178
You can find the cheapest prices quickly using BA's low fare finder here.