Over the last few months since we could travel again, Avios have been the currency of all my bookings. This is because I can easily change them online (unless they have been the subject of a cancellation/change which can occasionally make it difficult), I can use more cash and less Avios if I want to keep the number of Avios down and also I can cancel or change up to 24 hours before. Plus under BA's book with confidence that gives you up to check-in closes to change or cancel your booking. Now you can get a full refund for Avios flights instead of having to take a voucher.
One thing I have found during all this is that Avios availability is the most volatile it ever has been. For example, my recent trip to Palma was changed dramatically from when I originally booked. By setting alerts we managed to change our seats to the times we wanted within 2 days of booking the flights. Using tools such as Reward Flight Finder to find Avios seats should be in the toolkit of any Avios collector, especially when you can do it free!
This is backed up by findings from Reward Flight Finder which demonstrates how the combined effect of three separate, recent events has dramatically increased British Airways reward flight availability to green and amber list destinations.
As RWF reported on 7th July, the latest flight schedule data shows that British Airways are on track to almost double the number of flights they operate from July. BA originally had 6,859 flights scheduled in June, but that number has risen to 12,756 scheduled flights for July. The expanded schedule reflects the recently announced changes to the UK's green and amber lists of permitted destinations, with 13 of the 18 new green list locations getting a significant increase in flights. Amber list countries such as those in the Carribean, are also receiving more BA departures. From 19th July, adults will no longer have to quarantine for 10 days on their return to England from an amber-list country (except France), so long as they have been fully vaccinated in the UK, a minimum of 14 days before their departure.
So, the government announced it was relaxing travel restrictions and British Airways scheduled twice as many flights. So what was the third event? Well, regular readers may recall that British Airways announced in May that it was doubling the guaranteed number of reward flight seats, available for Avios ticket redemptions, on every flight, departing from 28th July. They also announced the 250,000 additional seats being released for reward flights. Put simply, more BA flights, to more destinations with double the number of guaranteed reward seats for each departure, has led to a significant increase in the number of reward flights available to book for the remainder of 2021 and into 2022. In fact, the team at Reward Flight Finder has confirmed that there is unusually good reward flight availability at the moment in premium cabins, even to destinations that are normally hard to book as Avios redemptions.
Availability Hotspots
Bermuda- Green List
Whilst Reward Flight Finder shows good BA reward flight availability from October to December, it's even better in March to April 2022 outbound when the weather is better but just before hotel prices go up for the peak season in May. This includes plenty of reward seats in Club World and even in First if you are selective with your dates. However, for some reason, the flights coming back are not showing any availability for early 2022.
Singapore- Green List
Whilst Singapore is on the UK Government green list, it still has strict rules in place for arrivals from the UK. Which is why BA has only added a single additional flight to Singapore in its July schedules. However, Singapore trade minister Gan Kim Yong, announced this week that he hoped the country would be able to ease entry restrictions from October, by which time 75% of Singaporeans will have been immunised against Covid-19.
With BA's flexible "Book with Confidence" policies applying to reward flights too, many could be tempted by the available reward flight deals for later in the year. Of course, if Singapore does relax its entry restrictions, BA will almost certainly further increase its flights to this Asian hotspot.
As of today, Reward Flight Finder is showing plenty of availability for Club World reward seats from October and November but not much after that so you may want to consider booking now!
The Caribbean- Amber List
Reward Flight Finder reports that there has been a surge in searches from their members, for flights to the Caribbean, since the over 40s have been receiving their second vaccination doses in recent weeks. That's hardly surprising, given the appeal of the West Indies as a winter sun destination. Nonetheless, BA has now increased reward flight availability to Kingston, Jamaica, including Avios redemption opportunities over the popular December to April period. Club World availability is still good for spring 2022, but is likely to get snapped up fast.
St Lucia has less availability, but reward seat availability is still reasonable for August-September 2021 and June 2022 outbound.
Of course, whilst the availability above is correct as of the time of writing, reward flight availability changes frequently, so it's worth checking the latest situation using a reward flight tracker, like Reward Flight Finder, before setting your heart on an Avios redemption to the destination of your dreams.
The Improved Reward Flight Finder
Reward Flight Finder started out back in 2014 as BA Redemption Finder, the UK's first independent reward flight tracker for BA reward flights. I have used the site many times to search for availability and set alerts. However, in recent months the site has undergone some significant changes, which have dramatically improved the experience. It's much easier now to see what you need to find in one screen.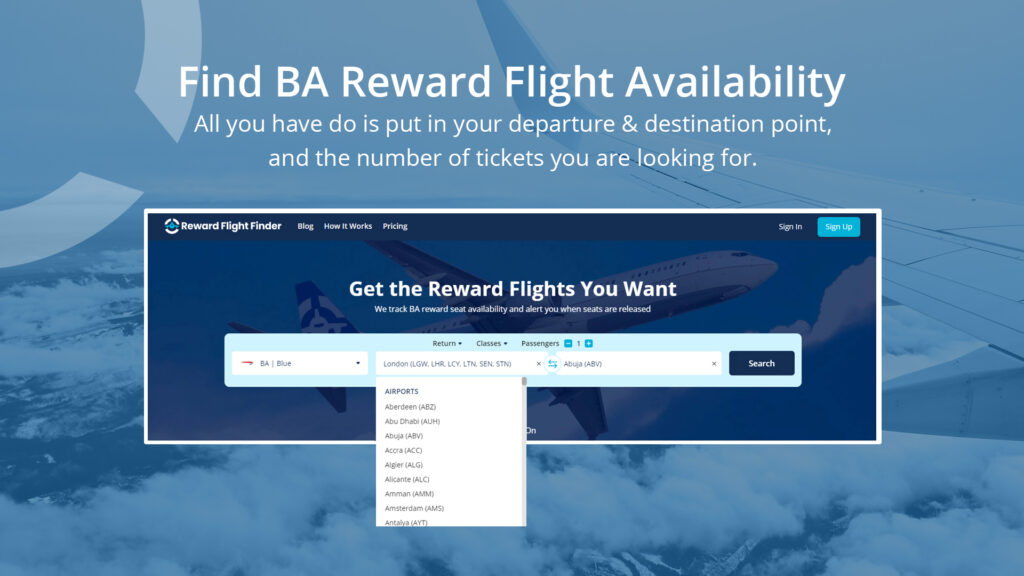 The website has been completely redesigned, making it look better and easier to navigate too. The improved reward flight search makes it far simpler to check BA reward flight availability across all cabin classes and to differentiate between peak and off-peak redemption periods. The site displays a whole year of reward seat availability, to each destination, in a single view making it simple to see the best months to redeem your Avios.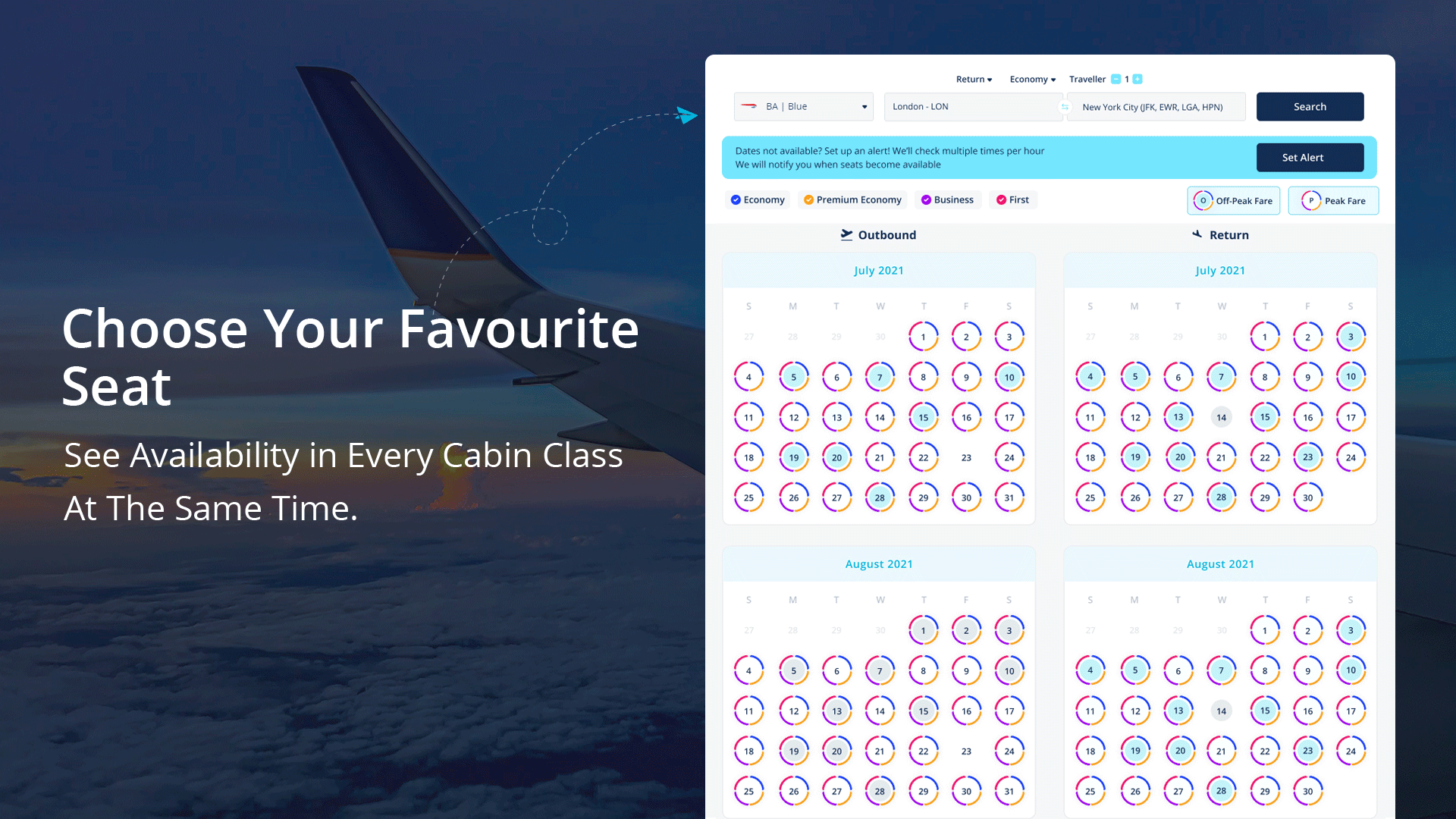 The map tool, available to premium members, has also been improved to help people, who are unsure where they want to go, to narrow down the options available for their Avios balance. The new site also offers more support for those new to the world of reward flights.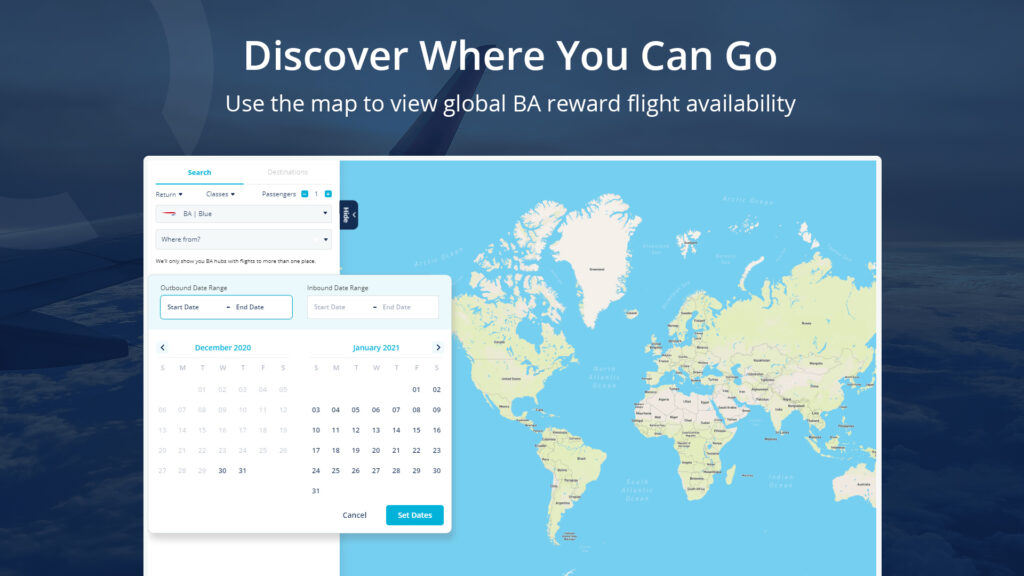 Unlike some of its competitors, Reward Flight Finder allows free members to undertake unlimited searches and set up to two availability alerts. For more committed reward deal seekers, the Gold and Silver memberships offer faster availability updates and up to 20 simultaneous availability alerts, for different destinations.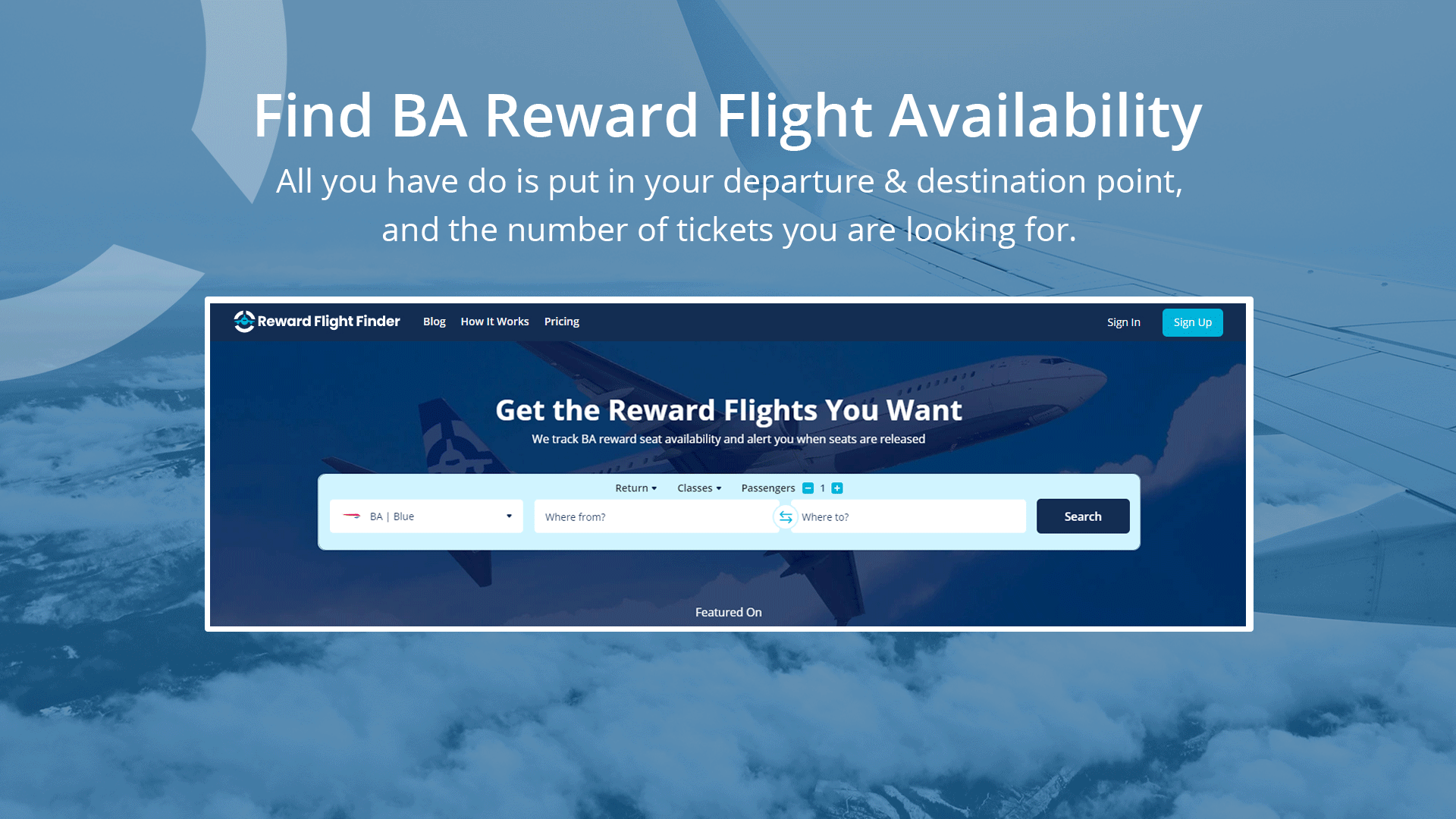 Special offer

Right now, Reward Flight Finder is offering a post-lockdown promotion, which includes a 14 day free trial of its premier Gold membership, followed by a monthly fee of £4.99 a month for life, versus the normal monthly cost of £9.99. This is a great deal and very valuable in the current travel situation. Using Avios and alerts has allowed me to book several options at once and then tweak them as new seats are released and travel rules change. Using this I have managed to go to Jersey, Malta, Portugal, and Mallorca on miles in Club Europe.
Gold members benefit from instant notifications as soon as Reward Flight Finder discovers new reward seat availability for their alerts. This gives them the best chance of getting reward seats for the most popular BA flights. If you have hourly alerts, the seats could well have gone by the time you get the alert to popular destinations.
You can see the three different options here: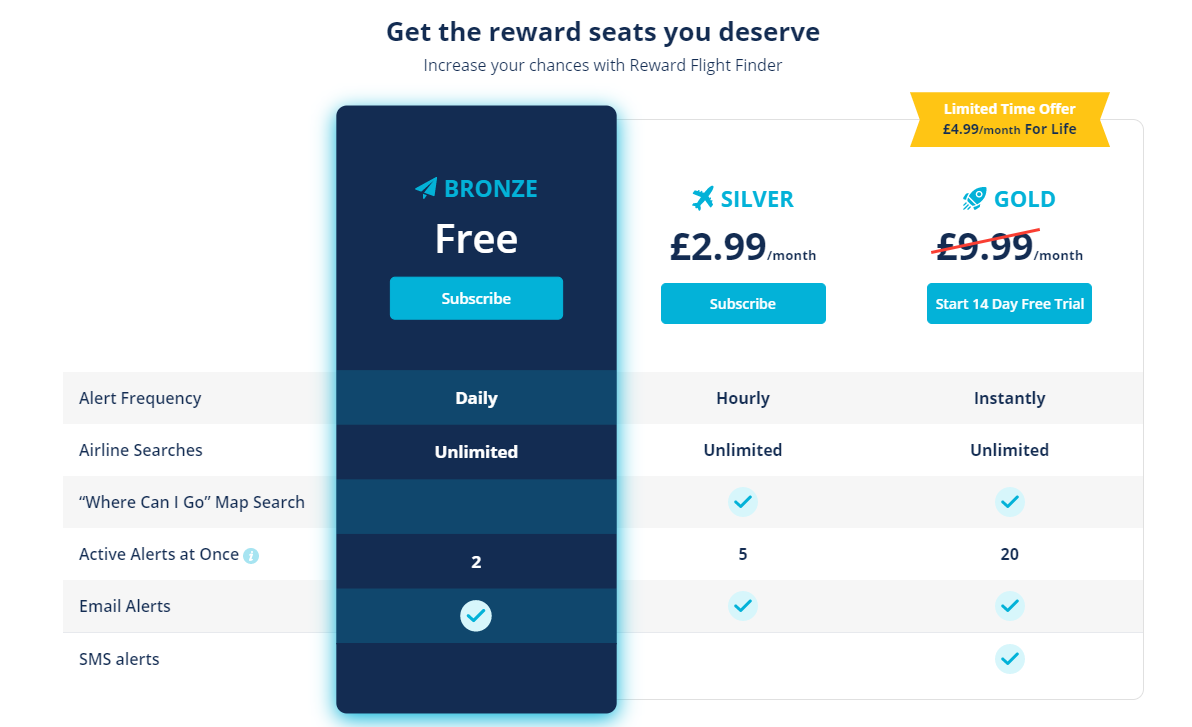 You can find out more and sign up here for the FREE Gold trial here.