Crazy cheap Maldives – £1250 for beach villa 7 nights
There have been some great bargains for the Maldives during the COVID crisis, but this is definitely one of the best value I have seen. Now that the Maldives are on the travel corridor list, it's a good time to plan a trip.
The offer comes from Travelzoo, a free to join travel club. It doesn't include flights as it is a voucher but there have been some great deals recently which you may have snapped up. Hopefully we will see more in the January sales.
The hotel in question is the UX* South Ari Atoll Resort & Villas which gets 5/5 on TripAdvisor.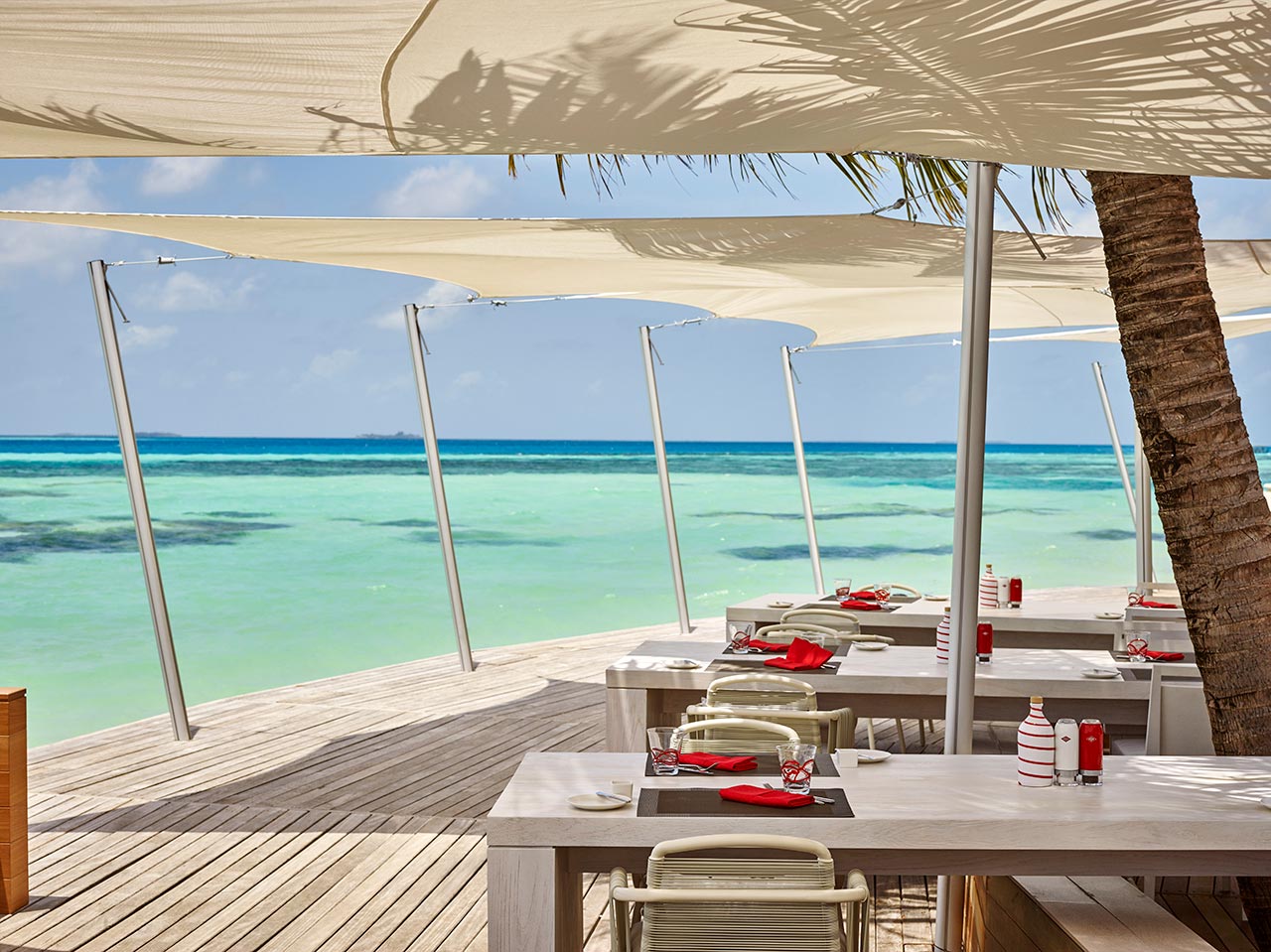 The deal has several different room types available. There are currently:
$1680 — 7 Nights for 2 (One-Bedroom Beach Pavilion) with a private deck opening up to the white-sand beach
$240 — 1-Nt Add On for 2 (One-Bedroom Beach Pavilion)
$2702 — 7 Nights for 2 (Water Villa) with a wooden staircase descending to the turquoise ocean
$386 — 1-Nt Add On for 2 (Water Villa)
$3265 — 7 Nights for 2 (Romantic Pool Water Villa) with 1100 square feet of space and a private infinity pool above the ocean
$466 — 1-Nt Add On for 2 (Romantic Pool Water Villa)
You also get a few extras on top of breakfast included:
All packages include Travelzoo member perks:

Daily breakfast for two
A sunset cruise for two, once per stay
A 30-minute spa treatment for two, once per stay

Add extra nights (with breakfast) starting at $240 per night
Hotel taxes are included, though a $6 per person, per night green tax is not
Not available on: Dec. 24, 2021 – Jan. 5, 2022
Limited availability on: March 1, 2021 – April 19, 2021; Jan. 6, 2022 – April 19, 2022
Surcharge of $170 per room, per night applies: Jan. 6, 2022 – April 19, 2022
You are basically buying a voucher for a stay. This comes with some risk given the state of the travel industry. However, Travelzoo are a large comany and have been going a long time and the offer is refundable. As always I would pay with a credit card to help should anything go wrong.
Here's how it works, you buy the voucher and then you need to book with the hotel by email. I would advise against the offer if you have no flexibility although they do offer a refund if you can't get the dates that you need. You can stay until the end of December 2022 and must book by 22 November 2022. I would advise booking as soon as you have bought the voucher to make sure you get what you want.
Since you pay in dollars, make sure you use a credit card with no foreign exchange fee if you can to avoud extra charges.
Dubai 3 nights from £330 in 5* Autograph collection hotel
Dubai is also a bargain at the moment. For example rooms at the Park Hyatt for early next year are around £149 + tax per night. This is very cheap for a 5* hotel. The hotel on offer is the Habtoor Grand Resort, Autograph Collection which gets 4.5 out of 5 on Tripadvisor.
The hotel is on the famous Jumeirah Beach and adjacent to the magnificent Dubai Marina. The JBR Resort features three pools, including kid's pool with water slides, variety of indoor and alfresco dining outlets, fitness and Spa facilities. With 446 rooms and suites, Habtoor Grand Resort, Autograph Collection also offers 14 themed bars and restaurants.
The downside of booking through a travel club like Luxury Escapes is the fact that you won't get your Marriott Bonvoy points or perks, but if you don't care or aren't a member of Marriott, it is a good value deal. The reason why this deal is such good value is the inclusions. The rooms may be cheap at the moment but the price of drinks is still the same. I remember paying over £10 for one small beer by the pool a couple of years ago. At Dubai prices, if you enjoy a drink I'm pretty much sure you get the value of the room just on the free drinks every night!
The cheapest dates are from April onwards. In January prices start at £425.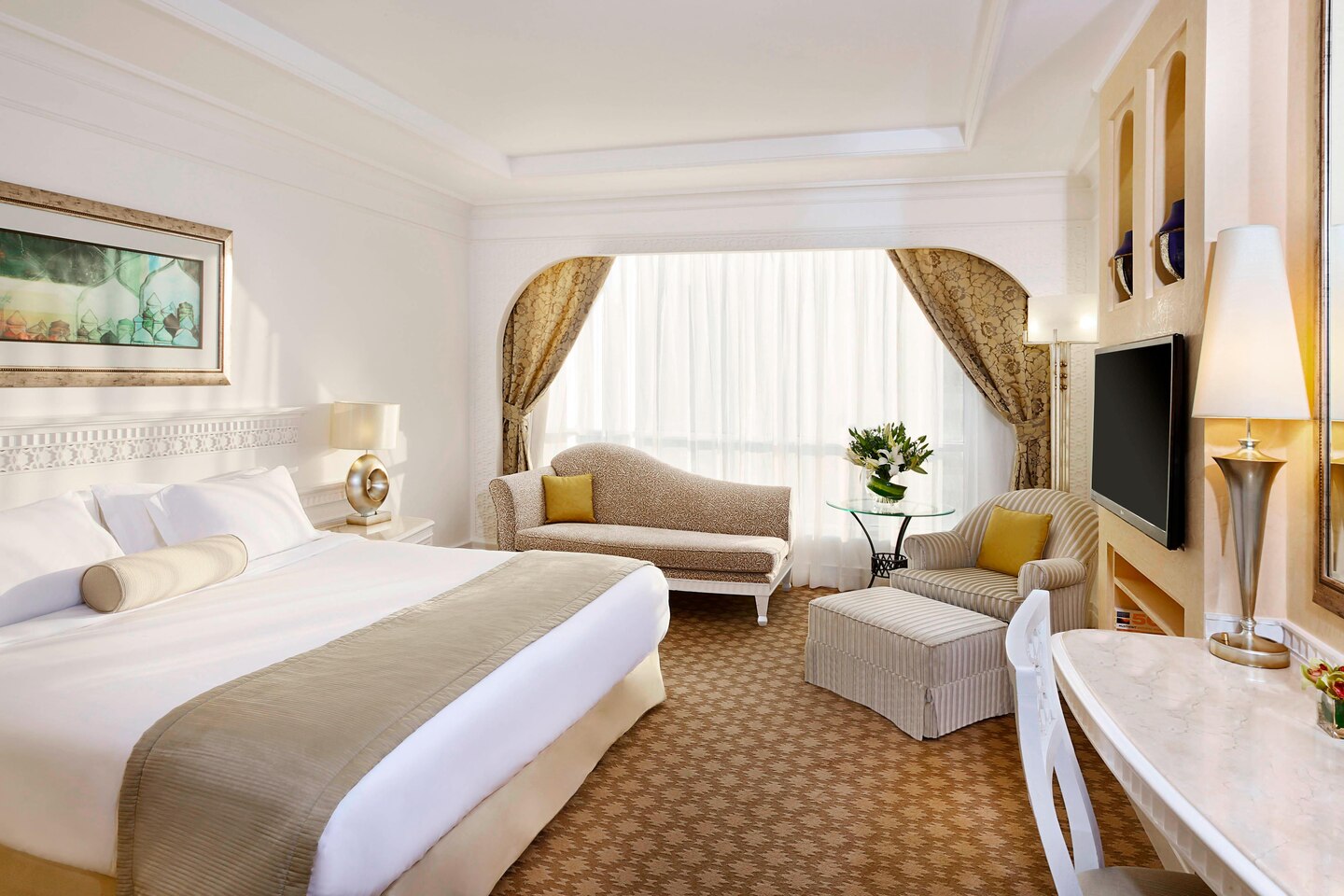 The £320 prices for a Tower Oceanfront King and includes:
Daily breakfast for two served at Al Dhiyafa Grand Kitchen
Nightly dinner for two served at Luciano's, Al Dhiyafa Grand Kitchen, The Underground Pub, Olival Eatery & Bar or The Grand Grill Restaurant and Lounge
Nightly free-flow alcoholic and soft drinks from 4pm-7pm at the Polo Bar
One-time 50% discount at the Elixir Spa (massages and body scrubs only)
One-time 40% discount at the Elixir Spa (facials only)
Club Rooms are also available for slightly more but you get one hour less of alcoholic drinks as it's only the lounge ones that are included.
The offer is available with Luxury Escapes. You need to join but it is free. You can find the page here.
IHG offer buy 2 nights get the third free
IHG have an offer for stay three or more nights to access discounted rates and save the equivalent of one night. It's almost the same as their Black Friday offer which was 30% off. You need to book by 30 December 2020 and stay by 31 March 2021. There is also a minimum of three days advance booking required and it is for participating hotels in Europe only.
The bad news is that there is a non-refundable deposit for the first night of the stay when you book. This would make me a little wary at the moment, although obviously if it was for the UK and the hotel closed, then you would have a good case for a refund. However, your stay dates can be amended up to 48 hours before arrival. You do not need to be a member of the IHG Rewards Club and in effect you get 34% off the Best Flexible rate for each night.
On this offer, I found the Intercontinental Park Lane from £177 a night which is an excellent price. You can read my review of the hotel here.