TLFL exclusive reader offer – 20% off Reward Flight Finder membership
Reward Flight Finder has teamed up with TLFL to offer an exclusive, one-off 20% discount on annual memberships to TLFL readers and subscribers. This applies to Silver and Gold memberships, for a limited period of 21 days from 16 September.
If you have trouble finding flights for your destination using Avios or perhaps have Avios you are struggling to use, then the easiest way to find the flights you want is to use a special service such as Reward Flight Finder (RFF).
With many people sitting on BA Amex companion vouchers they are struggling to use before expiry, there has never been a better time to get some expert help finding your business or first class Avios flights. Flight prices for long haul travel are extremely high, so it's the perfect time to use Avios to keep the costs down as well as increasing flexibility if you want to change or cancel your flights.
What is Reward Flight Finder?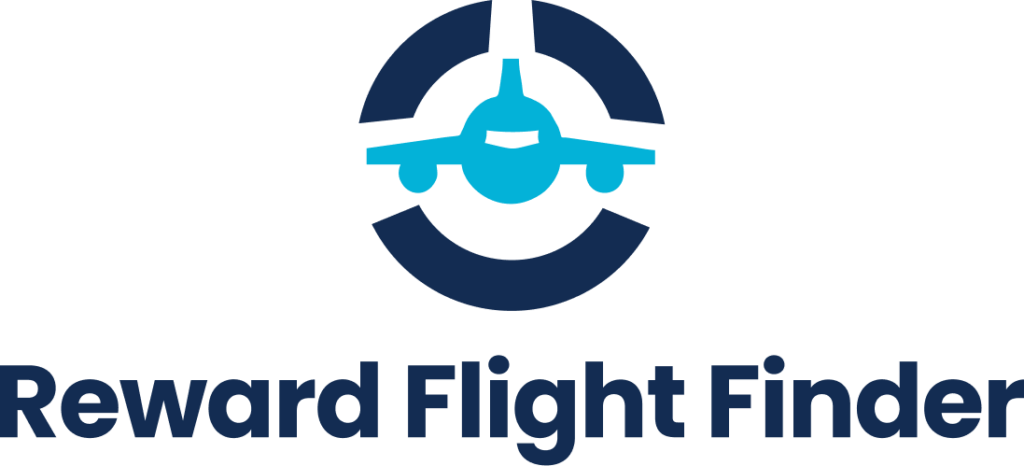 RFF was the original BA Avios seat-finding website and gives you a simple way to find Avios seats.
What makes it different to similar services?
RFF is focussed solely on Avios redemptions as this is what most people want to search for. That way, RFF can offer members the service features, news and travel tips they really want.
How do I use RFF?
You search the route you want and can select to see all available seats or one particular class. You can also highlight off-peak dates too.
The search results will show you an entire year's worth of Avios availability. For example, searching Cape Town, I can see that next September, there are still dates with 4 seats in business class available.
What else does RFF offer?
Where can I go?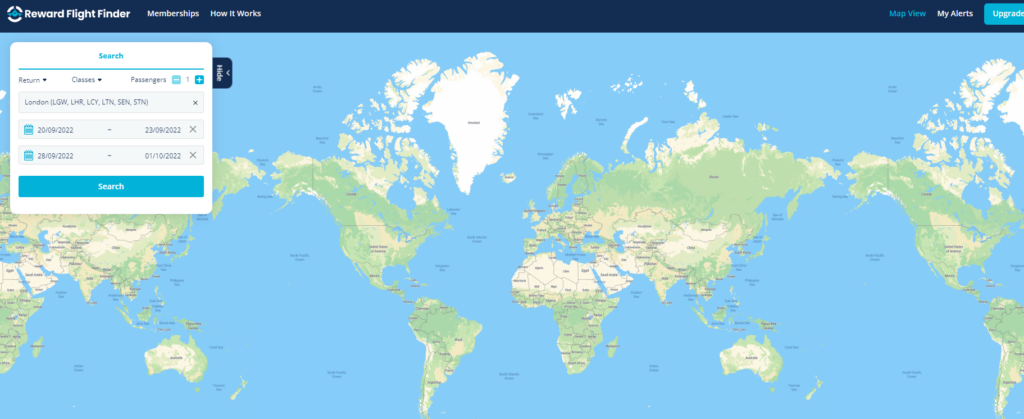 I really like the map feature, which is only available to Silver and Gold members. This allows you to put in the dates you can travel, what class you want, and it will show you all the BA flights available on Avios for those dates. Great if you struggle to use your Avios. It's also useful if you are trying to get to a particular place but can't and want to look at alternatives.
It saved my bacon a while ago when I was trying and failing to get to Miami at the last minute but managed to find flights to Atlanta instead, which was an easy connecting flight away from Miami.
Setting alerts
With RFF, you can check the full year of availability for any route in one search. If your dates aren't available, you can set up a simple alert to be notified when they become available. With Reward Flight Finder, they check your desired seat availability daily, hourly or multiple times per hour depending on the plan you choose. With this frequency, you increase your chances of finding your seats. With Gold membership, you can even get SMS texts to alert you to new seats, meaning you are less likely to miss out.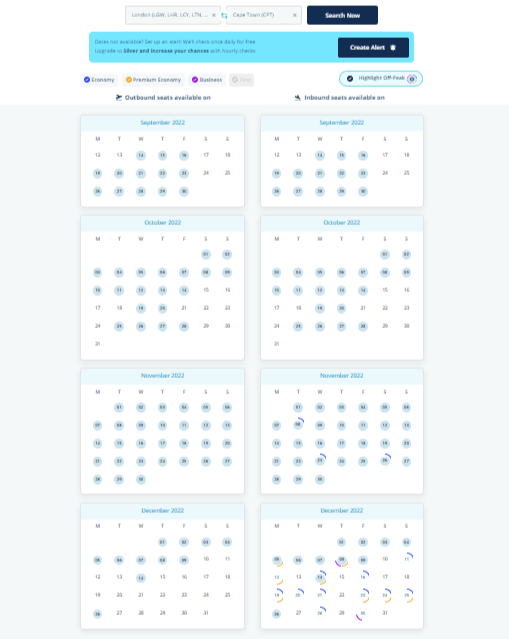 For very popular places if you don't book seats when they are released at D-355 it can be very difficult to secure them. However, availability does change constantly, but if you are just searching periodically on ba.com, the chances are you will miss out on finding seats when they are released again.
To create an alert, first make a search for the flights you want. Then you will see an option near the top of the results page to create an alert.
Which level of membership do you need?
There are two levels of membership included in our exclusive offer:
Silver membership – was £2.49 a month now £1.99 a month billed annually
Silver membership includes:
Unlimited reward seat searches
Get reward seat Alerts within 1 hour
Worldwide Map tool
Set up to 5 Alerts at once
Get email Alerts
You can sign up for silver membership here with the 20% discount.
It should show you the reduced price automatically once you sign in or create your account. Silver membership costs £23.99 for a year, a saving of £6 for TLFL readers.
Gold membership – was £4.16 a month, now £3.33 a month billed annually
Unlimited reward seat searches
Get instant reward seat Alerts
Worldwide Map tool
Set up to 20 Alerts at once
Get email Alerts
Get SMS Alerts
It should show you the reduced price automatically once you sign in or create your account. Gold membership costs £39.99 for a year, a saving of £10 for TLFL readers.
You can sign up for gold membership here with the 20% discount.
Terms and conditions
The discount applies to sign-ups to Annual products only.
This cannot be used on monthly membership sign-ups.
This discount will only be available for three weeks from 16 September.
Each user can only use the discount once to sign up once.
The discount only applies to the first year of membership (a one-off payment). After that, you must pay full Silver Annual and Gold Annual price.
You can still get the discount if you are already a member but don't have an annual Silver or Gold membership.
You are not eligible for the offer if you already have a Silver or Gold annual membership.
Still not sure? You can read the reviews on Trustpilot here.