Northern lights UK flightseeing
Unlike many other countries, flightseeing has not really taken off during the pandemic. If you haven't travelled during the pandemic due to the hassle with testing to get into other countries, this offer could be a good one for you!
Travelzoo are offering flightseeing to go to the Northern lights over the winter and early spring period from a range of UK airports.
In addition to searching for the Northern Lights, this experience also has pre-flight presentations with an expert team of astronomers. Throughout the flight, our astronomers will also give expert commentary on the many wonders you will see, from the Milky Way to Orion's Belt. Away from light pollution, this is perhaps the most vibrant you will ever see some of the more famous constellations.
The main guest astronomer for these excursions will be Pete Lawrence. Pete has appeared regularly on the BBC's long-running The Sky at Night programme and is highly regarded as a world-class astrophotographer.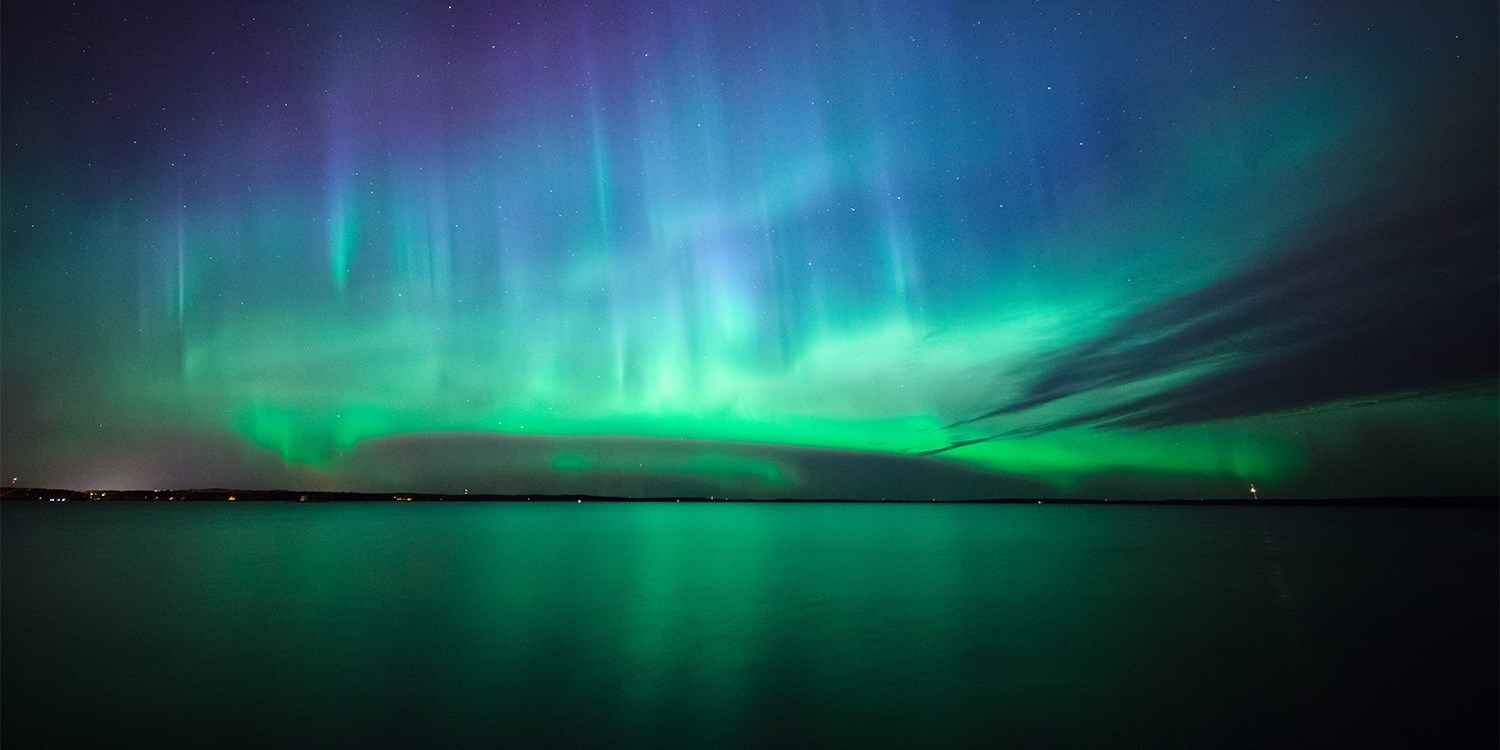 A 60-minute pre-flight presentation by expert astronomer Pete Lawrence, who regularly appears on the BBC's "The Sky at Night". Pete will be accompanied by either Nigel Bradbury, Fellow of the Royal Astronomical Society, or amateur astronomer and physicist Dr Lee Sproats.
Flight, which lasts over three hours, in search of the Northern Lights
Light refreshments on board
You can pay extra to create your own business class with the sole use of a row of two or three seats, or if a party of two would like sole use of a row of three seats, this can be requested for an additional charge.
When
£189pp (usually £229pp)
Newcastle… 2 March, 2022
Leeds… 2 November, 2021
Manchester… 3 November, 2021; 3 March, 2022
London Gatwick… 5 November, 2021; 23 March, 2022
Birmingham… 28 February, 2022
£204pp (usually £249pp)
Glasgow… 30 October, 2021; 27 March, 2022
Edinburgh… 31 October, 2021; 26 March, 2022
London Stansted… 27 February, 2022
Leeds… 4 March, 2022
£209pp (usually £259pp)
Bristol… 23 February, 2022
Cardiff… 25 February, 2022
£219pp (usually £269pp)
Exeter… 24 February, 2022
About the experience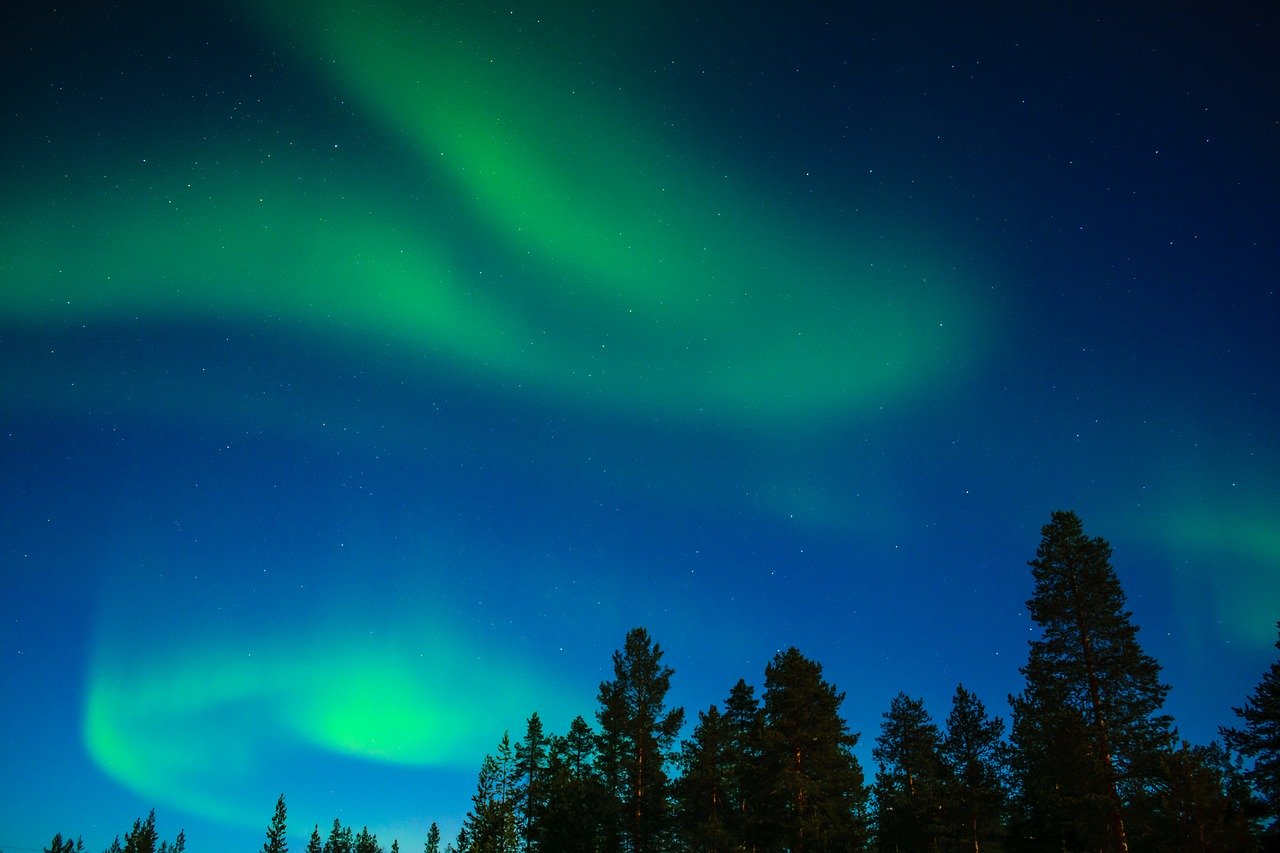 The evening begins with an informative pre-flight presentation, at the airport itself or in a nearby hotel, about how the flight will operate, the main sights that will be visible, how and why the aurora happens, and the forecast for seeing the Northern Lights.
You will then board the flight, and after take-off the cabin will be made as dark as possible to allow for optimum viewing. The search for the Northern Lights will be accompanied by expert commentary from astronomers.
After the night sky observation, the cabin lights will be switched back on and light refreshments will be served as you travel back to the airport. Obviously, the Northern Lights are a natural phenomenon and a sighting cannot be guaranteed. There is around an 80% chance of a sighting, varying from a gentle glow to dramatic curtaining effects.
All passengers must travel with a form of photo ID — a passport or driving licence is recommended. The flight is between three and three and a half hours depending on the airport you're travelling from.
Once booked cancellations are not possible, unless your flight needs to be changed or altered based on government restrictions at the time of experience.
UK to USA and Caribbean flights from 1229
With the US reopening firmly insight, fares to the US are pretty high from the UK currently. So the offer from Jet Blue is worth considering as it's a great seat as well as onboard food and drink.
Jet Blue recently launched flights to the UK and offers a different type of business class experience. From the elegant suites to the small plates farm-to-table experience, Jet Blue is a very modern business class experience. I'm dying to try it out as soon as the US opens up!
The £1229 price quoted is for the standard Jet Blue Mint Suite on their A321LR single-aisle aircraft on the route. It has an intimate feel compared to a larger wide-body aircraft. There is also the larger Mint Blue Studio which sits in the front of the cabin and is much larger. You can add this seat for around £200 each way.
Flights are from both Gatwick and Heathrow although prices vary between airports.
The catches
It's also worth noting that Jet Blue does not offer free lounge access. Also, the flights that require connections are in economy on the domestic flights.
Fares:
Miami £1474
Chicago £1304
Dallas £1256
Austin £1383
Boston £1229
Denver £1336
San Juan, Puerto Rico £1289
Fare rules:
Book by: 90 days in advance
Travel:

End of December to 6 April 22
Outbound – permitted Tue/Wed/Thu on each transatlantic sector.
inbound – permitted Mon/Tue/Wed on each transatlantic sector.

Minimum stay: 7 nights or a Saturday night
Maximum stay: 60 days
Transfers: 1 transfer permitted in each direction at USD 0.01 -applies per adult
Stopovers: No, next flight must be within 8 hours
Refundable: No but can get a voucher. Read policy here.
Changeable: Yes