If you read a lot of the miles and points blogs, you may already be aware of Club 1 Hotels as they are well known in frequent flyer circles. Both Paul and I have been a member for some time. We have written about Club 1 Hotels a few times but since there is a new special offer for TLFL readers I thought it was worth an update. This is the best offer to date with a free membership of their Gold tier which is worth €195. There's no catch – you don't need to sign up to pay for anything. If you are an existing member you can upgrade to Gold for free!
Club 1 Hotels feature many of my favourite luxury hotel brands such as Four Seasons, Peninsula, Mandarin Oriental, and Langham hotels. In addition, they have many other areas of travel with discounts such as flights and cruises.
So who are Club 1 Hotels?

Club 1 Hotels is a US-based private global travel club that provides wholesale rates at over 1 million hotels, 14 cruise lines, 12 car rental partners, 200+ airlines, and more. Unlike websites such as Last Minute Secret Hotels that do not disclose the exact hotel until you have already paid for the hotel, Club 1 Hotels Members shop by city, airport, brand and/or hotel name to get exactly what they want.
How do they get such big savings? It's because of the companies that Club 1 Hotels partner with, they pre-purchase over $1 billion in room nights annually at global hotels and resorts. Even better – many of these rates are refundable and they actually guarantee you will save money! See below for how the guarantee works.
There's a website and an app depending on what you prefer.
How much can I save?
Prices vary by location. Looking at a random date in London, prices were around £15 per night cheaper for the more luxurious end of the market. However, when you look at Vegas and the US in particular there are some great savings:
Looking at Wynn for one night on 15 December:
Average price on TripAdvisor including taxes – £430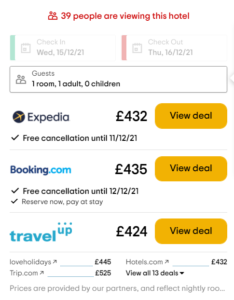 If we look at Club 1: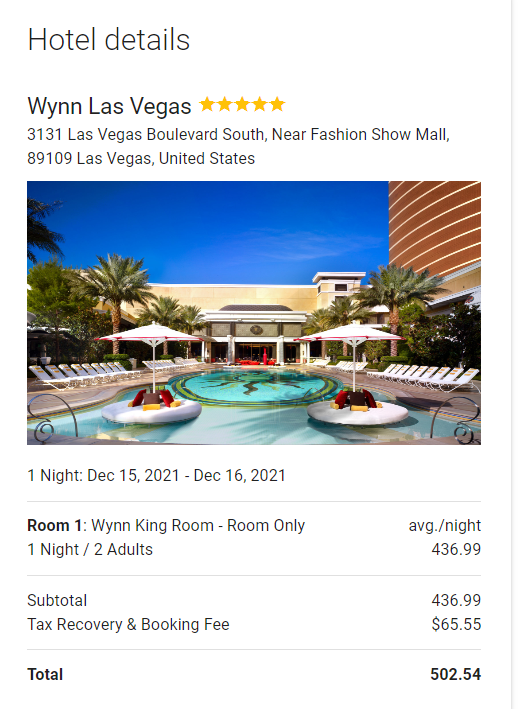 The price is $502 which is £355 in pounds. This makes a saving of £90 on just one night!
Obviously, it is always worth comparing to other sites and the luxury perks you get by booking a more flexible rate through our own luxury agents. The dollar rate is good for us right now which makes savings on US hotels higher than normal if you look at the price in pounds.
Club 1 do have a price guarantee which is also worth a look: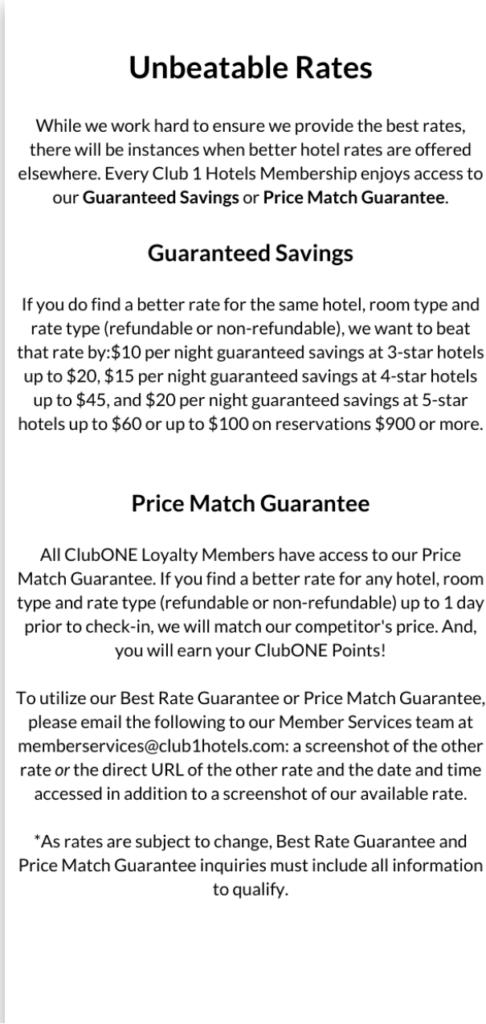 What else does Club 1 offer?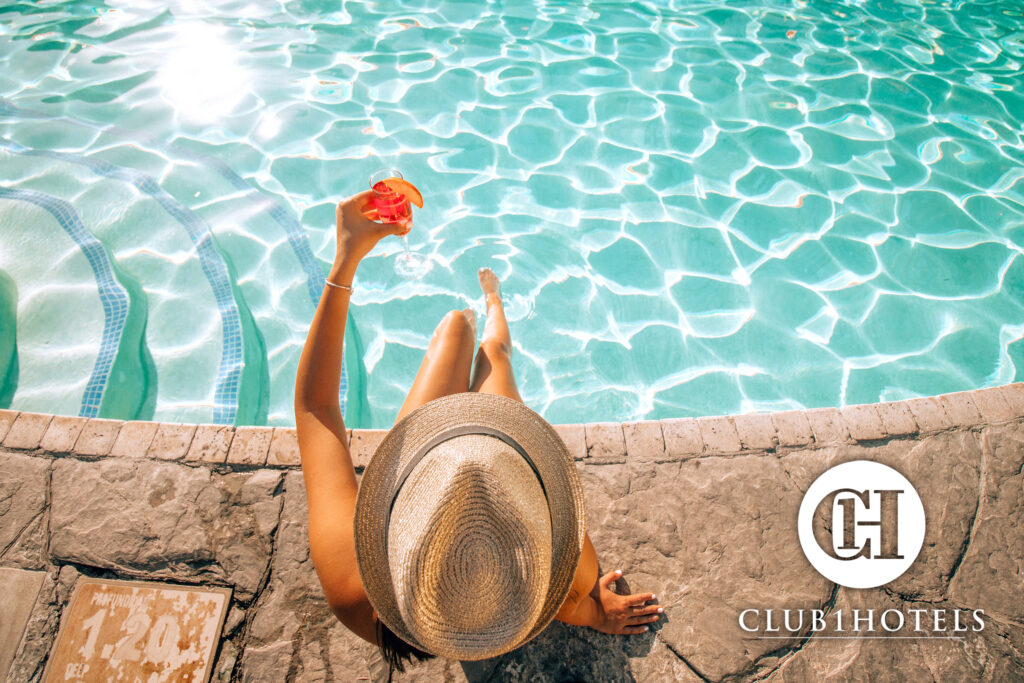 The book now and pay later is particularly useful for the current situation where we never quite know what will happen with our travels!
"Book-Now, Pay-Later" option with every booking.
Added an additional 300,000 exclusive wholesale rates and direct contacts for a total of 1.5 million hotels and resorts
Added even lower rates at over 500 car rental agencies and improved search filters
Added over 175,000 serviced apartments, homes, villas & other one-of-a-kind residences in the world's top destinations, offering professional hospitality and a unique sense of place.
What do I get with my Gold Rewards membership?
Here are the highlights of the offer:
Free 1-Yr Gold Rewards subscription for new members or a Free 1-Year Gold Rewards Upgrade for current Silver rewards members (shorter registration). a $195 value
Everyone will be automatically entered to win a $100 booking credit, the winner will be selected and notified on June 27th, 2021
Member may upgrade to Platinum rewards subscription to earn 10% back on all their hotel and/or car rentals. This normally costs $295 a year. As a gold member you will just need to pay the difference. To do this contact Membership Services once you get your Gold membership and ask to upgrade.
This offer lasts only 30-days.
Earn 5-ClubONE Points for every $1 USD spent on hotels, resorts, and car rentals that can be used toward future bookings. That's 5% back in points on top of the savings you have made!