Get 20,000 points bonus when you buy or renew IHG Ambassador status
IHG Ambassador is a paid membership rewards program that allows you to receive benefits across the world at InterContinental Brand Hotels and resorts. There is a special offer which gives you 20,000 bonus points when you join by 31 March 2022 and stay two nights with InterContinental® Hotels & Resorts, Kimpton® Hotels & Restaurants, or Regent™ Hotels & Resorts by 30 April 2022. InterContinental Ambassador status is purchasable for $200 USD annually which may seem steep, but it usually pays for itself if you choose carefully. If you have 40,000 IHG Rewards Club points you can use this instead of paying the $200 USD.
If you are due to renew, if you renew your InterContinental® Ambassador membership by paying $200, you will receive 15,000 IHG® Rewards points upon renewal. An additional 20,000 bonus points will be deposited into your account after you stay two qualifying nights, between your renewal date and 30 April 2022, at participating InterContinental® Hotels & Resorts, Kimpton® Hotels & Restaurants, or Regent® Hotels & Resorts. If you renew by using 40,000 points, then you just get the 20,000 points if you stay 2 nights by 30 April 22.
The program's benefits were amended in 2020 to make them slightly better and now it comes with 20,000 points as well.
Is InterContinental Ambassador Club worth it?
Free weekend night benefit
Intercontinental Ambassadors is a paid membership that usually pays for itself with the key benefit of a free weekend night if you reserve a minimum of two nights on a weekend stay. In fact, if you plan to stay at any InterContinental hotel for 2 nights at a weekend and the cost is more than $200 per night, it's worth joining. You still get the perks of the program for a year and it does not cost you anything even if you just break even. I last used my free weekend night in New York at the InterContinental Times Square where rates can easily be $500+ a night in normal times.
It's a lot easier to use the free night now as it can all be done online instead of the old paper certificates. One thing to bear in mind is that you have to book a special rate for the other non-free weekend night which is a flexible rate that will often be more than the cheapest rate available. As an example previously the InterContinental Park Lane was £289 on the free night rate meaning £289 for two nights with cancellation up to 4pm on the day, but the cheapest rate would be £233 a night with cancellation up to 3 days before. The total would be £466 so you would still be saving over $200.
You need to make sure the booking is made on the Ambassador Complimentary Weekend Night Rate ("AMB Certificate"). The certificate is not valid at any other rate. You can check the free night rates on this site. If you are staying more than 2 nights you would be better breaking it into two bookings to get a cheaper rate for the rest of it.
A weekend night varies according to the country you are visiting. Mainly weekends will include a Friday, Saturday, and Sunday. However, if you are traveling in the Middle East, hotels may definite the weekend as Thursday, Friday, and Saturday.
You can also use them at Kimpton Hotels which often accept the free night during the weekdays. While not as luxurious as the InterContinental they are usually more modern and have extra perks. They also offer free wine hours and other perks which make them worth checking out. You can read our review of the Kimpton in Amsterdam, here.
Finally, Regent hotels are included but these are mainly in Asia.
What does IHG Ambassador get you?

On top of a free weekend night stay, IHG Ambassadors will also be guaranteed a one category room upgrade, a USD 20 restaurant/bar credit and Platinum Elite Status in IHG Rewards Club. One of the best benefits is the guaranteed extended 4 pm check-out for late flights home such as from the US. The benefits apply on Regent Hotels and Six Senses stays too providing you book direct through IHG or with the hotel (or certain travel agents like our partners GHC).
If a hotel cannot provide a late check-out you receive 10,000 IHG Reward Club points to compensate for the inconvenience.
Here is the full list:
⁃ Guaranteed one category room upgrade (but upgrade excludes Club InterContinental or Regent Club experience/lounge access)
⁃ Guaranteed extended 4pm check-out
⁃ Complimentary weekend night*
⁃ Platinum Elite status in IHG® Rewards Club, and the corresponding benefits
⁃ Restaurants & bars credit of up to USD20 for every stay*
⁃ Complimentary mineral water daily
⁃ Complimentary internet
⁃ Single room rate for double occupancy
⁃ Mainland China Only: Complimentary breakfast for one each night you stay
*valid in select hotel restaurants, bars, and minibar (excluding in room dining). Currency & credit varies by country and are subject to change: United States of America USD20, Euro currency member states EUR15, United Kingdom GBP15, Thailand THB600, Australia AUD25, Japan JPY2000, Saudi Arabia SAR70, Malaysia MYR50, Indonesia IDR180,000, Vietnam VND280,000 (excluding Danang which is VND460,000), Hong Kong HKD135 (excluding Mainland China). All other countries: a credit of USD20 will be converted to local currency at local hotel exchange rate of the day, except Mainland China.
Finally if they can'r provide certain benefits you get decent compensation:
| | | | | |
| --- | --- | --- | --- | --- |
| | | Room upgrade | | Either a Restaurant & Bar or Spa credit of USD50, or 10,000 IHG® Rewards points (provided only once per stay). Not applicable on Reward Nights / Free Nights. |
| | | 4pm late check-out | | Either a Restaurant & Bar or Spa credit of USD50, or 10,000 IHG® Rewards points (provided only once per stay). |
Free IHG Platinum Elite Status – is it worth having?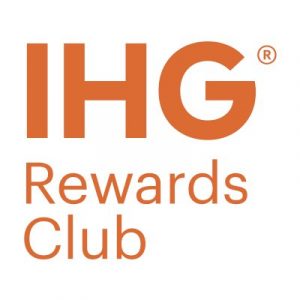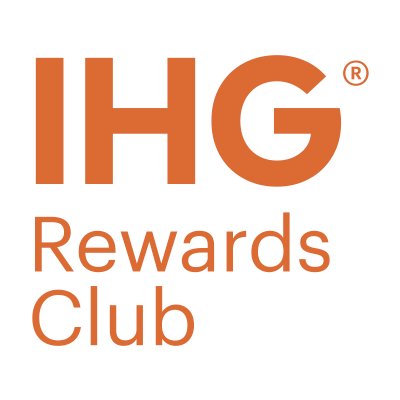 Immediately after purchasing the InterContinental Ambassador membership, you will also receive IHG Platinum Elite status. This usually would require 40 nights of stays at qualifying hotels or 40,000 points.
IHG Platinum Elite benefits are not really worth much. You get complimentary room upgrades, 50% bonus earnings on base points, elite rollover nights, priority check-in, and late check-out.
The full list of benefits is:
Bonus points Platinum members enjoy a 50% point bonus on paid stays
Late checkout – up to 2pm but but it's subject to availability and not available in all regions.
Points don't expire
Priority check-in
Room upgrades Space-available complimentary room upgrades but specifically excludes suites. It's also not available on award stays. (I've rarely had any upgrade or a decent upgrade with Platinum status)
Guaranteed availability
Welcome amenity Platinum Elite travelers get a welcome amenity for every stay. which will usually be a Raid the Bar/Mini Bar credit at Kimpton properties and a choice between bonus points or a food/drink voucher at others.
To get the full benefits with the uncertainties of travelling at the moment, I would recommend joining just before you book your weekend stay to get a full year or perks unless you need to use the benefits on another IHG stay before then. Free night certificates are valid for 12 months from joining but obviously, you need to stay by the end of April 22 to get the bonus points.
It is also worth considering if you wanted to get status in another chain that will do a status match. You will most likely have to show that you have stayed at an IHG property but if you do the free weekend night, that would count. Check the T&C of the status match you want to achieve before you decide. There is more about status matching in this article.
What does 20,000 points get you?
Not a lot is the answer! Looking at dates next January for London hotels, the only hotels you could buy in full would be a Holiday Inn Express in outer London for 17,000 points. The Intercontinental costs 73,000 a night to give some context.
However, you can use points and cash so you could book a more expensive hotel and use them to get cash off. For example, if you booked the Intercontinental Park Lane which usually costs 77,000 points, you could use 10,000 points to reduce the cost down to 67,000 + £54.95 with the room costing £390 cash currently. For me, that's definitely not worth joining specially and having to book a stay to get the 20,000 points.
Conclusion
The Intercontinental Ambassador scheme is usually worth joining if you plan to stay in an Intercontinental, Kimpton or Regent hotel at a weekend anyway or the benefits would be useful if you stay at those hotels regularly.
However, the 20,000 points are not really worth much so I would not join just to get those unless you are planning to stay at a qualifying brand by 30 April 2022 anyway.
You can find more information in the terms and conditions here and join on the IC Ambassador page here.