Etihad UK business class sale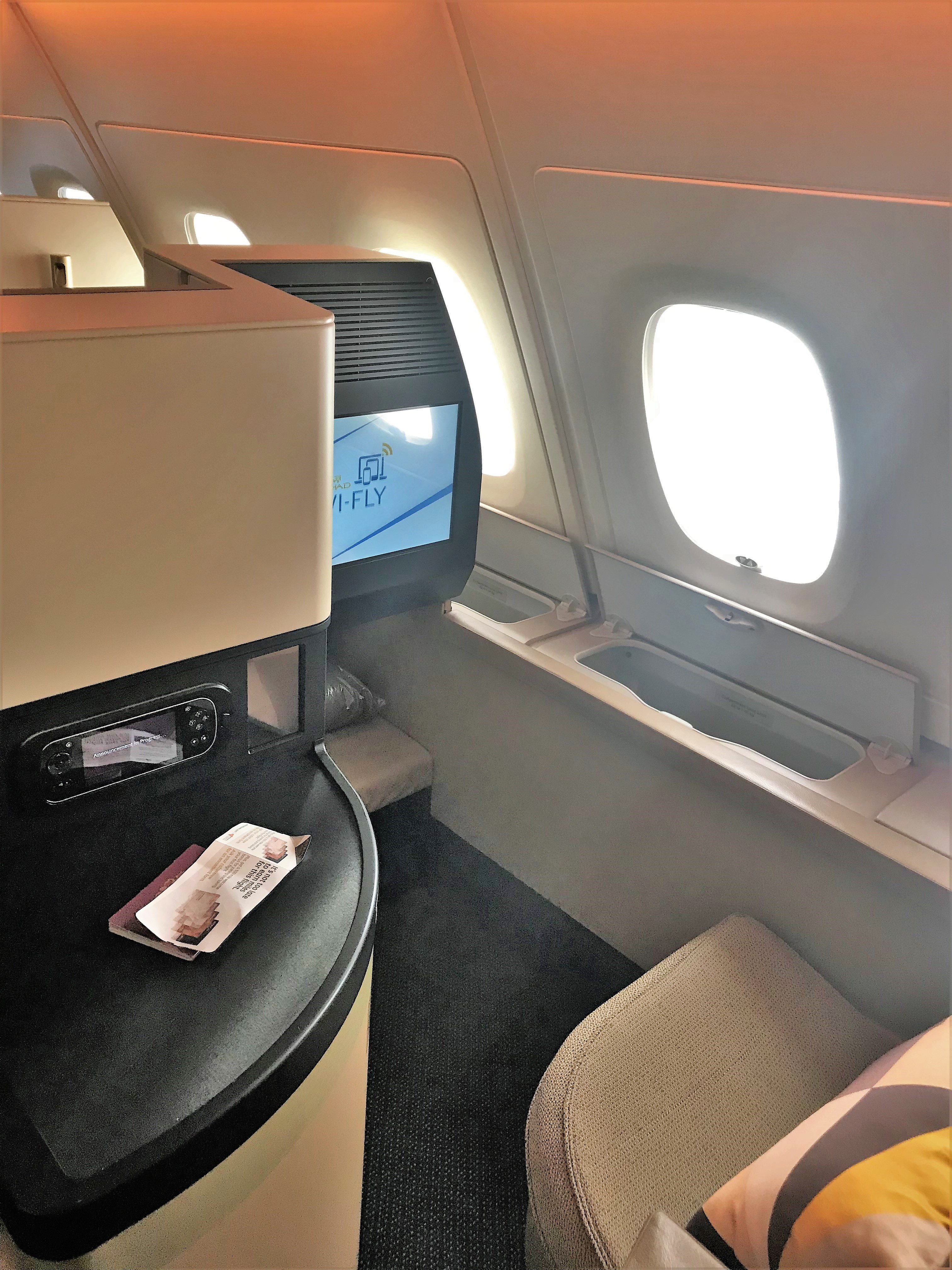 On Monday Etihad launched a new sale from the UK. The fares are pretty reasonable, but if you want the best bargain and don't mind taking a risk, then it's worth looking at other departure points as well as the UK since the sale is worldwide. Book by 23 January for travel until 31 August 2022. I rate the Etihad business class suite highly although prior to the pandemic onboard service was a little hit and miss at times.
You can rebook your flights for free if you need to change dates but you must book before 31 May 2022. There could be a fare difference to pay though. Also, you get Global COVID-19 cover included. If you are thinking of Dubai or Abu Dhabi, you can get get a free ticket to Expo 2020 when you fly with Etihad Airways to Abu Dhabi any time before 31 March 2022. Abu Dhabi airport is only 45 minutes from the Expo site in Dubai, and there's a complimentary shuttle service to get you there and back.
The best UK fares are:
London to Dubai – £1,499 (bus transfer from Abu Dhabi)
Manchester to Dubai £1,499 (bus transfer from Abu Dhabi)
London to Abu Dhabi £1,699
Manchester to Abu Dhabi £2,099
London to Chennai £1,499
London to Jakarta £1,899
London to Kuala Lumpur £1,999
London to Lahore £1,499
London to Male £1,999
London to Melbourne £2,999
London to Mumbai £1,499
London to New Delhi £1,499
London to Seoul £1,999
London to Seychelles £1,999
London to Singapore £1,999
London to Sydney £2,999
London to Tokyo £1,999*
Manchester to Jakarta £1,599
Manchester to Kuala Lumpur £1,799
Manchester to Male £2,599
Manchester to Melbourne £2,799
Manchester to Sydney £2,799
You can find the sale page here and the global covid cover and cancellation/flexibility policy here.
100% bonus on buy Hilton points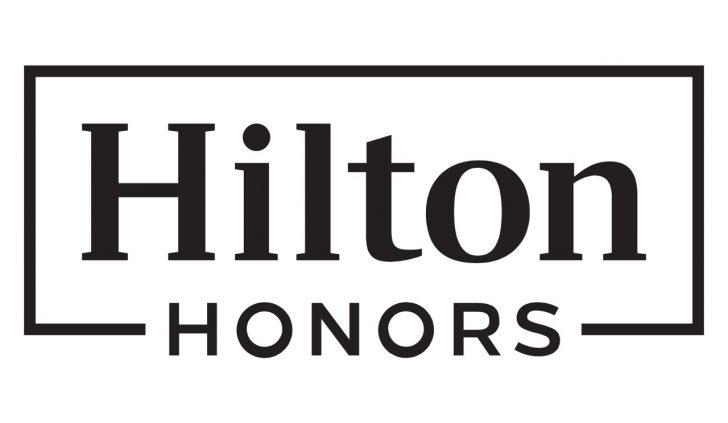 At the moment, I would not buy points except when an offer is on since they seem to be almost continuous. For those waiting to buy points, the 100% bonus is back.
For the latest Hilton Honors offer of a 100% bonus, you need to purchase a minimum of 15,000 points by 9 February 2022. The maximum you can buy is 80,000 points per calendar year. This gives you a total of 160,000 points for $800 which is equivalent to ~£584. Though you could of course pool or transfer points from other people to make up the difference.
The question remains the same – should you buy? For topping up to make a redemption then it's a good time with a 100% bonus which is the most Hilton gives at the moment. However, for buying rather than paying cash for a property it will depend on the points and cash prices of the property. Points prices are dynamic so only buy points just before you plan to book or you may find that the price has gone up by 3 or 4 times as the standard redemptions have sold out. Don't forget that you can get 5 nights for the price of 4 when you book with points and have Hilton status (must be booked as one continuous stay).
Also, look at how busy the hotel is for your dates. For example, for very popular hotels on points you have to book a year in advance to get the standard redemption rates.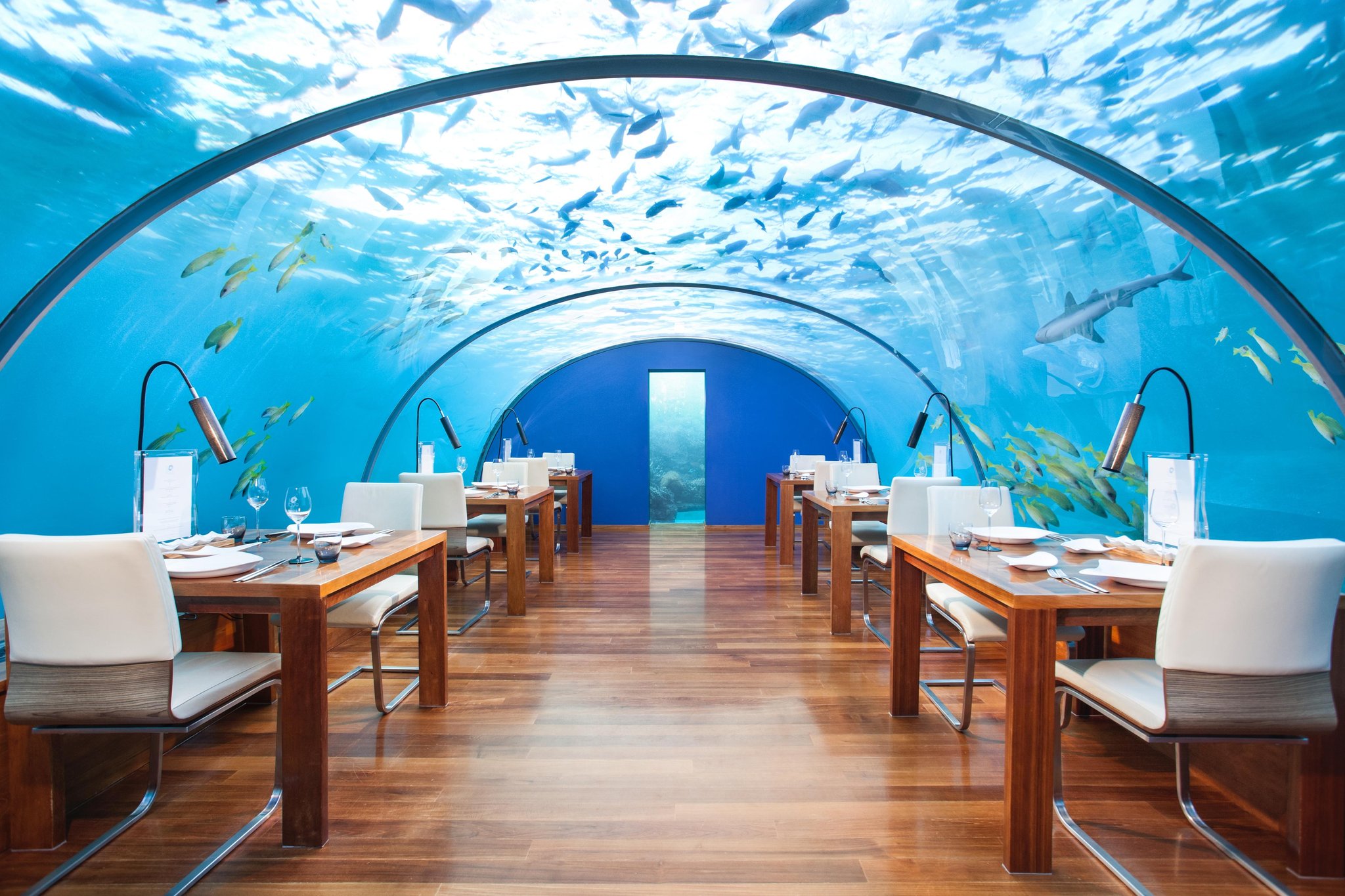 Many top-end hotels cost from 95-120,000 a night for a standard redemption. Some hotels that have high rates and are probably considering points for are The Biltmore London, Conrad Maldives, Waldorf Astoria Maldives, Waldorf Astoria Beverly Hills, and Conrad Bora Bora. So at best you will get 1 full night's worth of points from £584 of points plus 40-65,000 leftover. So you need to make sure that the hotel costs more than around £400 a night to make it worthwhile. Consider that if you decide to cancel for some reason, then you are stuck with a load of very expensive points which would not be the case if you booked on a refundable cash rate.
You can find the Hilton buy points page here.
Great Virgin Voyages Offer from £379pp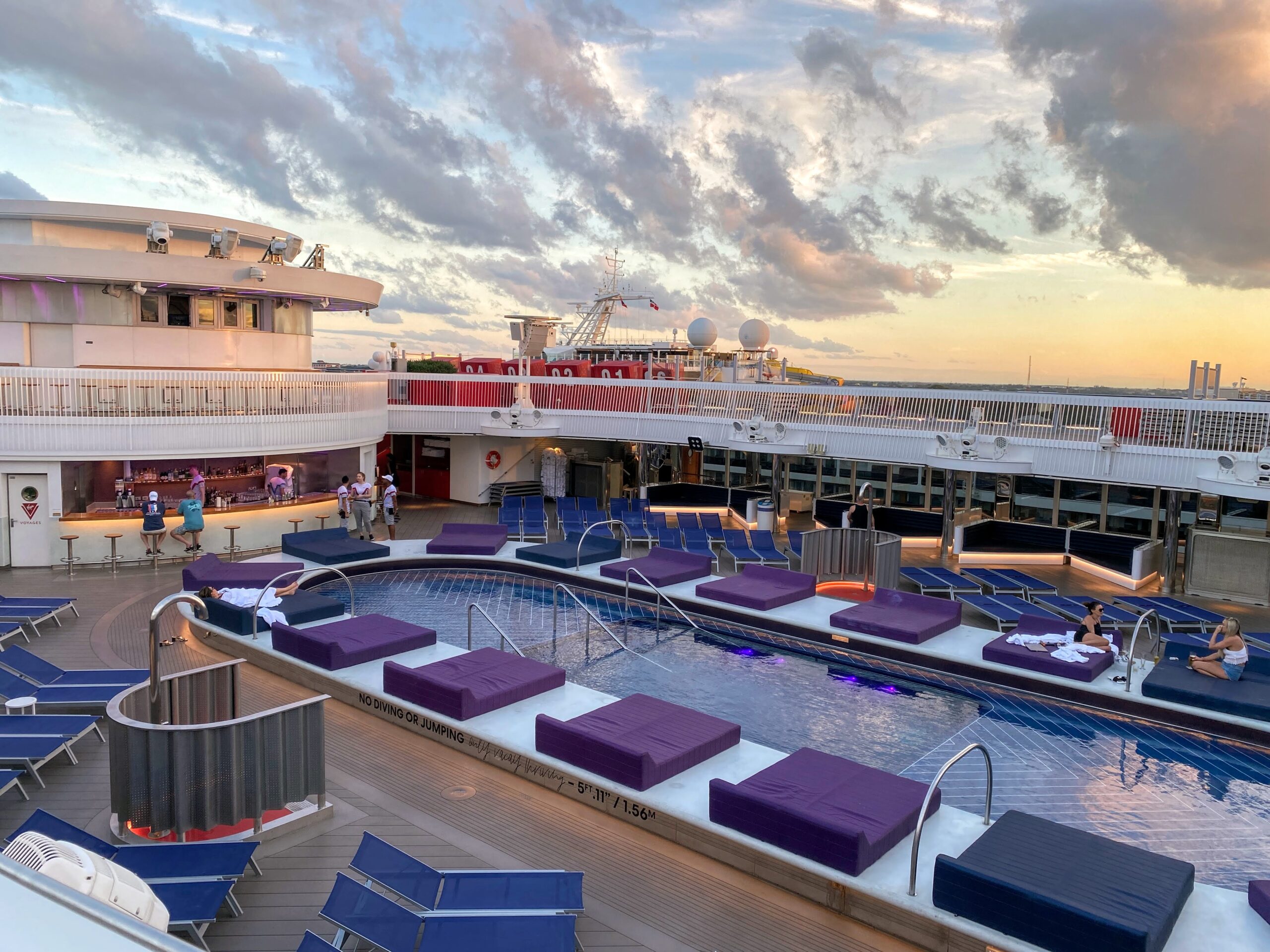 If you were tempted by my review of Virgin Voyages' Scarlet Lady, which was the ship featured on the Apprentice last week, then this offer could be for you.
Travelzoo are offering a 3-night cruise from just £379pp for 2 sharing or £479 for solo sailors. The ship will sail from Portsmouth to Zeebrugge for a night stop. That's close to Bruges, Ghent and Flanders Fields near Ypres for when you go ashore to explore. The cruise will be on one of Virgin's newest ships, Valiant Lady.
Travelzoo is a well-known members-only travel deals website. It's free to join here.
What's included
Port parking at Portsmouth International Port (worth £35 per vehicle)
3-night no-fly Belgium cruise on Valiant Lady, in an Insider cabin, with an onboard overnight stay in the port of Zeebrugge
Full board, with meals at a choice of 20 restaurants onboard the ship
Soft drinks (still and sparkling water, non-pressed juices, sodas, tea and coffee)
Onboard Wi-Fi and gratuities
Group fitness classes on the ship, such as HIIT classes, spinning, vinyasa yoga, and meditation
If you want a different cabin the prices are:
Sail in a Sea View cabin from £429 per person
Sail in a Sea Terrace cabin from £449 per person
Sail in a RockStar Quarters suite from £849 per person
Sail in a Mega Rockstar Quarters suite from £1149 per person
Add a pre-purchased US$300 bar tab, and get an extra US$100 to spend on drinks'
Virgin Voyage's flexible booking policy allows you to cancel up to 15 days before the voyage date, and receive a future voyage credit — enquire on booking.
When
Sail on 1 April, 2022, from Portsmouth.
Depart on 15 April, 2022 (Easter Friday), from £429 per person.
You can find more information here but you will need to call Iglu on 020 39930 055 to speak to a consultant, to book this offer.