Firstly, I want to thank all my lovely readers who took time to wish me well yesterday. Unfortunately, due to a power cut at the hospital my operation was cancelled at the last minute. I am now keeping my fingers crossed for a new date quickly as August is full of flights with trips on FlyBMI to Munich, LATAM to Madrid and Iberia to name but a few! I was tempted to have a couple of days off sitting in the sunshine anyway since I have been busy writing articles in preparation but I decided to save that for when I really need it!
Hong Kong business class from £1590 but is it a good deal?
A bit of a price war has broken out from Brussels and Amsterdam probably due to the launch of a new airline with a service to Hong Kong. You may not have heard of Air Belgium (not to be confused with Brussels Airlines) as they only started flying on 6 June 2018. The airline currently only flies to Hong Kong but has designs on mainland China later in the year. Air Belgium will operate 3 flights per week in July and 4 from October. So what do they offer? The business class seats are laid out in alternate 1-2-1 and 2-2-1 layout with some of the sought after 'throne' seats (above) that give you plenty of personal space.
flatbed –  length 2m (79")
seat width of 53cm (21,5")
large entertainment screen of 26cm x 15,5cm (10,2" x 6,1")
power points
quality bedding
provision for PC power, multi-port, iPod socket
welcome drinks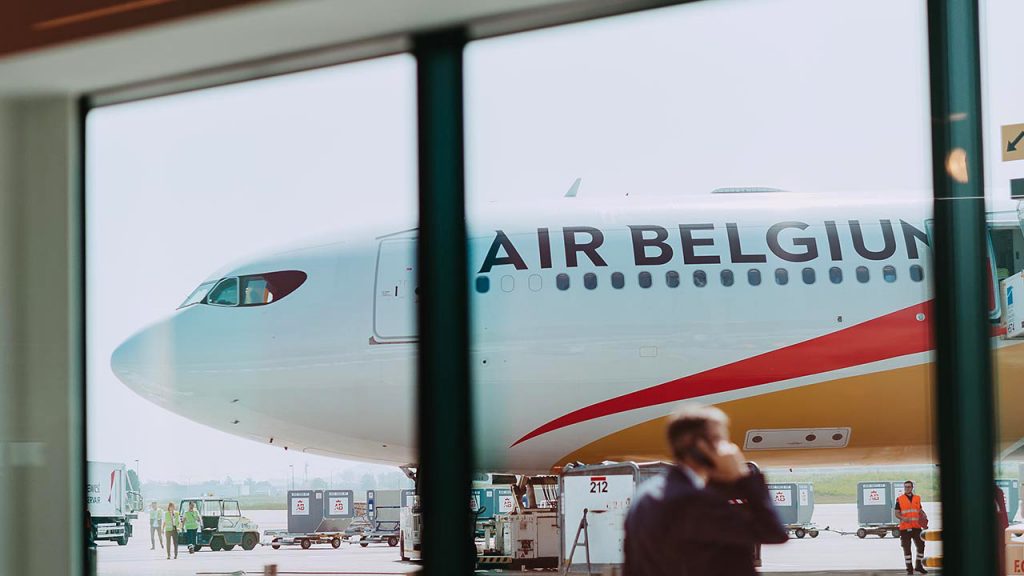 There are a couple of drawbacks with Air Belgium. First, they fly from Brussels' smaller Charleroi airport rather than the main one leaving you with a dilemma of how to get there if you are flying from the UK into the main airport. Obviously, an overnight stop is a good way to overcome this as I always recommend one with an ex EU anyway. Secondly Air Belgium currently only have 3 A340s and one of those is being leased to Air France. This means that should one of the aircraft have a technical fault there is far less contingency than you would get on a major airline so you need to take that into consideration.
Tickets can only be booked at the moment direct with Air Belgium on their website.
If you don't fancy Air Belgium there are two other deals from Belgium for a similar price with SAS and Hainan/Hong Kong Airlines but since both of these involve another stop it makes it a very long journey from the UK.
A better option if you want to collect Avios and some tier points would be British Airways from Amsterdam who have flights from £1653. These include the A380 from Heathrow and would get you 360 tier points, not including positioning flights. There is a minimum stay requirement of 7 nights.
Private jet experience for £238
If like me you have always fancied a private jet experience it is now easier than ever to do this without spending a fortune. Most of the trips are not quite a private jet as you will share your ride with other people but pretty much everything else will be like a private jet experience for a fraction of the cost. I talked more about it in this article which includes how to have a private jet to yourself with empty legs.
Reader Stuart drew my attention to Hahn Air (Germany) who offers a very reasonable and easily bookable experience on a 4 seater Cessna Citation CJ4 jet. The flight operates on Mondays and Fridays every week from Luxembourg to Düsseldorf. The flight is run to keep up their pilots' airtime & legal flying requirements. Flights are often empty as Stuart's was  (He was the only passenger on his flight). You do also get lounge access at Luxembourg. Transit to the aircraft is by normal airport bus.  There is no alcohol but there is a picnic basket at the front with snacks and drinks.
One option would be to combine this with a Luxembourg Tier Point Break as it is usually one of the cheapest places to get Club Europe flights to. Tickets can be booked with most online travel agents including Expedia from £238 one way. If you wanted to return to Luxembourg a cheaper way, direct flight start from about £100.
Malaysia Airlines business class holidays from £1999
Earlier this year Malaysia was doing some great deals in business class but the last sale was so underwhelming I didn't bother to mention it. However, Trailfinders have a good deal on this week which is worth a look. Some of the deals are about the same prices as the cheap flights from earlier this year when you factor in the value of the accommodation even though Trailfinders are saying that the accommodation comes free.
The prices are applicable for travel 01/09/2018 to 31/10/2018 when you book by Friday 6 July. The options include:
Phuket – 5 nights in a 5* hotel with business class flights £1999
Bali – 5 nights in a 5* hotel with business class flights £2129
Borneo –  5 nights in a 5* hotel with business class flights £2139
Melbourne – 5 nights in a 5* hotel with business class flights £2959
Brisbane –  5 nights in a 5* hotel with business class flights £3039
The deals can be booked direct with Trailfinders.