British Airways luxury sale
Last week I wrote about the latest luxury sale from British Airways which had some decent deals on BA Holidays which you get double tier points on for 5 day holidays or longer.
I have now had a look at the first class deals, and there are some decent value flights in comparison to the average business class fares. First class has full pre-covid service (apart from the warm nuts) and I was impressed by the food and drink on my recent flight.
Here are the best deals from Heathrow:
Atlanta from £2342 return
Boston from £2346 return
Chicago from £2342 return
Dallas from £2642 return
Denver from £2347 return
Houston from £2542 return
Las Vegas from £2547 return
Miami from £2972 return
Nashville from £2251 return
New Orleans from £2347 return
New York from£2281 return
Philadelphia from £2342 return
Phoenix from £2551 return
San Diego from £2547 return
San Jose (CA) from £2542 return
Seattle from £2642 return
Washington DC from £2442 return

To find when the lowest fares are available I suggest using BA's low fare finder. It only appears to be updated daily, so can be slightly out of date, but it's a good starting point as it can pinpoint the month and exact dates of the lowest fares.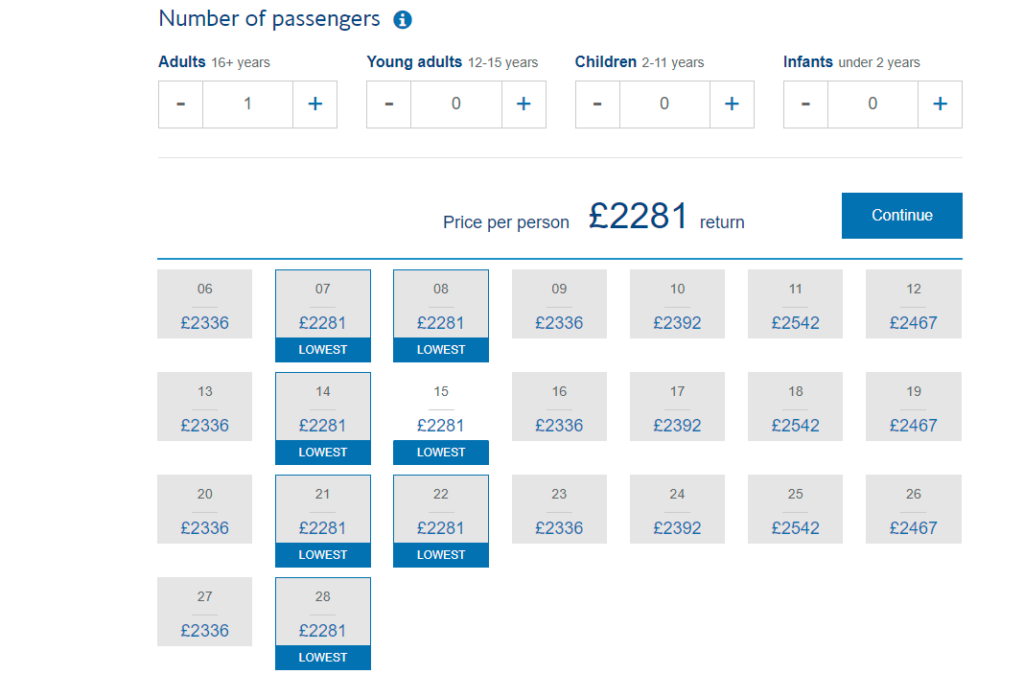 You can, of course, add a car or hotel for five nights to these fares to get the double tier points when you travel by 30 September 2023.
You can read the full terms and conditions on the BA offer page here.
Jet Blue from £1416
If you are more concerned by a great business class product and good value than flying a particular alliance then Jet Blue is probably the best transatlantic option. They have a great Mint Suite with doors and a fun farm-to-table menu. You can also go for the studio suites at the front which have lots of extra space for around £271 extra.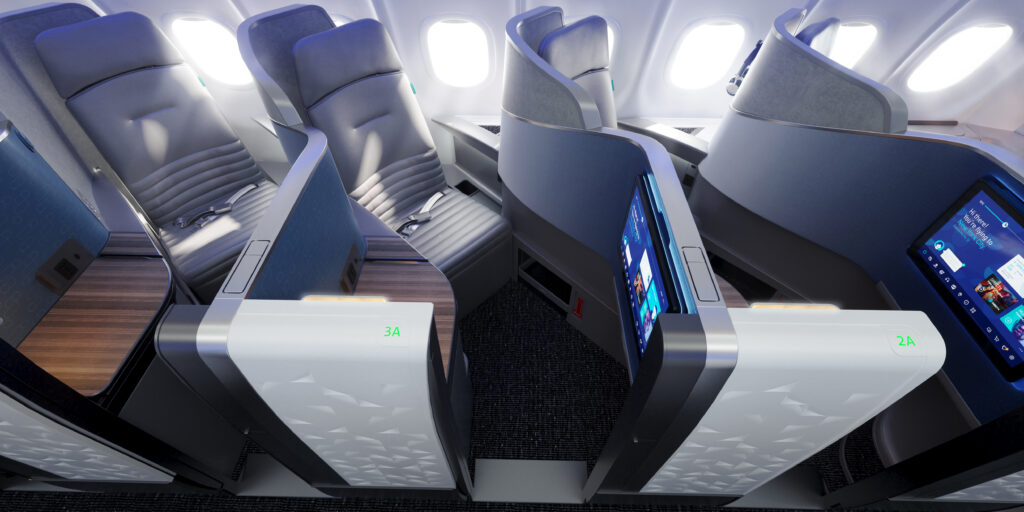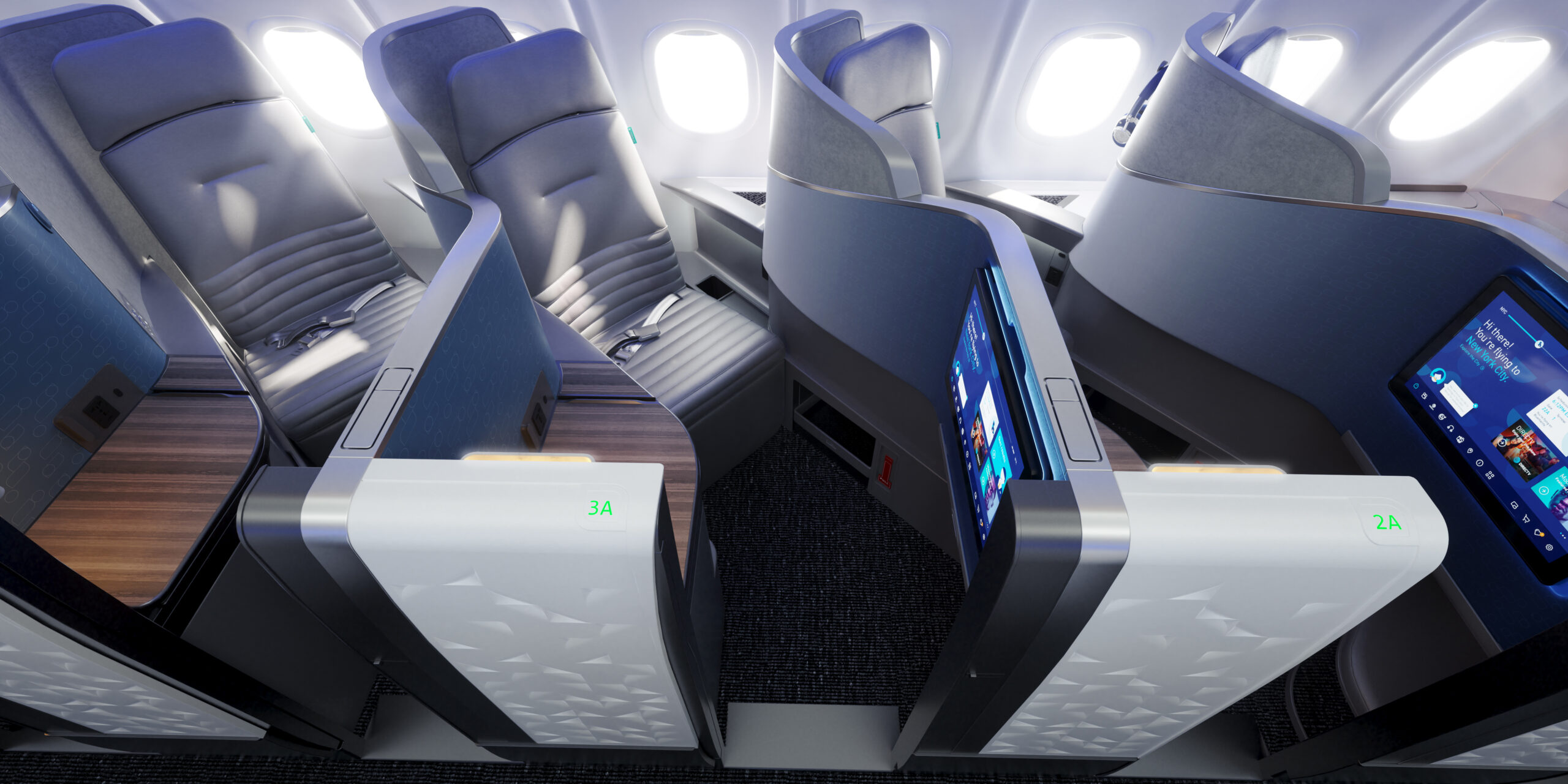 You can earn Avios on Jet Blue by crediting to a Qatar Privilege account.
You need to book by 25 October and can travel January to March 2023. The catch is that there is a minimum stay of 7 days.
Gatwick to:

New York (JFK) £1,416
Boston (BOS) £1,520
Chicago £1592
Miami £1588
Phoenix £1653
Nashville £1556
Denver £1653
Note only Boston and New York are direct. The rest involve one stop.
You can check prices and book here