Free tickets to Destinations 2020

For the first time ever, we will be exhibiting at Destinations: The Holiday & Travel Show in London. So if you are interested in going, make sure you pop down to our stand and say hello! (and grab a free luggage tag). We will be holding a competition at the show to win 26,000 Avios, so it's definitely worth coming along to enter at our stand (D42).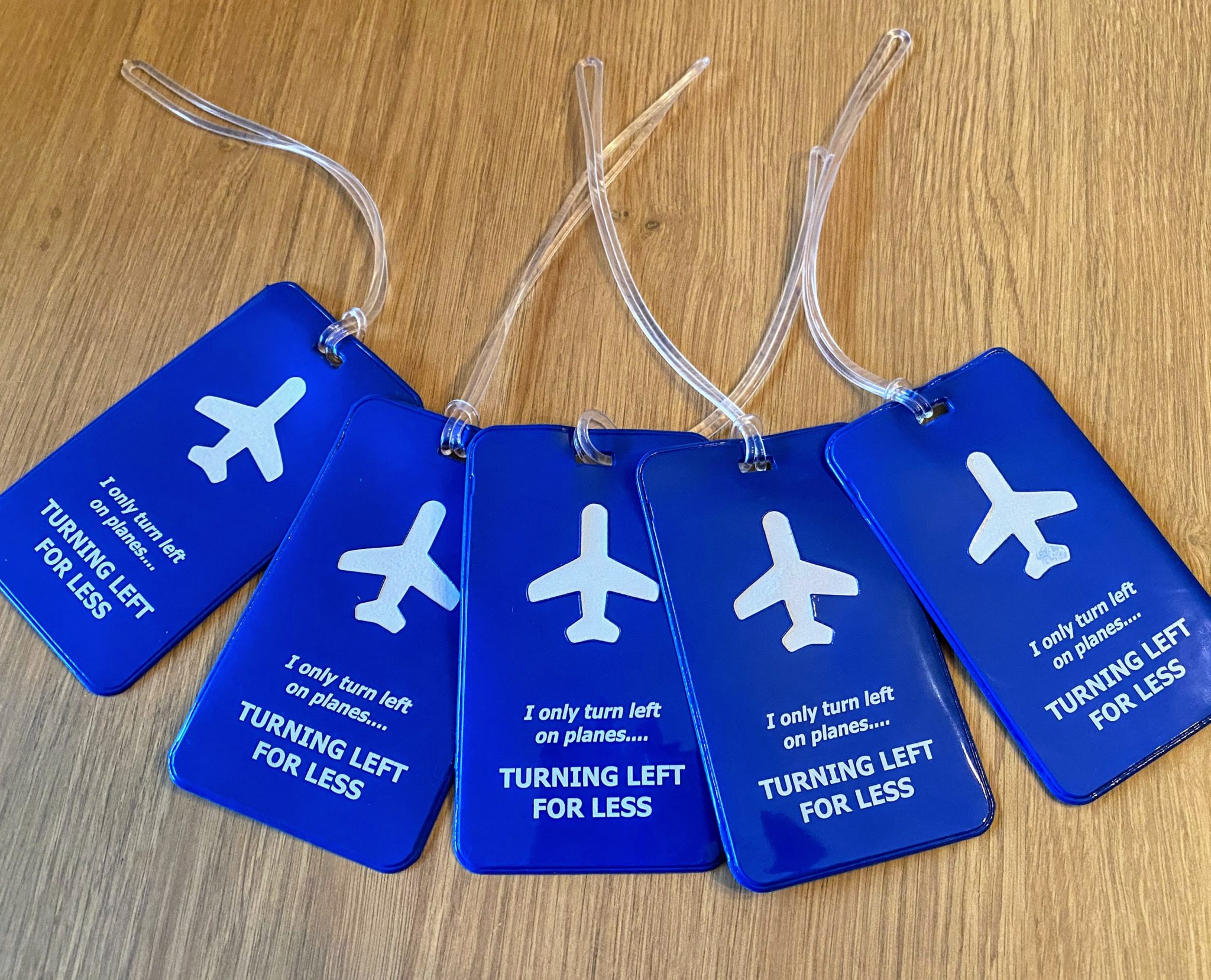 The show will be held Olympia London from Thursday 30th January until Sunday 2nd February (also at EventCity Manchester from Thursday 16th until Sunday 19th January.)
Over 600 brands and 70 global tourist boards exhibit in London, with 200 brands in Manchester including leading and independent tour operators, tourist boards, hotels and airlines, on hand to provide visitors with in-depth knowledge and expert advice of destinations and travel experiences.
To get your two free tickets:
Just enter Promo code: EXTLFL on our special Destinations webpage here.
Maximum two tickets per order. No Booking fee & Transaction fee is applicable. Tickets must be ordered by tonight 29 January at midnight.
British Airways moves its new B787-10 start date to March 2020
British Airways previously announced that it will take delivery of its first brand new 787-10 Dreamliner in January 2020, with the first route being Atlanta in February 2020 next year. They have now changed the date of this and released the full schedule.
The four-class aircraft will feature an exclusive eight-seat First cabin, with the airline's newest First seat which is currently also available on its B787-9 Dreamliner. This is by far my favourite BA First product although if it's the same as the B787-9 it does lack a buddy seat for dining. You can read our review of the B787-9 First seat here. It will also feature the new Club Suite.
British Airways B787-10 is now scheduled to start on 10 March 2020 to Atlanta replacing the B787-9.
Finnair increases Heathrow flights

Finnair offer some great prices to Asia and have modern aircraft with good business class seats. They are now adding a 7th flight to Heathrow which make connections even easier. The extra service starts from 29 March 2020 and they have also added a second long haul configured A330 insetad of a short haul aircraft to the schedule. The full list is now:
07.30 AY1340
10.20 AY1332 – A350-900
13.50 AY1334
16.10 AY1336
18.10 AY1338 A330-300
19.35 AY1342
20.30 AY1348
Finnair tend to be very expensive in business class to Helsinki but keenly priced on long-haul. If you want to go to Helsinki (160 TPs return in Club) then you would get better value flying British Airways as flights are around £200-230 in most sales.
You can see their latest sale prices from the UK here.
Packing Cubes – tried and tested
If you read our article on gifts for travellers in December you may have seen the compression packing cubes we featured (you can find the full article here). I have been using them for a while, but miraculously Paul, who had previously turned his nose up at the thought of packing cubes has also bought some. They are not as aesthetically pleasing as the regular rectangular packing cubes, but they definitely do mean you can carry more in a suitcase than the older style. I can get two layers of these in my Samsonite instead of one with the older version. They help organise my clothes and are great for quick unpacking when you are moving hotels a lot.
The Gonex set looks like a regular packing cube initially and then you can zip them down further until they are almost flat to compress the contents. If you like to cram a lot in your case, these may be a better choice! They come in a wide choice of colours and come as a pack of three of four. You can see all the colour choices and packs here.
Paul demonstrated their capability with his packing for a recent trip: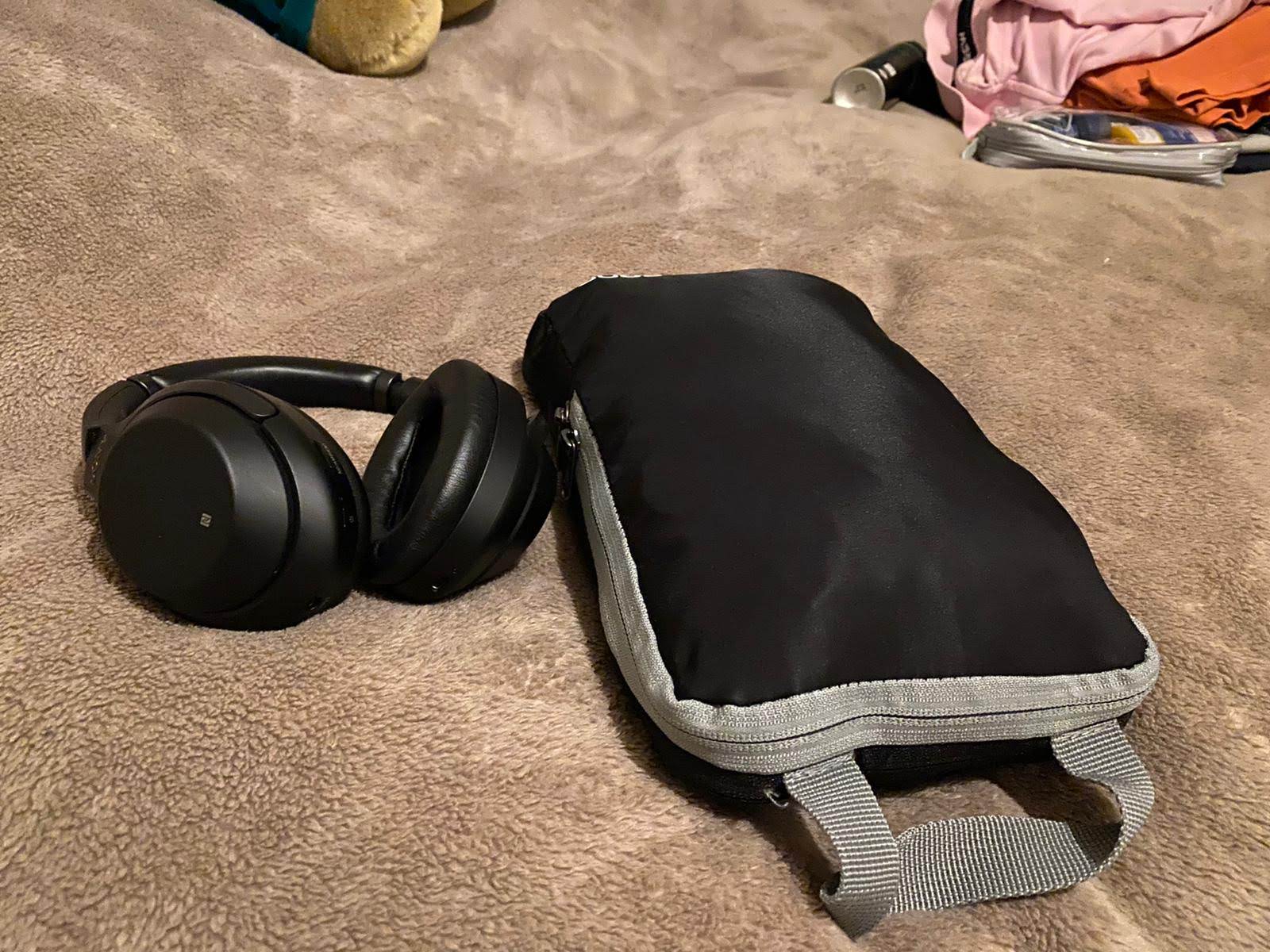 You can see the size of the cube compared to the headphones. Pretty small! He also had three pairs of socks and three pairs of boxer briefs in there too!
If you fancy trying them out, you can buy them from Amazon here.