Reader question
If you would like to ask a question please feel free to contact me by email at [email protected] or click on the contact us tab above.
A reader contacted me asking about flights to the Maldives. " I want to fly to the Maldives in business class in November this year and also include a stop off in Dubai. It looks like Emirates is the only option but it seems pretty expensive at £2500 each. Is there a cheaper alternative or are Emirates likely to reduce their prices in the future"
I will answer the specific query but also look at other options to the Maldives if you don't want to stop in Dubai.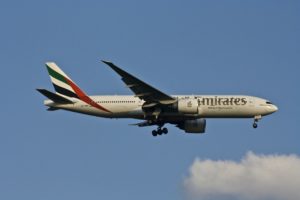 In terms of Emirates, they don't seem to do many promotions in comparison to someone like Qatar. They occasionally do companion fare offers but of course, there is no guarantee that they will do that in the future or in time for your holiday. It is a quite early still for booking so I wouldn't worry too much immediately unless a good offer comes up. There are a couple of options to consider to reduce the price:
You could look at booking an inclusive package as often cheaper fares are only available to agents such as Trailfinders and Travelbag when you book with accommodation as well. I once managed to get a deal with Qatar to Melbourne in business class for £1600 from LHR by booking a nights accommodation with Trailfinders.
The cheapest option is likely to be ex EU. Looking at the usual suspects you can get Rome from about £1660pp, Frankfurt from £1700 and Brussels from £1800. Obviously you would need to factor in the flights to the start point and possibly a night's accommodation to build in some contingency. Assuming you spend about £200 each on that. you are still saving around £600 per person which is not to be dismissed. If you decide to go the ex-EU route make sure you use a foreign exchange commission free credit card or you will end up losing 3% in exchange fees. You should also make sure you look at the aircraft types as Emirates have several different business class seats in use, some better than others.
You could consider flying Qatar and then doing a stop off in Doha and buying an additional flight to Dubai. Qatar have a big sale due to start on Monday which may well have some good business class fares, however this does involve double backing on yourself unlike the ex EU options.
If you decide to stick with Emirates you can earn Avios on Emirates providing you book under a Qantas flight code. The official BA wording is : *Flights booked under the Qantas code (QF) operated by a non-oneworld airline will earn Avios and Tier Points unless operated by Jetstar in a class other than L class."
Other cheap options to the Maldives include Qatar on an Ex-Eu which may well be very cheap in the sale starting on Monday. Last January there were flights under £1000 from Oslo. They are likely to be higher this year given the weakness of the pound but worth
having a look at. At the moment Brussels ex Eu start around £1600. You can read more about ex EU fares here. On Qatar you would earn 560 BA tier points for this return flight in business class which is only 40 points away from BAEC Silver which gets you lounge access even in economy.
Sri Lankan are often around the £1500 mark during the summer months, although this is monsoon season. They have a system where you can purchase economy and bid for upgrades which you read about here. They are now part of One World and fly their new business class on the A330-300 out of Heathrow with flat beds and direct aisle access. Turkish also have some cheaper fares now and again around the £1900 mark but given the recent terrorist attacks in Turkey, may not be a popular choice. They are however, a very good airline and part of Star Alliance.
British Airway fly to Maldives during the winter months but tend to be quite pricey. Unlike the options though. they are direct. You could perhaps use Avios to upgrade but I imagine that redemptions are hard to come by on this route.
Qatar Sale
The Qatar Travel Festival sale starts on Monday 9 January. This sale last year had some amazing bargains on ex EU flights, many below the £1000 for the Far East and Maldives. I will be reporting on Monday with all the best bargain so don't book any Qatar flights until then!