Today's article is a follow on from the review I wrote of my journey to Jersey which was remarkably smooth. I was supposed to be meeting up in Jersey with David, Tony, and Ben (who wrote a great article for TLFL on booking a whole First cabin) but sadly they had to abandon their trip. Here is their story and a big watch out.
David writes:
Three of us (me, my husband Tony, and our friend Ben) decided to spend the May Day bank holiday weekend in Jersey. As Michele's articles have explained, Jersey is in the Common Travel Area and so is not covered by the ban on international travel from England. In addition, Jersey has recently put in place arrangements to permit visitors from Britain to visit.
If the UK local authority that you have stayed in for the previous 14 days is green on the Jersey government website, then you can opt to take a COVID test up to 72 hours before you travel to Jersey. By doing so, you avoid any need to self-isolate on arrival. As we were only going for the bank holiday weekend, we did not want to spend any time isolating, and so we made arrangements to be tested in advance.
Ben and I were tested by DAM Health Group in London (they had advised us in advance that they were UKAS accredited), and Tony used the same place as Michele: Express Test in Eastleigh. All of us were tested on Tuesday, and the three of us submitted our negative test results to the Jersey government in advance of our travel on Wednesday evening/Thursday morning (we were due to fly on Friday lunchtime).
Ben's (from DAM Health) was rejected by the Jersey government on Thursday morning, but mine (also from DAM Health) was accepted. This didn't make any sense: Ben and I had our tests at the same time in the same test centre: how could one be valid and one invalid? Ben emailed back on Thursday querying why his had been rejected (and pointing out that my test from the same provider had been accepted).
We were confident that Tony's would be accepted, because he had used the same testing company as Michele, and she was already in Jersey having had no issues with her test. But, no, Tony's also came back as rejected. Tony queried this as well but was told firmly that his test was not from a UKAS Accredited laboratory and so was not valid. Ben didn't hear anything at all in response to his email.
We were only able to discuss the COVID test certificate acceptance over email, rather than via Jersey's Coronavirus Helpline, and we found replies to emails took many hours. Email isn't suitable for time-sensitive decisions such as COVID test acceptance.
On Thursday evening the three of us reluctantly decided to cancel our trip. Jersey does offer a free test on arrival as an alternative to testing in advance, but you have to self-isolate in your hotel until the results come back. The wait for the results is usually 4-6 hours, but the Jersey government website does say to allow up to 24 hours. Given our short trip, we didn't want to risk spending up to a third of our weekend away self-isolating in the hotel.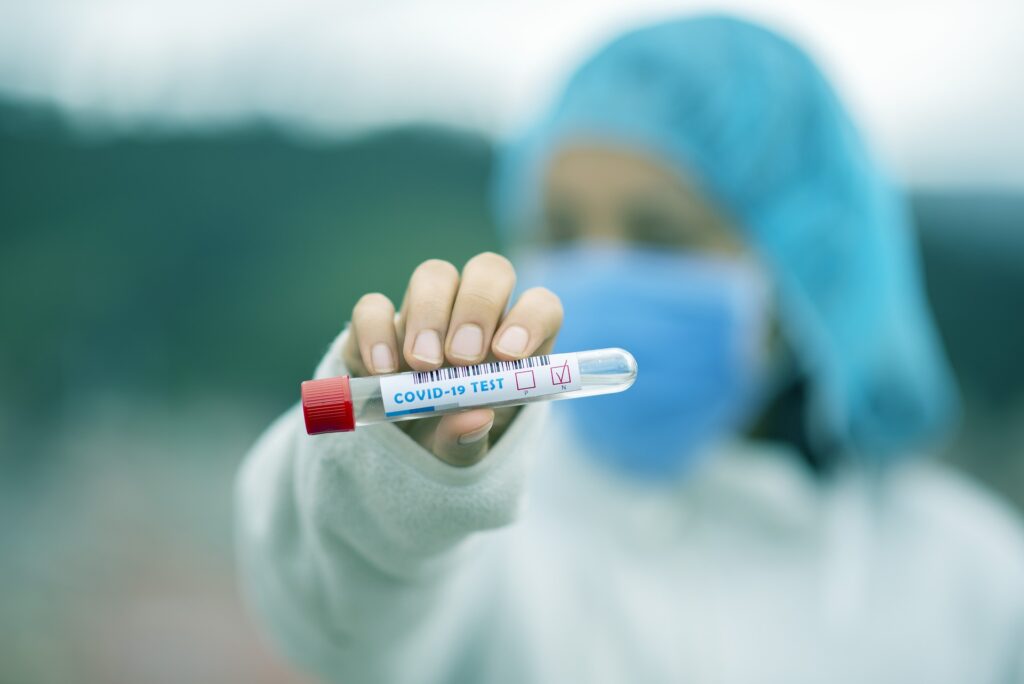 To add insult to injury, out of the blue, Ben received an acceptance of his test on Friday, 38 minutes before our flight would have taken off.
So, what had gone wrong?
The Jersey government website says that the laboratory conducting the COVID test must be UKAS accredited. This is where you need to be very careful. There is a page on the UK government website which – at first glance – appears to list all approved testing providers. However, it is more complicated than that, and you cannot rely on this list for your test for Jersey.
UKAS accreditation for private providers of COVID-19 testing, is actually a 3-step process:
Stage 1: application, which is reviewed by the UK Department of Health and Social Care and UKAS. This step permits the company concerned to be an approved private provider of COVID-19 testing, and these are the companies which are listed on the UK government website.
Stage 2: appraisal. This is a review by UKAS of the progress towards achievement of ISO 15189.
Stage 3: ISO 15189 accreditation by UKAS. Once a company is accredited, they are added to the UKAS website.
The UK government permits companies at stage 1 (application) to be able to process tests, such as those required for the 'test to release' programme. The Jersey government requires them to be fully accredited – i.e. at stage 3.
There are two problems with this: first, it's not at all obvious from the Jersey government website that this is the case (so many people will probably make the same mistake as us). [Edit: Although, it appears that the Jersey government has belatedly realised this in the last couple of days and amended the link on their website to actually point to the list of accredited laboratories rather than the UKAS website front page.]
And, second, there appear to be hardly any commercial COVID-testing laboratories that have made it to full accreditation. If you browse the UKAS website's list of accredited COVID-19 testing providers, and exclude laboratories associated with NHS hospitals and academic institutions (which are unlikely to be providing commercial testing), at time of writing there appear to be only five.
You need to make sure that your test is processed by a laboratory on the UKAS list, or you risk the Jersey government not approving it.
Both DAM Health and Express Test turned out not to be UKAS Accredited (i.e. at stage 3), but actually still in application (so at stage 1). (Michele had been very specific when phoning Express Test to ask if they were accredited and was told that they definitely were!)
For DAM Health, given the complexity, this may be a genuine oversight. When we required additional information from them they were responsive and helpful and we're going to feedback the issues we discovered.
From our experience, even if you use a non-stage 3 UKAS Accredited laboratory for your test, there is still a 50:50 chance the Jersey government will approve it anyway. It appears that the policy is too complicated even for them to apply consistently.
So, the moral of the story: if you are planning to get a test in advance of a trip to Jersey, make sure you have written confirmation that the laboratory processing your test is fully UKAS accredited, and appears on the UKAS website. You should make sure that the 'Fit to Fly' certificate provided by your testing provider includes details of the laboratory used, and it is probably safest to also include a link to the laboratory's entry on the UKAS website in your covering email to the Jersey government.
As an add on to the story, Marek was not approved with his negative Express test and chose to test on arrival, even after he appealed. He was told they were quiet and it would be up to 6 hours but it took 6 hours 30 minutes. To add insult to injury, whilst he was isolating he received an email from the Jersey government saying that since he was pre-approved he didn't need to self-isolate. You really couldn't make it up! Another person who had originally planned to test before but didn't bother as he was going to Express test, also received the same email as he had indicated he would pre-test! Wow!