If you have another keen traveller in your life or perhaps want to get some suggestions for your own Christmas wish list, here are some of my favourite presents around this year for travellers.
For someone special
The ultimate travel memoir – SPECIAL TLFL OFFER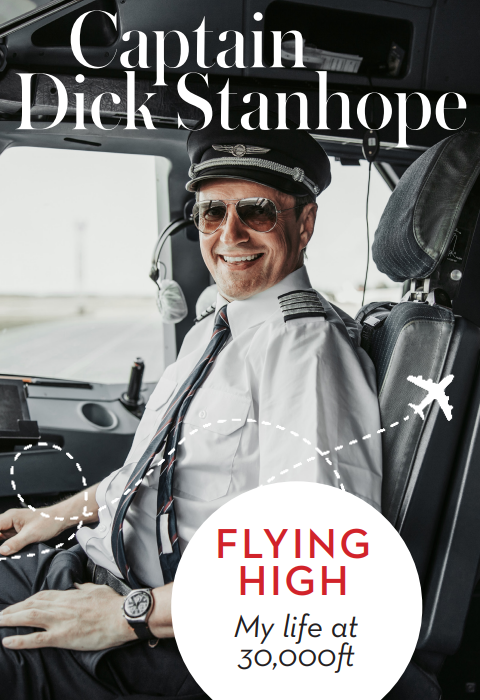 If you want to get a really special gift for Christmas or a significant birthday, a travel memoir book made just for them is the ultimate present. TLFL has teamed up with Master Storytellers to offer a special bonus when you quote TLFL. The books are written by highly respected travel writers. Having visited almost every country in the world and won countless awards for their exotic and evocative tales, their professional travel writers live and breathe new cultures and experiences. Some of the titles they have been published in include National Geographic, the Washington Post, Daily Telegraph, Metro, Lonely Planet, Wanderlust, and The Times. You will get a consultation to establish exactly what you require and then an interview either face to face or by phone to capture all the important memories before a professional writer transforms it into an amazing-looking book.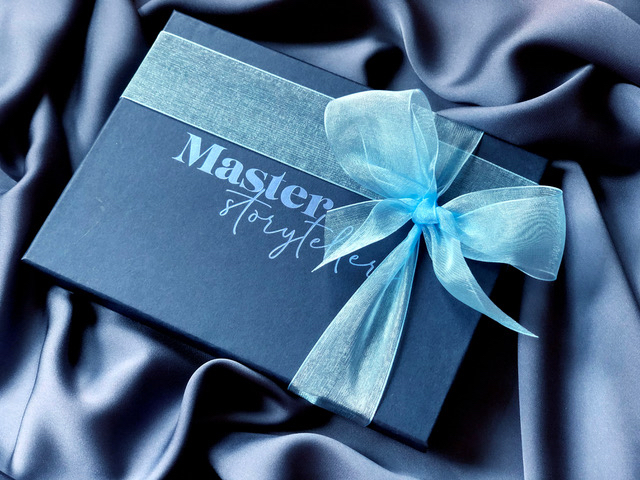 If you would like to buy buys a book as a gift, you get a luxury gift box that contains a voucher, brochure and special card that a personal message can be added to. The upgrade for TLFL readers includes extra chapters, images and copies and is worth more than £350. Just quote TLFL.
You can find the travel memoir details here.
For aviation geeks
Tags/key rings made from a B747 or other aircraft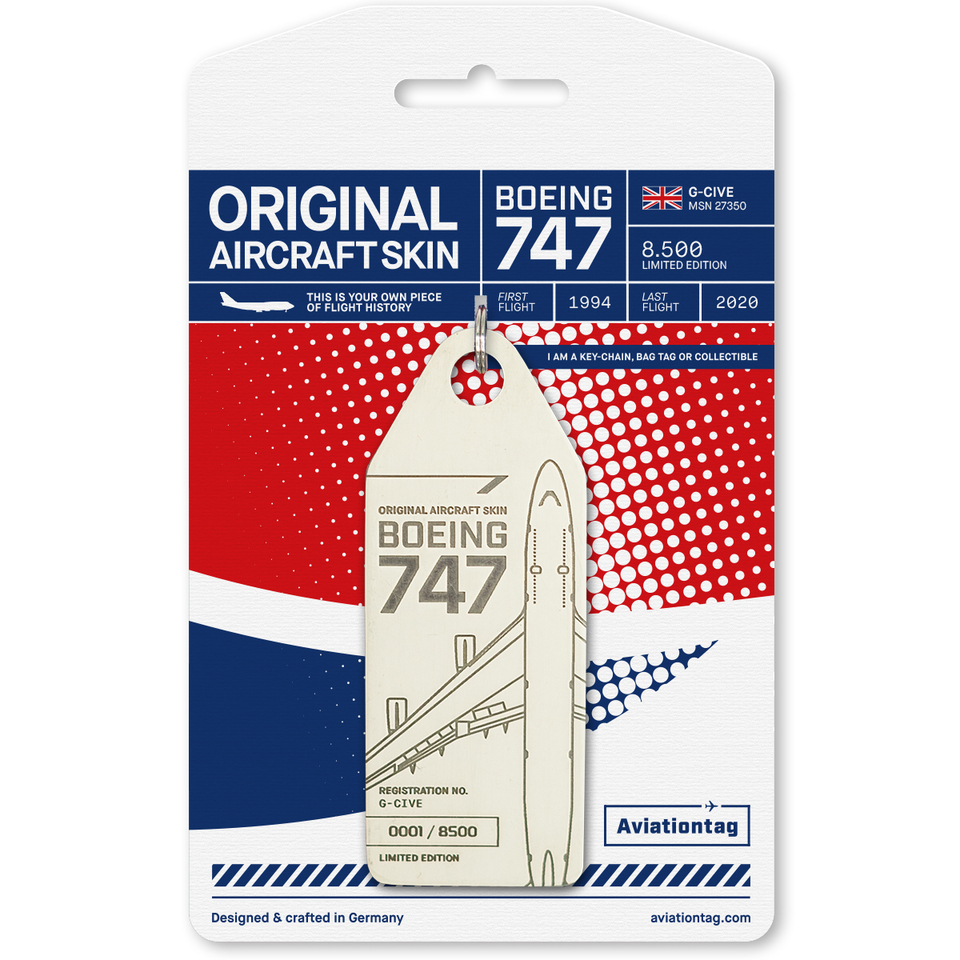 The latest craze for aviation fans is to have an item made out of a scrapped aircraft. With most B747s biting the dust, there are quite a few options for owning a piece of one such as these BA ones from Air Craft Model store. They currently have some BA and Virgin B747 ones.
A plane cocktail shaker
I love the look of this stylish cocktail shaker that would look great as a display in your living room before you whisk it off the stand to shake up a quick martini or two! You buy it from Flight Store. Another option is a mini travel cocktails shaker which you can get from Amazon here.
For music lovers and film buffs
Noise-cancelling headphones
For me, the most essential piece of equipment for long-haul travel is a good pair of noise-cancelling headphones. Not only is the sound normally better than the ones supplied on the plane but they are way more comfortable too


Nearly all the very frequent travellers I know, as well as myself, use the Bose QuietComfort 35 Wireless Bluetooth headphones. They aren't cheap but being wireless as well as offering fantastic sound quality and great noise reduction, they are worth the splurge.
I have the older version but version II is even better with Alexa compatibility and three levels of noise cancellation. However, Paul has switched to Sony WH1000XM3. which experts agree are superior and around the same price. You can read his review of the headphones here.
RHA Wireless Flight Adapter: Bluetooth 5 Audio Transmitter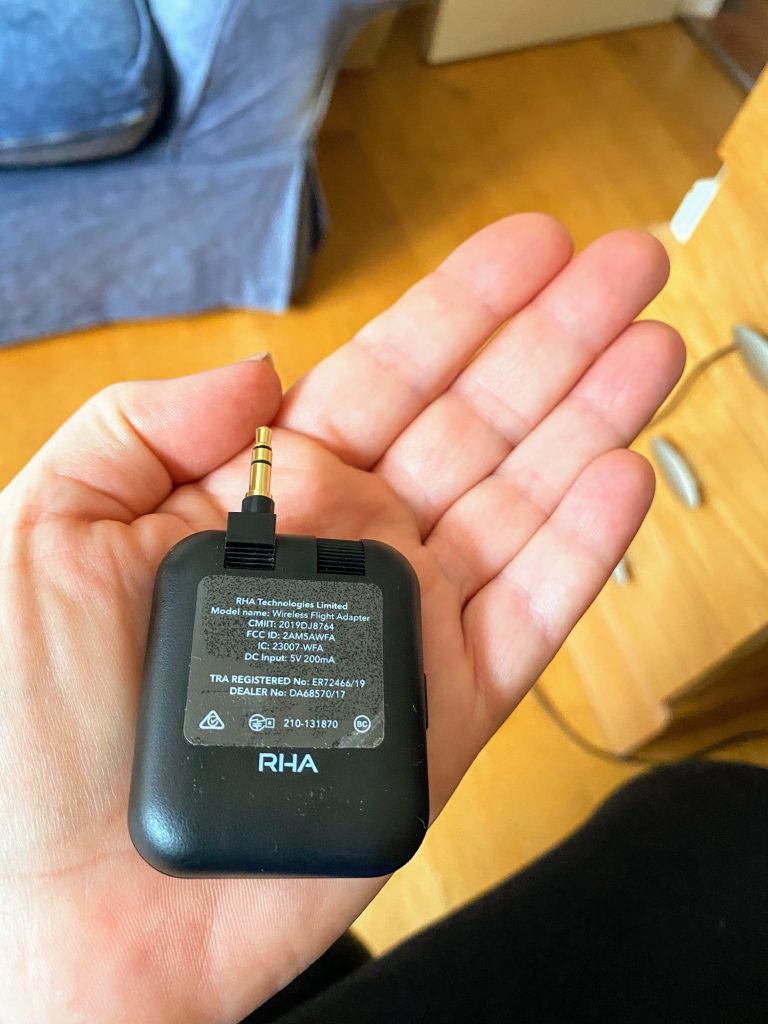 One of the annoying things about having wireless headphones is not being able to use them with the in-flight entertainment. This gadget from RHA plugs into the headphone socket on the aircraft and then relays it to your headphones. I have tried a few of these, and this was the best sound quality I have tried. You can pair it with a second device too if you wanted to watch something together.
Here are the specifications:
16 hours battery with USB-C charging cable
Automatic pairing with device memory
Compatible with inflight media services in dual mono mode
Compatible with portable games consoles and other 3.5mm audio devices
Bluetooth 5 streaming with high fidelity aptX compatibility
Modular inputs: 3.5mm stereo or dual 3.5mm mono
3 year international manufacturer's warranty
You can find it on Amazon here.
For those that like to look their best and smell lovely!
Aesop travel sets
One smell that always makes me think of Cathay Pacific lounges is the Geranium leaf range from Aesop. They make a range of travel sets that make a fantastic gift for anyone even if they are not into travel. The cheaper Arrival set contains Classic Shampoo 50 mL & Classic Conditioner 50 mL, Geranium Leaf Body Cleanser 50 ml wash and Rind Concentrate Body Balm 50 ml. There is also a departure set for £45. If it's your first order from Cult Beauty you can get 10% off.
The arrivals set has and costs £29.99 from Cult Beauty here.
Mini perfume or aftershave atomiser

As I have not yet mastered the art of packing light, this next product is incredibly useful for lightening the load when travelling. Most perfumes and aftershaves come in big bulky bottles which weigh a ton and are fragile too. Travalo are the leading brand for travel atomisers. They are very simple to fill – simply take the spray top off your perfume or aftershave bottle and with a couple of pumps into the Travalo you have a ready-made mini spray to travel with. They are available in a range of colours and designs so if you want to take a few away with you, you will be able to tell them apart. This would be nice extra gift if you are buying someone some perfume or aftershave this year.
It's an ideal stocking filler. They do a single Travalo in various colours and well as various multi packs and more fancy designs.
If you are trying to pack toiletries or make-up keeping it all organised is often beyond most toiletry bags. I like these drawstring bags that come in a variety of colours. You basically open it out so all your toiletries are there and then just gather it back up again with all the toiletries when you have finished.
Another option is a hanging washbag. This is the one I am currently using in Palm Springs and after having at least 20 before it, this one is a keeper! I like the fact that it easily zips into a rectangle shape unlike many of the others that don't fold well.
You buy it here.
If you are travelling hand baggage only and don't like the idea of face wipes, these special make-up remover cloths remove all your make-up without the need for cleaner. You just wet the cloth and away you go. They can easily be thro
wn in the washing machine afterwards.
There is also a pad version if you prefer something smaller.

I also have a battery-operated sonic toothbrush for travel rather than take my bulky home one with the charger too.
For those that love to be organised
I swear by packing cubes. Not only do they keep your stuff organised but they also allow you to cram more into your case by compressing the contents. They are perfect for trips where you move around a lot as you can simply put the cases straight into a drawer without having to unpack them properly. The Amazon set is a good starting point but I also have a couple of the smaller bags as they fill gaps nicely and are a great size for underwear.
I have just tried a new set of packing cubes that are more focused on compression
. The Gonex set look like a regular packing cube initially and then you can zip them down further until they are almost flat to compress the contents. If you like to cram a lot in your case, these may be a better choice! They come in a wide choice of colours and come as a pack of three of four. You can see all the colour choices and packs here.
A classy gift choice is a travel jewellery box like this one. It looks stylish but I find them a practical solution to finding your jewellery quickly and keeping it tidy.

For those that love their sleep
One of the best things you can invest in for a good nights sleep on a plane is a sleep mask and some good earplugs. Again, you will probably get handed an amenity kit with these in but they are rarely great quality even in first class. The best eye masks for sleeping are those that are contoured so that they don't press down on your eyes. They are also useful for hotels where the curtains don't quite meet! My suggested ones for a gift is the Bedtime Bliss Luxury Contoured Sleep Mask as it comes with a carrying pouch and some earplugs, so makes a nice gift set at £8.90.
Jet lag and SAD lamps

Whether you suffer from jetlag when you travel or are suffering SAD from lack of sunshine holidays, a Lumie lamp can help in both situations. Lumie have their own jet lag tips as well to give you a light schedule to overcome it more quickly. You can find it here.
The recommended product is the Lumie Zest – Combination Wake-up Light and SAD Light Therapy which is portable. Blue-enriched white LEDs gradually brighten to fully wake you in the morning; five light levels provide bright light therapy during the day to lift mood, boost concentration, restore natural energy and treat the symptoms of SAD.
It's currently cheaper on Amazon than direct with Lumie at £104.99 rather than £125. You can find it on Amazon here.
For gadget geeks
If like me, you end with a jumble of wires from various leads, earphones and chargers, the BAGSMART organisers could be the answer. They do a range of sizes from the BAGSMART extra large double layer which can hold up to an iPad Pro plus cables, earphones, adapters etc to the more compact BAGSMART Cable Organiser , there is one to fit every requirement. I find mine really useful for keeping everything tidy and easily accessible. Both Paul, Roving Reporter and I all use these.
If you want something small that would make a stocking filler, these Anker lipstick chargers are small enough for pocket and provide enough for a full phone charge for most models.

Luggage or anything tracker!
As I often do flights with a number of connecting flights I have invested in a luggage tracker. I am currently using Apple Air tags which are amazing value at £84 for 4 and don't need a contract like some luggage trackers.
Skyroam mini portable Wi-Fi hub
I have talked about Skyroam a few times on here. You can read the original review in this article. In a nutshell, Skyroam is an alternative to using data roaming on your mobile in 120 countries. It also allows up to five devices to connect to it at a time to use mobile wifi hotspot with the fastest 4G LTE mobile WiFi speeds worldwide. I am with Three and there are quite a few countries where there is no free data and no option to buy a daily data pass either. Instead, I just carry it around with me when I venture out somewhere with no WiFI. As other people can use it, everyone can benefit from the WiFI. I usually find the signal is sometimes better than my phone or the hotel Wi-Fi. I have also used it at home when my WiFi fails as the mobile signal where I live is a bit weak.
It is light enough to carry around with you even in the standard version and can be used as a power bank with a USB-C connection (includes an adaptor for USB too). You can either sign up for a monthly plan like I do, which is £7 a month for 1GB of data, which then tops up automatically at the same rate if you use it all. The alternative is to buy a 24-hour data pass.
There are some great gift sets on offer currently. If you want something lightweight, the smaller Skyroam Solis Lite hotspot comes with a Travel Case.
You can find offers on the Skyroam home page here. If you just want the Skyroam hub, both are available here from Amazon.
For the keen travel photographer
Last Christmas Paul invested in a new drone to bring a new dimension to our TLFL photography. In the past drones were too heavy and bulky to really take travelling but the newer models are much more portable. He bought DJI Spark Drone Fly More which features Quick launch with Face Aware so that it lifts off from your hand by recognizing your face! It takes off and hovers in place within seconds of powering on and uses just hand gestures, without a remote controller or mobile device to control your drone. Intelligent Flight Modes and intuitive controls help you create cinematic aerial videos with just a few taps. The latest model of the drone is the Mavic Mini Ultralight.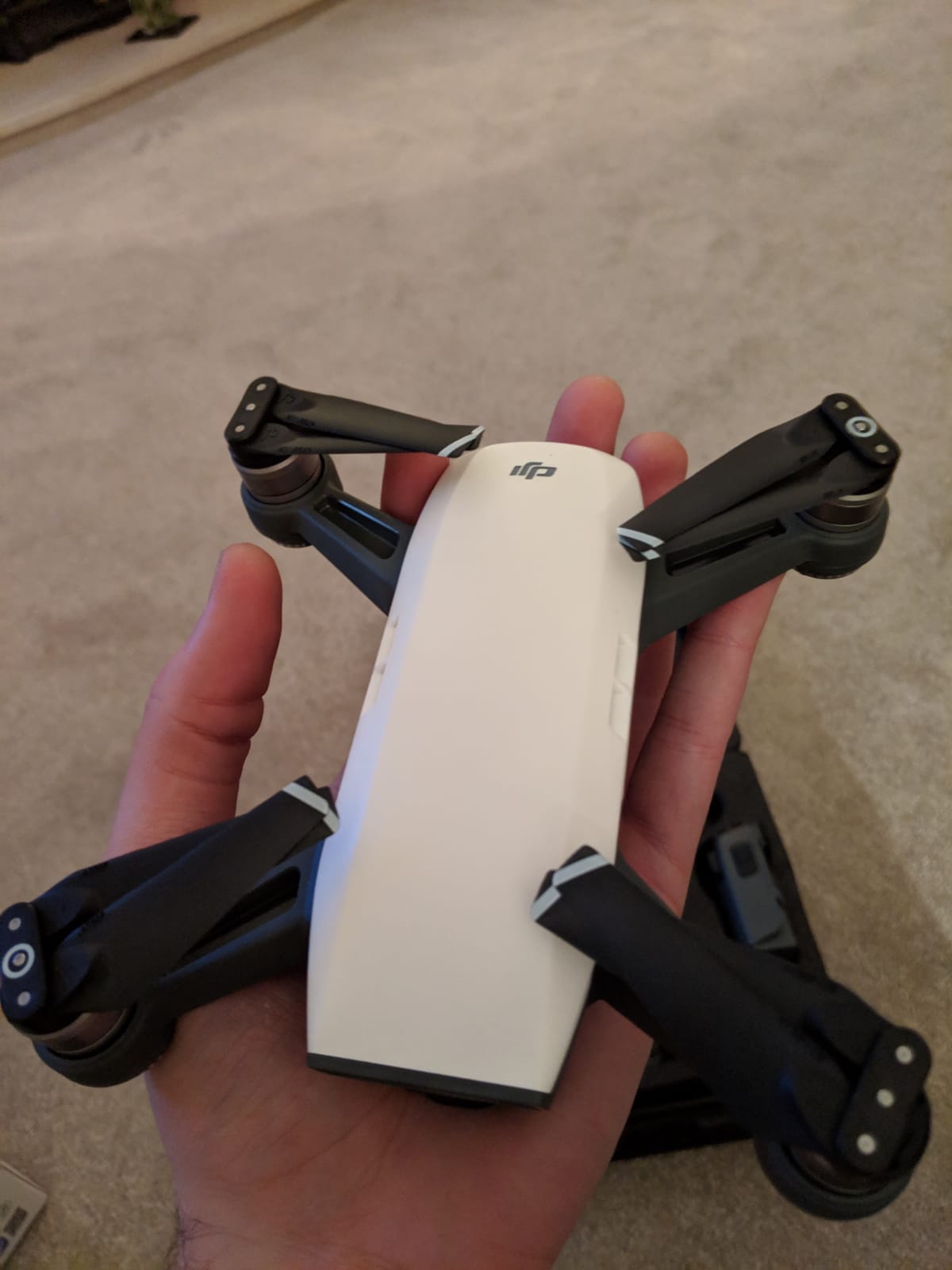 If you want to get someone who loves taking photos something a bit different, why not try a 360° camera? I bought a Ricoh Theta SC camera and have absolutely loved taking 360° photos. You can post them on social media as well as viewing them online or on your device. Photos can also be taken remotely too via an app if you don't want to get yourself in a shot.

And finally the novelty gifts or stocking filler…….
If you want something a little bit different you could try a scratch-off world poster map. The difference with this is that as the recipient travels they can scratch off the countries they visit as a nice memento of all their travels.

If you aren't keen on the cheap onboard fizz, then why not pop a mini bottle of fizz topper in your liquids bag to make a cocktail on board?
What's your favourite travel item that would make a great gift? Let us know in the comment below or on social media. Happy shopping…… and the best part is that you can do it all online!