Should I do a BA tier point run to keep my status or gain status?
Many airlines have given blanket status extension including Qatar, Emirates, Delta and United. BA are currently only giving extensions to those whose status expires in April, May and June. They are currently giving a 30% reduction in the required tier points to maintain status, but not if you were due to make status for the first time. However, there is some discretion so it is always worth asking (if you can get through of course).
These measures are only temporary as at the moment no one, including the government, knows how long this is all likely to last. BA rightly don't want to give away status extensions to everyone as it could be very costly. I expect them to make further announcements in a few weeks on the next lot of concessions and would expect them to be bigger. If every other airline by then has done a blanket extension, they may well be forced into doing the same.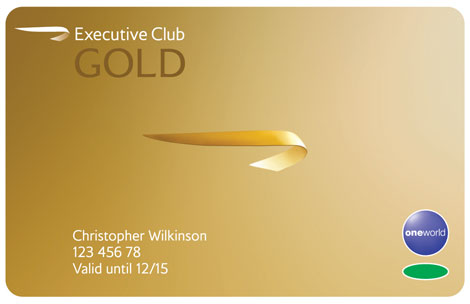 My advice would be not to rush into tier point runs. It is still not known whether BA will change its current policy of reducing the tier points criteria for current renewals by 30% to something more universal. But if you want to go somewhere anywhere there is no harm in adding in a few stops in case you need the points!
We also don't know how long the travel bans will last in various countries, or what schedules will look like. The FCO have changed from their advice not to travel until 17 April to advising British people against all non-essential travel worldwide. This applies for an indefinite period due to unprecedented international border closures and other restrictions. I would not panic too much by seeing this. Firstly, when they recommend against travel to a specific country or area of a country that has no end date usually. Secondly, they are currently busy bringing people back from abroad which is a massive operation. So it's not surprising they don't want people booking trips in the near future until everyone is sure that the world is returning to normal. Thirdly, it is also to help people with their travel insurance claims.
I am actually looking at a Hawaii trip for 202 because I want to go to Hawaii and should have been typing this right now on the way there. Sob! I plan to rebook using one of the deals below but add in a few extra stops to break up the journey and get some extra tier points in case I need them. I would not fly just for tier points unless you just enjoy the experience of flying and don't mind if it ends up that you don't actually need the tier points.
Gaining a higher status is a different matter as it could be a good opportunity to do it cheaply if we see a resurgence of good fares as is expected. Again, though I urge being cautious. Try to book whilst the airlines are offering free changes, try to book as far in advance as you can to allow for more chance borders will be open and consider what will happen with travel insurance.
What are the best tier points runs?
Short haul
Short-haul is very tricky are prices are currently very high for later in the year for many routes. This will likely change nearer the time. Prices are from end of October to March 2021.
80 Tier points return in Club Europe
Barcelona £210
Amsterdam £188
Dublin £162
UK domestic £180-190
160 tier points return
Bucharest £276
Istanbul £315
Sofia £224
You can book direct via British Airways with free changes for booking made before (difference in fare may apply) or try Skyscanner for the cheapest flights online.

Long haul tier point runs and new US West Coast fares from £1154
The easiest and cheapest way to get tier points is often the Qatar Airways ex EU flights which give 560 tier points return. I wrote about those yesterday in this article.
Prices below per person return in Club World/business class start from (extra stops may add extra to the price). No positioning flights are included but for Sofia it would add an extra 160TPs return in Club Europe and Amsterdam would add 80 return in Club. On the US routes, you can fly on AA or BA or Finnair.
The new flights are the ones from Amsterdam which I have not written about before. See below for rules.
Sofia to Las Vegas £1180 for 800TPs

Suggested route would be SOF-LHR-JFK-LAX-LAS. You may be able to squeeze in HEL (80 TP per leg) as well but this may bump up the price.

Sofia to Honolulu £1180 for 1000TPs

SOF-LHR-JFK-LAX-HNL. You may be able to squeeze in HEL (80 TP per leg) as well but this may bump up the price

Amsterdam to Honolulu £1402 for 920 TPs
Amsterdam to Phoenix £1154 for 720TPs
Amsterdam to Mexico city £1300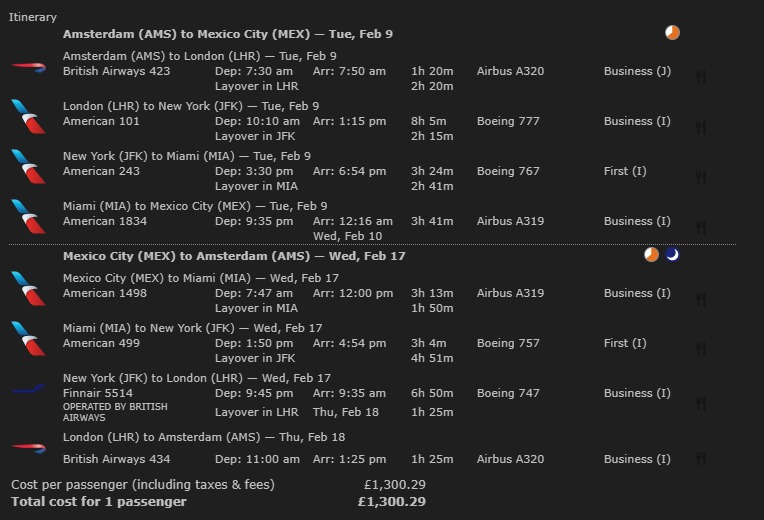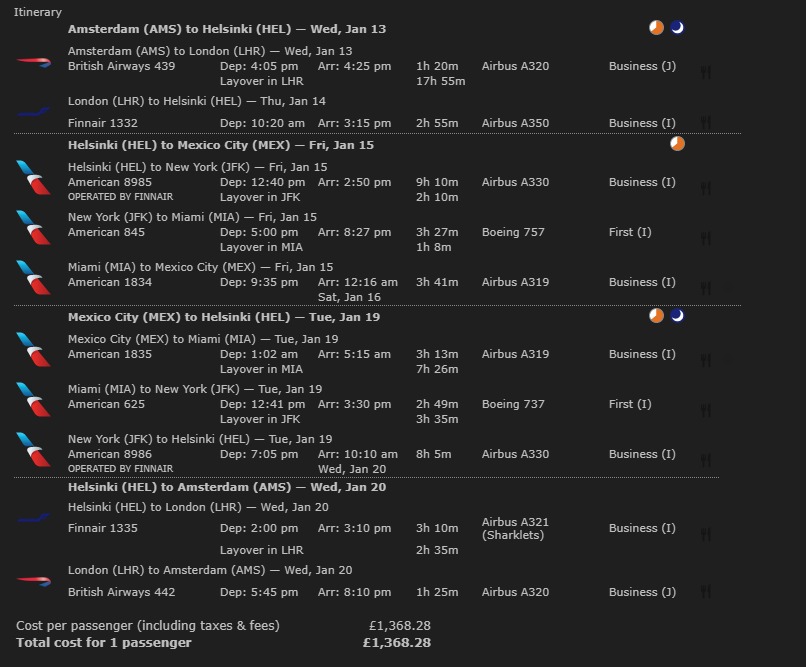 Ex Amsterdam US fares from £1154
The fares:
Prices return per person in Club/business class:
Mexico City £1223
Cancun £1214
Miami £1206
Charleston £1223
Boston £1165
New York £1206
Washington £1206
Chicago £1165
Dallas £1154
New Orleans £1223
Phoenix £1154
Las Vegas £1223
Los Angeles £1223
San Francisco £1223
Vancouver £1245
Seattle £1255
The rules:
Travel:

At least 90 days in advance
Outbound -Permitted Tue Through Thu.
Inbound – Permitted Mon Through Wed.

Minimum stay: a Saturday night
Maximum stay: 12 months
Transfers:

2 TRANSFERS PERMITTED IN EACH DIRECTION FREE

2 FREE ON 9B/AA/AB/AY/BA/HG/IB ONLY IN EUROPE IN EACH
DIRECTION.
AND – 2 TRANSFERS PERMITTED IN EACH DIRECTION FREE
1 FREE BETWEEN AA/BA/IB AND B6 IN BOS/JFK IN EACH DIRECTION
1 FREE BETWEEN AA/BA/IB AND AS IN LAX/PDX/SEA IN EACH DIRECTION
1 FREE BETWEEN AA/BA/IB AND WS IN CANADA IN EACH DIRECTION
1 FREE BETWEEN AA/BA/IB AND HA IN HAWAII IN EACH DIRECTION
2 FREE ON AA/BA/IB ONLY IN THE UNITED STATES/ CANADA IN EACH DIRECTION

Stopovers: No
Refundable: No
Changeable: No except for bookings made up to 31 May 2020, no change fees for BA, fare difference may apply.
You can book direct with British Airways here or find the cheapest online travel agent price with Skyscanner.