Today's article is by my friend Marco who recently returned from Italy
So, we finally have the green light to travel abroad in summer, bookings are apparently off the charts for European destinations and if you return after 10 July you will no longer have to quarantine for two weeks. (see where you can visit in this article)
Good news all around for those of us eager to travel, but what will the travel experience look like on some of the main flag carriers? Having just returned from two weeks overseas for primarily personal reasons, with a smatter of entertainment thrown in, I can hazard a guess as to what this will be and what things may look like when you travel to the Mediterranean countries.
The trip to Italy was interesting in that it sat across two phases of the current coronavirus crisis. While Italy has removed all quarantine requirements as of early June and moved forward in most areas to a much more open setup when I left the UK things were still in more or less the original lockdown state. Flights to Italy were still few and far between, requiring either a very expensive flight to Rome from Heathrow with Alitalia or a connecting flight. While some other airlines have st
arted operating broader schedules as of the beginning of June, they weren't flying frequently until the last couple of days. This meant that the decision to travel needed two KLM flights, from Heathrow to Amsterdam, an overnight at the Hyatt Place at the airport, and a further flight the following morning to Italy. I had plenty of BA short-haul bookings I could use to rebook myself, but without flights, they weren't much use for the outbound.
The return, on the other hand, was to be on the first flight from Italy to the UK with BA since March. I was looking at this with apprehension, worried it would get canceled. Turns out it operated as scheduled. Found myself in Club Europe using one of my canceled bookings to rebook on it.
London Heathrow to Amsterdam on KLM
Turning up at Heathrow T2 for the first flight, I was met by an ugly queue, broken into three tranches, poorly managed, and slow-moving. Only two KLM agents were working the desks at that point, with two flights leaving Heathrow within an hour of each other. I needed to check-in, so no avoiding this. The flight was carrying a lot of people going all over the world, getting out once allowed or able to fly to whatever destination they needed to reach, with lots of suitcases. Not a classic holiday setup. With no KLM status and an economy flight, it was a case of being patient. I was forced to check my carry on luggage owing to zealous enforcement of weight restrictions. No such problem the following day in Schiphol, but in LHR I had to do it. Something to keep in mind, new, highly localised rules will pop up here and there and be more or less randomly enforced, it's the way of things going forward.
I paid a small amount for forward seats on the LHR flight, window and aisle for two of us. Turned out to be a good decision as we ended up with an empty middle seat. At the back of the plane, many were sat three to the row, with what was a pretty busy flight and certainly no middle seat block, other than in the forward business section. On board service was not forthcoming: passengers found a small box at their seat with a bit of pound cake wrapped in plastic and 175ml of water in a sealed cup. Same for Business and Economy. Short flight, no worries at all to be fair, this is a service mode that has slowly changed through June as more flights come back and more countries relax lockdown rules. Earlier this month it was still a case of cabin crew not walking the aisles.
Amsterdam to Italy on KLM
After an overnight in Amsterdam, all properly distanced with no leaving the airport hotel, I was at Schiphol the next morning and into another queue to pick up a boarding pass. Still slow, but a bit more efficient this time, with clearer distance markings as it was not a more-or-less made up queue, but lots of people ignoring it. I suppose anyone who decides to travel will simply live with people not respecting rules to the letter. I realise it is not easy to keep things tight and it will get harder as more people crowd into airports, especially if many procedures remain cumbersome. It is one clear thing we have to accept. The flight was as full as could be, on an Embraer plane where seats are narrower, so only one passenger per two-seat block, alternated through the plane. Basically 50 people. Same service model, parcel found at the seat with water and a small half sandwich, think a single BA club World afternoon tea sandwich, filled with a slice of ham and one of cheese.
An interesting side note was that travelers to Italy were redirected into a queue at the departure pier to undergo medical questioning and screening. Depending on where you were traveling you either filled a quick questionnaire, had your temp taken, and were sent on your way with a sticker on your passport, or had to undergo a much more thorough Q&A if traveling to Milan or other areas considered riskier. Again, this sort of secondary screening may come and go for our travels depending on the situation we may find at the destination. I expect it will disappear if things keep improving through Europe.
Overall, the KLM flights themselves were fine, as you'd expect when you are in the air under 90 minutes both flights. Easiest aspect was security, given the overall very low crowds. Hardest was the random policies being brought up in an environment where you can't really question things without risking getting booted off a flight. Things, I expect, will regress to a happy middle where security will go back to being more painful as people return to flying, while attitudes and policies will get less cumbersome. It felt like an adventure in some ways, though not one I'd care to repeat too often.
Rome to London Heathrow on British Airways in Club Europe

The return was a great deal better in a lot of ways. Back onto BA, Club Europe, something resembling service. To be fair, KLM were good to deal with when I had to make a couple of calls, while BA have been a let down during the pandemic lockdown, generally veering from uncooperative to downright unreasonable and wrong in handling pretty much anything but the most straightforward requests. I have ended up canceling bookings with BA in the last three months simply because they've got such a matryoshka of policies in play, randomly selecting the one that they want to apply at any one time depending on the agent; easier to rebook with other carriers just because they've been so poor. It was good to be back on one of their planes, dealing with their crews instead of their enforcers for a change.
I'll spare you the details of how I got to Rome, as it really is not material: I had things to attend to in places that weren't close and had no scheduled flights, so had to drive quite a distance. Vacationers will pick the flights and visit somewhere close, for the most part. Check-In was easy this time, security still straightforward, into Fast Track with no one in there. Fiumicino airport has had concessions open throughout the pandemic, with proper separation processes in place. The airport now has some shops opening up and more coming soon as traffic returns. Overall, things remain quiet for now, with more flights coming over the next few months.
The big change in Italy is that policies are coming into play for boarding and carry on luggage. Italy is now seemingly mandating a strict back to front boarding process and no carry on luggage allowed on board. The policy is somewhat loose: backpacks went through even when bigger than the individual carrying them, the focus being on wheeled luggage. Crew knew nothing of it and were happy for me to take my bag on board, which is fine at the front of the plane. The general idea is to enable people to board, sit down and get out of the way, without the kind of situation which can arise when folks are wandering back and forth trying to cram a 20KG suitcase into the last sliver of space in the overhead bin. If you're in the first five rows of the plane, this isn't really an issue and the crew were happy for me to take the bag on board. It remains to be seen how this will work out with low-cost carriers and how long it will stick.
The good news? Booze is back in Club, as was reported, and the boxes are now in service. For short-haul flights you basically get a similar amount of food that you got on flights with a cold meal: an appetiser, a generously portioned sandwich and a Do&Co mousse. It's a clear downgrade for flights like Rome that would have had a hot meal, but more than reasonable for the shorter flights. Crew were present and quick to supply drinks and refill as needed.
While a far from perfect solution and debatable by comparison with offers on other carriers, it's a welcome upgrade from what was on offer a few weeks back. Most Club Europe passengers will relish the return of drinks more than anything and few will go hungry on short-haul if they can eat the contents of the box.
Relaxation of quarantine rules should simplify the arrival process at Heathrow, which is currently back to manual passport scanning and questioning by an immigration officer.
What can we expect from our flying experience over the summer?
First of all, a growing network again, with flights gradually coming back. More and better service on board. Manageable crowds in airports, likely, which will make the pass-through experience easier. This may be balanced out by capricious, locally driven policies that aren't easy to navigate, form filling, and mask-wearing. In some places, airports may still feel like military bases, with armed police patrolling the place as if their weapons had the power to stop viruses. In my view, this is all very manageable.
After travel, what will things be like when we get to our destinations? Is it worth going?
This is the million-dollar question. I thoroughly enjoyed being back in a place where I could be social with friends and family and spend time in bars, restaurants, and establishments of all kinds. For those that are inclined to visit sightseeing destinations, things should be particularly good. Crowds are gone from magnet spots like Rome, Paris, Florence. They may be back and they will be controlled, but if you've wanted to see the Mona Lisa or Michelangelo's David, even with much more controlled numbers and early challenges with automated space bookings it's going to be far easier than it has been before.
I spent a few days at a beach spot near the town I was visiting and got a sense this may be a bit more of a challenge. Even in mid-June the locals were out in full on the weekend. Bars and restaurants were very busy. They will be set to accommodate large numbers outdoors, which will help; there is some nervous concern that crowds won't behave and people will not make the most of the opportunity to work their way through a season and make a living. Especially with what is thought to be happening in places that have opened up early in the US, local politicians will want to keep things under control. In the place I was visiting on a Saturday night the police were called out to the local promenade to enforce better distancing with the young crowd walking around.
Some spots will be better managed, with beach spots allocated through concessions, making distancing easier to enforce. Overall it was a very positive experience, great to spend time on the beach, drink local wines or sip beers and cocktails, eat great food, and walk around with an ice cream. Just what you'd expect if you went to Spain, Greece or Italy. Mask wearing is required in most places with clear rules on how to proceed; you would expect that following them will help ensure folks can get out and enjoy their time regardless. In practice, it feels like things are a bit relaxed in beach holiday spots, with the locals just wanting to have a bit of a good time and move on from recent challenges.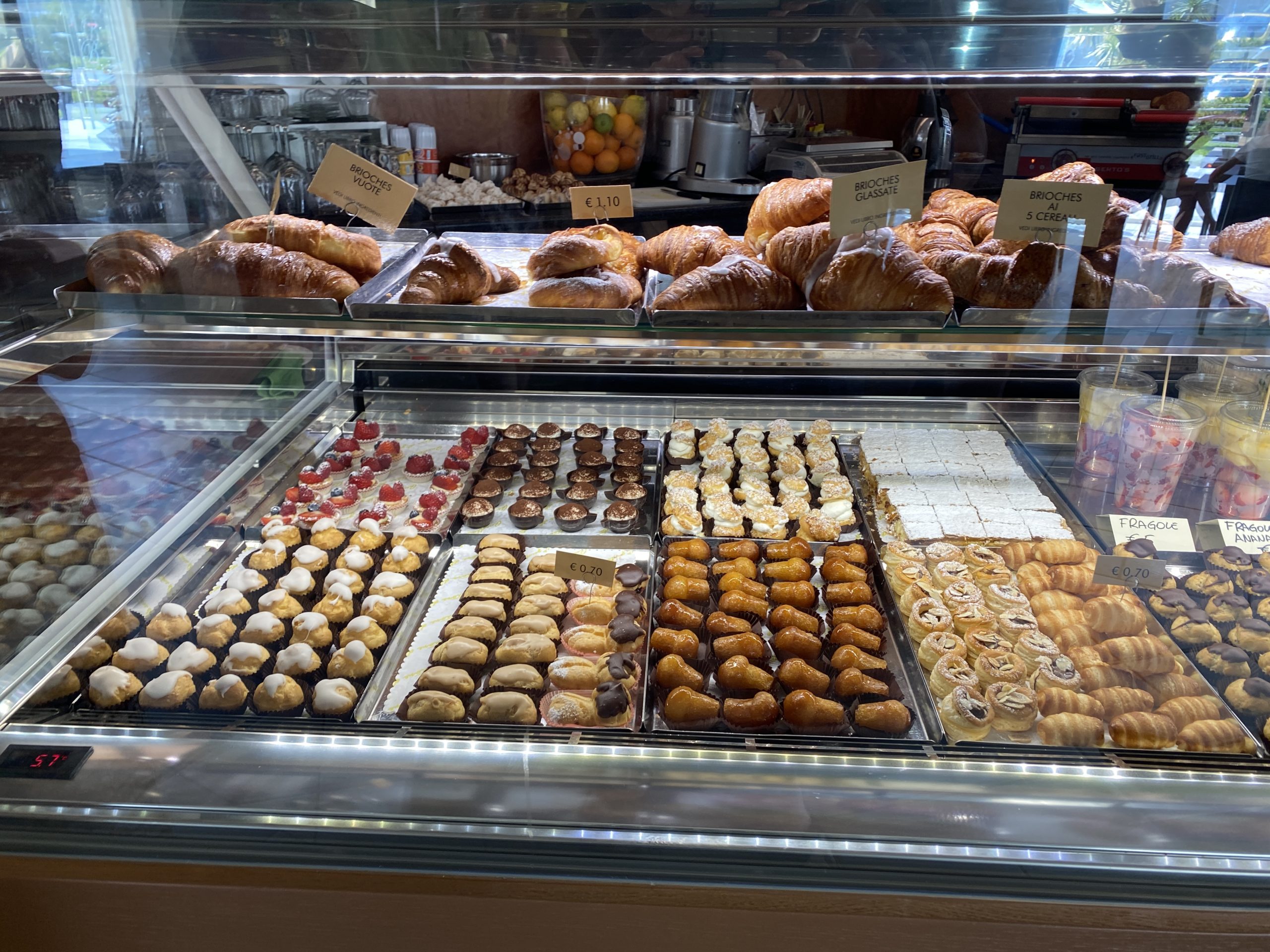 Whatever you decide to do when it comes to traveling, stay safe, and enjoy it to the fullest!