If you haven't already read them, you can find my report on the BA001 flight that was a special addition for the reopening of the US border last week. There's also my review of the BA Club Suite night flight and the JFK Concorde Room.
In this article, I will look at what I got up to in New York, how easy it is to enter the US, and what's putting the "new" in New York.
Travel practicalities and vaccine passports

In terms of travelling to the US, here is what you need:
You will need to get a visa or an Electronic System for Travel Authorisation (ESTA) visa waiver to enter or transit the USA as a visitor.
You need to be fully vaccinated (unless you are a US citizen) with any COVID-19 vaccine approved for emergency use by the World Health Organisation or approved by the US Food and Drug Administration (FDA). These are the AstraZeneca, BIBP/Sinopharm, Covishield, Janssen, Moderna, Pfizer-BioNTech and Sinovac vaccines. In addition, those who have received the full series of an active (not placebo) COVID-19 vaccine AstraZeneca or Novavax COVID-19 vaccine trials are considered vaccinated.
Children under 18 are exempt from the vaccination requirement.
Fully vaccinated air passengers arriving to the US from a foreign country must get a COVID-19 test no more than 3 days before their flight departs.
It can be a PCR, lateral flow (rapid antigen) or LAMP test. Home tests must be supervised by video and use an FDA-approved test kit.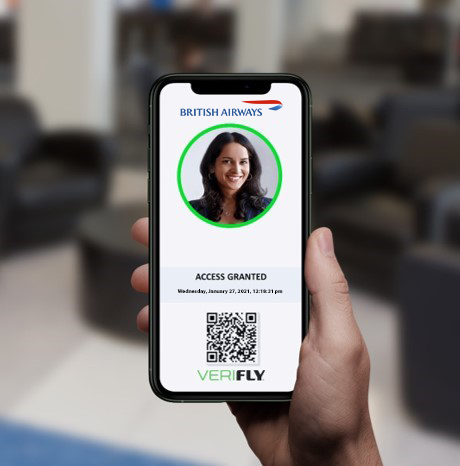 I flew with British Airways who used Verifly. I had to upload my documents to the app and then I just flashed my green pass at check-in and nothing else was checked the rest of the trip. As well as proof of vaccination and your test results you also need to do an attestation. This confirms you are vaccinated and tested. Airlines do these so if you use one of the online options or apps it will ask you to do it online as part of the process which is much easier as it only takes a few seconds.
On arrival in JFK, there were no queues for the early flight and most people were through in a few minutes. You no longer need to fill in any paper forms. You simply go to an entry booth and it is either done biometrically or you answer the questions on screen. I have Global Entry which I highly recommend if you visit more than a couple of times a year or plan to go through Miami or Orlando in the summer!
The return was equally simple even without Verifly as I was asked to confirm I had proof of vaccination and my UK PLF/tests and that was it. There were no queues at the premium check-in counters at JFK for BA.
A minor change was Uber which had gone up in price and wait times but was still my preferred method of transport other than walking. If you are coming from the airport I usually use Dial 7 limos who charge around the same as a taxi but it's a lot more comfortable in a town car! They are super organised and text you when you land, then text you with the car number and location of the driver who picks you up right outside the terminal.
One thing that is very different from the UK is the requirement to present proof of vaccination for many venues for 12 years and over. This includes attractions, theatre, indoor dining and bars. I tried both the app and a paper print out and they were happy with either. You also need to present ID as well, but a driving license is fine.
Mask wearing is pretty varied but you must wear a mask on aircraft, trains, buses and at airports. It was also strictly enforced at the theatre.
How does New York feel?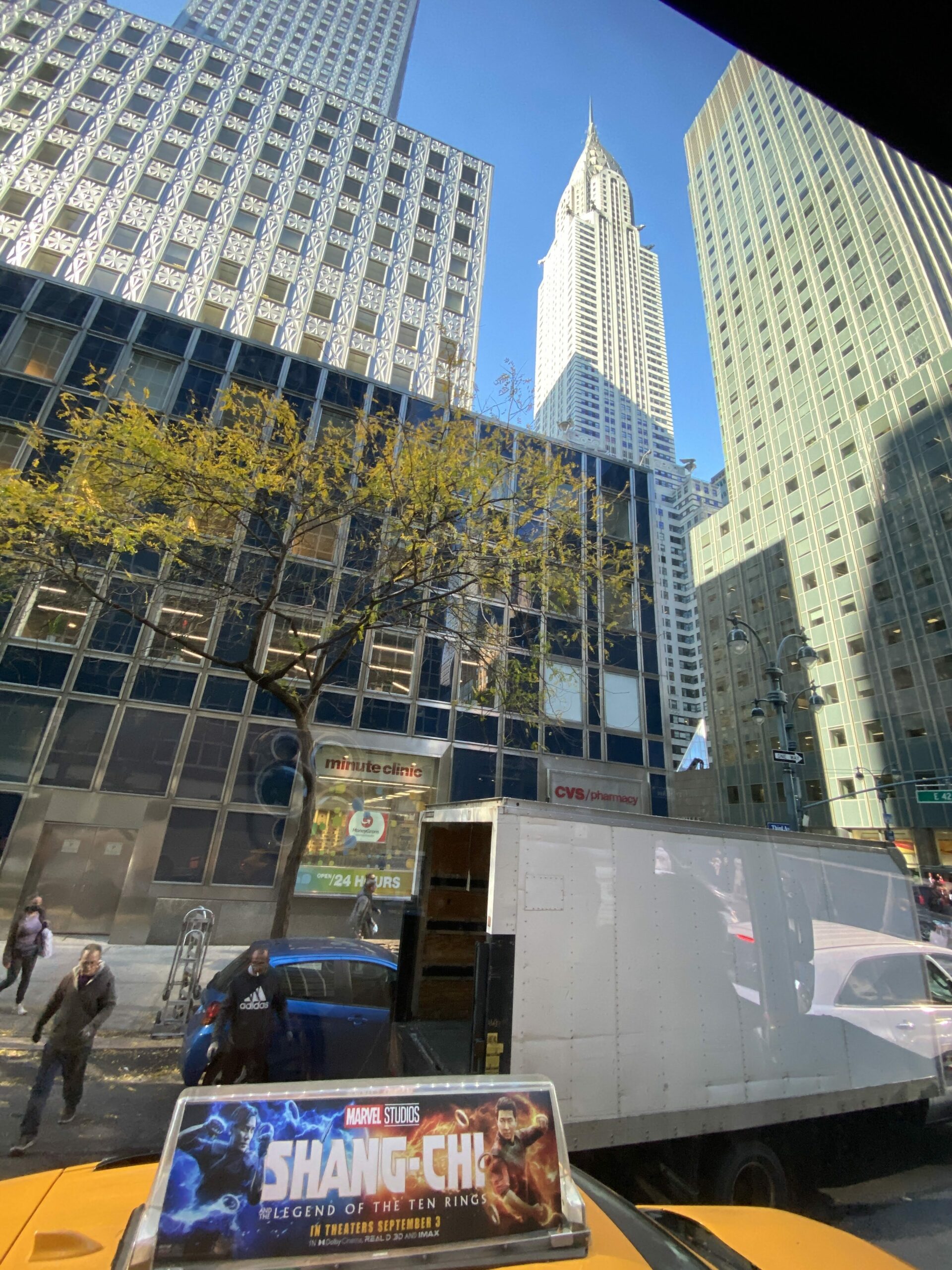 I must admit I was slightly wondering what to expect having heard stories of a ghost town and boarded up shops, crime rises etc. But actually very little had changed. I was lucky and had warm sunny weather too. The streets were bustling and it didn't seem like they had missed tourists judging by the numbers of US tourists around.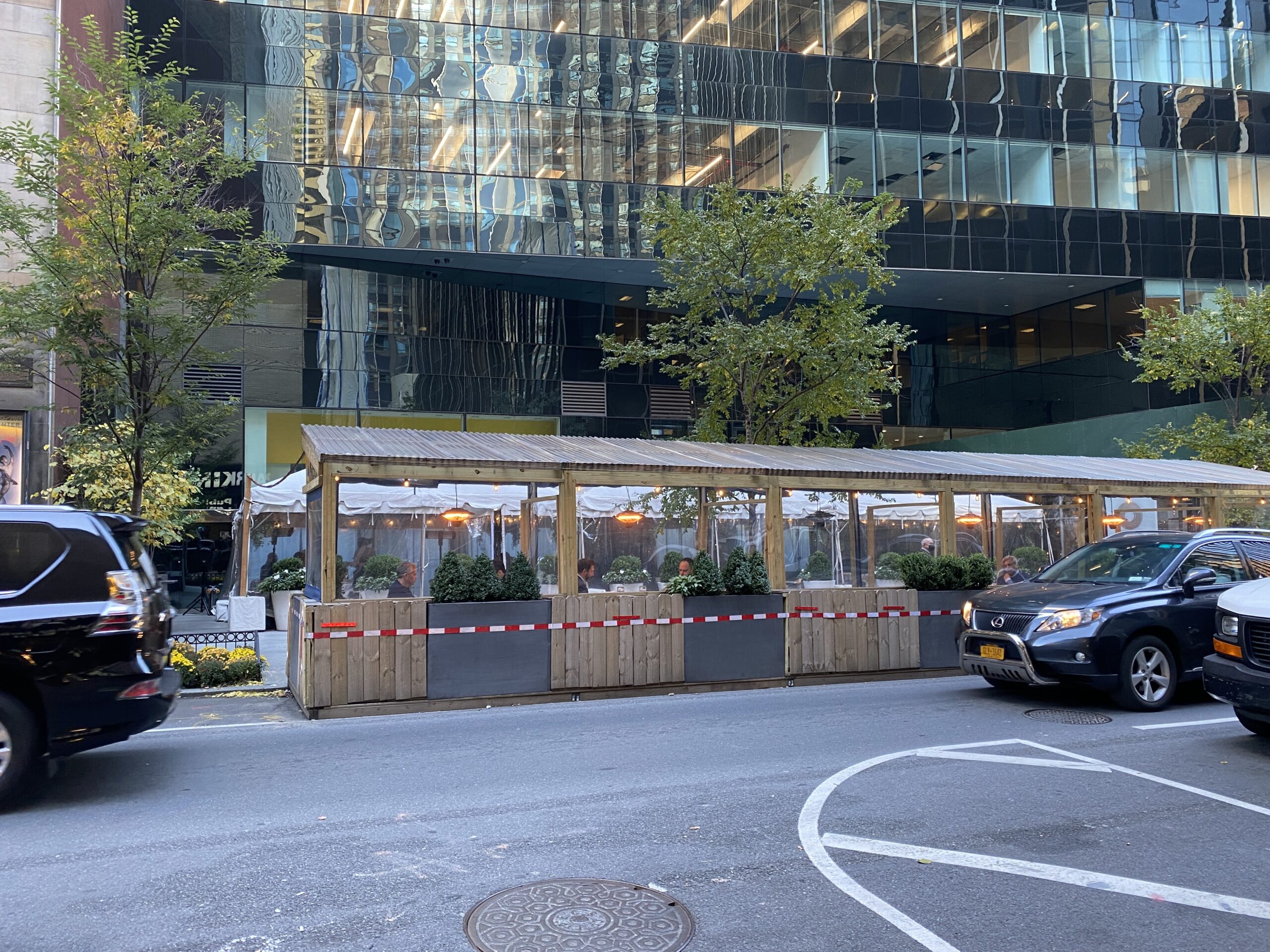 The main difference is the outdoor dining. It's not like in the UK where there have stuck a few tables and chairs on the pavement in certain areas. In New York, almost every restaurant has a proper outdoor dining "structure" which are here to stay. If you want to dine outside it is advisable to book in advance. You don't need a vaccine certificate for outdoors.
I went for a walk around Central Park which was just stunning with the autumn leaves and I felt very safe.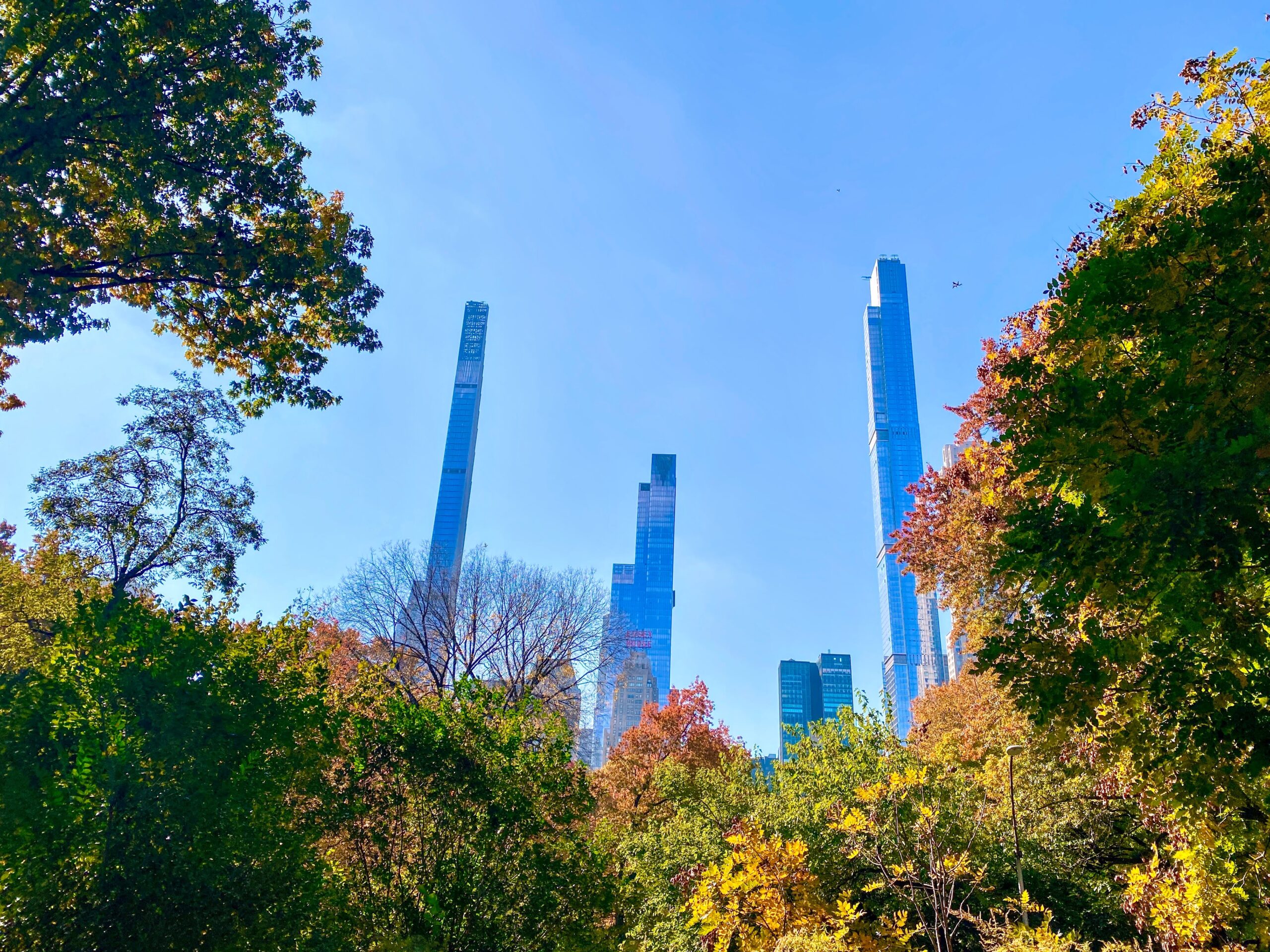 When it was time to leave I felt quite emotional as I was only there for two nights. I really didn't want to leave and can't wait to go back!
What's New in New York?
There are several new attractions in New York that have opened either just before or after the pandemic.
Hudson Yards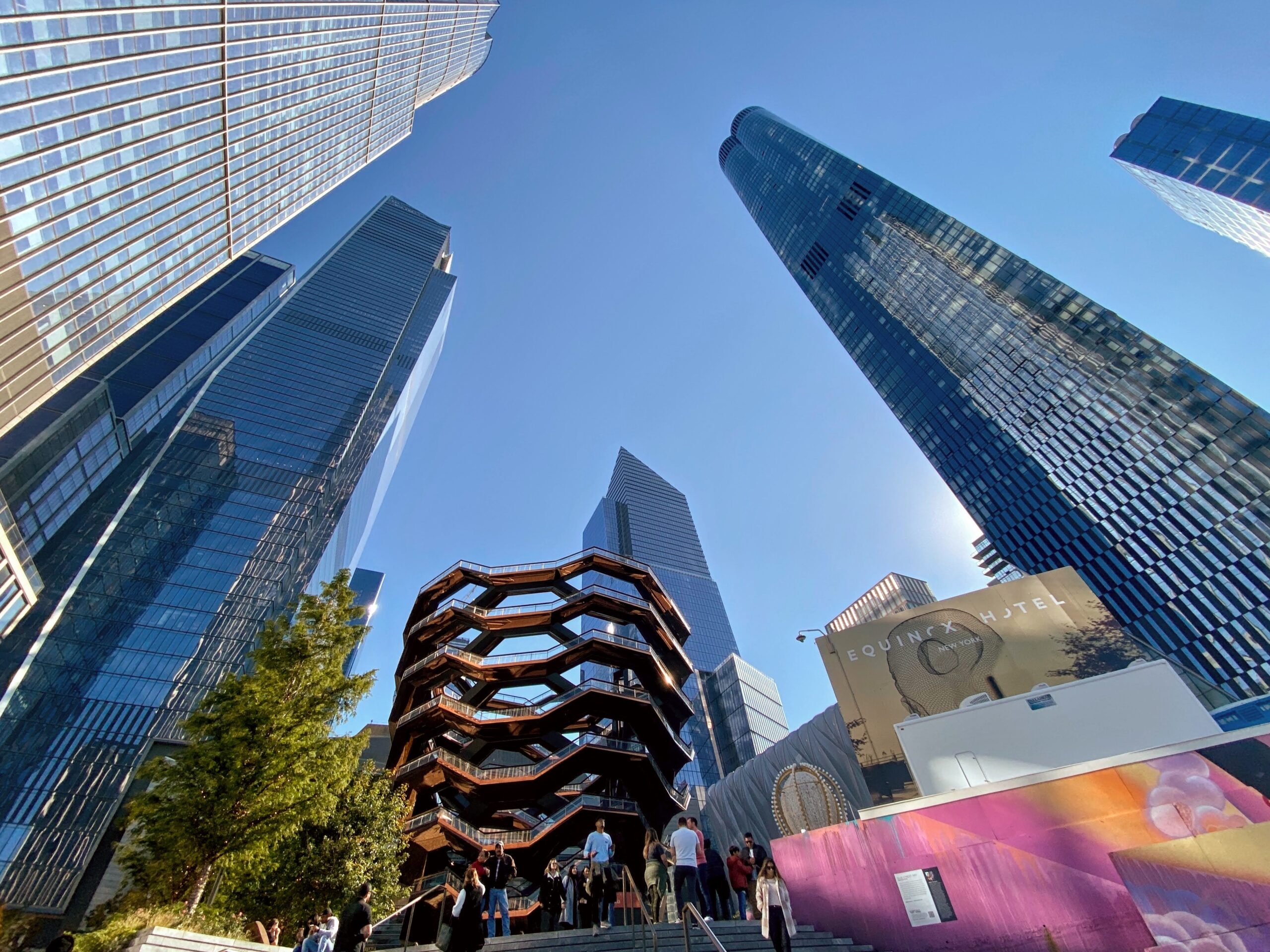 Hudson Yards is a 28-acre real estate development in the Chelsea and Hudson Yards neighborhoods. There are a number of buildings with hotels, high-end shops, and tourist attractions. It sits on a platform built over the West Side Yard, a storage yard for Long Island Rail Road trains. There's also Peak, the fine-dining venue on the 101st floor of one of the buildings that isn't going to break the bank as much as you may expect.
Here are some attractions there:
Mercado Little Spain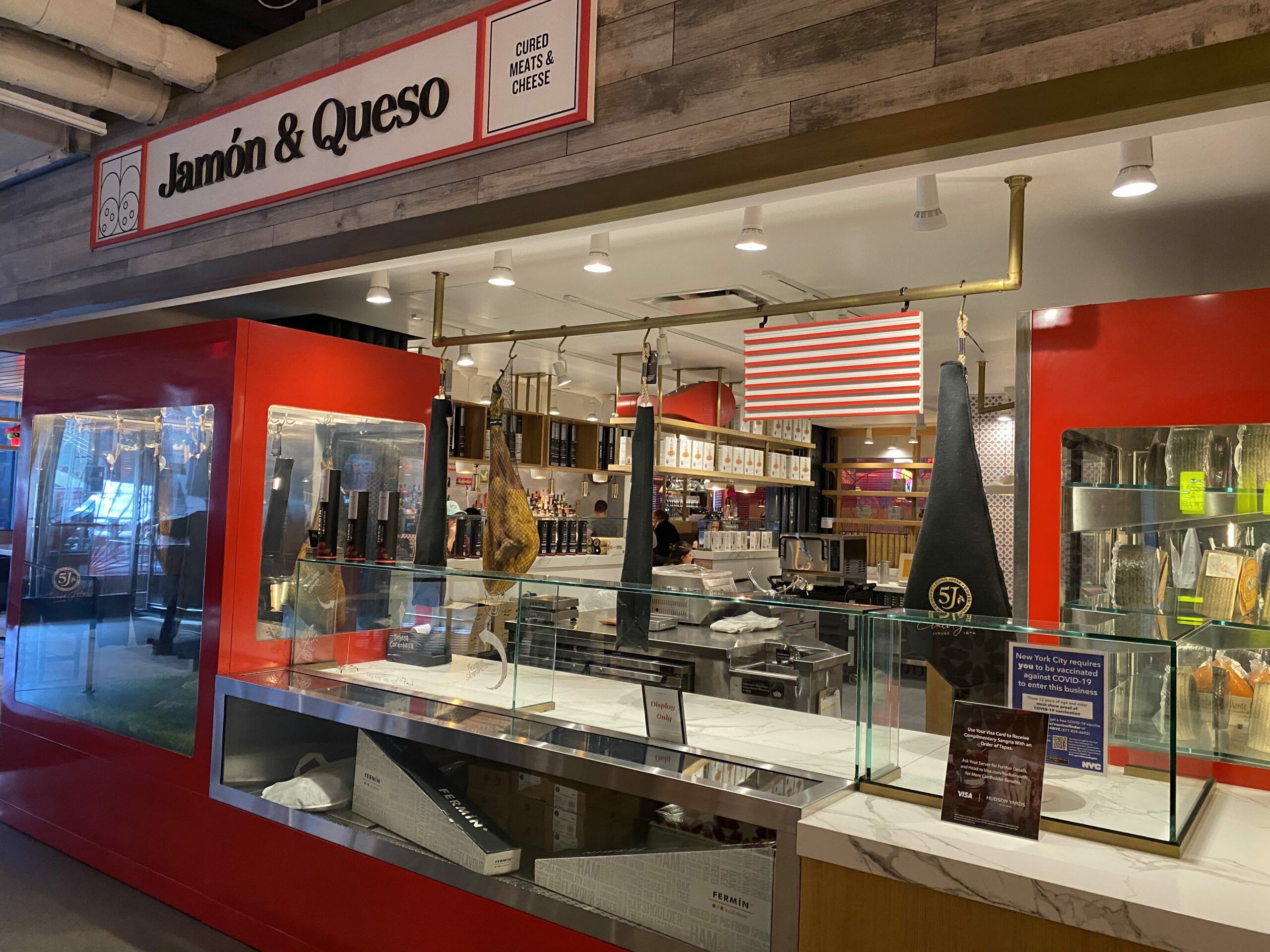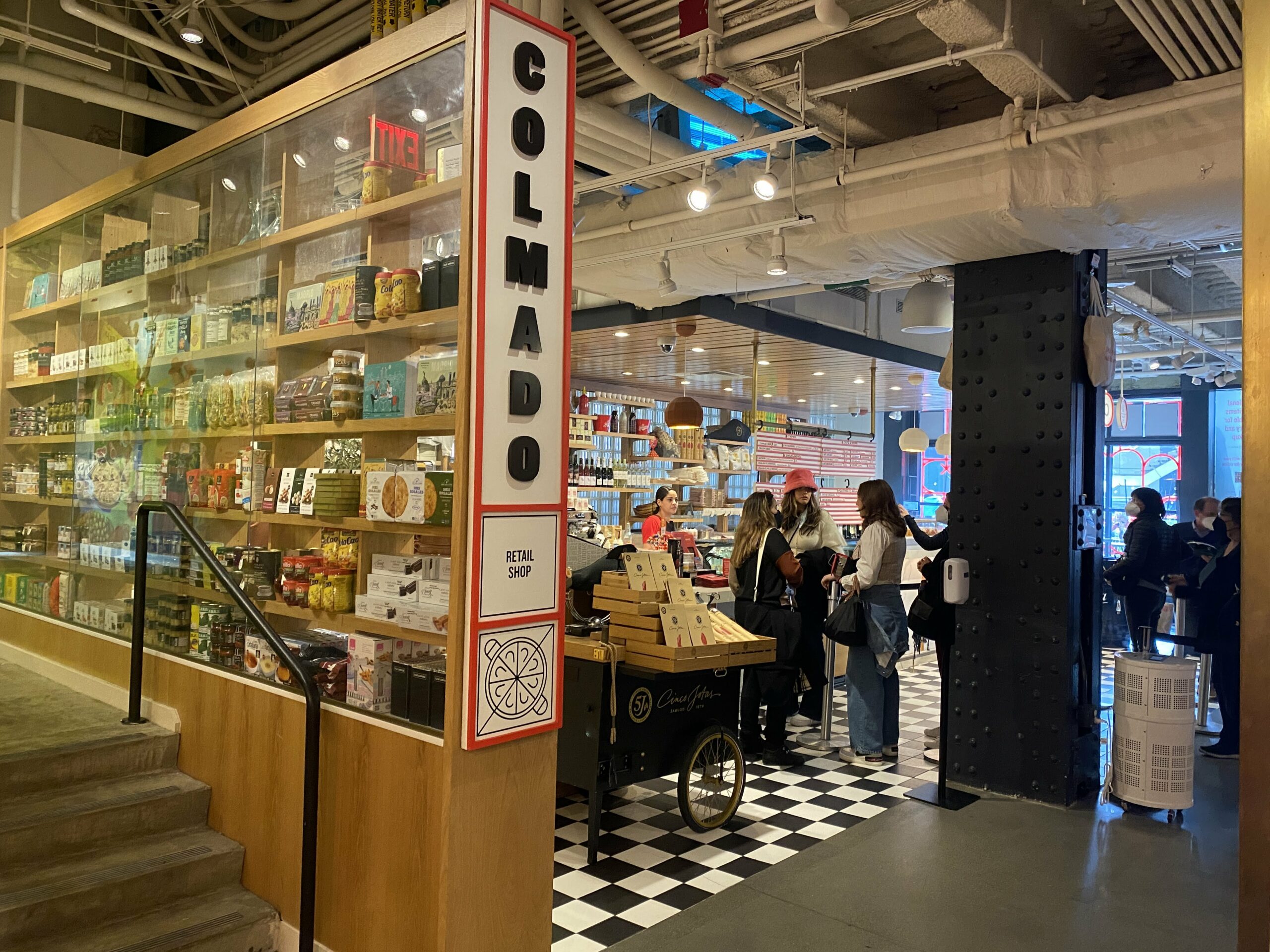 In the basement of the shopping mall is Mercado Little Spain which is the work of US celebrity chefs – José Andrés & the Adrià brothers. José Andrés owns one of my favourite Vegas restaurants – Jaleo at the Cosmpolitan, so I had to give this a try! There are different stalls and restaurants in the complex as well as a shop.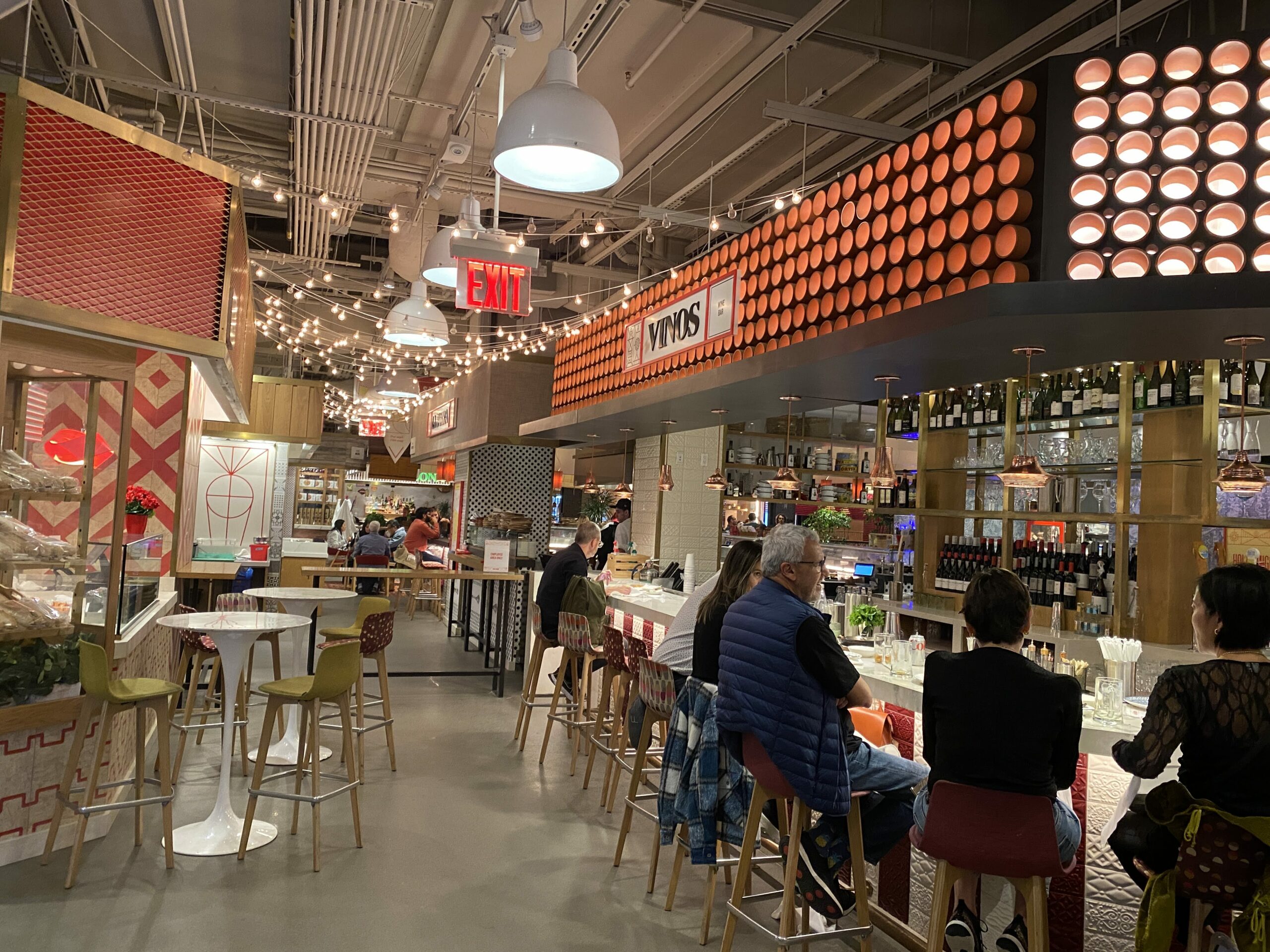 I went to the "Vinos" bar where they had a full list of tapas as well as an extensive Spanish wine list.
Ironically when I was in Majorca this summer I struggled to get really good tomato bread and the patatas bravas were universally disappointing. Not the case here – these were some of the best I have had in my life, and I have eaten a lot of tapas in my time. I'd say even better than the Vegas ones. The bread was beautifully light and crisp with just the right balance of sweet tomato on top. Often it can be chewy or soggy.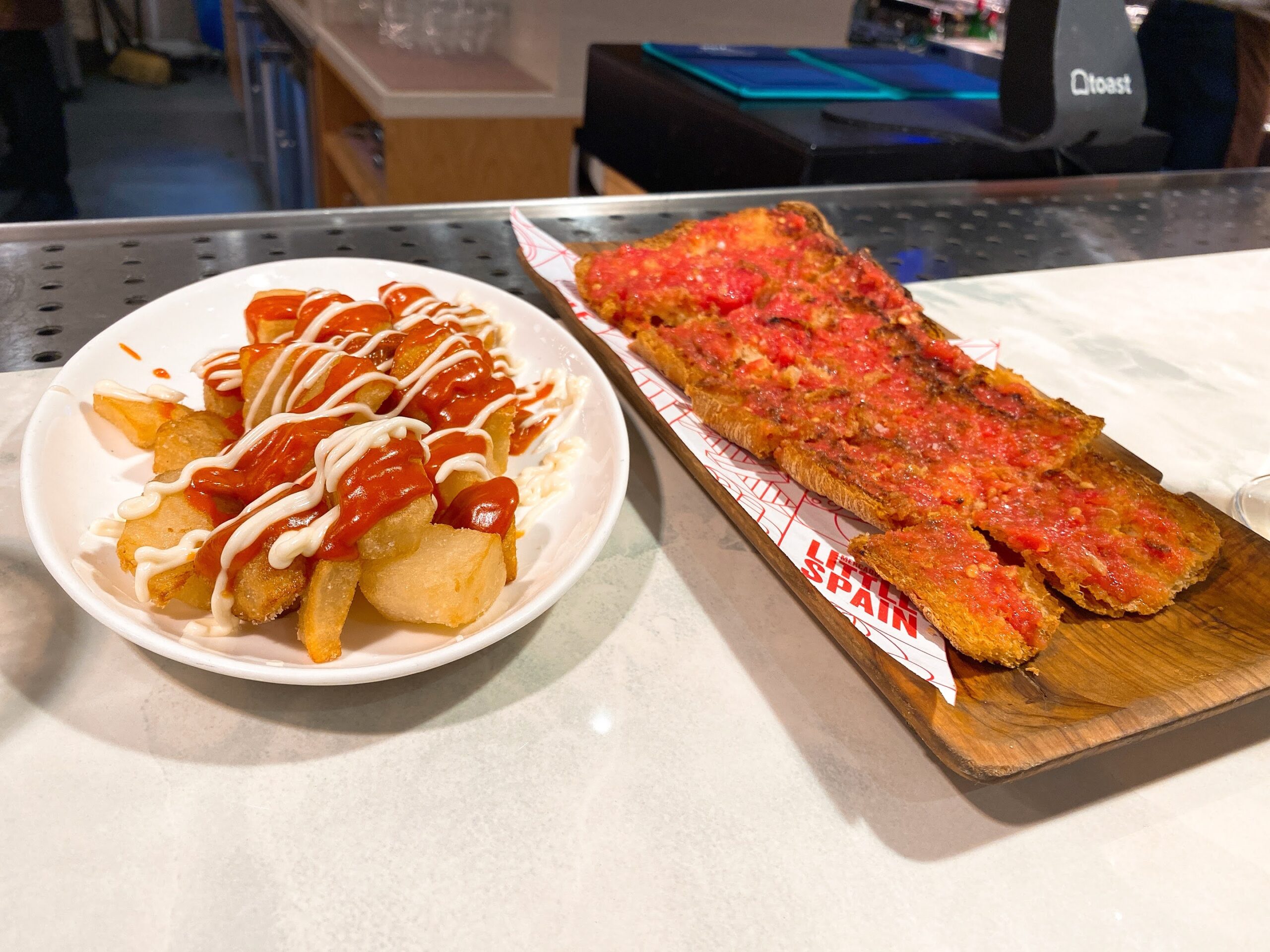 Prices were reasonable starting with $7 for the bread as you could easily make a lunch sharing two or three dishes. The patatas bravas were perfect, crispy with a rich, spicy paprika-heavy sauce and a garlicky hit of aioli.
Truthfully I'd come back to Hudson yards just to eat there again. They do have a fancier Spanish restaurant there if you want something more upmarket.
The Edge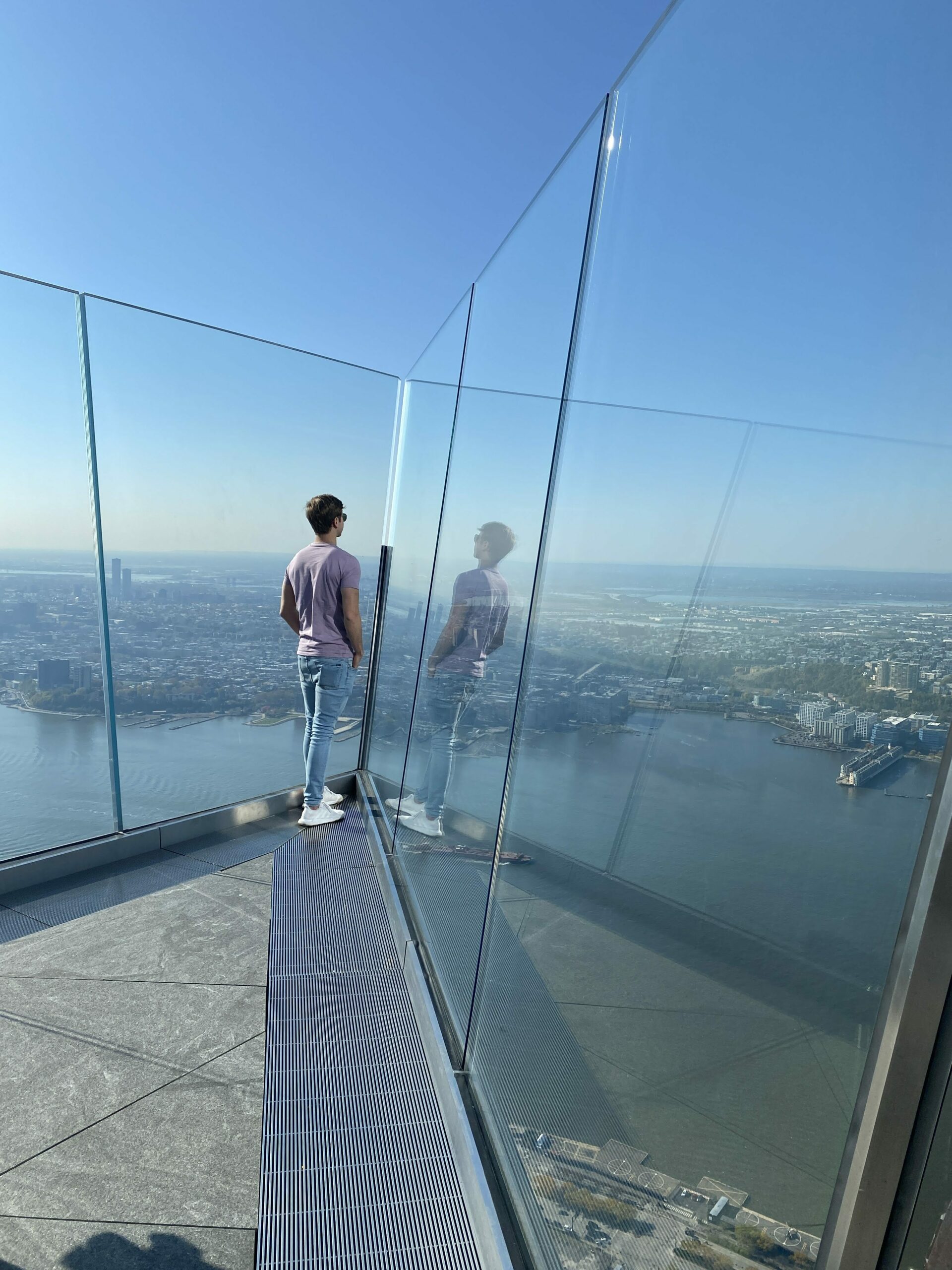 If you have a fear of heights, I'd definitely avoid this. The Edge is a viewing platform on the 100th and 101st floors with an area that juts out, as well as a glass floor. It has an outdoor bar in good weather where you can get a glass of champagne – now that's how you do a viewing platform! Of course, it also had an interactive lift.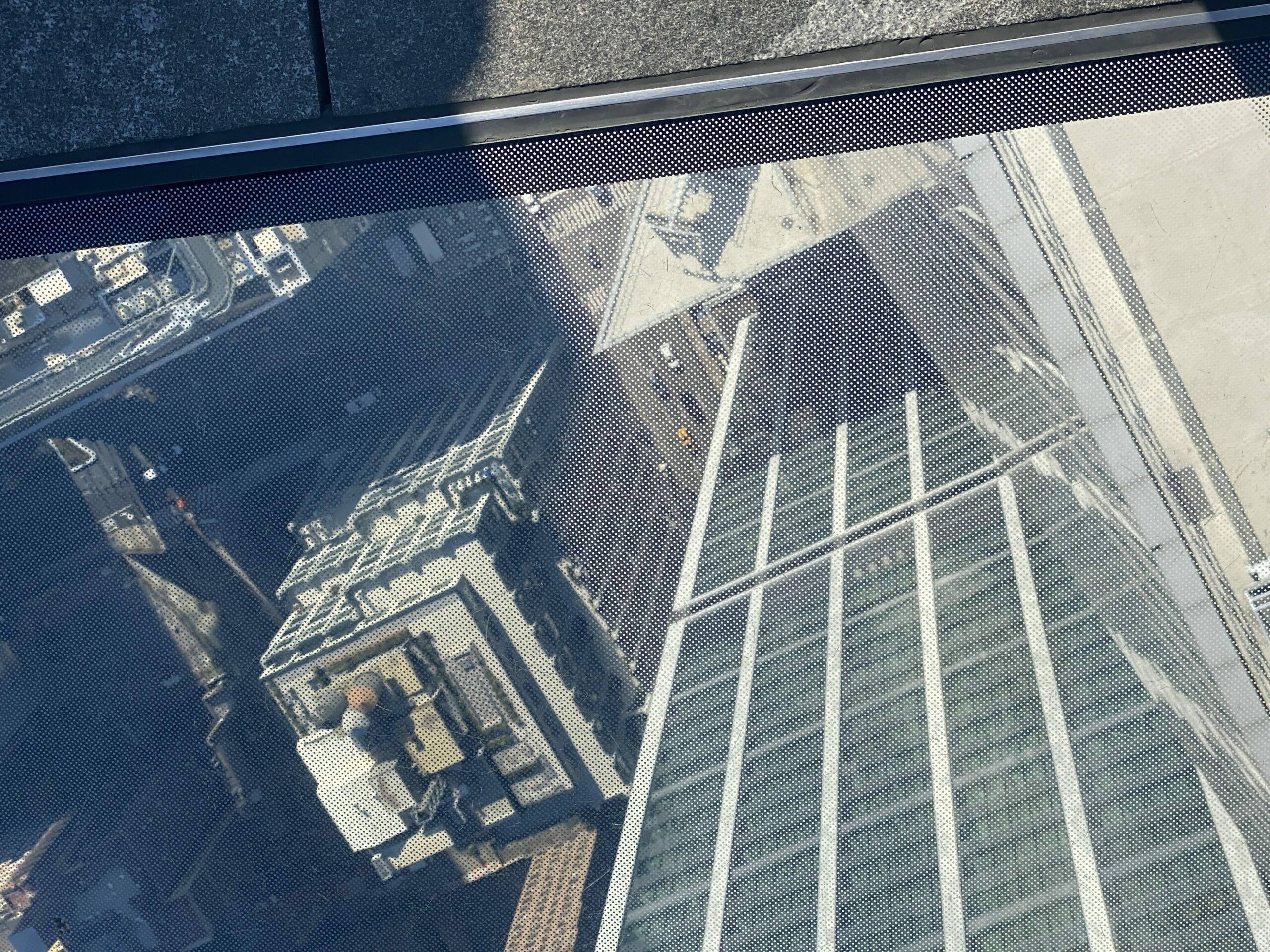 The views were stunning and being fairly central means you get to see everything from One World Trade Centre and the Statue of Liberty to the Empire State Building. It's open 10:00am – 10:00pm daily with the last elevator ride being 50 minutes before closing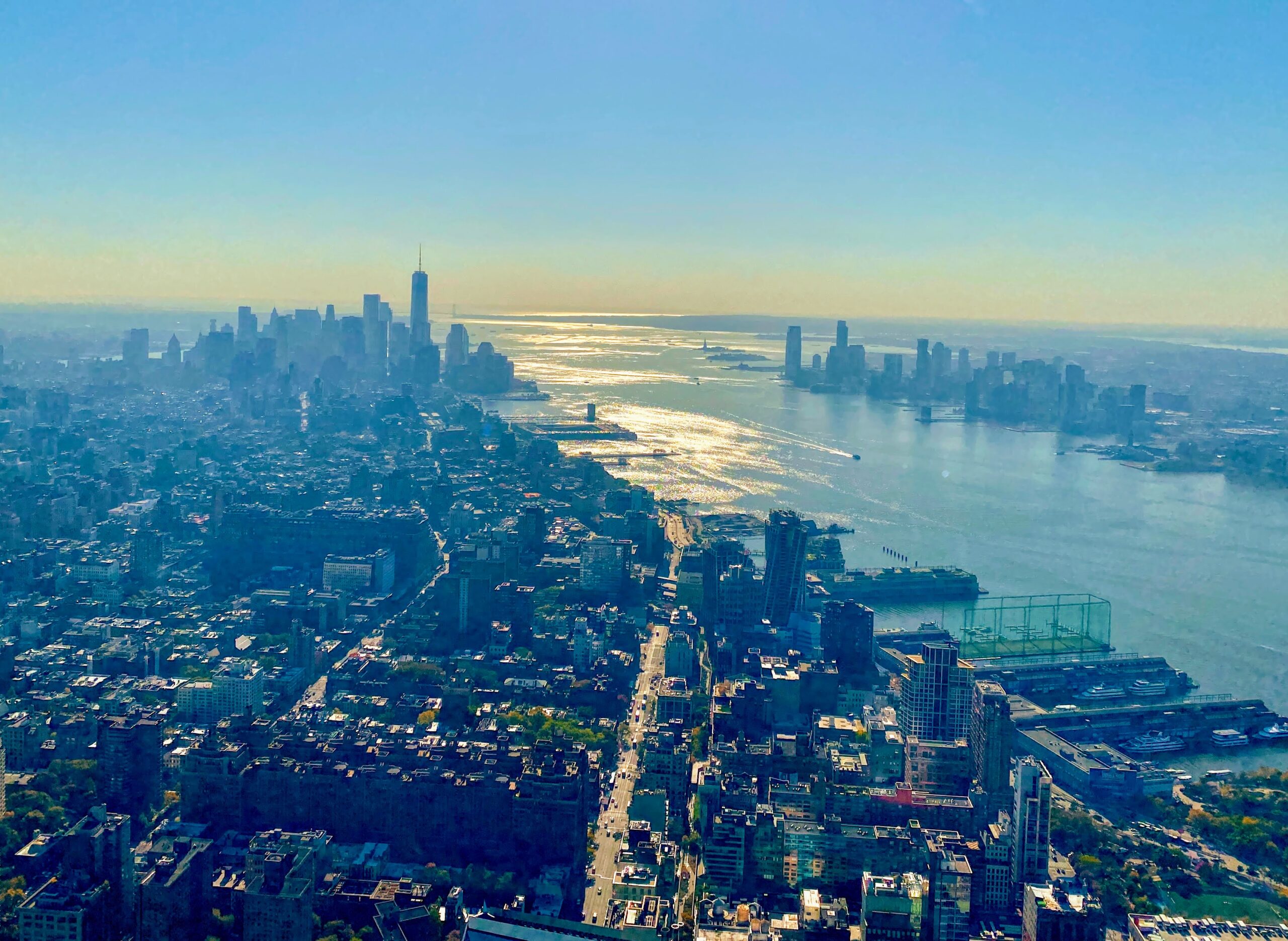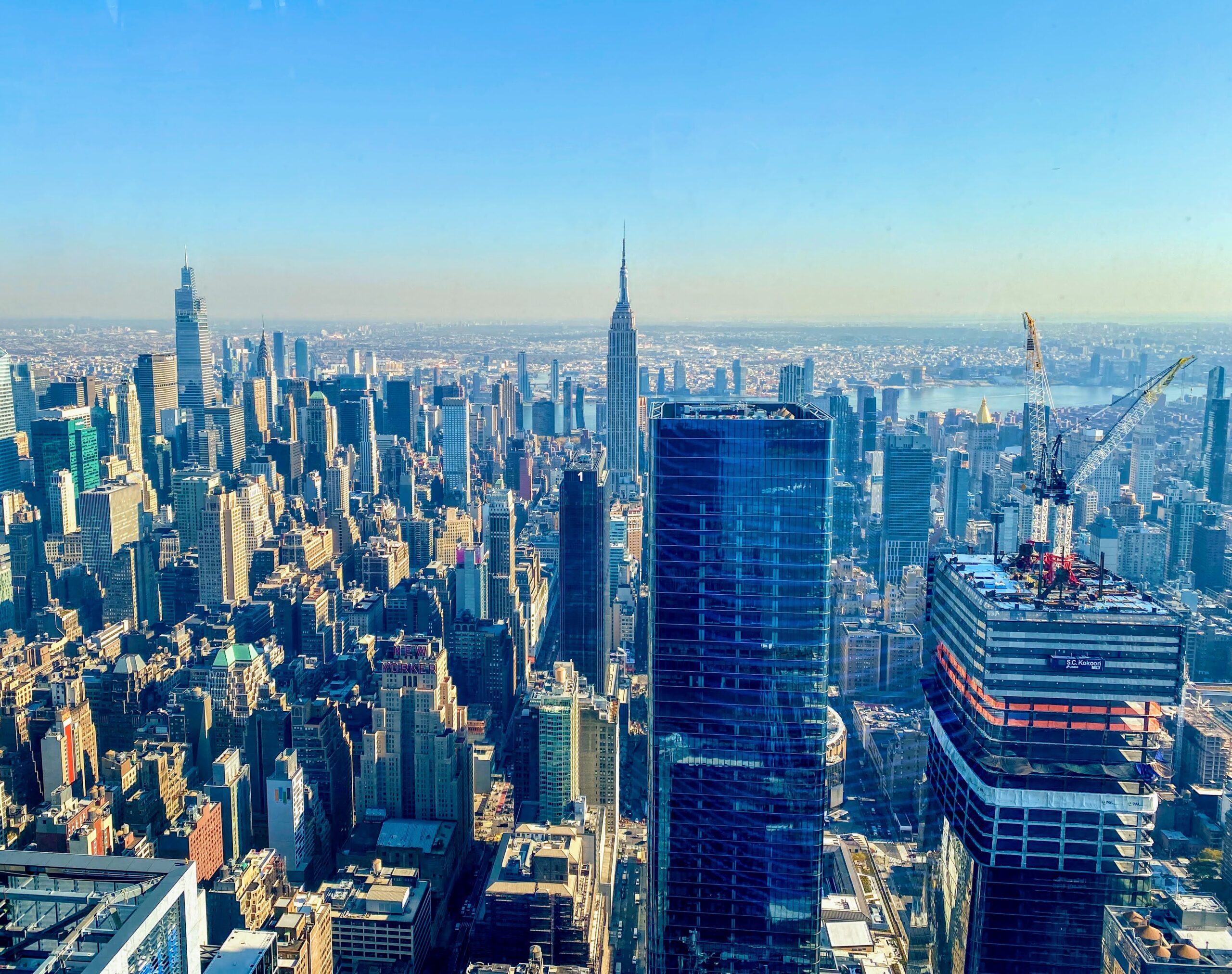 City Climb At the Edge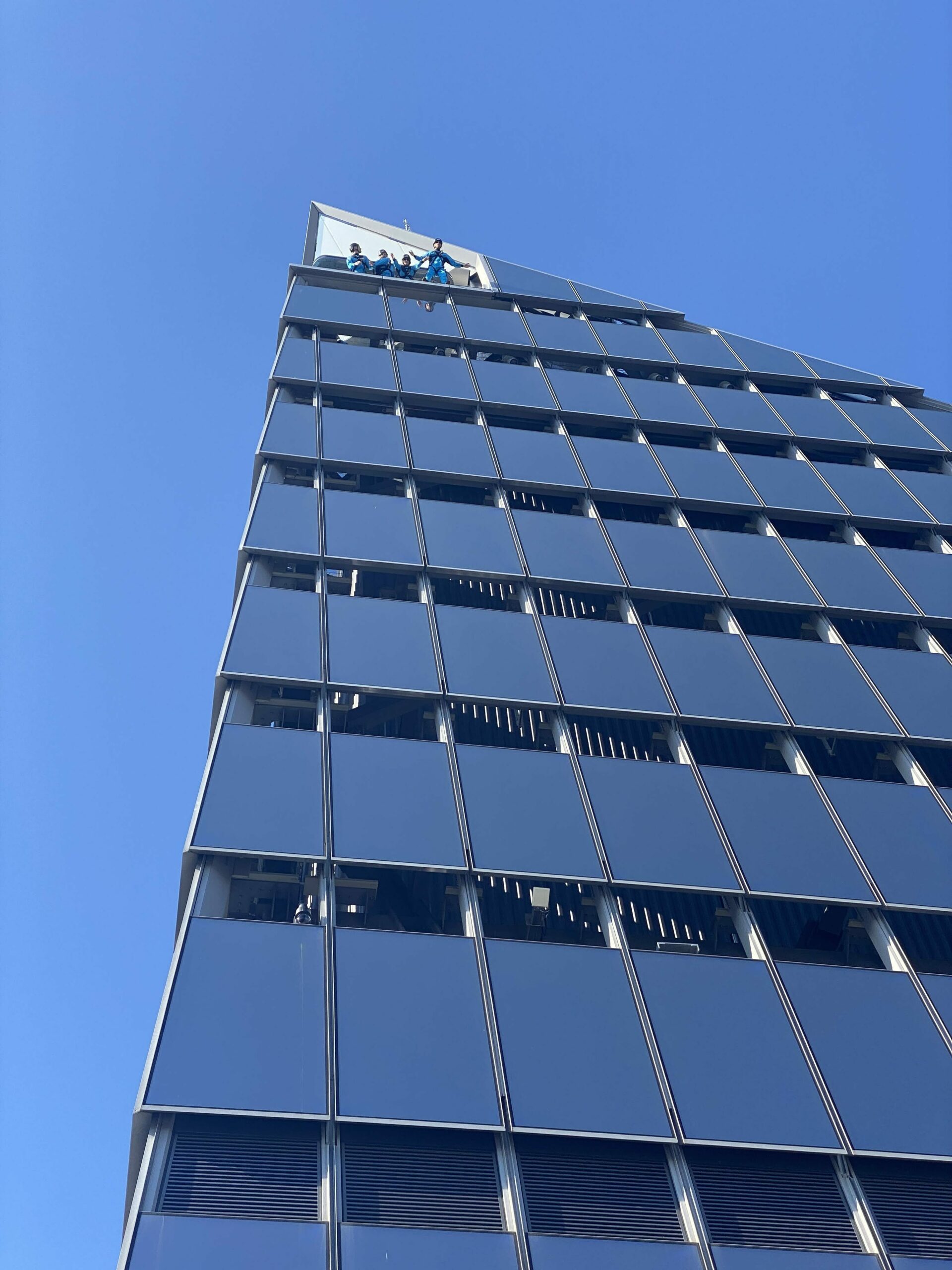 This is a little like a mini Sydney Harbour bridge climb. City Climb is the highest open-air building ascent in the world. Climbers scale the outside of the skyscraper using a 45 degree angled staircase more than 1,200 feet above the ground, then lean out and look down from the highest outdoor platform in New York City.
Little Island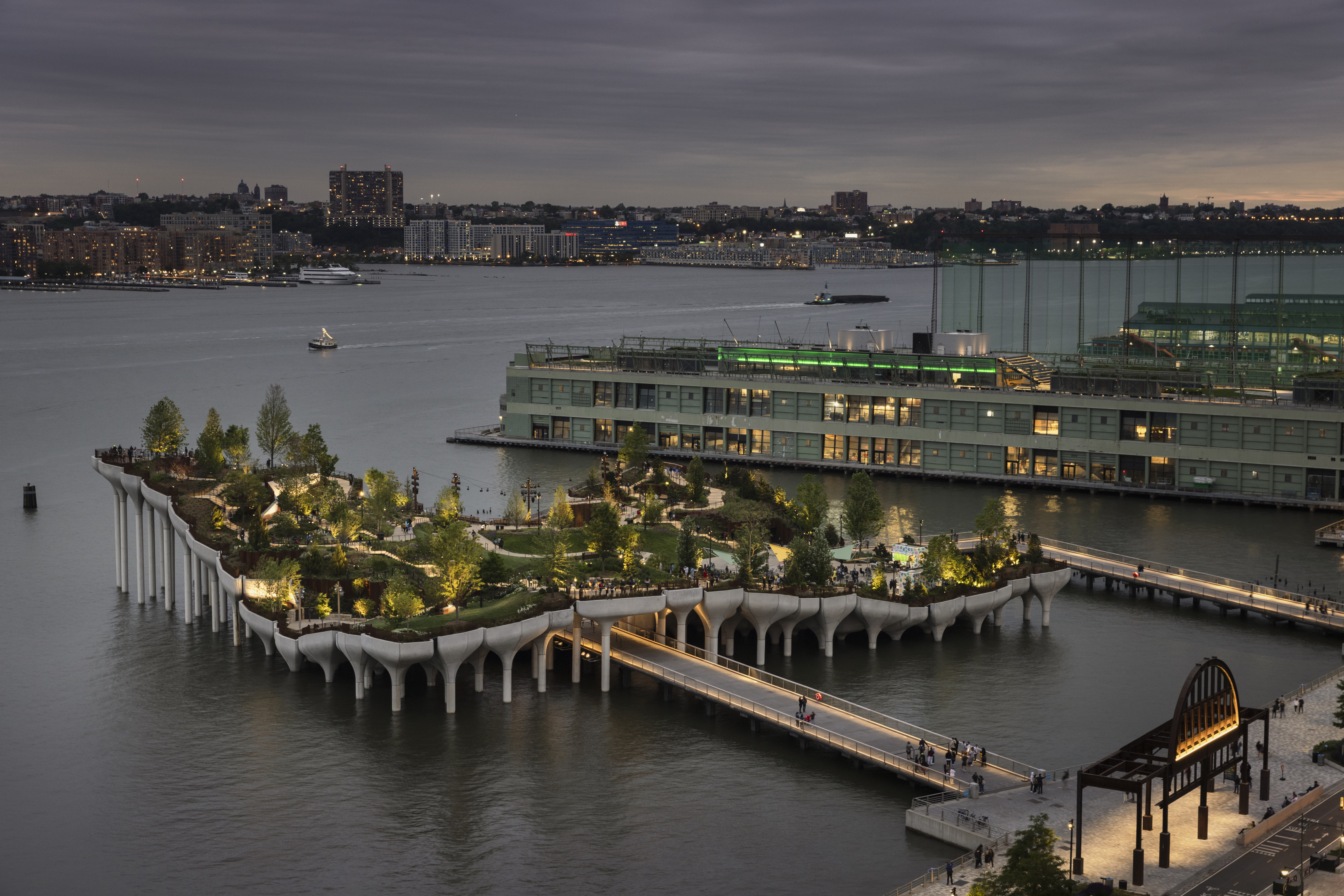 In 2013, in the aftermath of Hurricane Sandy, Barry Diller partnered with Hudson River Park Trust to repair and restore the historic Pier 54 to create an entirely new public space for the city, with construction beginning in 2019.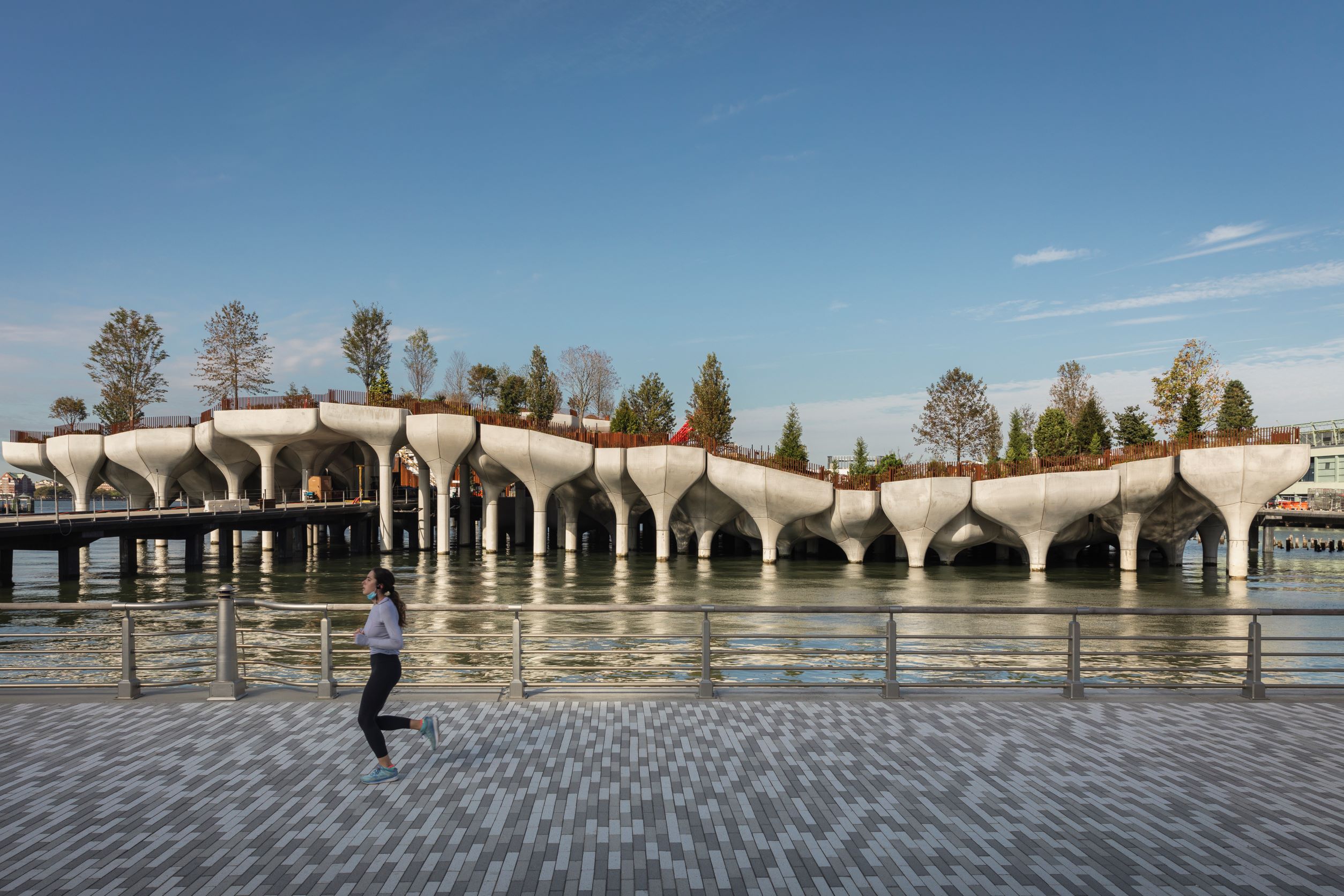 Little Island is a 2.4-acre park that was conceived to emerge from the existing wood piles of the former piers of the Hudson and designed to look like a leaf floating on water. There are 132 concrete "Tulips" that make up the structure of the park. Each tulip's shape is unique and has a different weight load capacity to hold the soil, lawns, overlooks, and trees.
The park has lots of different areas including the main plaza that hosts food and beverage offerings, seating, shade, and expansive lawns (The Play Ground); an amphitheatre with a stage for an audience of 687 guests (The Amph); an intimate performance space and secret garden (The Glade); views of the city and the Hudson River with pathways and three special outlook points.
Empire State Experience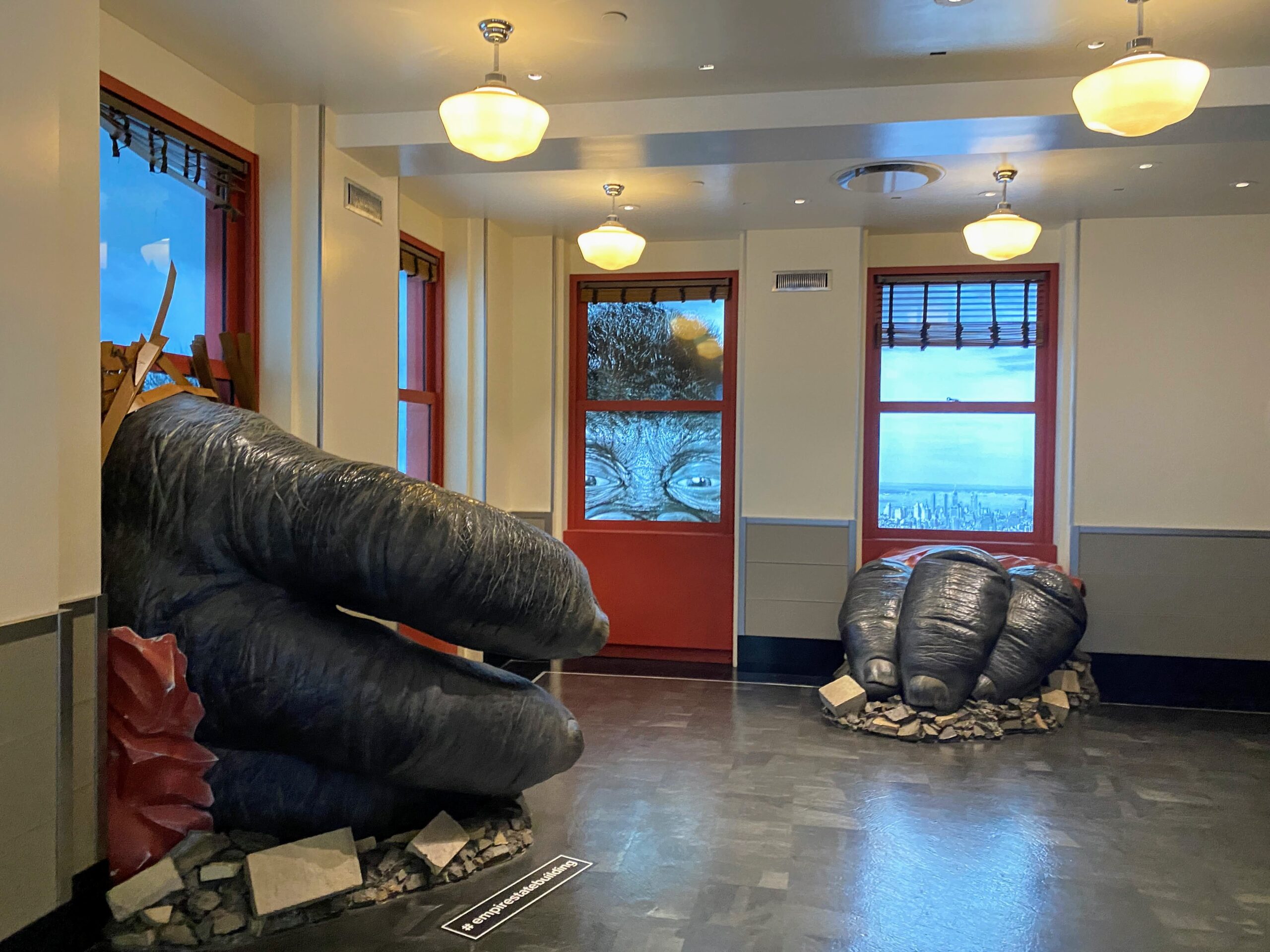 There are so many new viewing platforms with One World Trade Centre, SUMMIT One Vanderbilt, and Hudson Yards the Edge being the newer ones, that the Empire State Building has substantially upped its game. Instead of just a lift ride to the top, there is a fantastic interactive and immersive Empire State experience including a King Kong exhibit and plenty about its history and star roles in movies.
There's also an interactive lift.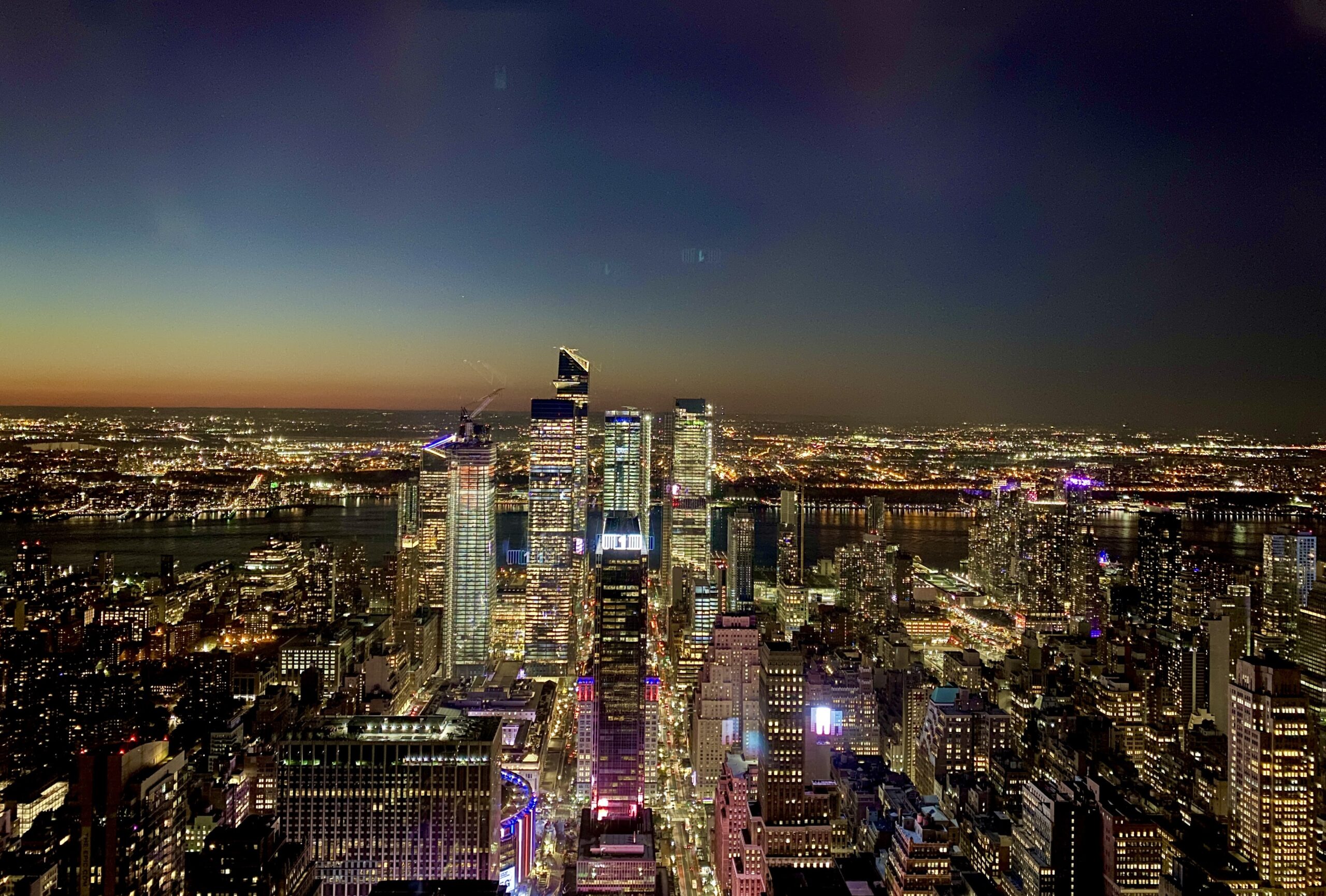 Quality Bistro
Quality was actually originally a chain of high-quality butchers that branched into steak houses with one in Miami as well as New York. Now they have branched out even further into Italian and French food in New York.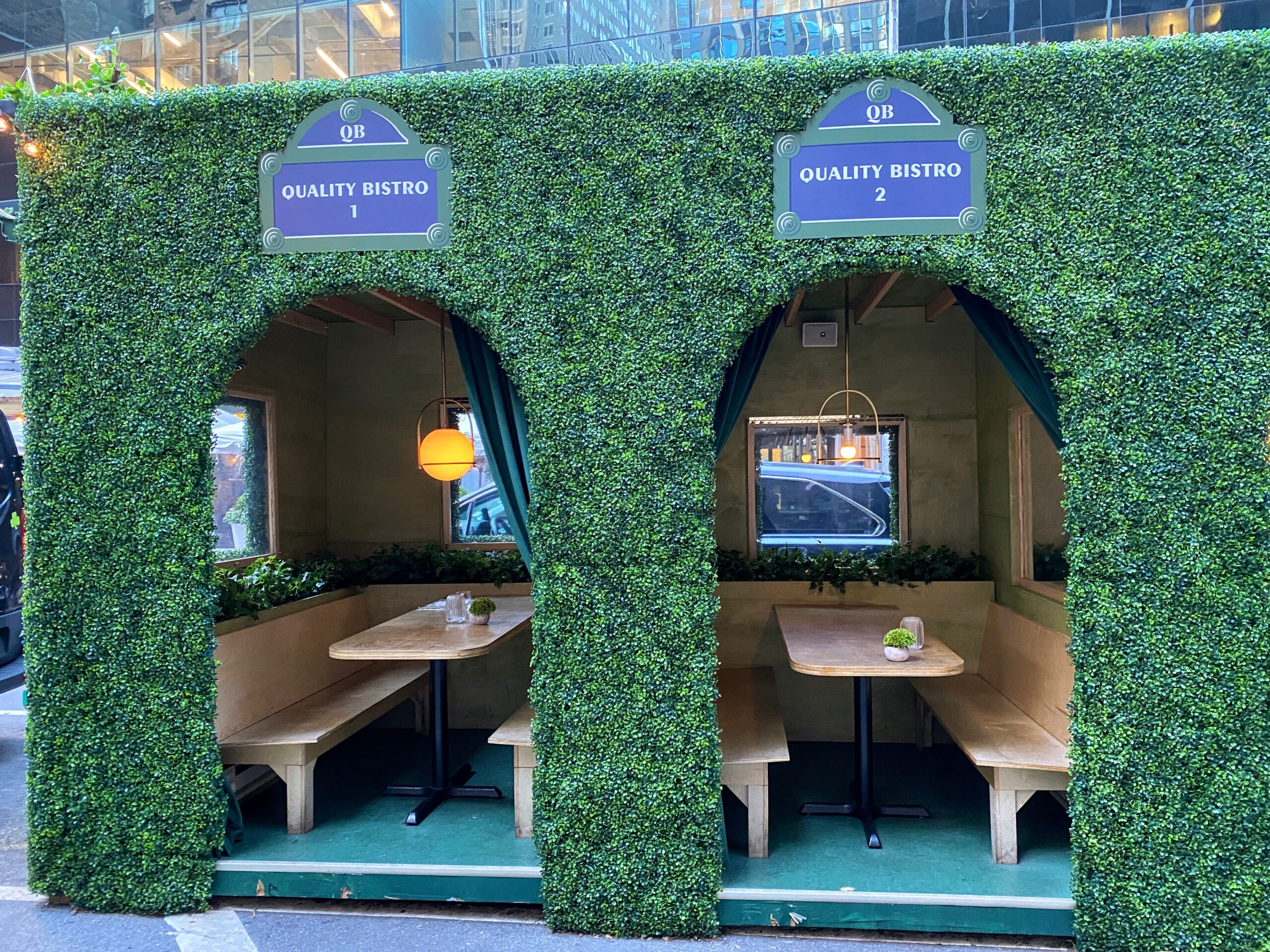 I visited the Quality Bistro which is round the corner from where I was staying at the Conrad Midtown. Outside there are some very cute little booths but you will need to book to get one. I had to queue just to get inside with a reservation.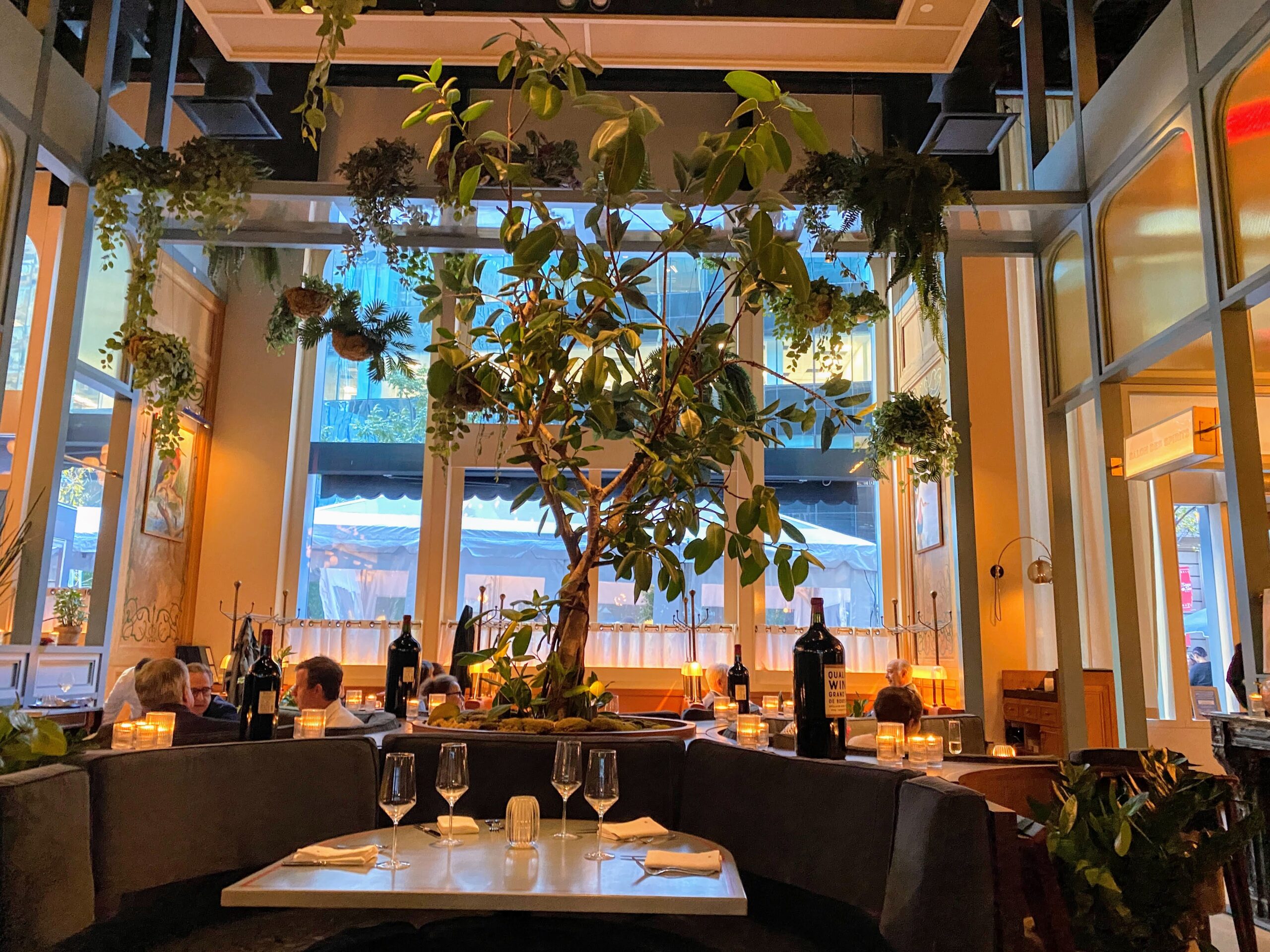 Inside the restaurant is beautiful with all the greenery and cosy banquettes. There's also a stylish bar.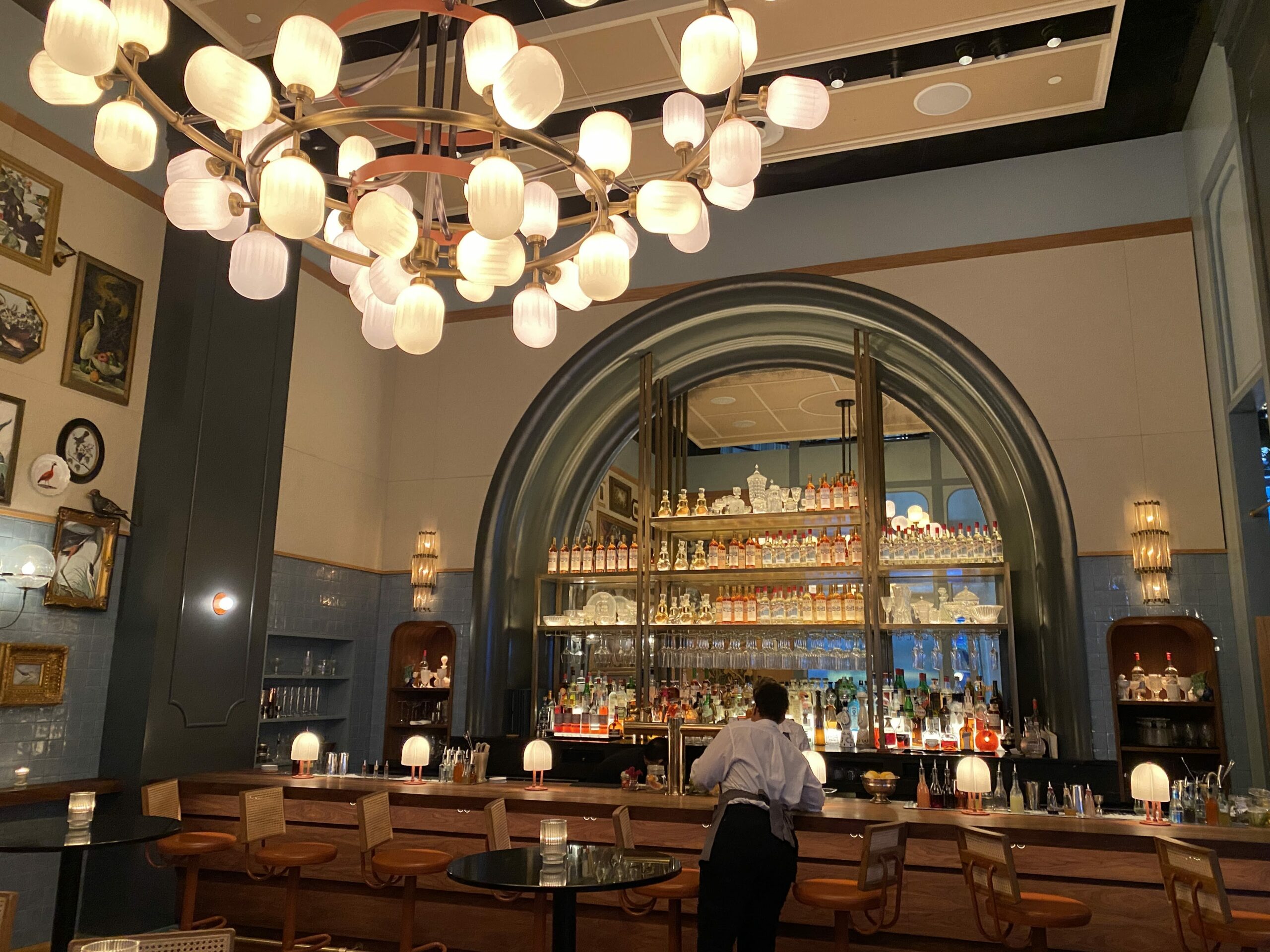 The menu is very simple and although not cheap, you get a lot for your money. The next tables to me had the onion soup and the French onion burger which both looked epic! (I need to go back!)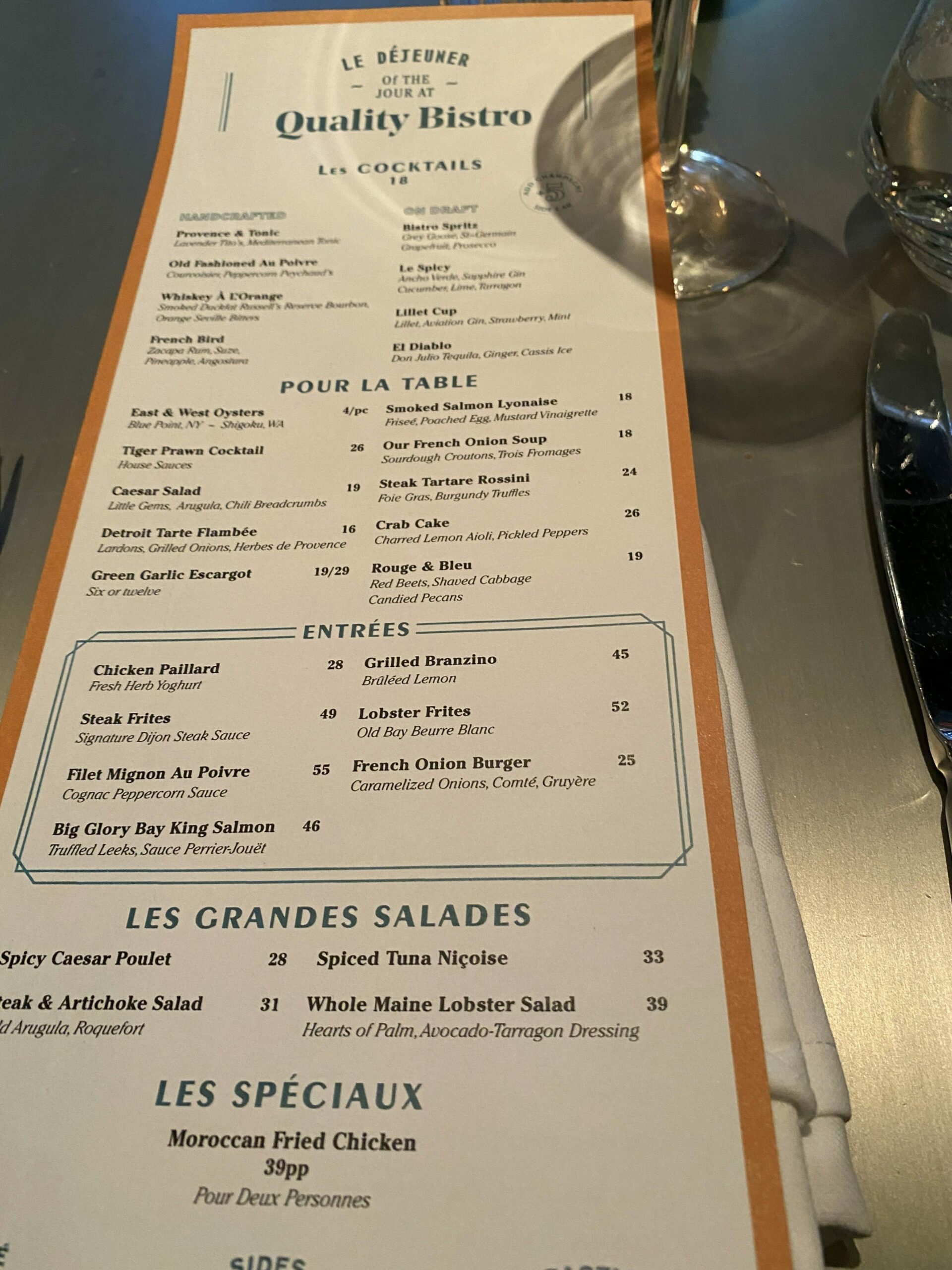 You must order the bread, as there's a special butter service to accompany the bread. This involves pimping up the butter at the table with seasonings such as fleur de sel and chopped shallots. Then there is a selection of dishes to go with your bread and butter such as ham and radishes.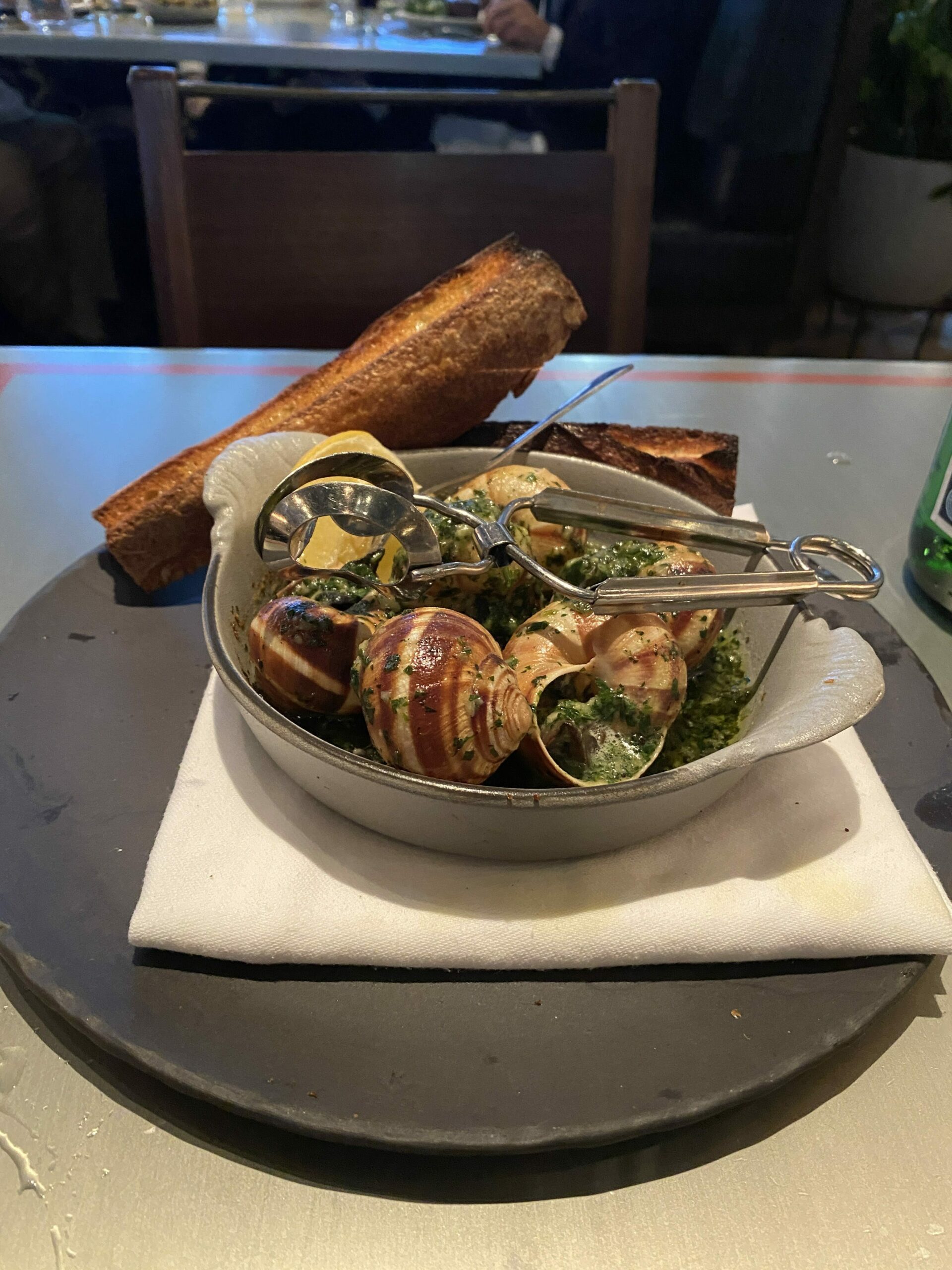 I went for the very French Garlic snails. Thank god I had the BA Club Suites home that night so I wasn't breathing garlic over everyone. They were the best snails I have had, very tender and the butter was not overly garlicky.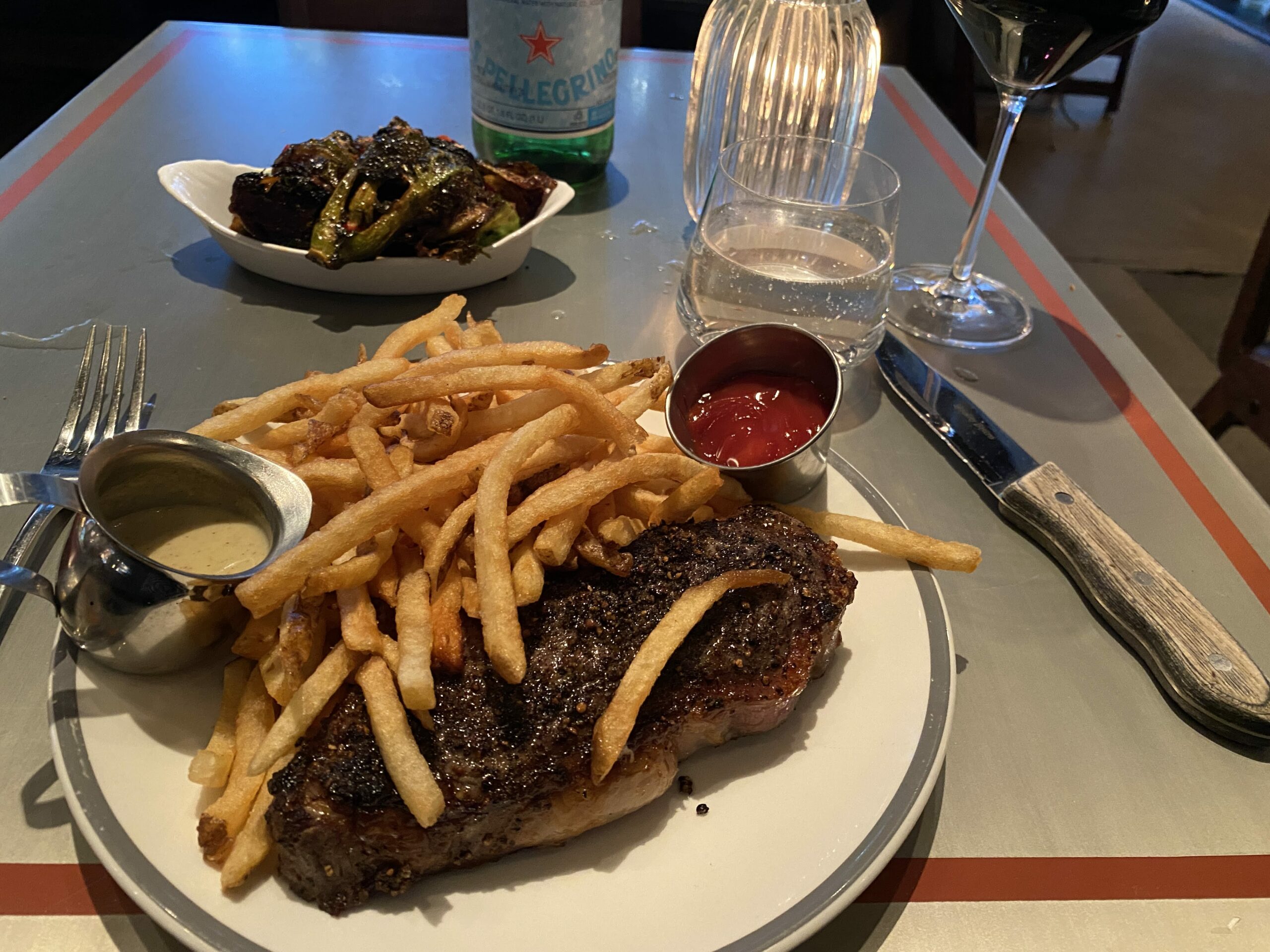 Next I had the steak frites which appeared to be a large New York Strip steak which is similar to a sirloin. This had a lovely peppery seasoned crust and a deliciously piquant dijon mustard sauce. The accompanying frites were also full of flavour and cripsy. The actual highlight was probably the roasted Brussels which were more like brussels on steroids! The wine list had plenty to choose from in terms of both French and US wines.
I normally skip dessert but I do love a good Floating Islands but I have never seen one like this. It was enormous. It had lots of crunchy bits of sugar and nuts on top which were a lovely textural element against the soft meringue and creamy vanilla flecked custard.
You can find more about Quality Bistro here.
I also ate at STK which has a great pre-theatre menu including the most amazing Miso glazed sea bass dish as well as great steaks.
Broadway Shows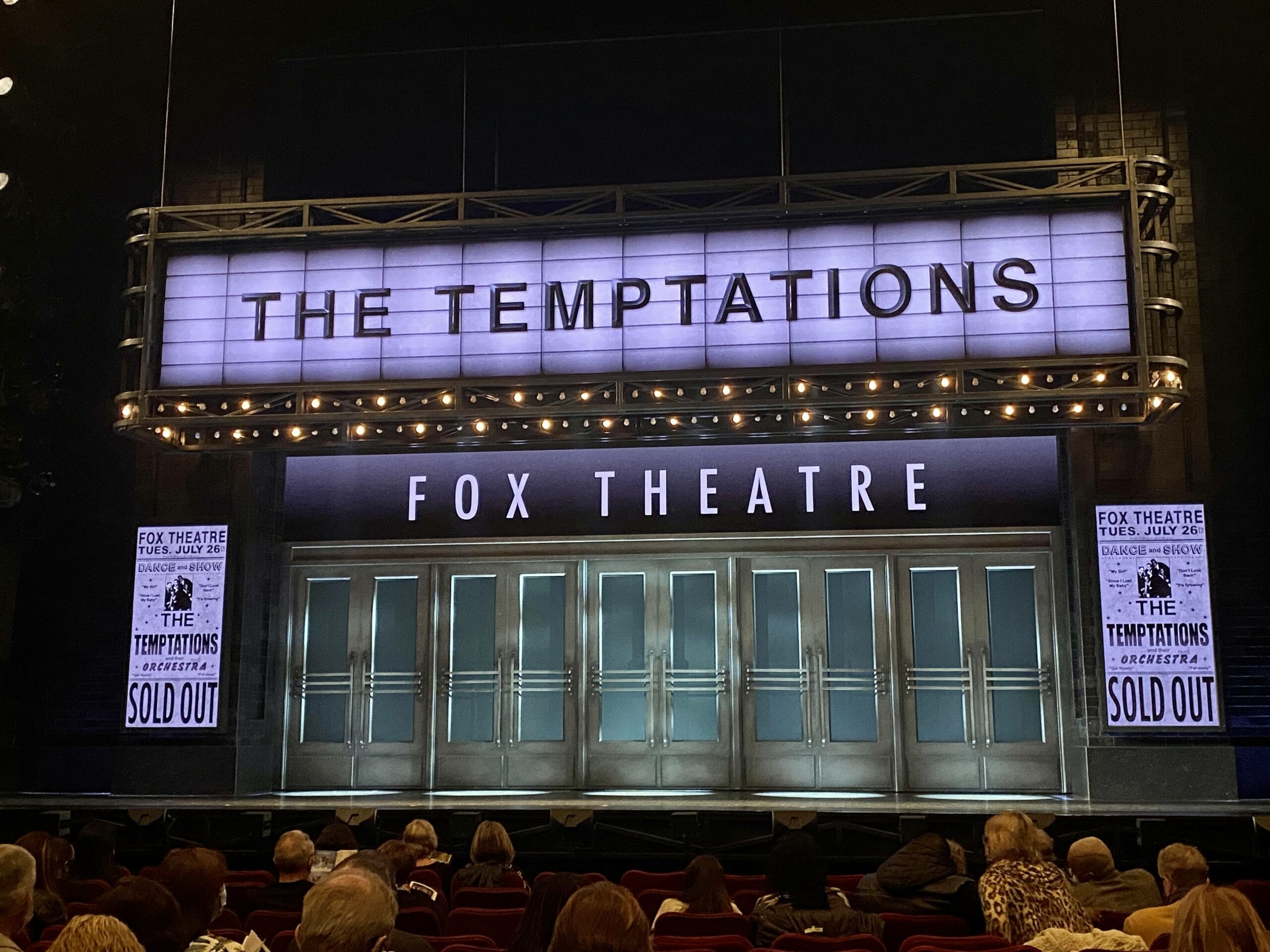 Broadway was up and running again. I went to see Ain't Too proud which had originally opened in spring 2019. It's a modern story of tragedy and triumphs of The Temptations, most of which I didn't know. I loved the staging which was atmospheric yet simple. If you love music this is a must-see. They are probably the best voices I have heard in a musical, so rich and full and in perfect harmony. The choreography was also stunning. Judging by the audience's reactions, they loved it too.
Others in my group saw HadesTown and Tina which they also recommended.
CityPass C3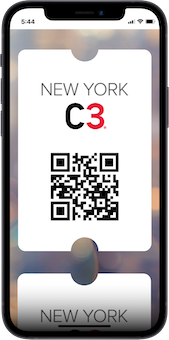 A new version of the more expensive CityPass, City Pass C3 is worth considering if you want to do a few of the new and established attractions. This pass saves you up to 33% at 3 top New York City attractions. It also saves time as at The Edge. I just walked straight into the attraction by showing my pass. I didn't need to book, although some do require that. It also pops up on your phone when you are near an attraction that is included.
For £68.10 it includes :
One-time admission to 3 attractions
If you want to plan a trip to New York, the NYCgo page is great for everything from dining to different borough's top sights.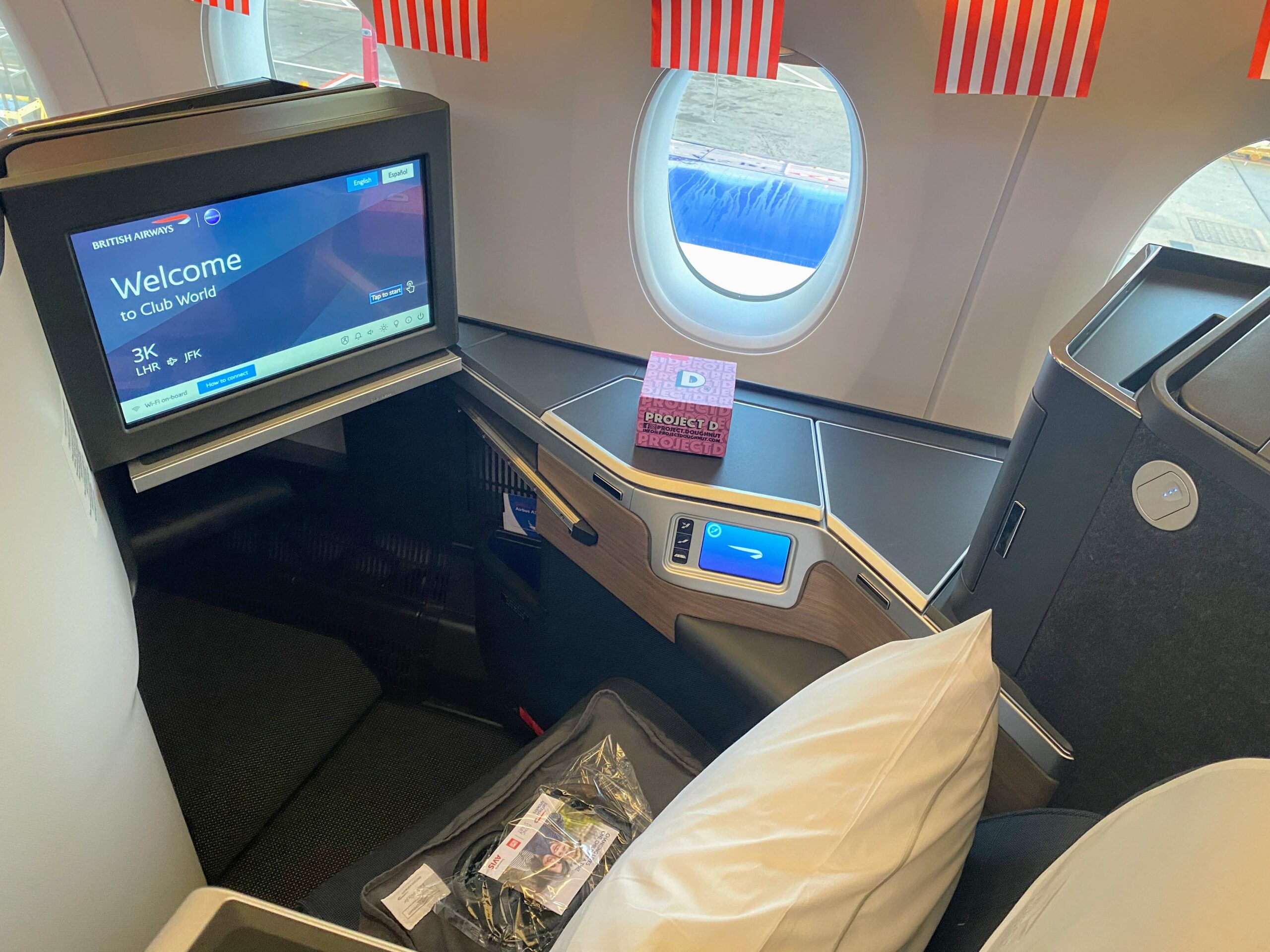 I flew to New York with British Airways on their A350 with the new Club Suites. Currently, a 3 night holiday in Club to New York starts at £1750 with 4 nights in a 4 star hotel, but I'm expecting some Black Friday deals to be closer to £1500 hopefully. You can check BA Holidays prices here.