The best part of collecting Avios is when you find a bargain business or first class flight that actually has availability. If you want some tips on finding the flights you want read here. For tips on booking with other airlines, try this article. Now onto the fun bit….
The best value British Airways First Class redemption

If you just want to experience First Class or have always had a hankering to visit Russia, this is one of the best value redemptions you can get with British Airways. Add in a BA Amex 2-4-1 and it's laughably cheap. First class to Moscow costs £55 and 68,000 Avios return. The real benefit is the £55 fee. So why is it so cheap? Well, it just comes in under the 2000 mile criteria to benefit from Reward Flight Saver so as long as you qualify it's fantastic value (you must have earned at least 1 Avios in last 12 months to use RFS).
One thing to bear in mind is you will probably need a visa to visit Russia. From Roving Reporter's experience be prepared for a visit to the embassy in London where you try to remember every place you have visited for the last 10 years! (I'm not actually sure I could). You can read about his experience on this route in First here.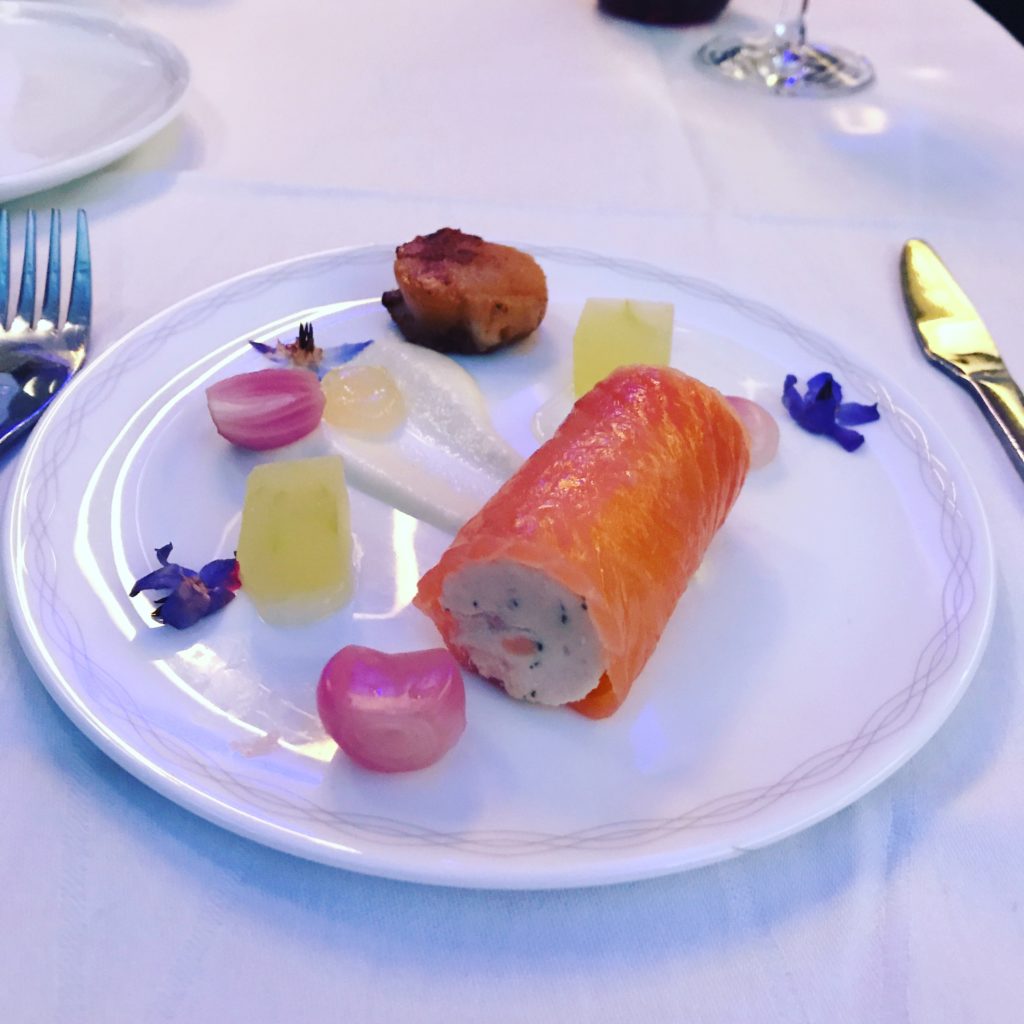 Only one flight a day has First on British Airways but it is the B787 at the moment which only has 8 seats and is one of the best First class cabins on BA for me. It is only 3½ hours so make sure you get your money's worth of Laurent Perrier Grand Siecle!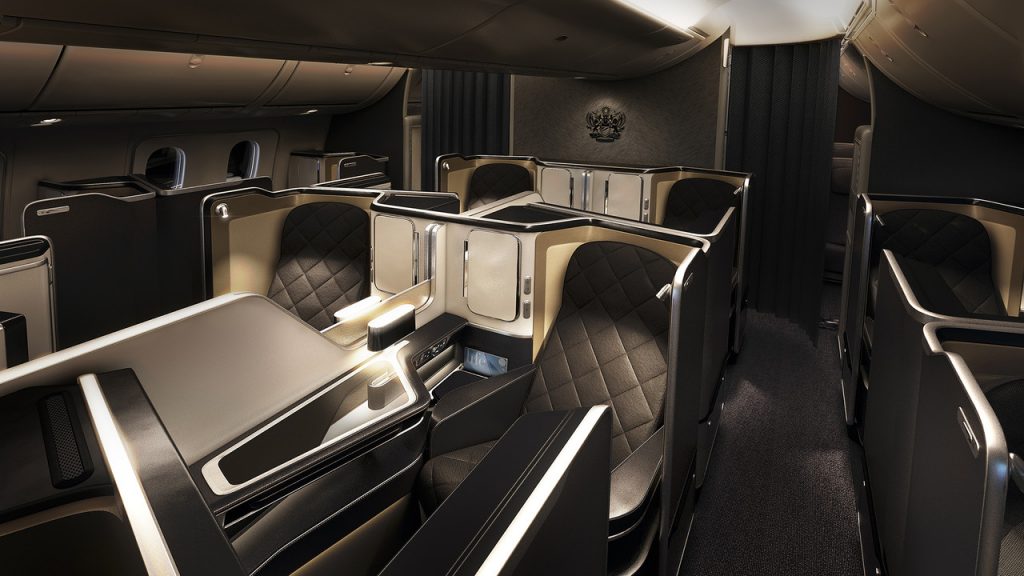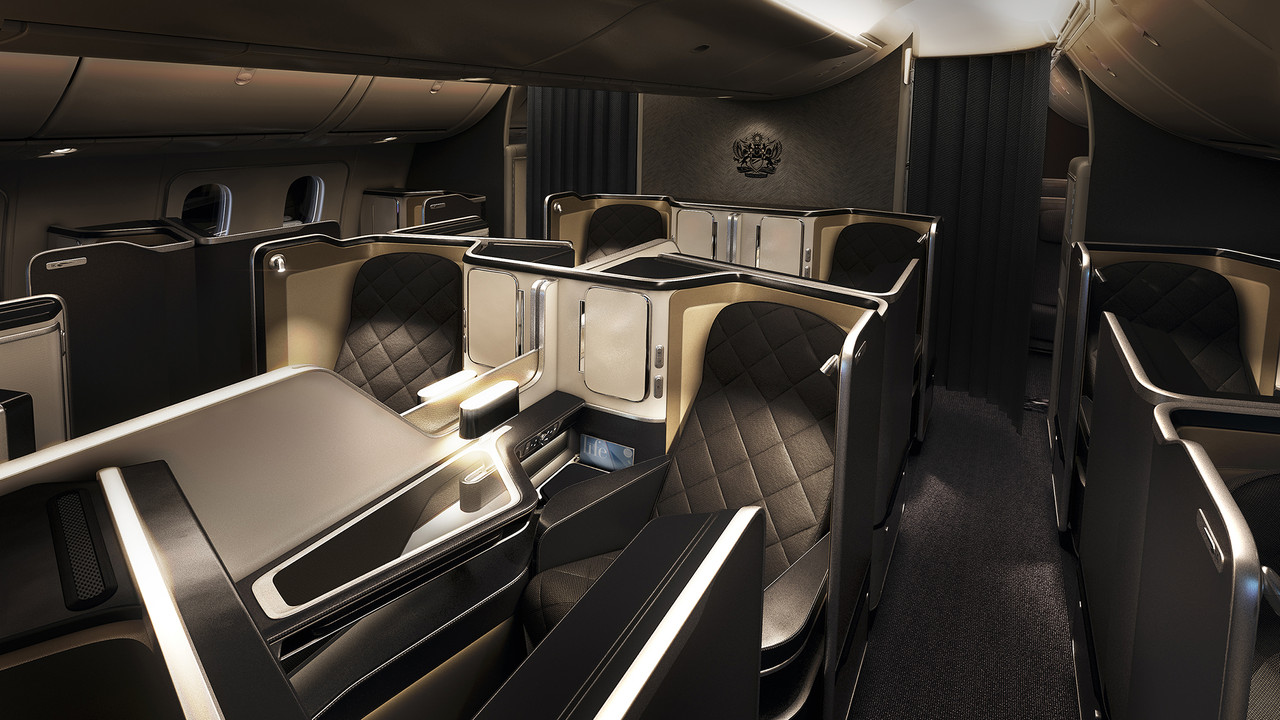 American Airlines in First or business for £8.20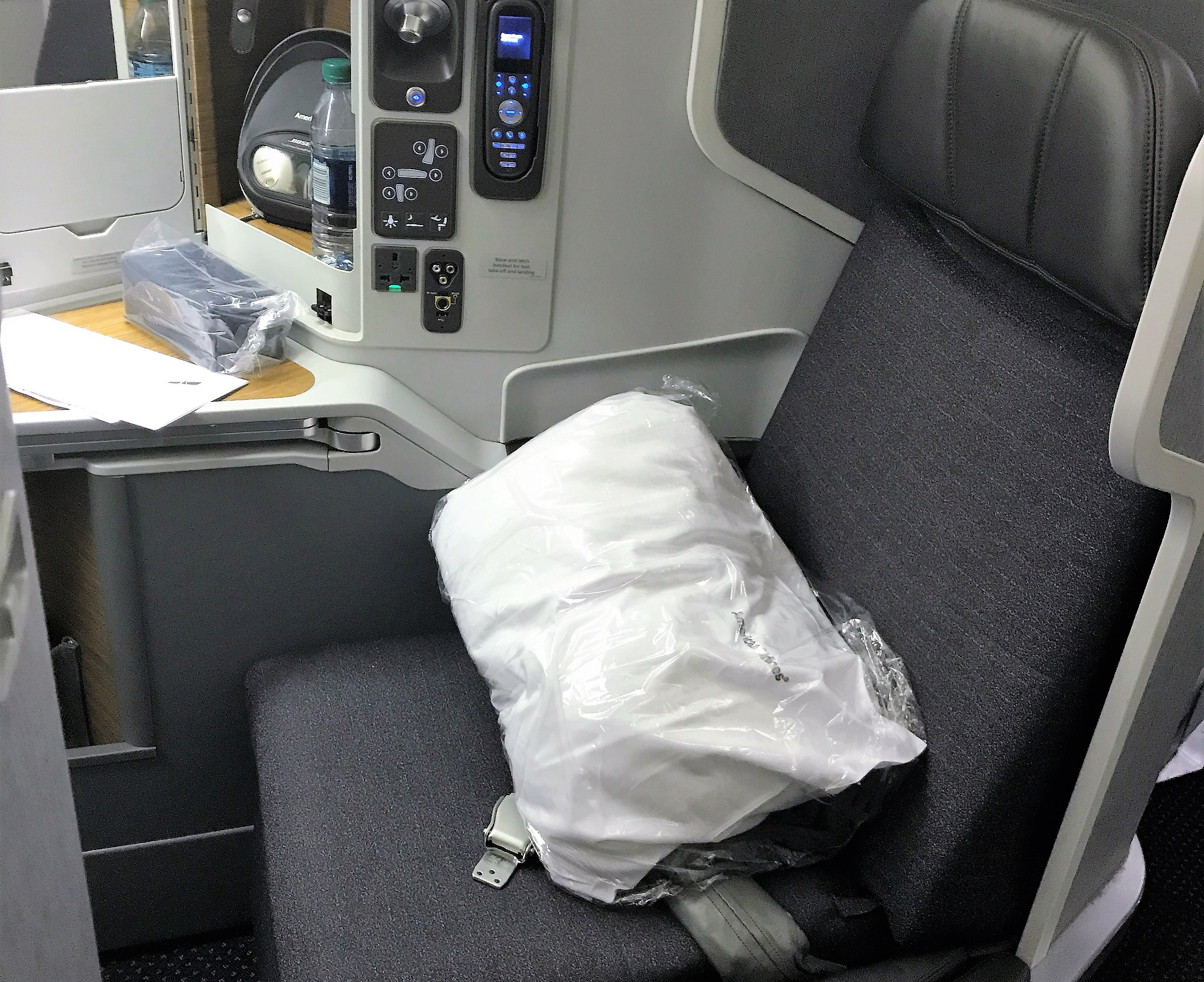 If you have struggled to get flights to the West Coast or have found a bargain to New York you could consider the American Airlines Transcontinental service on miles. Unlike most US domestic flights, these flights from New York to San Francisco or Los Angeles cost 100,000 Avios First which come with lie-flat seats in a 1-1 configuration. The price in cash? £8.20 – I think most of us can stretch to that! The flights regularly cost over £1000 return so you are getting a good return on your Avios. The seat in First is the same as American Airlines international business class seats – the reverse herringbone which I find very comfortable.
If you want something a bit cheaper on the Avios you could also try the business class seats which are also lie flat in a 2-2 configuration. This costs 75,000 Avios and £8.20 return. You can read my review here.
Cathay Pacific First class from 18,000 Avios one way
Cathay Pacific have a couple of intra Asia shorter routes where you can experience their fantastic First Class service. However, the catch is that it is hard to guarantee first class as it is subject to equipment changes. The best bet is usually Hong Kong to Tokyo Haneda but this is a longer route so costs 40,000 Avios which is still a good deal. Other routes where you may find it include Hong Kong to Bangkok, Taipei, Beijing, Manila and Singapore. These are all different prices with the cheapest starting at 18,000 Avios.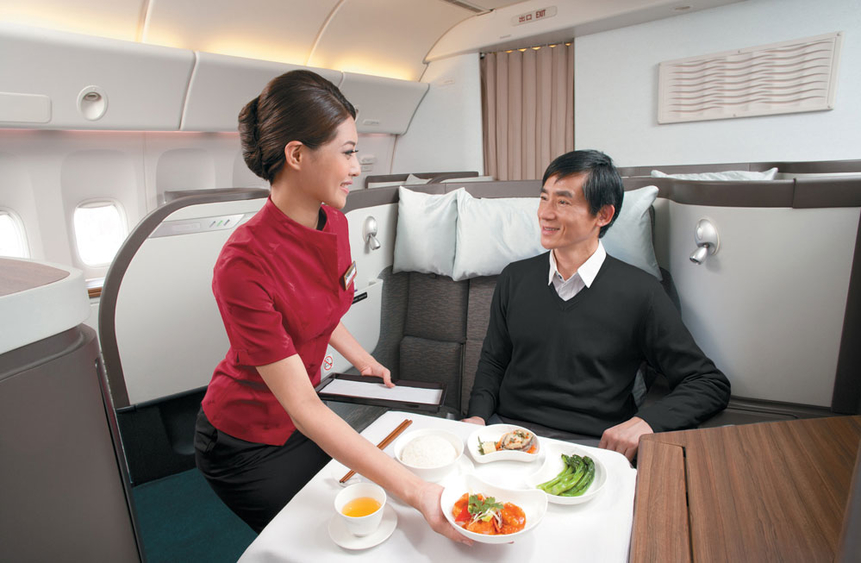 Iberia business class to USA from 68,000 Avios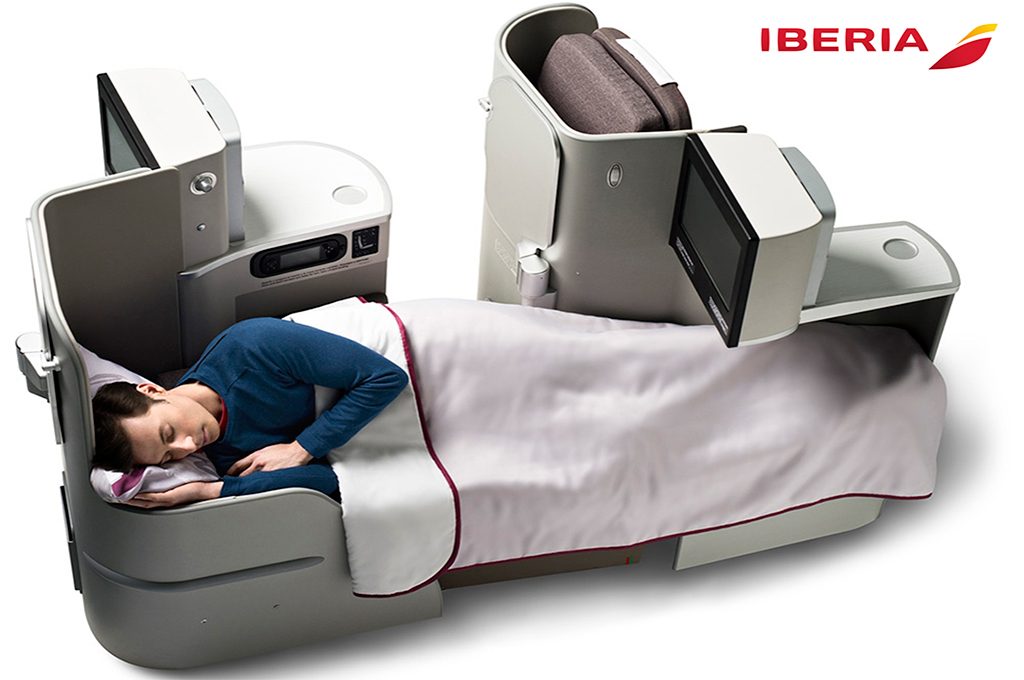 Although Madrid is slightly out of the way for America, Iberia offers some low cost redemptions to Boston, NYC or Chicago for 68,000 off peak when booked on Iberia. The taxes and charges are much lower too at around £180 return. Iberia have good business class seats and are due to start flying their new A350 to New York later this year. The seats are all aisle access in a 1-2-1 configuration. You can read more on how to book in this article.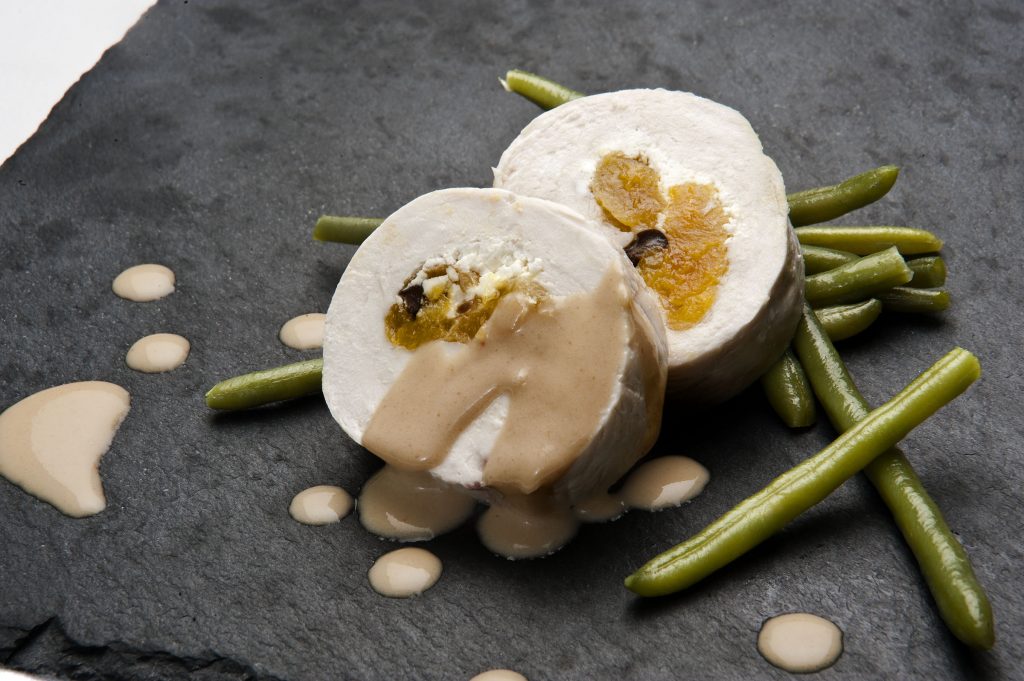 Aer Lingus business class to the USA
Aer Lingus are also worth considering for their business class redemptions due to their low taxes and charges. Their business class has an alternating 1-2-2, 1-2-1 layout with flatbed seats and plenty of storage space. This means 90% of the seats have direct aisle access. I was easily able to secure a single window seat on my redemption for later this year which I will be reviewing.
Aer Lingus now fly to a range of destinations in North America: Toronto, Washington, New York (EWR & JFK), Boston, Orlando, Los Angeles, Hartford, CT, Chicago and Miami.
The actual number of Avios is comparable to BA but sadly the great value redemption to Boston has gone since Aer Lingus have moved Boston's location on their redemptions!
For example, New York or Boston from Dublin is 100,000 Avios off-peak and 120,000 Avios peak in business class return. However, the taxes and charges are very different at around £150 versus £500 on BA. The other advantage is that the peak pricing dates are different to BA so it may pay to book with Aer Lingus on some dates. Also, you may get availability on dates where there is none on BA or AA.  You can find their peak dates here. With the demise of Avios.com you will now need to book by phone with British Airways. As you can't see the availability with ba.com it is worth joining Aer Club if you plan to do any redemptions to see what there is before you call.
Here are the features of their business class seats:
Seats that convert to two metre lie flat beds
Touchscreen seat controls
In-seat massage function
Personal AC and USB charging points
IFE 16 inch flat screen monitors with AVOD
Storage space for shoes or laptop, tablet, water bottle
On demand food and beverage service
Courtesy WiFi
One other advantage of flying via Dublin is the US immigration and customs pre-clearance which can make a big difference when you arrive as you will be treated as a domestic customer which is fantastic if you hate queuing after a long flight.