TLFL chats to Alex Cruz – from the horse's mouth
Yesterday I had the pleasure of chatting with British Airways Chief Executive and Chairman, Alex Cruz. Alex has had a lot of bad press but whenever I have heard him speak he has always come across as sharing my vision for what BA should be – a premium airline leading the way. This was the first chance I have had to talk to him directly so we chatted about a few topics. Firstly we were talking about my latest First experience in the BA B787 which I absolutely loved and felt like a big step up from the B777 First I had travelled in on my previous journey (review coming soon).
Alex explained that they have been looking at ways to upgrade the current first experience as with the new Club World catering, bedding and next year seats, there needs to be a bigger differentiation between the two cabins. Alex explained that they have developed an enhanced First seat based on the current B787 First seat with a few enhancements. This is great news as the B787 seats feel like a proper First seat with lots of room and storage space and a massive TV screen. Alex has previously said that the new Club World seats may mean taking some room from the First cabin and this would fit perfectly with the B787 First cabin which only has 8 seats.
Alex explained his frustrations at getting new seats fitted which is down to delays by the seat manufacturers, not because BA won't spend the money as some may have thought. Alex said they were happy to ground aircraft if it meant getting new seats fitted quicker but they can only fit them as quickly as they are delivered.
Paul, TLFL's Deputy Editor and resident IT geek asked Alex about the issues they have had with IT and what they had planned. Alex explained that they have now got a great new team working on improving the IT and have also commisioned a new BA app from outside company.
BA Black Friday 2018 sale
2 Club World seats for £2018 – just £1009 each
From now until Monday 26th November, you get two Club World flights for just £2018. This is the offer that BA do every year but usually to much more limited destinations. The travel period is very narrow but if the dates work for you it's a great offer. Two people must travel together on the same booking and same flights to get the price.
Travel Period: outbound -11- 13 Dec or 16 – 18 Dec or 24 Dec – 31 Dec for each
transatlantic sector. Inbound – 24 Dec – 31 Dec 18 or 8 – 10 Jan 2019
Book by 26 November
Stopovers not permitted
Minimum stay 3 days
The destinations are:
Las Vegas,
New York,
Austin
Chicago
Miami,
Houston
Philadelphia
Phoenix
San Jose
Washington
Toronto,
Abu Dhabi
Denver
Fort Lauderdale
Tampa
Nashville
Orlando
Boston
Montreal
Vancouver
Beijing
Shanghai
Seoul
You can book the special companion fares on the BA Black Friday page here.
But can you get it even cheaper?
There are several ways to get these offers even cheaper. Firstly you could try starting your trip in Jersey as there is no APD tax which reduces the cost plus you would get an extra 80 tier points for the trip. The downside is that Jersey flights go from Gatwick which may mean a change of airport.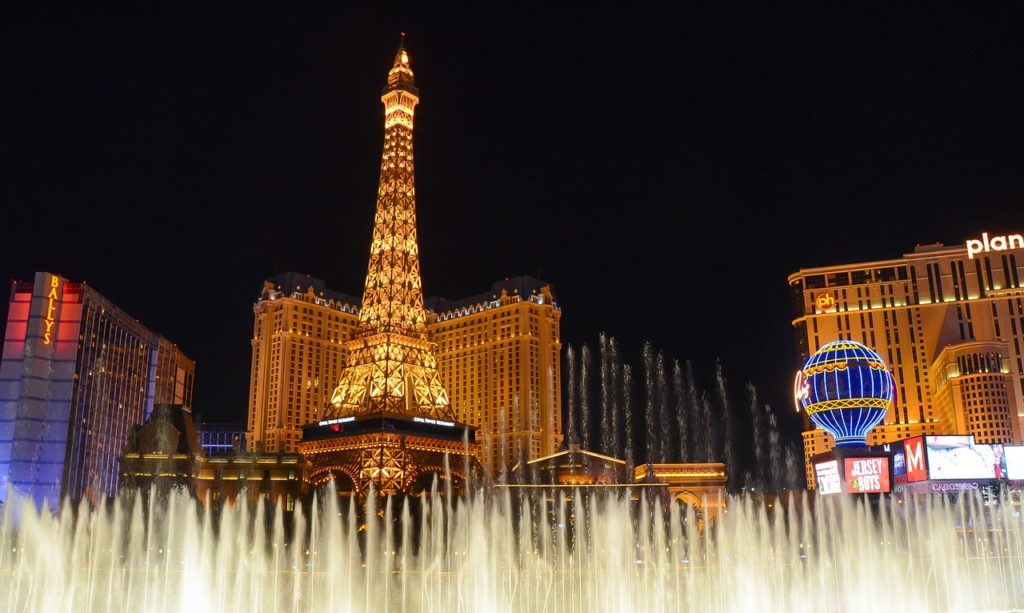 Some examples of the prices from Jersey:
JFK £860
Las Vegas £851
Boston £882
Phoenix £882
Miami £882
The other way to lower the price is to look at adding a hotel or car to the booking which can often lower the overall price (you can just add them for one day using this page ). Or it can mean that you get the hotel for free effectively plus you also get an extra 1 Avios per £1 spent on top of the usual Avios for flights and car hire.
Finally, it is worth a look at Skyscanner as some online travel agents are even cheaper than via Jersey but it always pays to do your research on the company that you book through. For example, Seoul is available for £887 from London via Skyscanner.
Two seats to Johannesburg for £1350 in Premium Economy – upgradeable
Book two tickets to Johannesburg in BA's premium economy cabin (World Traveller Plus), travelling between 1 and 12 December 2018 or between 29 December 2018 and 30 September 2019, and receive two tickets for the price of one. Tickets must be bought at the same time, and both tickets should have same travel dates. Even if you don't fancy flying in World Traveller Plus you could look for Avios availability and upgrade to Club World. This would cost 50,000 Avios peak and 60,000 off-peak (yes that is the right way round). To get this price you must book by 30 November 2018. You can easily check Avios availability using BA redemption finder which shows the whole year and can send alerts.
You can find the special offer page here.