Airportr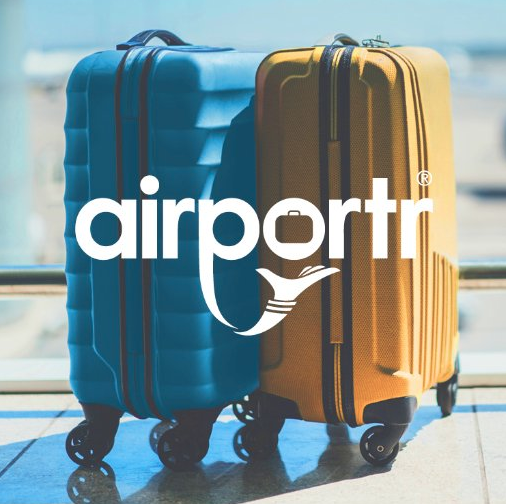 BA fast bag drop – free service
I thought it was worth a reminder about this service as I had forgotten myself! I will hopefully try it out when I fly to the US next month.
Airportr are working in partnership with British Airways to offer their customers fixed-location bag drop-off points in and around Heathrow. This is now available as a 'curbside' service for those arriving by vehicle at Terminal 5, and is expected to expand this to additional locations in due course.
Airportr agents are stationed at the vehicle drop-off Zone D in Terminal 5 departures. Simply approach an Airportr agent and they will check your documents, seal your bags, and ensure these are securely checked-in for your flight. You can then skip the normal check-in, and head straight to security. It is not particularly convenient if you are going through the first wing, but if you are heading to Club check-in it would likely save time as you wouldn't need to queue for check-in. At some times the First Wing can have queues, so again it could be worth considering
All BA customers flying from Terminal 5 are eligible to use the service, which is free-of-charge and available every morning between 05.00am and 10.00am. You must drop-off your bags at least 60 minutes before your flight is due to depart, and be within your BA baggage allowance.
You will need to show your boarding pass and passport when handing us your bags, so you'll need to have checked-in online first. Please also ensure you have uploaded your COVID-19 testing and/or vaccination certificates to ba.com if required, or you won't be able to check-in online.
Airportr Black Friday
You can get 20% off their paid services using the code BLACKFRIDAY21 by Monday 29 November. I used Airportr a few years ago and found it a convenient service. They are not back at full-service levels and so far only offer the bag collection for BA passengers from Heathrow. You choose a pick-up slot at a time that's convenient for you, usually the day before your flight. They'll collect from any home, hotel or office within their service area.
Prices depend on how much luggage there is and where it is being collected from. Usually, you need to have your boarding pass to use the service so it can be a bit tricky if something goes wrong with that. I had SSSS once (extra security check for US) and so couldn't get my boarding pass online but they were happy to refund me.
You can find more information here.
Extra £50 off Virgin Atlantic
Virgin already have a rather unwhelming £200 off but this weekend there is a further £50 off Upper Class flights. with promo code BLACK
End Date: 28th Nov 23:59
Use Code BLACK to save up to £10 on Economy Flights, up to £20 on Premium Flights and up to £50 on Upper Class Flights.
You can find the Virgin Black Friday page here.