One of the issues that come up a lot is that of travel insurance. For a start, while the FCO warning against all but essential travel invalidates many policies. Secondly, even if the FCO lift their advice (as I'm pretty certain they will have to do for countries with an air bridge or it's all pointless), many policies won't cover COVID-19.
However, as I have been saying, unless they start to cover COVID-19, the majority of people will not travel or will travel and not bother with insurance at all. So therefore they will not be able to sell any policies. Which all means that I have been predicting for a while that the current situation would not last.
I will continue to monitor the insurance situation, but I thought that it was worth going through a couple of options that currently exist.
With the FCO warning in place
Firstly, if you need cover for essential travel, you can still get it but it will cost you. People such as journalists travel to countries every day against an FCO warning. So there are specialist policies that will cover you and include COVID-19.
My friend Michael, whose journey to the US last week was featured in this article, used https://www.infplans.com/diplomat-america.html for insurance which also covered COVID. It cost around $60 for the trip.
There are a number of companies which specialise in high-risk coverage:
Staysure is a more mainstream travel insurance company that offers a special extension to its policies. If the FCO advises against all but essential travel to your destination in Europe because of COVID-19, adding the European FCO Travel Advice Extension to your policy means you can still go on holiday with cover.
You can be covered by your policy limits apart from COVID-19 related claims while you're away, when travelling to Europe (as well as Morocco, Tunisia and Egypt) for up to 104 days.
So, if your holiday to places like Spain or France can still go ahead and you feel safe enough to do so, then adding the European FCO Travel Advice Extension to your policy means you can still be covered.
If an unexpected event occurs while you're on holiday, and the FCO advises travellers to return home, we will also pay you up to £1,000 for additional accommodation and travel expenses where needed.
Read the policies very carefully as some may not cover COVID and some only start from when you leave the UK
For places without an FCO warning
If you are planning a trip, I would always recommend you get travel insurance from when you book the trip if it features any non-refundable options. There are two major companies that are offering COVID-19 protection on their policies. Both are well known, trustworthy companies. I have used both companies before (although not Trailfinders insurance products).
Trailfinders Travel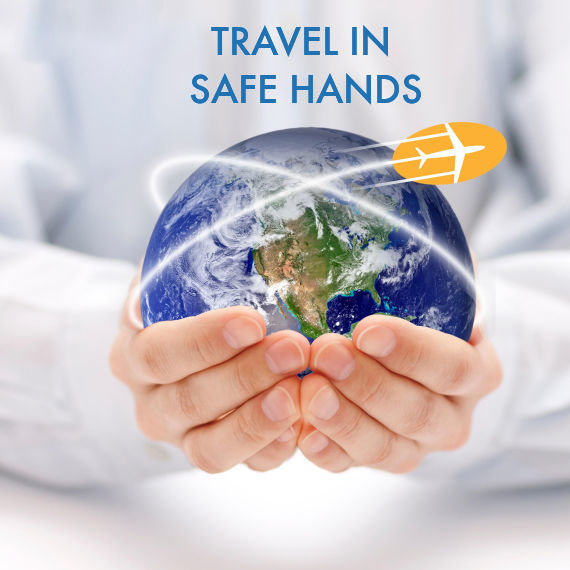 Trailfinders Travel Insurance policy will provide comprehensive cover for Covid-19 from Friday 19 June 2020. The policy will provide Covid-19 cover for cancellation prior to travel (including quarantine if exposed to C-19), for curtailment of a trip, overseas medical expenses and extra accommodation costs, if required to quarantine by order of a treating doctor.
Trailfinders is absorbing the entire premium increase, meaning there is no additional charges to the policy. Policies can be purchased regardless of whether travel plans have been book with Trailfinders. Both their Worldwide Single Trip and Annual policies offer the protection.
If you want to purchase one of their Annual Polices, the start date can be deferred by up to 90 days, giving an extra 3 months cancellation cover for free!
Policies can be purchased instantly online at trailfinders.com/insurance or over the phone on 020 7084 6510. Alternatively, their local travel centres are open throughout England, Northern Ireland and Ireland, with Scotland and Wales to follow.
Staysure
Staysure specialise in covering existing medical conditions but do normal travel insurance as well. I was with them fairly recently. They do not offer quite such a good coverage as Trailfinders, but it all depends on your needs.
Unfortunately, like most other insurers, Staysure can't cover claims related to COVID-19 before you travel or if you are positively diagnosed before you leave home. However, if you have bookings which are fully refundable and can be cancelled or changed, that may not matter.
Staysure will Emergency Medical and Repatriation Expenses, if you get infected by COVID-19 whilst abroad. This cover only applies to trips undertaken if the FCO has not advised against all or all but essential travel to your destination prior to your departure.
Unfortunately, no cover will apply under any other section of the policy for cover claims related to any coronavirus (including COVID-19).
You can find more information on Staysure here.
Other options
If you want to compare travel insurance policies, then it is worth using a travel insurance comparison site, like this one from Travel Supermarket.
Have you found a good insurance policy that covers COVID? Let us know in the comments below or on social media.