Austria allowing UK tourists
One of the most frustrating things about the green list has been the fact that half the countries on it are either inaccessible or don't allow UK visitors. Fortunately another country on the list, Austria is lifting restrictions for British visitors. Vienna is a beautiful city well worth visiting as well as the stunning countryside in Austria.
Yesterday 15 August, Austria lifted its general entry ban for tourists arriving from the UK. This is because it is no longer considered "
a virus variant area". You either need to show proof of vaccination or recovery from Covid or provide a negative test to enter Austria.
However, the rules are pretty stringent still. Only those fully vaccinated do not have to self isolate plus "For double-shot vaccines, you must show that you have received the first injection more than 21 days but no more than 90 days before arrival, or the second injection no more than 270 days before arrival." Since 270 days ago was in November that should cover everyone.
If you are tempted there are some great deals available through Debonair.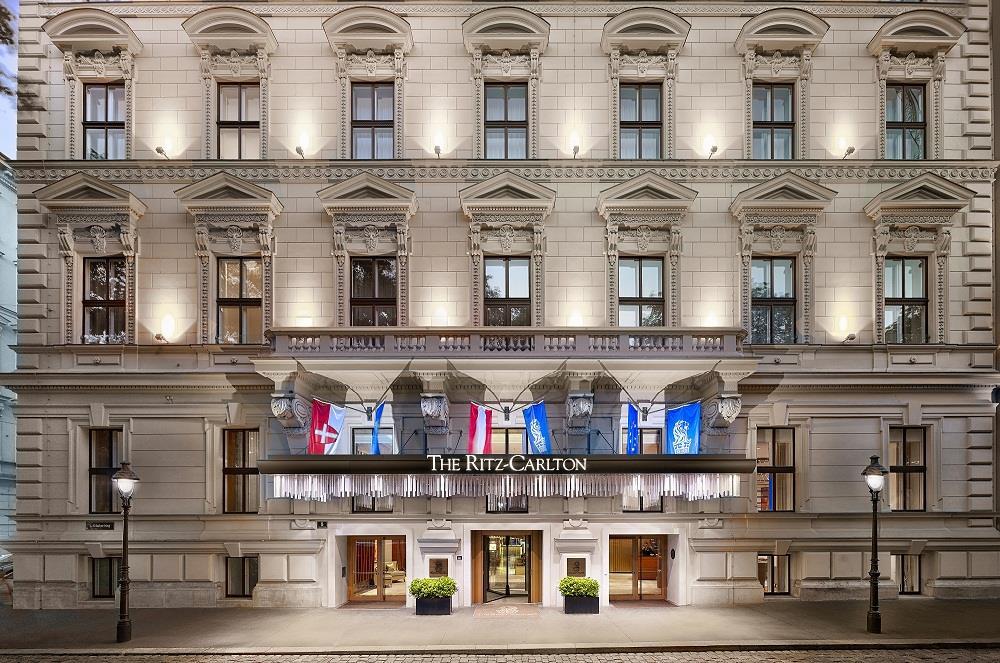 Ritz Carlton Vienna

Reserve three nights and pay for two
Valid for room categories until April 17, 2022
Daily extensive a la carte breakfast for up to two guests at Dstrikt Steakhouse
Complimentary €85 City Retreat Credit
Hotel Imperial, a Luxury Collection Hotel by Marriott, Vienna
Save 15% or more when you stay 2 nights or longer at Hotel Imperial Vienna, a Luxury Collection Hotel
For travel until 25 November 2021
Stay 2 nights, Save 15%
Stay 3 nights, Save 20%
Imperial Virtuoso Benefits:
Early check-in, upon availability*
Room upgrade at check-in, upon availability*
Daily champagne breakfast for two at the iconic Café Imperial Wien
4:00 PM check-out, upon availability*
USD 100 Food & Beverage credit
Park Hyatt Vienna – every 3rd night free plus

Upgrade on arrival, subject to availability
Daily full breakfast, for two guests per bedroom served in restaurant or room service.
$100 USD equivalent Hotel credit to be utilized during stay
Boosters could be required to travel

The papers are reporting today that the UK government is considering making it a requirement to have an up-to-date vaccine passport with any required boosters before we will be allowed to travel into the UK without quarantine in the future. This would mean that you would no longer be viewed as fully vaccinated if you did not have the boosters.
Initially, I thought it was a ridiculous idea and then I thought well, if it was some time in the future when everyone needs a booster as immunity is waning it may be more understandable. However, I honestly can't see how they would police this in terms of IT anytime soon since most boosters will only be for a small group of people initially. The Mail on Sunday quoted an insider as saying
"The assumption is that you will be required to have the most up-to-date health passport. So if the advice is to have a booster six months after your second jab, then that is what you'll need."
Just when you think it couldn't possibly get any more complicated and they start these sort of rumours!
Government to cut test costs and review prices in 10 days

Finally, the government has started a review into the mess of private testing for the mandated tests. Many of the providers are making false claims on price, not fulfilling their obligations or overcharging yet the government so far has ignored the issue that is present on their "official" provider list.
The cost of NHS Test and Trace tests for international arrivals will now be reduced from £88 to £68 for green or fully vaccinated amber arrivals, and from £170 to £136 for two tests for amber arrivals who are not fully vaccinated.
The Health Secretary has also announced there will be a rapid internal review of the pricing and service standards of all providers of day 2 and 8 tests. Any misleading pricing will be clamped down on and the government will remove listings found to have misleading prices or providers not providing an adequate service. The review started at the weekend and will last 10 days.
NHS Test and Trace advertises these tests alongside private companies' testing packages and they are available to purchase for day 2 and 8 tests, but you can buy them cheaper with private providers.
This follows a request from the Health and Social Care Secretary for an urgent high-level review from the Competition and Markets Authority (CMA) to address exploitative behaviour in the private testing market and crackdown on excessive pricing or misleading claims.
I know how much people have looked forward to their summer holidays and that the cost of PCR testing can be a barrier to that. That is why I am determined to protect consumers and hardworking families from exploitative practices and ensure high quality tests are available at a reasonable price.

I am pleased to announce that with immediate effect we're slashing the price of day 2 and 8 tests from NHS Test and Trace by a fifth – this will benefit people right across the UK. And I look forward to reviewing initial advice from the Competition and Markets Authority over the coming days. I've also ordered my department to urgently review the list of private providers on gov.uk to ensure pricing is clearer and transparent. Any provider found to be misleading the public will be kicked off.

Too many providers are acting like cowboys and that needs to stop. The public should be allowed to enjoy their summer holidays without having to face excessive costs or anxiety.