Damning report from Transport Select Committee calls for 1 May traffic light confirmation
Last week I covered a few parts of the discussions by the Transport Select Committee which included many contributions from the aviation and travel industry.
In an analysis of the Government's Global Travel Taskforce Report, the Committee concluded that the Report lacks the detail required to restart international travel. They also criticised the cost of tests as disproportionate to the risk and suggested it could add £500 to the cost of a family of four travelling to the safest parts of the world or where the vaccine roll-out is comparable to the UK.
The committee believed that the distinct lack of clarity does not offer confidence to industry or consumers to plan, invest or recover from the coronavirus pandemic and leaves the restart of international travel on May 17 in jeopardy.
The committee made several recommendations which I fully agree with but doubt the government will act on:
Populate the traffic-light framework with destination countries by May 1 and announce the details in a statement to Parliament.
Explain the criteria and mechanism by which countries will move between risk categories by May 1.
Offer an affordable testing regime by maximising the role of lateral flow tests and ensuring affordable PCR tests, where required.
Act immediately to reduce waiting times and queues at the UK border, including mutual recognition of travel health certification with other countries. The government should also be deploying more staff at the border, processing passenger locator forms before passengers arrive in the UK, and establishing an efficient system based on a single digital app to process health certification submitted in a range of languages.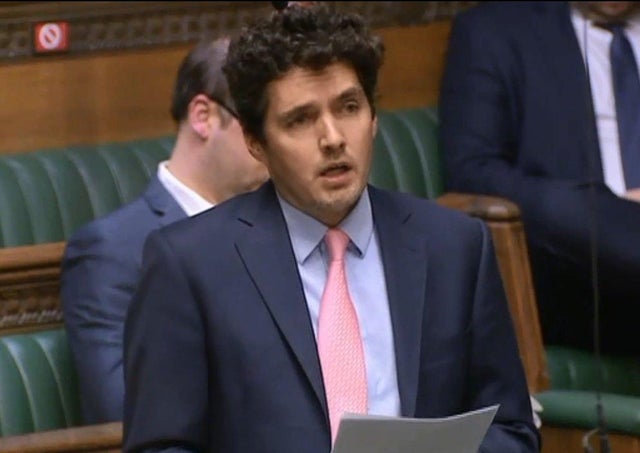 Transport Committee Chair, Huw Merriman MP, said:
"The aviation and travel sectors were crying out for a functional report, setting out clear rules and offering certainty. This is not it. Where the industry craved certainty, the Government has failed to provide it. For UK citizens seeking to travel to the parts of the globe where the vaccine has been delivered as rapidly as the UK, the cost to families from testing could be greater than the cost of the flights.

This is a missed opportunity for the Government to capitalise on the UK's world-leading 'vaccine dividend'. How can it be right that hauliers, arriving from parts of the globe where the vaccine roll-out is slow, are able to use cheaper lateral flow testing whilst a trip back from Israel requires a PCR test which is four times as expensive. This was an opportunity to provide a global lead with standardised rules on international health certification and promoting app-based technology, making the processes at borders more secure and less time consuming. The urgent situation facing the aviation and travel sectors warrants a clear action plan to green light our travel – and the Government must urgently set it out."
How is the road ahead for reopening international travel looking?

I have quoted from Paul Charles from the PC Agency quite a few times as he seems to have good intelligence sources in the government about what is happening. There are some interesting updates this week:
Traffic light predictions and announcements
Paul is expecting the Government to reveal which countries are in the new traffic light groups of red, amber and green on either 6th or 7th May. The global data is still published on a Thursday each week as before when we used to get the travel corridor changes every Thursday at 5pm under the old rules. Therefore Friday the 7th would enable them to take into account the data the day before.
I think this is the wrong call by the government. We all understand the data may change. Publish it now with the caveat it will be updated weekly and could change before 17 May. We'll have to get used to it changing after that date anyway! The agreement to allow travel legally again may not come until 10 May, only one week before. This is in line with the other announcements about phases of the roadmap but again very late for people trying to organise testing etc.
There are unlikely to be any European countries that are red. It's likely that there will be around 20-30 countries that are green rather than the 8 that some have predicted.

Paul's predictions for green countries outside Europe include Israel, Barbados, Morocco, Maldives, Seychelles, Grenada, St. Lucia, Antigua and the British Overseas Territories of Bermuda, Turks & Caicos, Falkland Islands, St. Helena. It is expected that the US will be amber initially but is likely to go green before 4 July at the same time as Biden opens up to the US to more countries.

We already know that there are four key dates to travel reopening – 17 May, 28 June, 31 July and 1 October. Paul is predicting that:

The US-UK corridor when we are allowed US entry again and the US turns green will be 28 June,
31 July will see transit hubs like UAE and Qatar removed from the red list
1 October for access to Australia and New Zealand.
I think the first few sounds plausible but 1 October seems unlikely for Australasia given the delays to their vaccine rollout and their recent comments about vaccines not meaning they will fully reopen their borders. But to be honest, this far in advance, it's all guesswork.
Concessions for vaccinated travellers
It is also expected at around the same time, there may be concessions announced for those who are fully vaccinated. You'd hope so given that even if you are fully protected and come back from a very low-risk country you still need two tests, the same as everyone else. This seems out of kilter with what other major countries are doing. It would be fantastic if there were common standards but let's be honest, that's not going to happen!
The US is saying it's safe for those who are fully vaccinated to travel internationally and they have to take one PCR test 3 days from when they return from any destination. This seems reasonable.
It is hoped that quarantine could be removed or reduced for amber countries and the number of tests could be also reduced for vaccinated travellers.
Vaccine certificates aka "passports"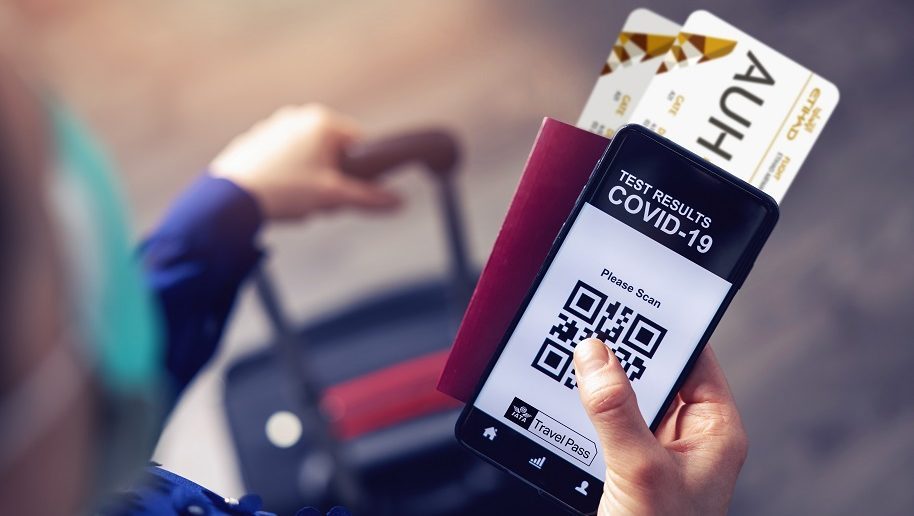 The UK needs to urgently sort out how its citizens will be able to show proof of vaccination when travelling abroad. Currently, you get a piece of card that has the date and type of vaccine written on it along with your name. It would be incredibly easy to forge. Countries all require different information to be noted on any proof of vaccination, including things such as your date of birth which is not on the card.
While the government has confirmed that they are looking into this, there did not seem to be any sense of urgency. However, according to The Telegraph there could be something in place as quickly as 17 May. There is centrally held information on vaccinations already which makes it easier. When I logged into the NHS vaccine portal this week, it knew that I had had both doses. Therefore developing something should be fairly easy as the NHS app has quite a few of the details required already.
The newspaper article says that British travellers will be able to get an official government-approved document verifying their vaccination status for use when travelling. There are already various schemes being deployed to do similar things such as the IATA travel pass and the EU scheme which is expected to be ready in the next couple of months. Hopefully, there will be a way to integrate them in some way so you don't need 20 different apps or bits of paper!
A number of countries have said that they will welcome vaccinated tourists but the majority have gone with a dual scheme where vaccinated travellers face less tests or quarantine than those without.